Welcome to Texas honeybuns! The state that is basically its own country. Fun fact: bet y'all didn't know Texas has its own Pledge of Allegiance.
"Y'all"was your first pronoun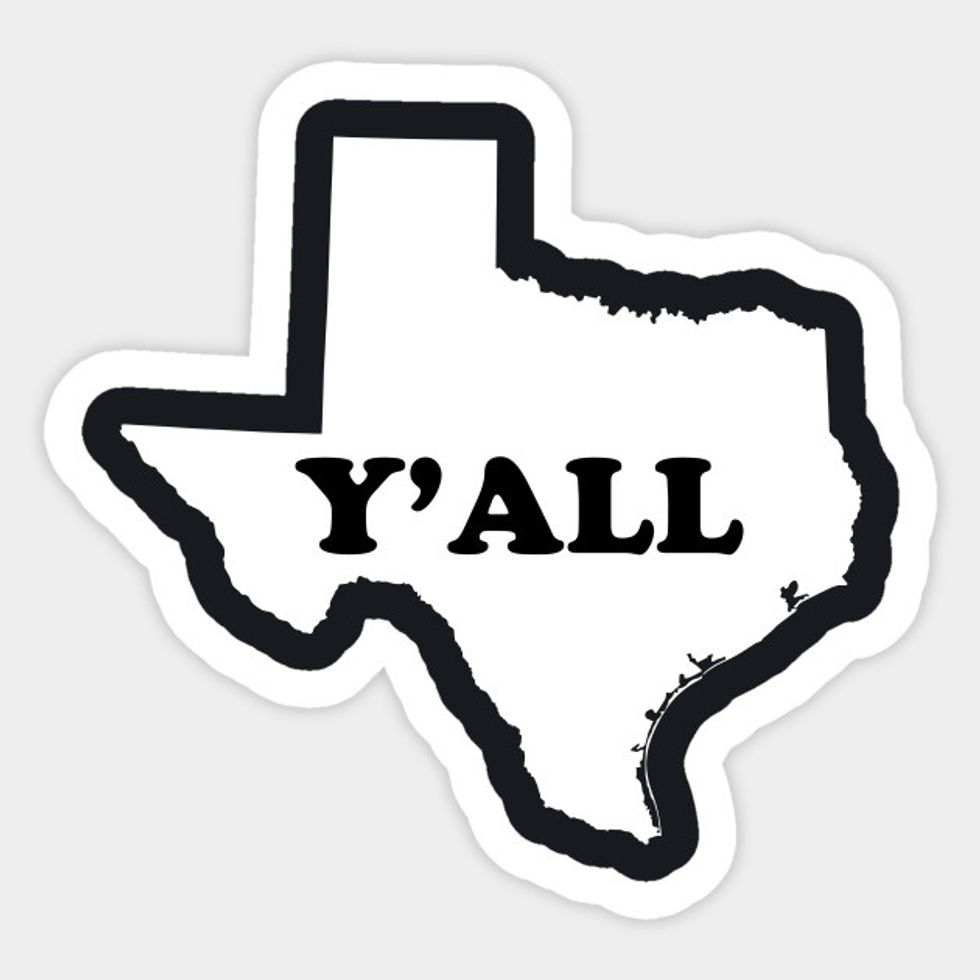 Teepublic
In Texas, we address each other as "y'all". Two to three people is "y'all." Three or more people is "all of y'all" or "all y'all", depending on what region of the Lone Star State you hail from.
Friday Nigh Lights are just as important as College Football and NFL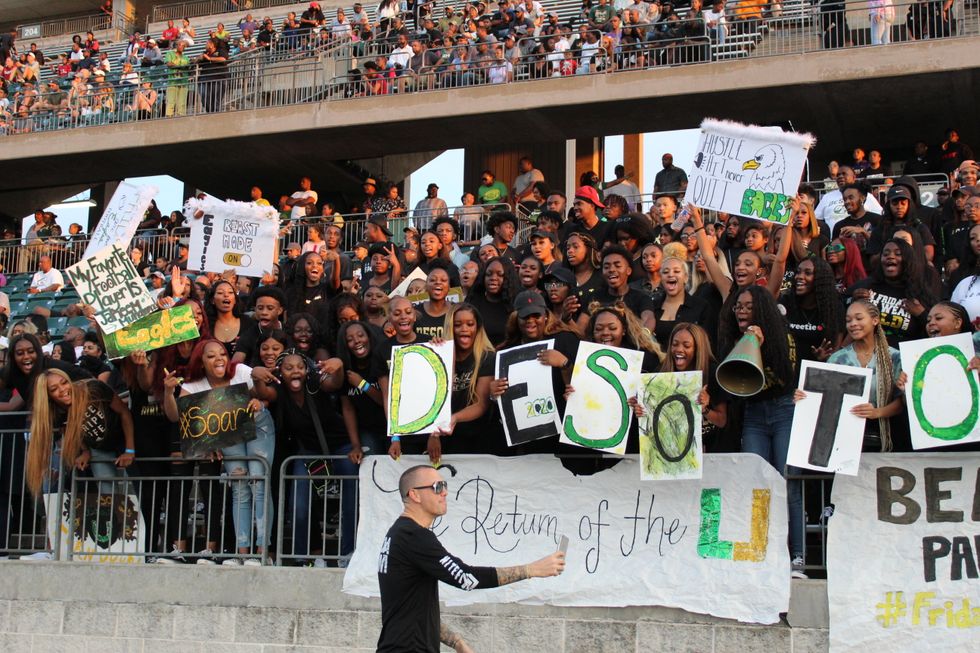 Some of DeSoto High School Seniors with Radio Host Cat Daddy
Raachelldanae Photography
It is commonly, and accurately, noted that football is the second religion of Texas. Friday football games are the place to be at the end of the week. Cheerleaders, dancers, the band, the 10.000 screaming fans. Yes, some Texas football stadiums can hold up to 10,000 fans or more.
Chips and Queso are more than just appetizers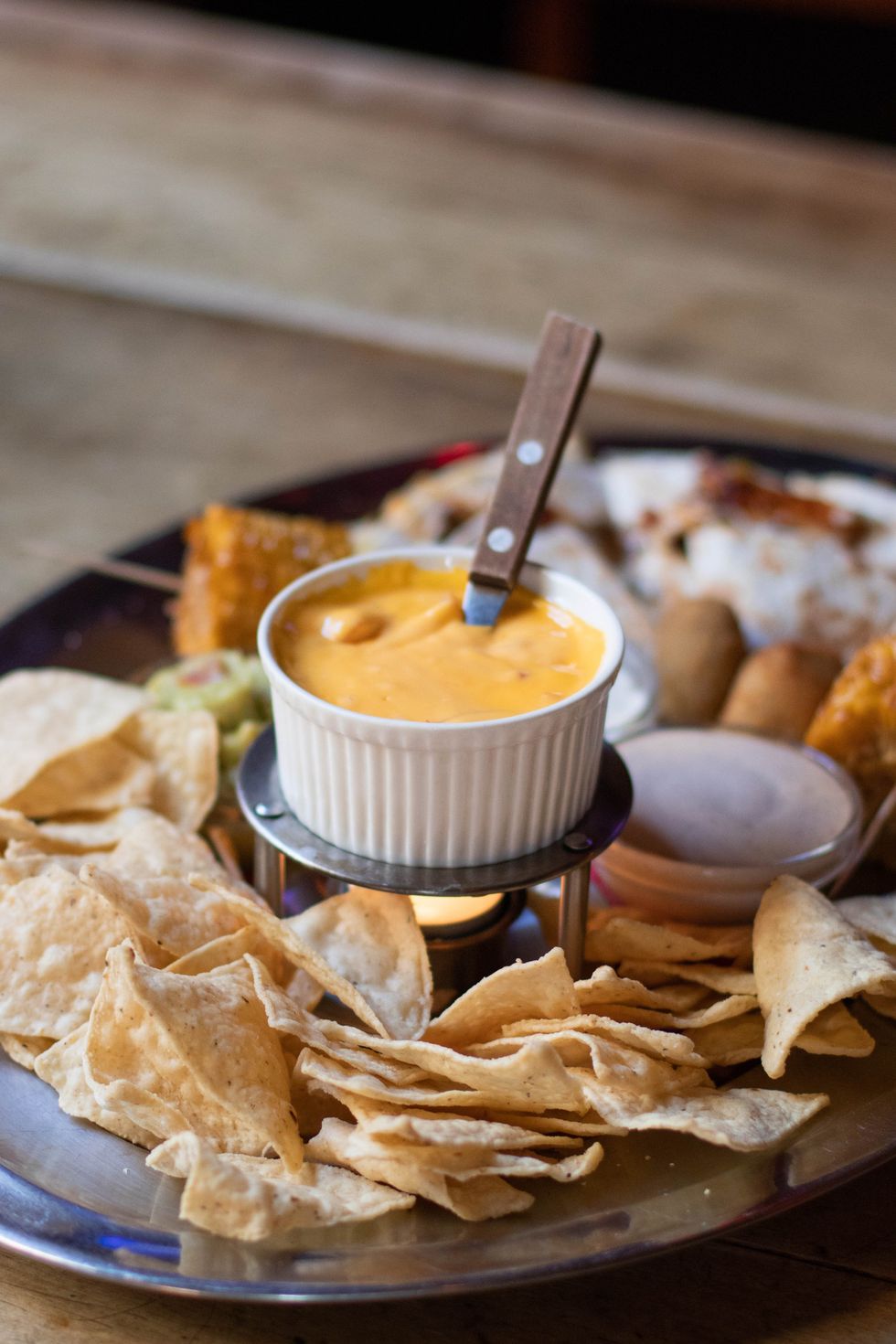 Photo by Valeria Boltneva from Pexels
You rate restaurants based solely on their chips and queso. It isn't unusual to head to a Mexican or Tex-Mex restaurant and be full by the time the waiter is ready to take your order.
Chick-fil-A is breakfast, lunch and dinner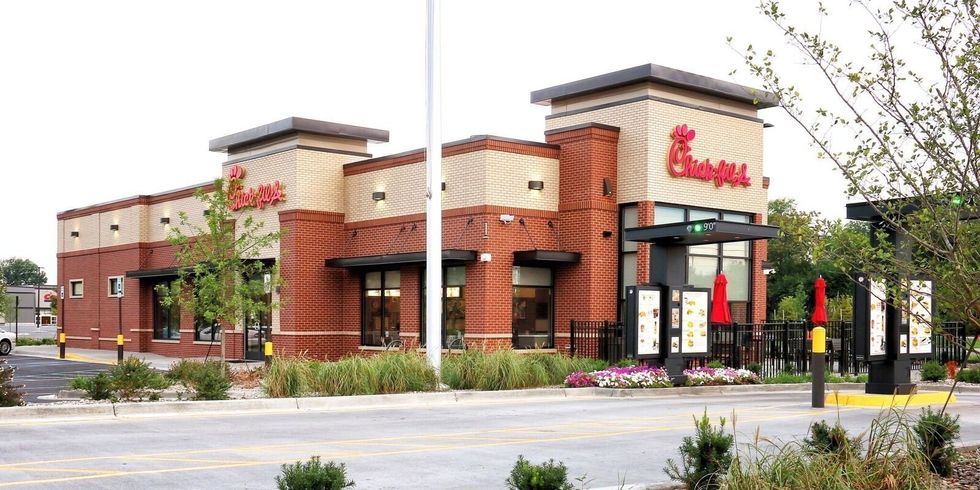 I'm not lying, Chick-fil-A is something you eat all day every day (except for Sundays *sigh*). Chicken sandwich or minis for breakfast. Nuggets for lunch and sandwiches for dinner. On any given day, prepare for a wraparound line at the drive-thru.
Southern hospitality comes naturally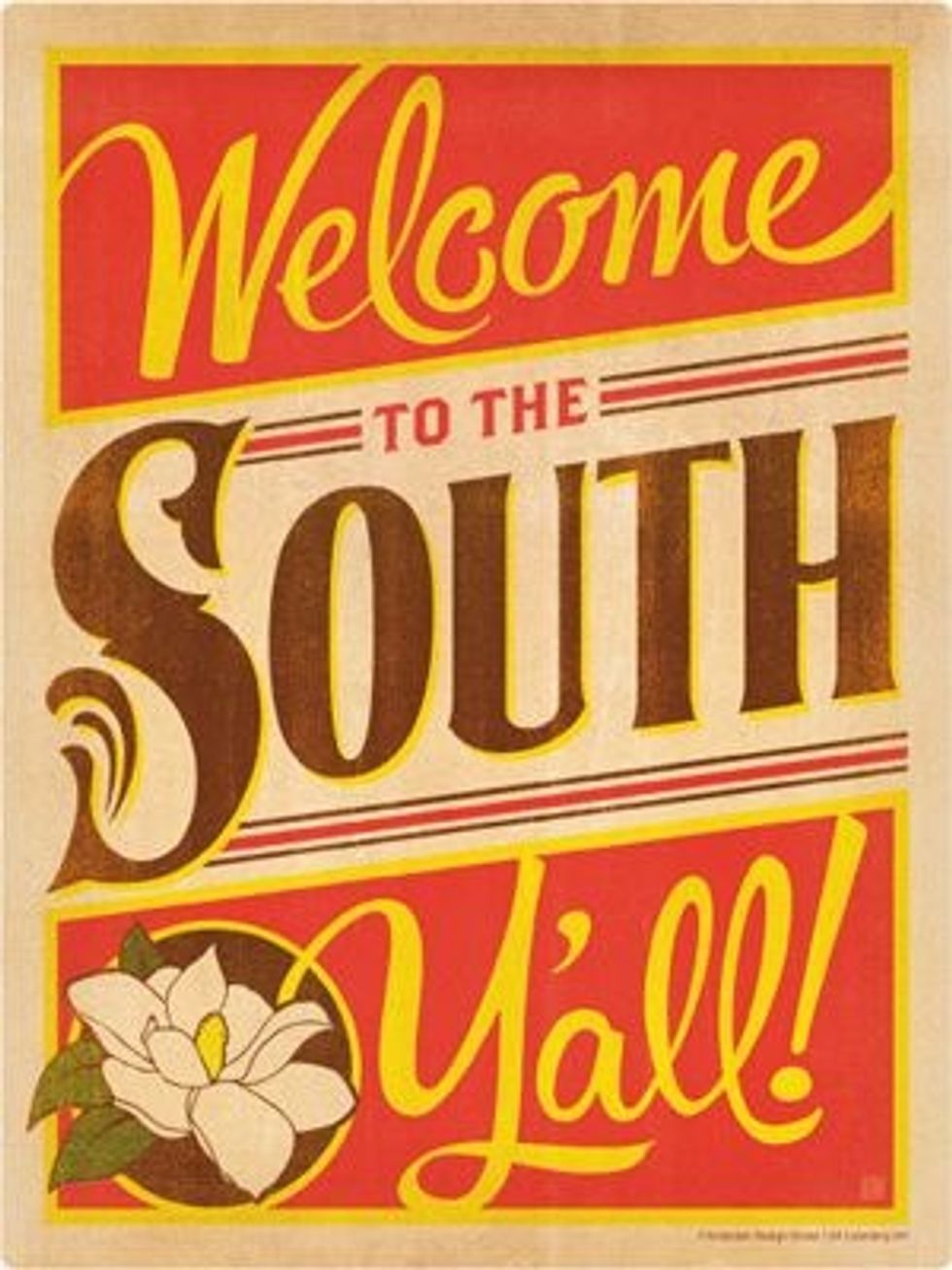 Of course, not everyone is nice, but in Texas, being polite and kind is taught and enforced from a young age. Taking a simple trip to the grocery store can result in you making a lifelong friend! Smiling at strangers is the norm. Texans are a friendly breed, ya hear me!
Buc-ee's is your go-to gas station for road trips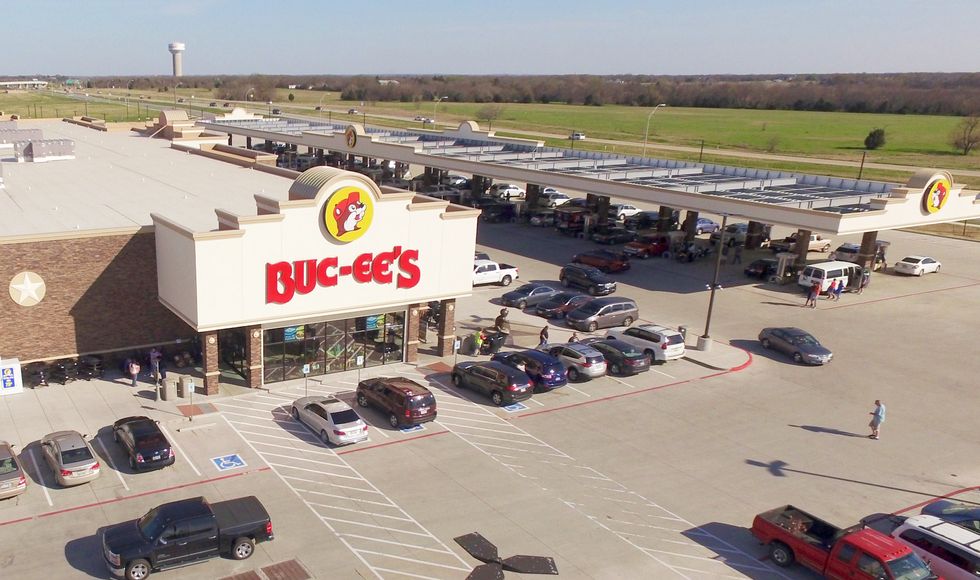 Buc-ee's
This is no ordinary gas station. Inside you will find everything you didn't know you needed during your road trip. There's a clothing section, food, an eating area, a tourist shop, and the cleanest/prettiest gas station bathrooms in the country. Gotta love it! Also outside there's a very adorable beaver that's waiting for you to take a picture with it.
You've been accused of having an "accent" that you nor anyone you know can detect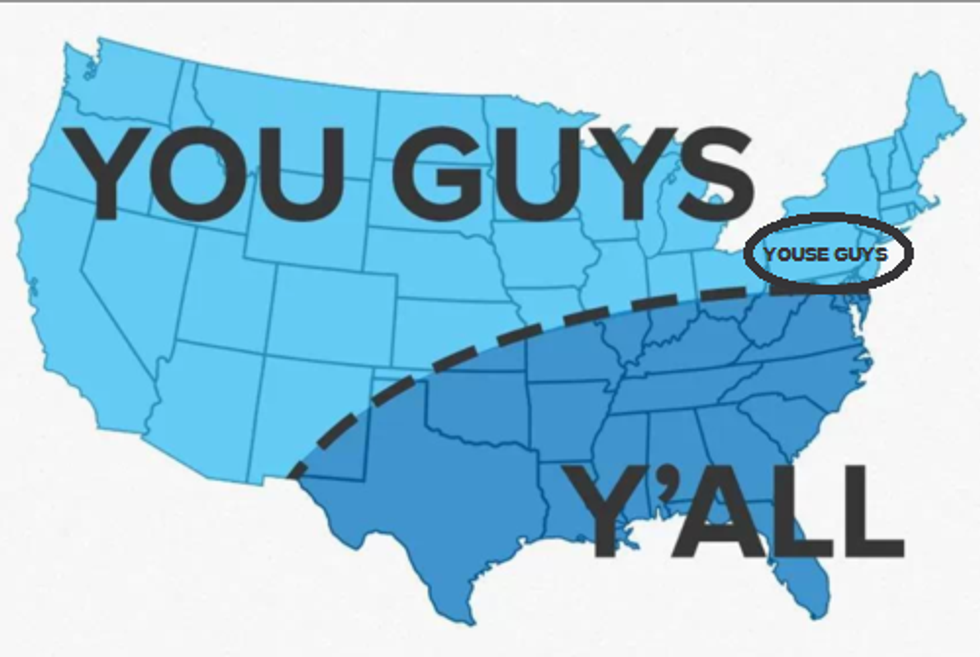 It isn't just out of state people who poke fun at the slight southern drawl Texans speak with. There are people with essentially no accent at all as well as people with a really deep accent. It all depends on what part of Texas you're from.
There is at least one Texas store in your area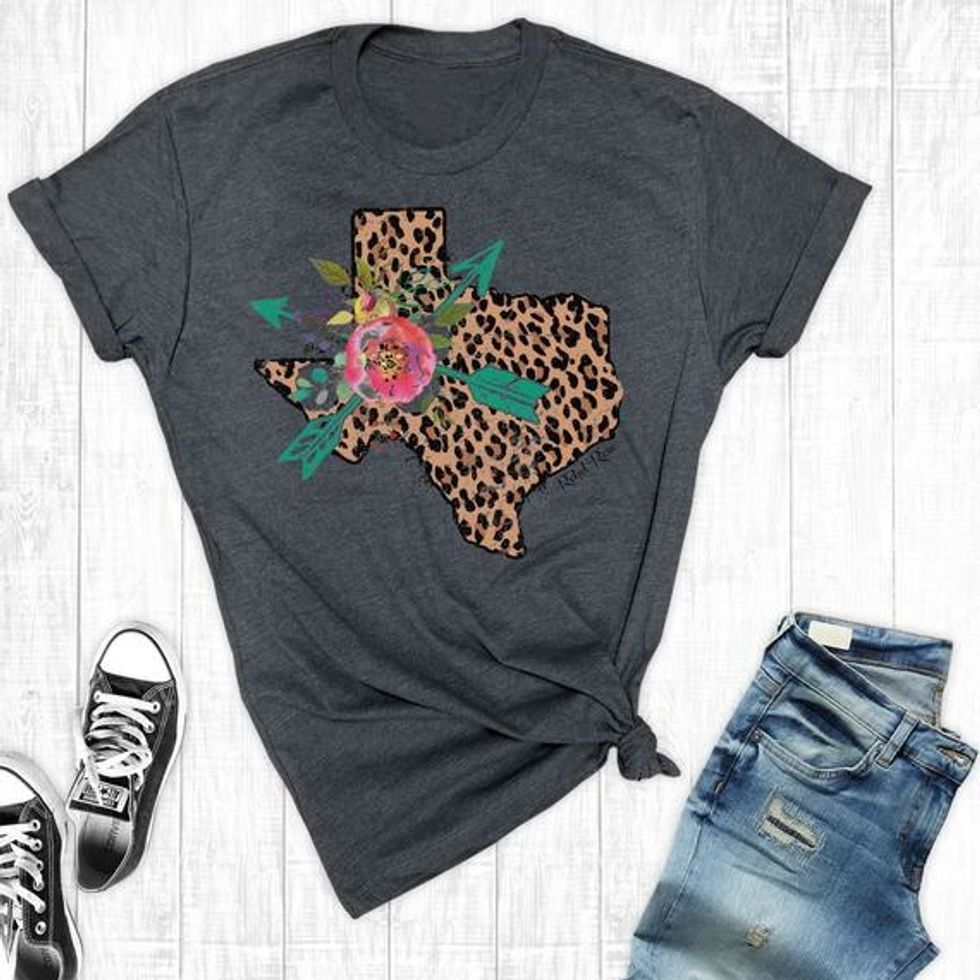 Normally these stores are just meant to attract tourists and not natives. But trust me, you will always see a native shopping around.
Sweet Tea is everywhere you go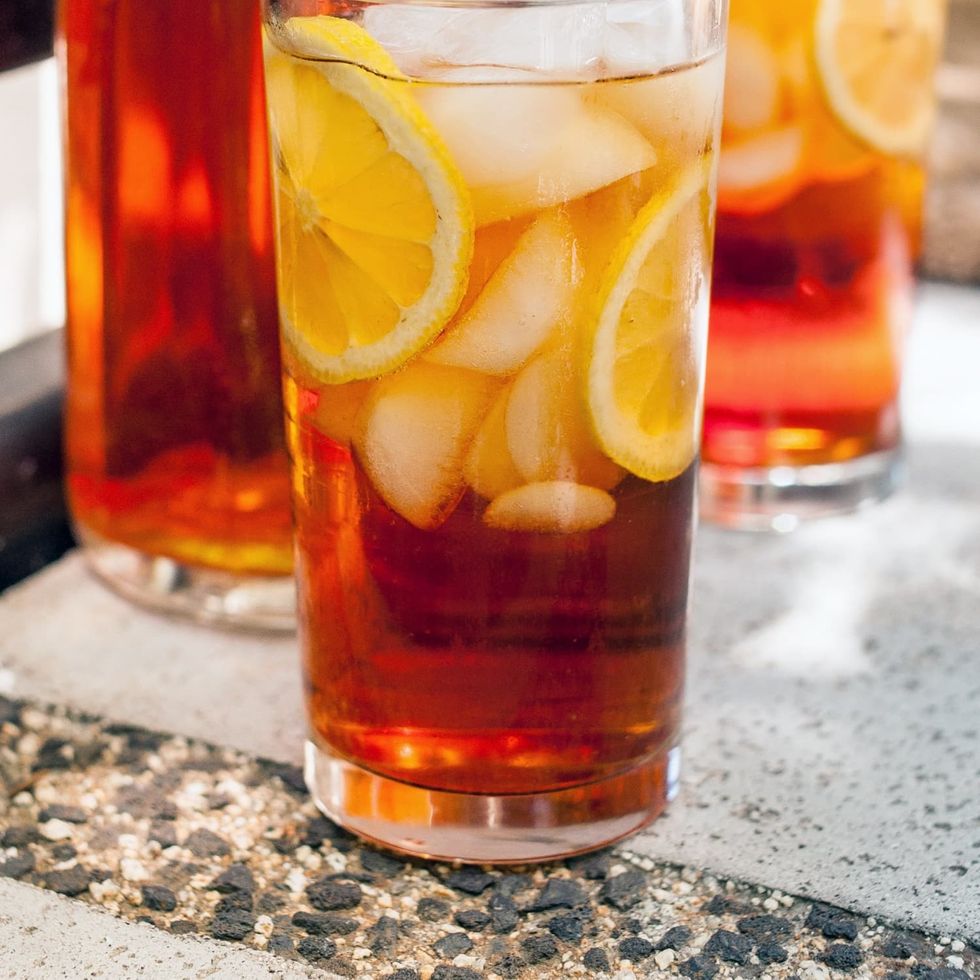 I'm dead serious. When you got to a restaurant and say you want "tea" nine times out of 10 you will be given sweet tea. If you want something else, ya better say it or you will be drinking sweet tea with your meal.
You know someone who goes to UT, A&M, Baylor or TCU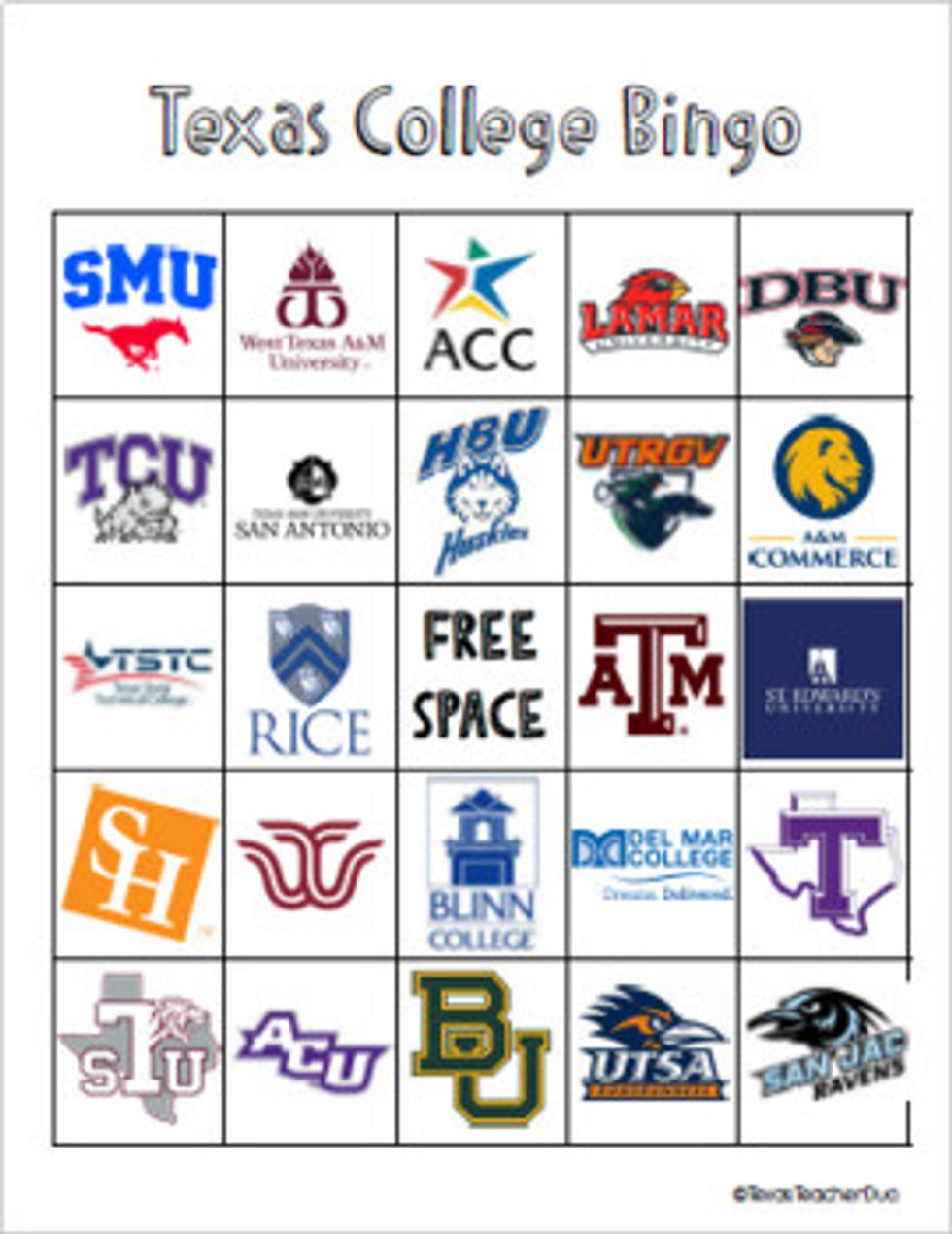 Whether it was your papa, aunt, father, older sibling, cousin, or best friend, you know people who go to these four nationally known universities. I have friends going to these schools this year (Ironically I'm a legacy for A&M and got a scholarship to Baylor but I still chose MSU…Go Bears!!!)
You understand that Texas heat is no joke... but you're used to it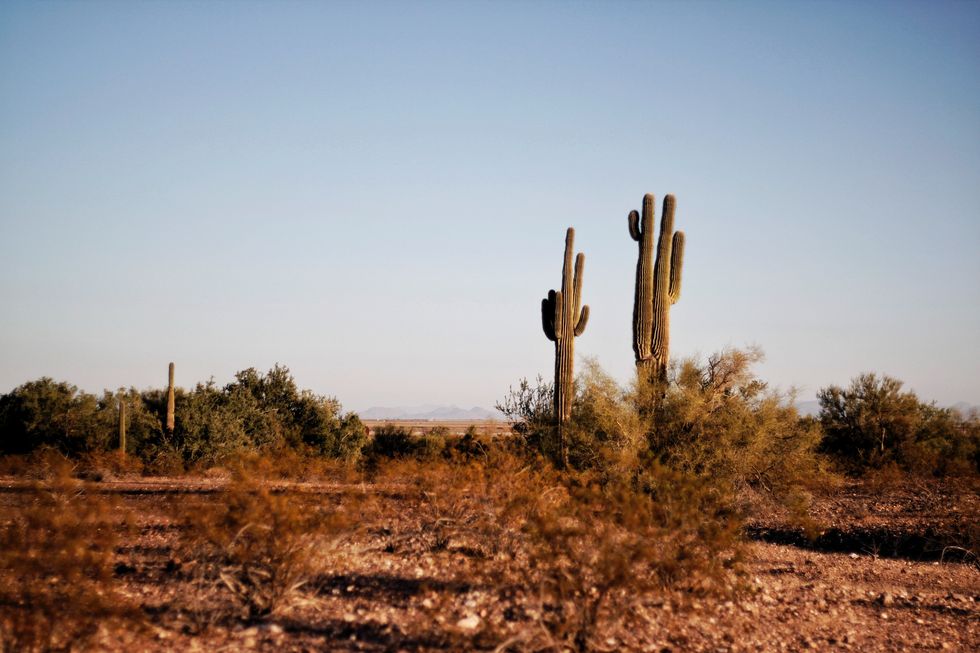 Photo by Yigithan Bal from Pexels
One summer, my city (DTX baby) had a heat index of 110 degrees. The hottest temperature recorded in Texas was 120 degrees on June 28, 1994, in Monahans. Point of the story: Texas. Gets. Hot.
Blue Bell all the way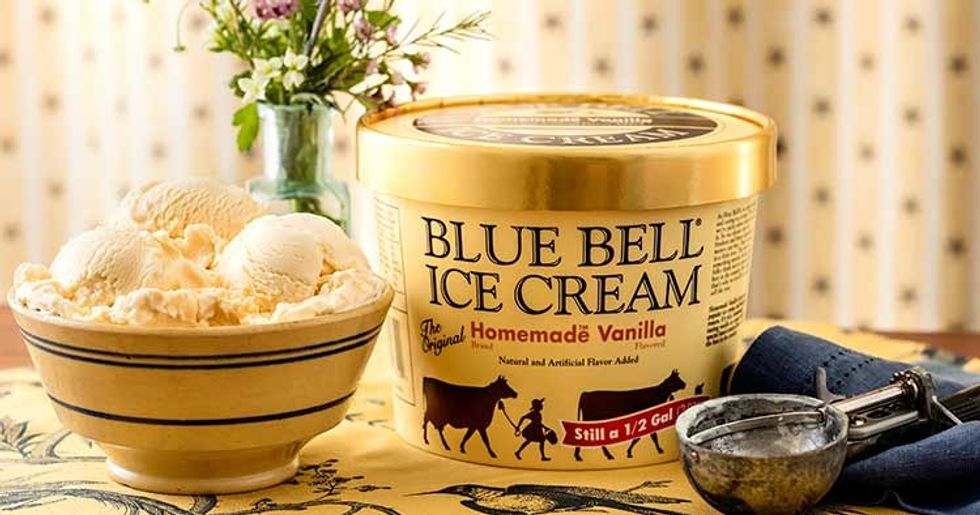 Blue Bell
Give us Blue Bell or give us death! During a health scare a couple of years back when Blue Bell was temporarily off the market, it rained every day for almost a month all over Texas. Seriously, try some Blue Bell if you haven't.
Mums, big crazy mums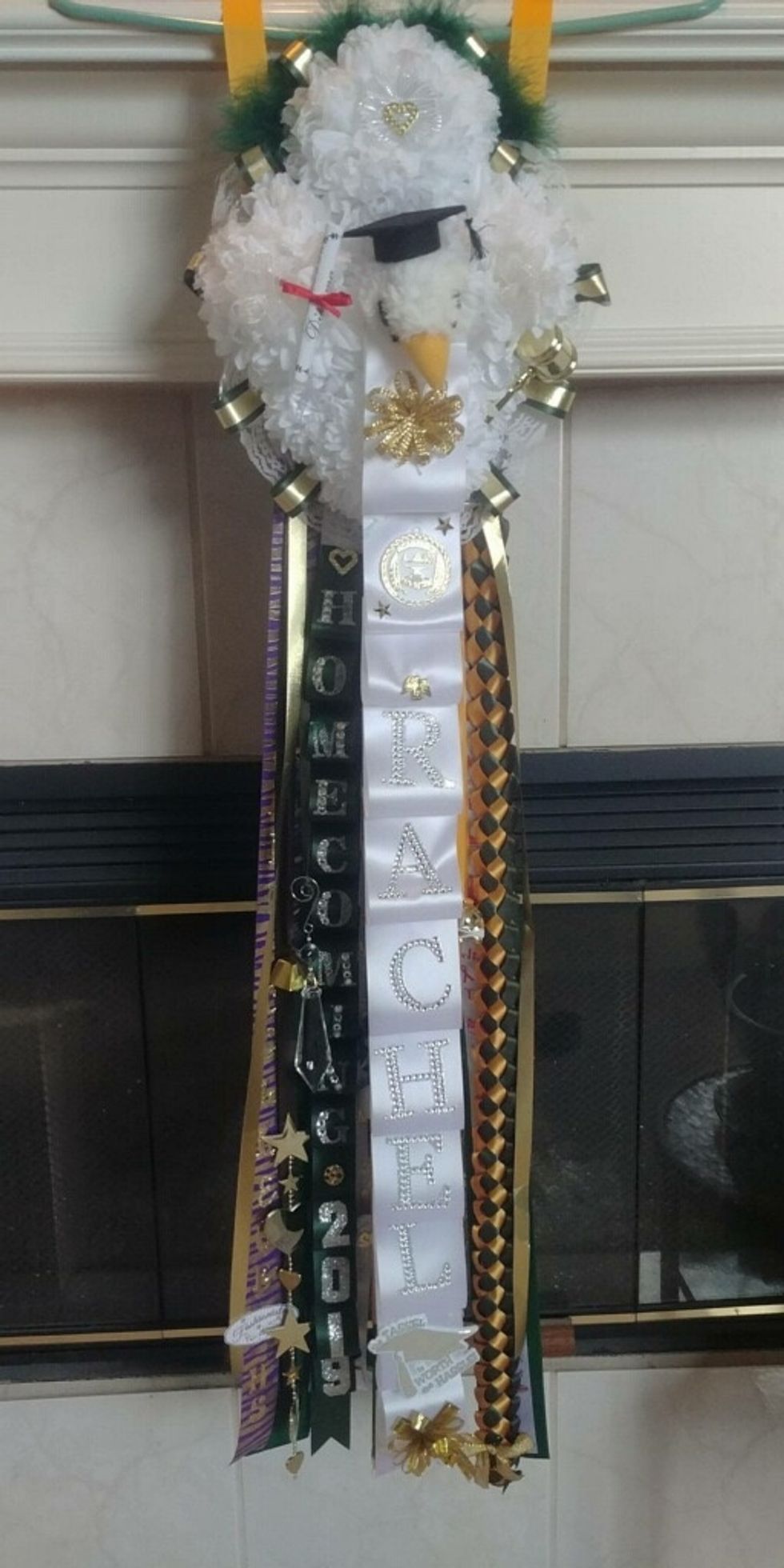 My mum from this year
Yes. Mums. Those big flower things decorated with bells and boas people wear around their necks during homecoming season. It's a Texan tradition, though they have started to pop up in different states.
You have a picture or two with the unofficial state mascot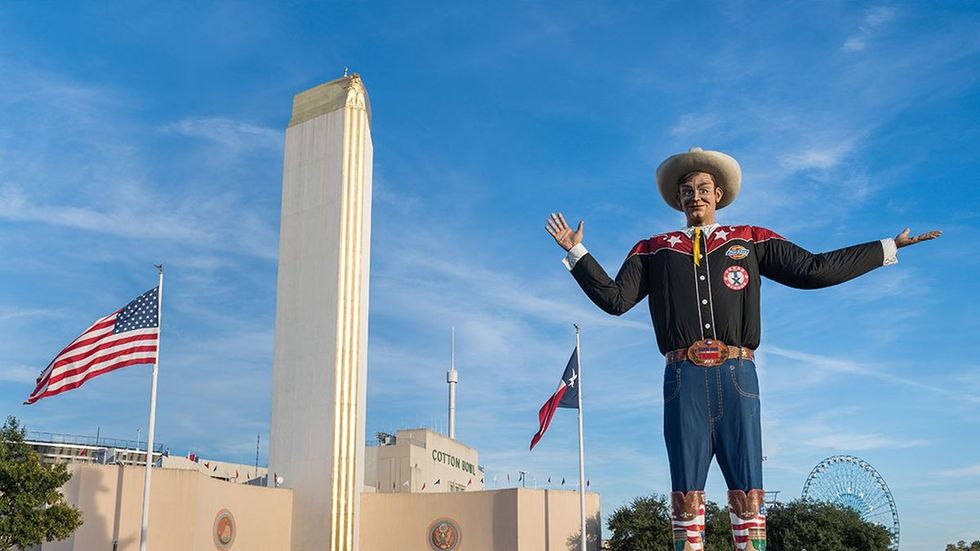 Everything really is bigger in Texas. Take Mr. Big Tex for example. Big Tex is a 55-foot tall figure and marketing icon of the annual State Fair of Texas held at Fair Park in Dallas, Texas. The figure has become a cultural icon of Dallas and Texas.