Anyone that likes to travel on a budget knows the importance of finding good deals on flights, hotels, car rentals, and anything else you may need. With this knowledge comes the time you have to put into your search to find these deals. It seems daunting with the number of travel sites available to you but I do have some good news for you. While there are many sites out there to choose from, you'll be relieved to know that almost all of those travel sites are owned by one of two companies, either Expedia or Priceline. This can cut your search time down because you can expect most Expedia pages to have similar if not identical pricing and their layout is the same, making it easier to navigate if you already have mastered one layout. Take Travelocity for example, by searching their page you will notice they have the SAME search layout and the SAME guarantees as Expedia.
There are still some sites out there that are not owned by either so you would have to do your research if you decide not to go with one of the two companies. However, my suggestion is Expedia when looking to book flights. I found the best deals, and I love the ease of tracking my trips and having my itinerary right at my fingertips without leaving a paper trail.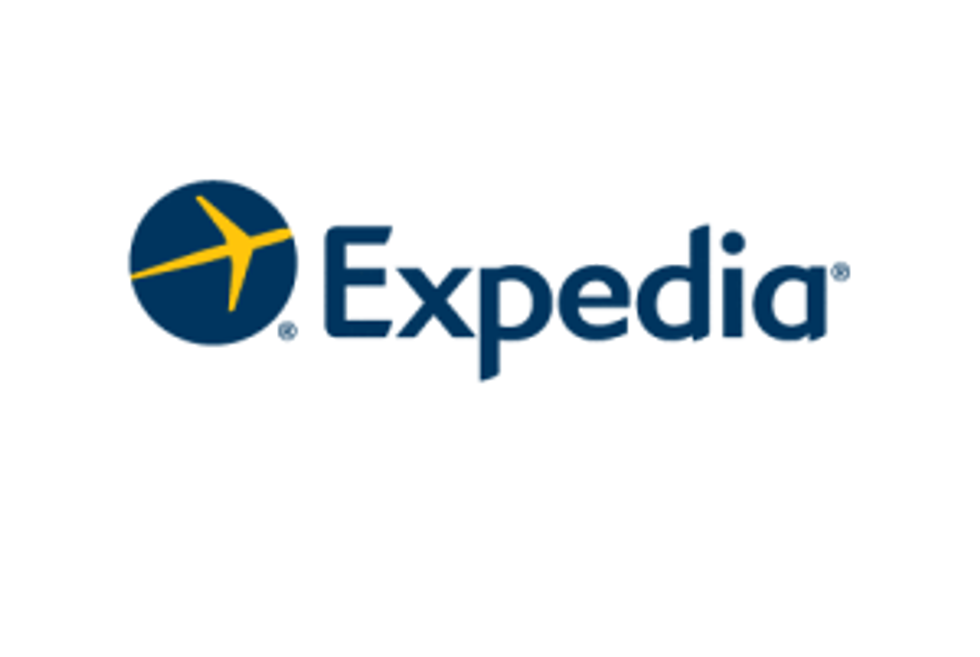 Traffic was my first point of contact with the site. How popular really is this site? Does it have a high enough SEO ranking to be found by someone that has never heard of it? Do people know enough about it to directly search for the site? These were all questions that I was looking to answer. First, direct traffic is probably fairly common with Expedia. They have great commercials that tell a story about traveling while throwing in the Expedia name on phones and at the end of the commercial. Someone could go to their chosen browser and type expedia.com with no problem at all. Others may have a hard time remembering the name and may have to search for the site on a search engine.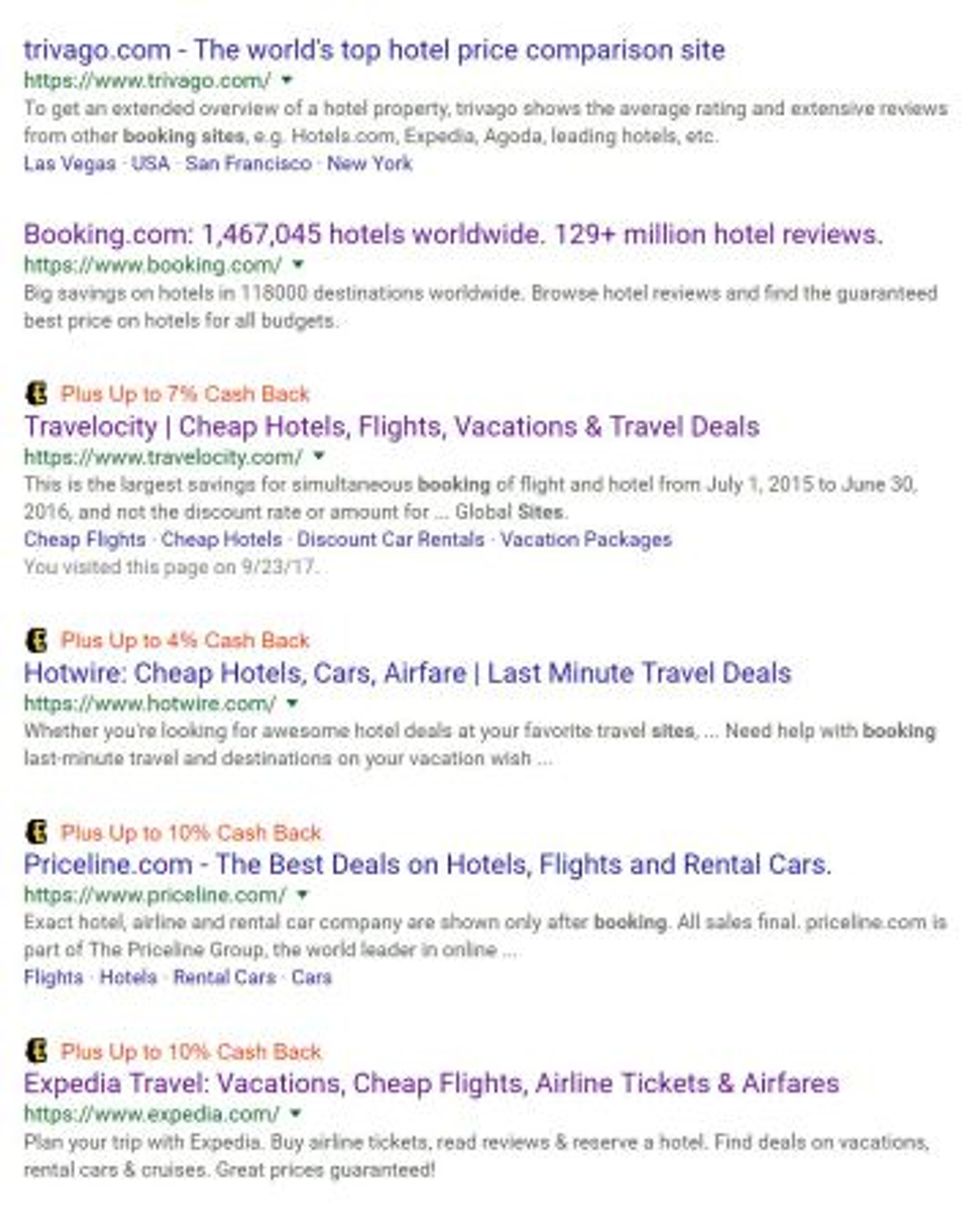 If they do this, they may not choose Expedia right away. Expedia is currently the 3rd paid AD on google which is subject to change of course based on bids from other companies. (As I went back to screenshot this, the Ad for Expedia was already gone). They are also the 6th organic search result when searching for either "flight websites or booking sites".
If a consumer is in a hurry or doesn't want to scroll any further than the top few searches, they may miss Expedia entirely. They have an opportunity to improve here by working on their SEO ranking. Lastly, there is the chance for referral traffic for this site. Since Expedia owns multiple websites for online booking, you can see their affiliation usually at the bottom of the page. If you go to hotels.com you will see that they are partnered with Expedia and you can go directly to their page from that link.
Next on my list was conversion, meaning how does the site convey what they want you to do and do they succeed in getting you to take that action. Their mission is clear, they want you to book with them. When you first enter the page, there is a giant search bar with 8 different options for you to use to search. Underneath that they have their guarantees, they will search over a million flights, hotels and more, secure incredible value with Expedia's price guarantee and there is no Expedia cancellation fee. Don't be fooled by this last one, while there may not be a fee from Expedia, there may still be one from the hotel or airline itself. They also show your recent searches which are saved on the page by cookies on your computer. They also show today's popular destinations to try and entice you to book with them even if you were just browsing. They use all the same language throughout the site to get you to book with them. They want to convey their guarantee, no cancellation fees, their low prices, how many sites they are able to search, anything they can to get you to take action. They are a very credible site as thousands if not millions of people use it to book stays worldwide. I have used it to travel to many places and have yet to run into an issue. So their message is clear, they tell you why you should book with them with their main guarantees, an app for bonus points, ease of trip itineraries and they even have a connection with Ebates to get cash back (not advertised). (If you sign up for Ebates here, you will start earning cash back on purchases online with no catch). After purchasing through them they want you to know that you can download their app and track your trip itinerary and any changes that may occur.

Lastly, I looked at their revenue maximization. How are they making extra money from consumers? They obviously have to split the money somehow with the places we book through them, so are they making any money on their own? You bet they are. Expedia much like any business is in the business to make money. When you search for a flight with them and look at the options it shows a tab underneath with other add-ons such as a hotel or rental car. When you select a certain flight and add it to your cart, a message pops up to ask if you want to bundle it with a hotel or car for savings on an average quote. Essentially, if you book more with them, you will save more and they will make more, a win-win for everyone, right? Lastly, they offer a travel insurance as well. When you book a flight through them you are eligible to purchase one of their insurance plans to protect your belongings while traveling. It is usually a small fee in relation to your ticket price and protects you up to a certain amount of loss based on the plan. If you are interested in one of these, please read the fine print. If you are packing a camera that is worth $2,000 dollars and purchase a plan that only covers up to $500, you will be very disappointed if something does happen.
All in all, there are a lot of sites that you can use to travel. Make sure you choose a trustworthy site that you know you can rely on through your travels. Don't just stop at the first search result you see on Google because it may not necessarily be the best option for you. There are plenty of options and you have the ability to compare your options and choose the best solution for your needs. It can be stressful but these travel sites will help reduce the stress and get things mapped out for you. I highly suggest comparing. You can search a multitude of sites and I have purchased from several including, Expedia, Student Universe, booking.com, fly.com. I have compared these sites with kayak.com, Priceline and I'm sure many others. Don't forget to use ebates to get your cash back!
Enjoy your trip and happy travels!
World Traveler
P.S: Are you following me on Facebook yet for all up to date content?