Shanghai Disney Resort is the newest and greatest Disney park in Shanghai, China. Their awesome, unique rides and experiences will totally add a whole new world to your Disney traditions!
Pirates of the Caribbean, Battle for the Sunken Treasure.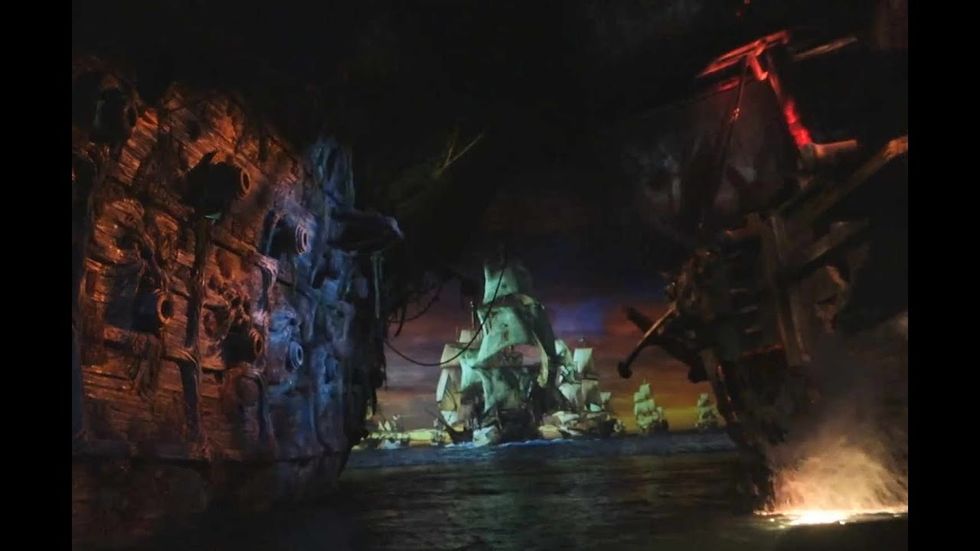 This ride is absolutely AMAZING. The ride vehicles go forward, backward and sideways--completely seamlessly. It is completely unlike the ones here in America or even in the other International Disney parks. The Battle for the Sunken Treasure is based more on the Pirates movies than on the traditional ride from Disneyland. You and your fellow crewmates are helping Jack Sparrow steal Davy Jones' treasure.
The immersion of this ride is incredible from their floor-to-ceiling screens that make you feel completely a part of the story to the massive pirate ships on either side of you making you feel as if you are battling pirates yourself. This jaw-dropping experience is my new favorite Disney ride ever.
Tron.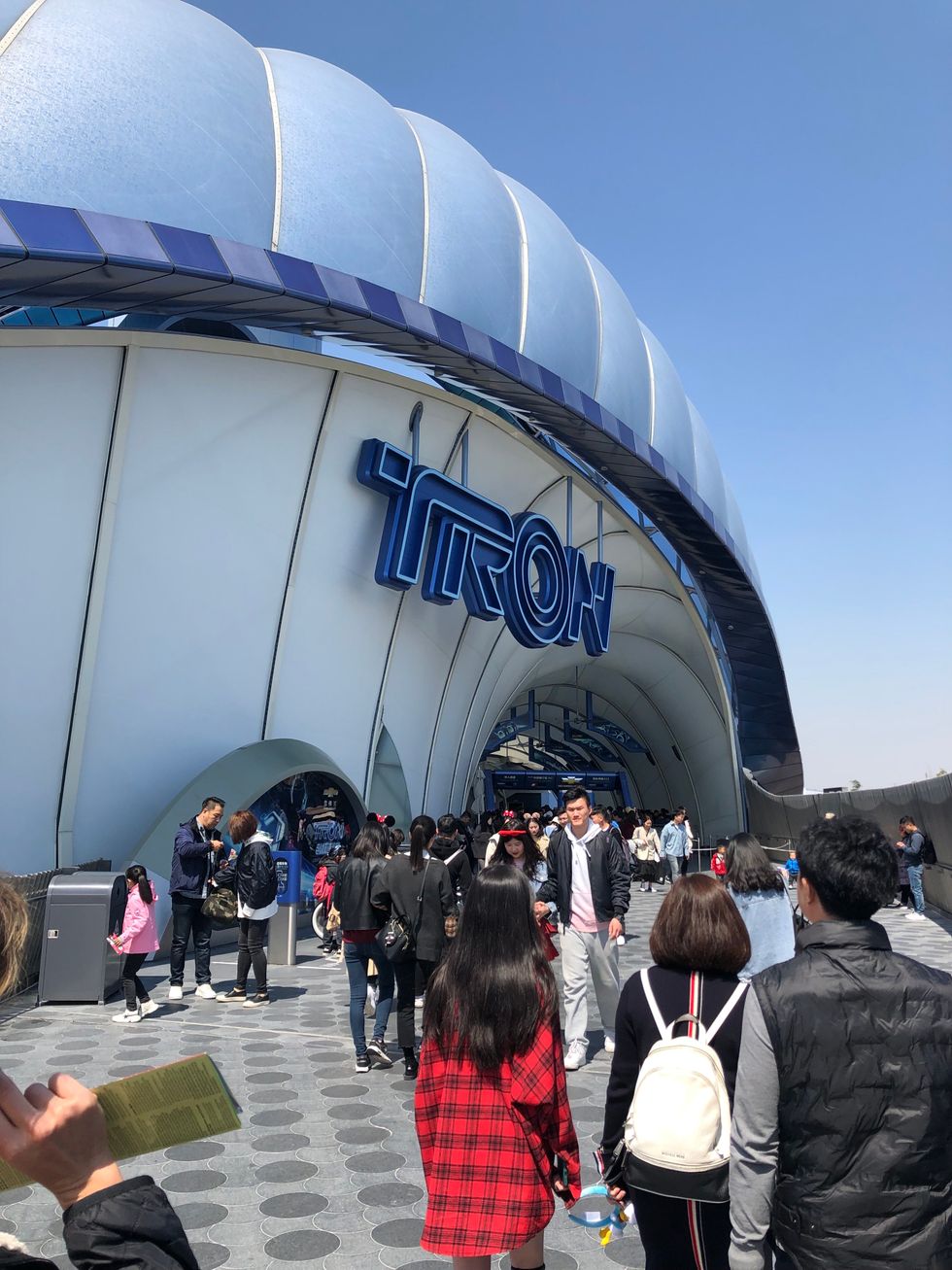 Beth Monnig
Board your motorbike style vehicle for a launching rollercoaster experience like no other! Partly outdoor, partly indoor, this ride is high thrills and is lots of fun!
Camp Discovery Challenge Trail.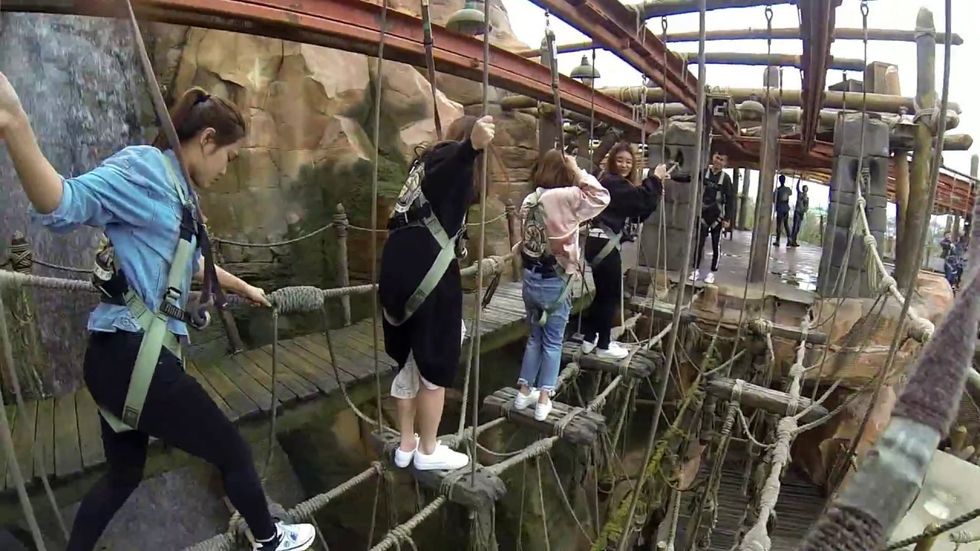 This ropes course experience is another really awesome and unique attraction offered at Shanghai Disney. This attraction is 100% included with park admission and offers 3 different options of courses. Even though the wait is generally pretty long, it is so so worth it!
Option to purchase fastpasses.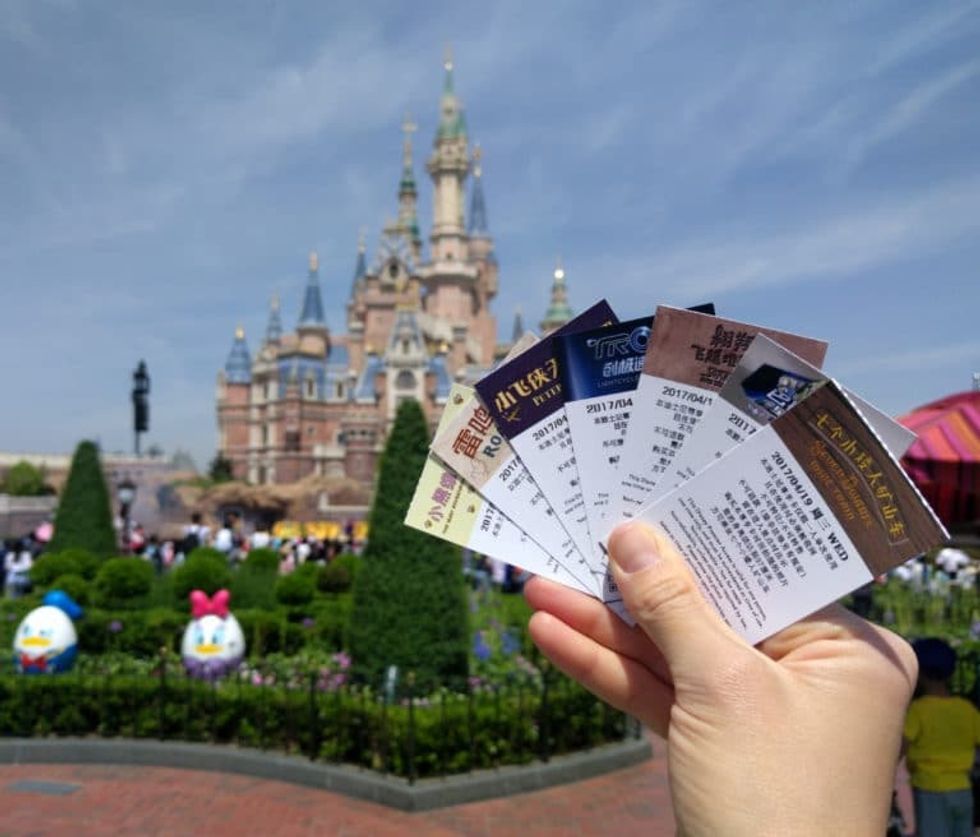 If you're worried about long lines, fear not! You actually have the option to purchase additional fastpasses at Shanghai Disney Resort. The options include purchase for only one attraction or for a package of attractions, depending on what you would prefer. Called Disney Premiere Access, these fastpass privileges can be purchased from the Shanghai Disney Resort app.
Their Mickey bars.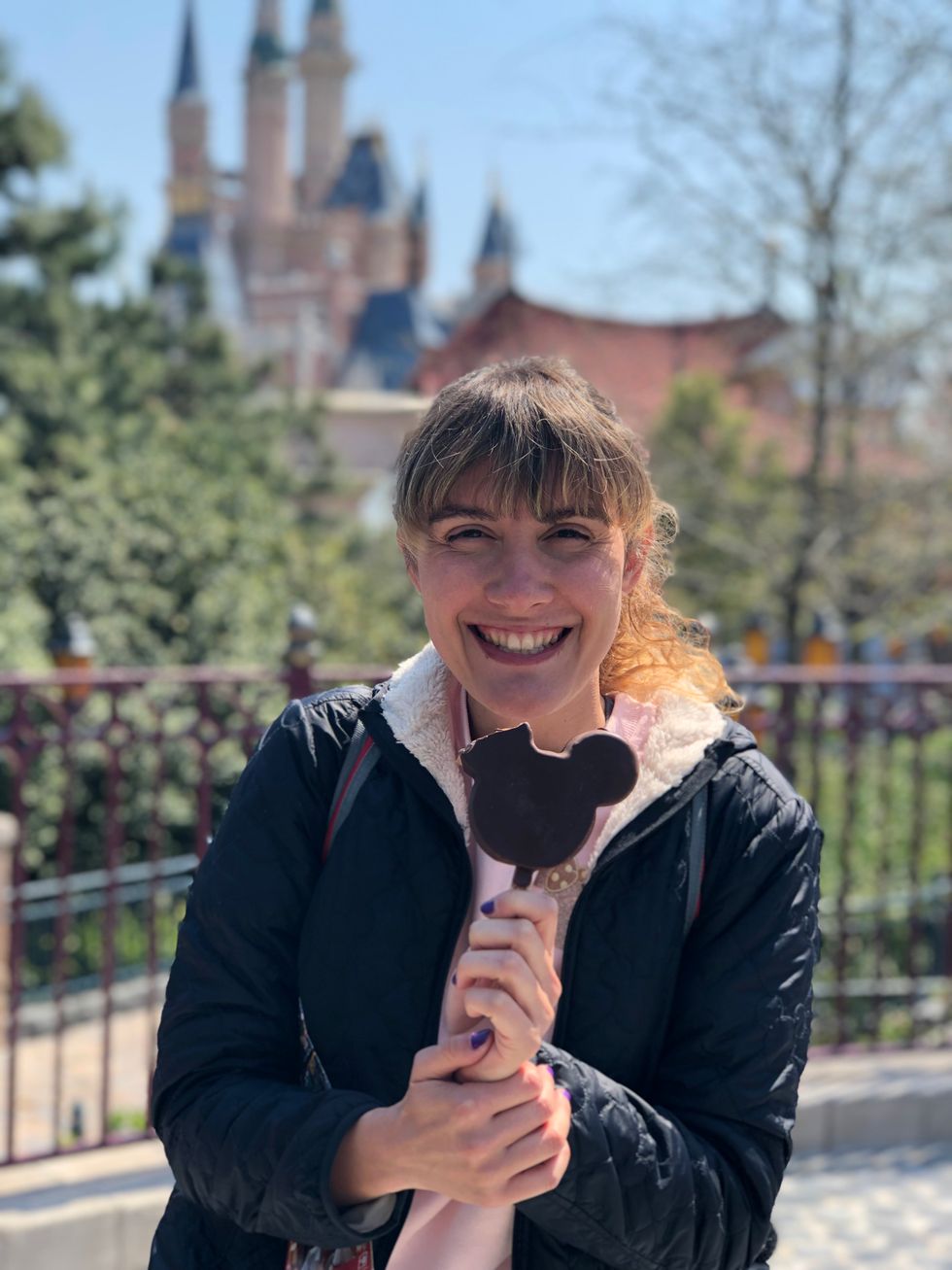 Beth Monnig
Their Mickey bars are awesome! The traditional Mickey bar is slightly different from the ones found here in the States. The center part has the original vanilla ice cream, but the ears are made of chocolate ice cream. They also offer a unique Donald Duck popsicle bar and a Minnie Mouse ice cream bar.
Enchanted Storybook Castle.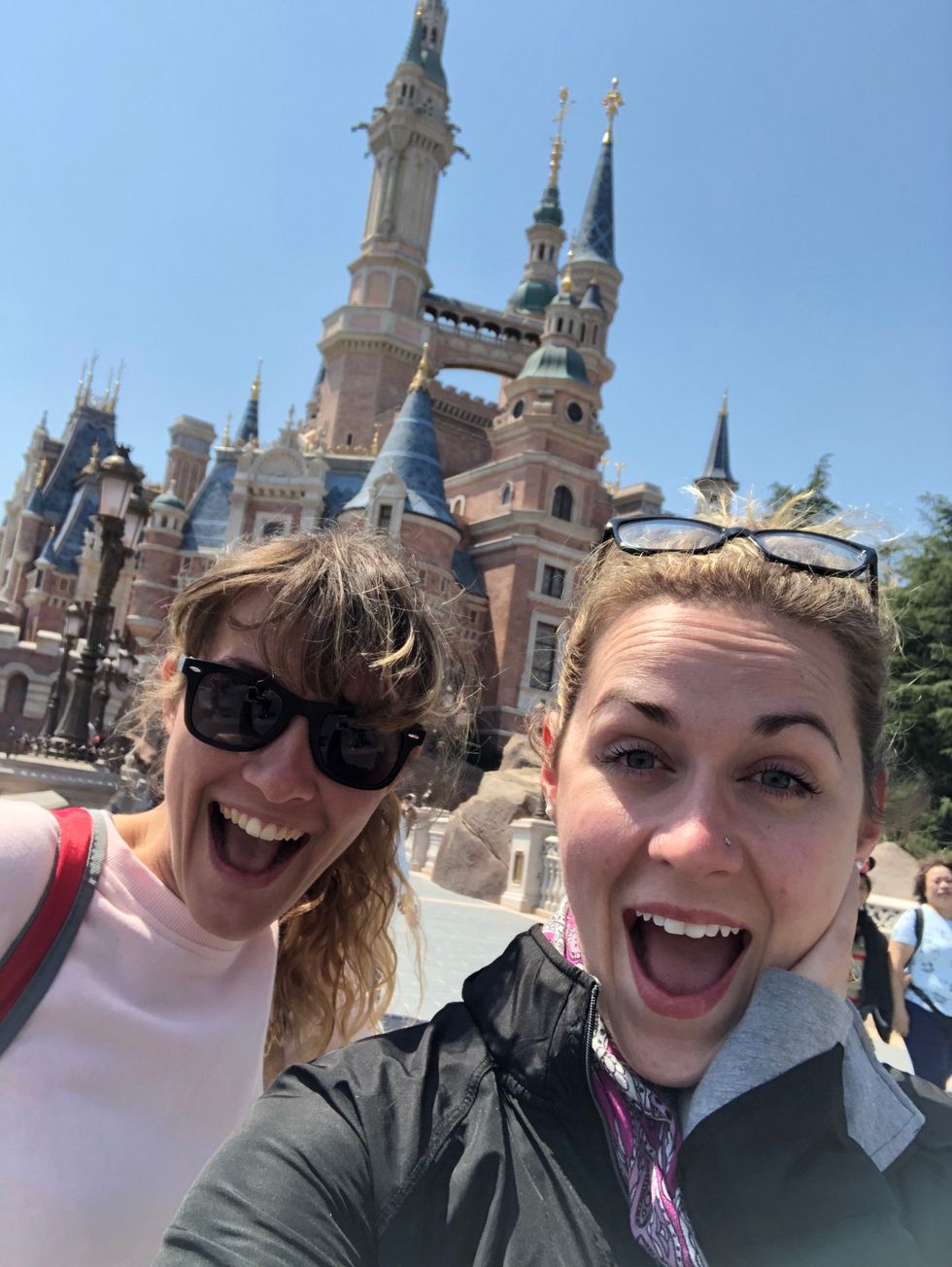 Beth Monnig
Enchanted Storybook Castle is the biggest Disney castle yet. And it is absolutely beautiful! You can even walk around inside of it.
The huge Hub area.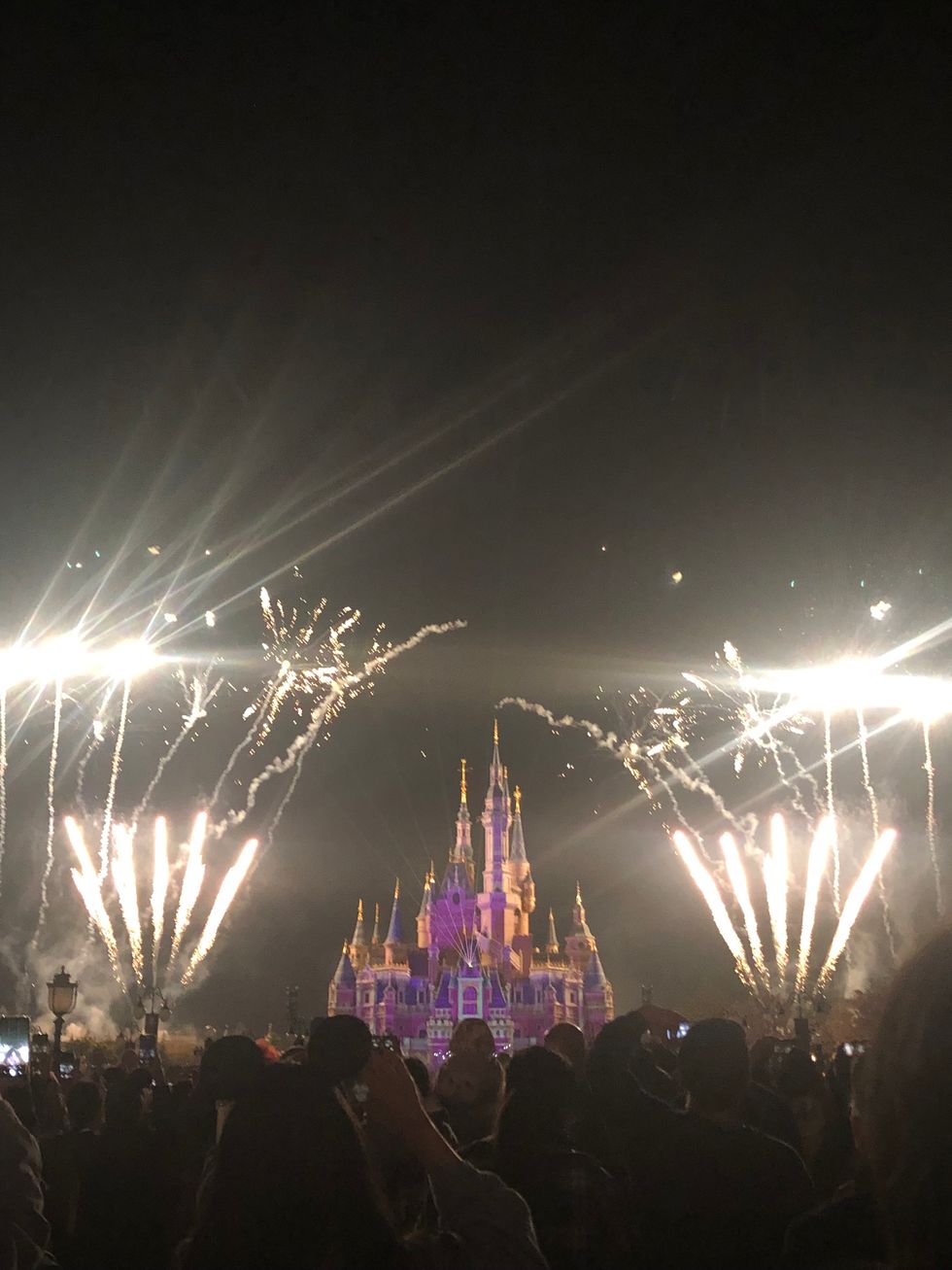 Beth Monnig
The area in front of the castle is gigantic and features plenty of space for walking around and exploring things like "The Gardens of Imagination" all around in front of the castle. You can also find Dumbo the Flying Elephant here and the Fantasia Carousel.
Everything is brand new.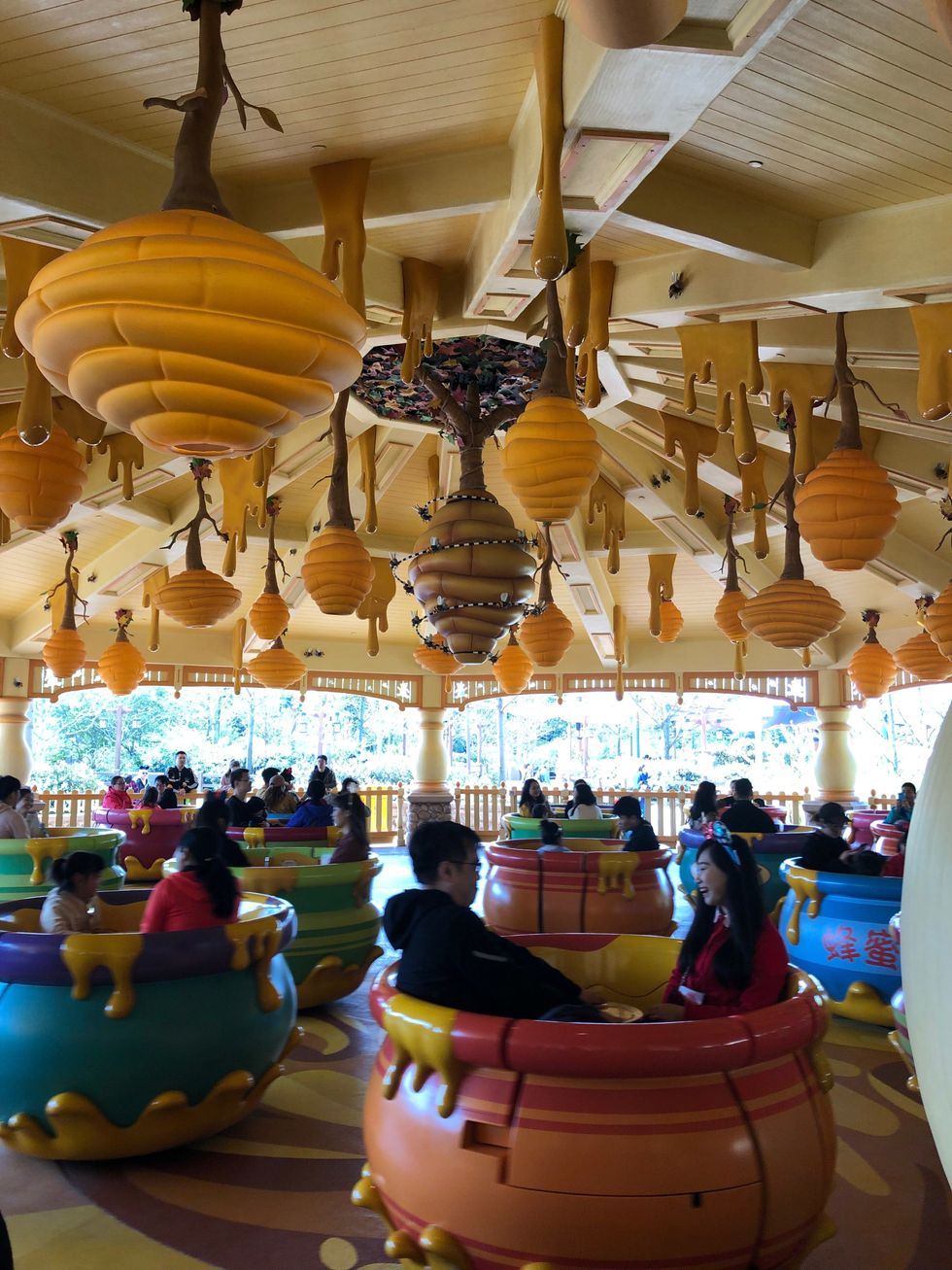 Beth Monnig
Since the park just opened in 2016, everything is absolutely brand new. Everything has the best technology and looks as if it was just created, because it was. So if you're tired of ancient looking animatronics, Shanghai Disney's attractions will astonish you.
If you're a huge Disney fan looking for the latest and greatest Disney adventure, I highly recommend planning a visit to Shanghai Disney Resort!