I want to preface this by saying this is based on my own experience and what I've witnessed. Each person coming to terms with their own sexual and gender preference fight their own battles, and I cannot speak for the entirety of the LGBTQ+ community.
In 2014, I was 14. I had been grappling with the idea of my sexuality for a while. I know now I am bisexual, but in a world where queer representation was few and far between, the idea of bisexuality was foreign. Lines for a "baby gay," or "gaybie," were unclear.
There wasn't much information available on what any of it even meant.
For a girl in a small town, if I had even toyed with the idea of being queer, I would've been shunned from the cheer team I worked so hard to get on, probably forced to change in a far corner before pep rallies. Sleepovers may have been a no-go because I would have made them uncomfortable.
I wouldn't fault them, though.
There weren't many openly bisexual or gay women in popular TV or popular music. The cheer team wouldn't understand, so I didn't give the thoughts any consideration.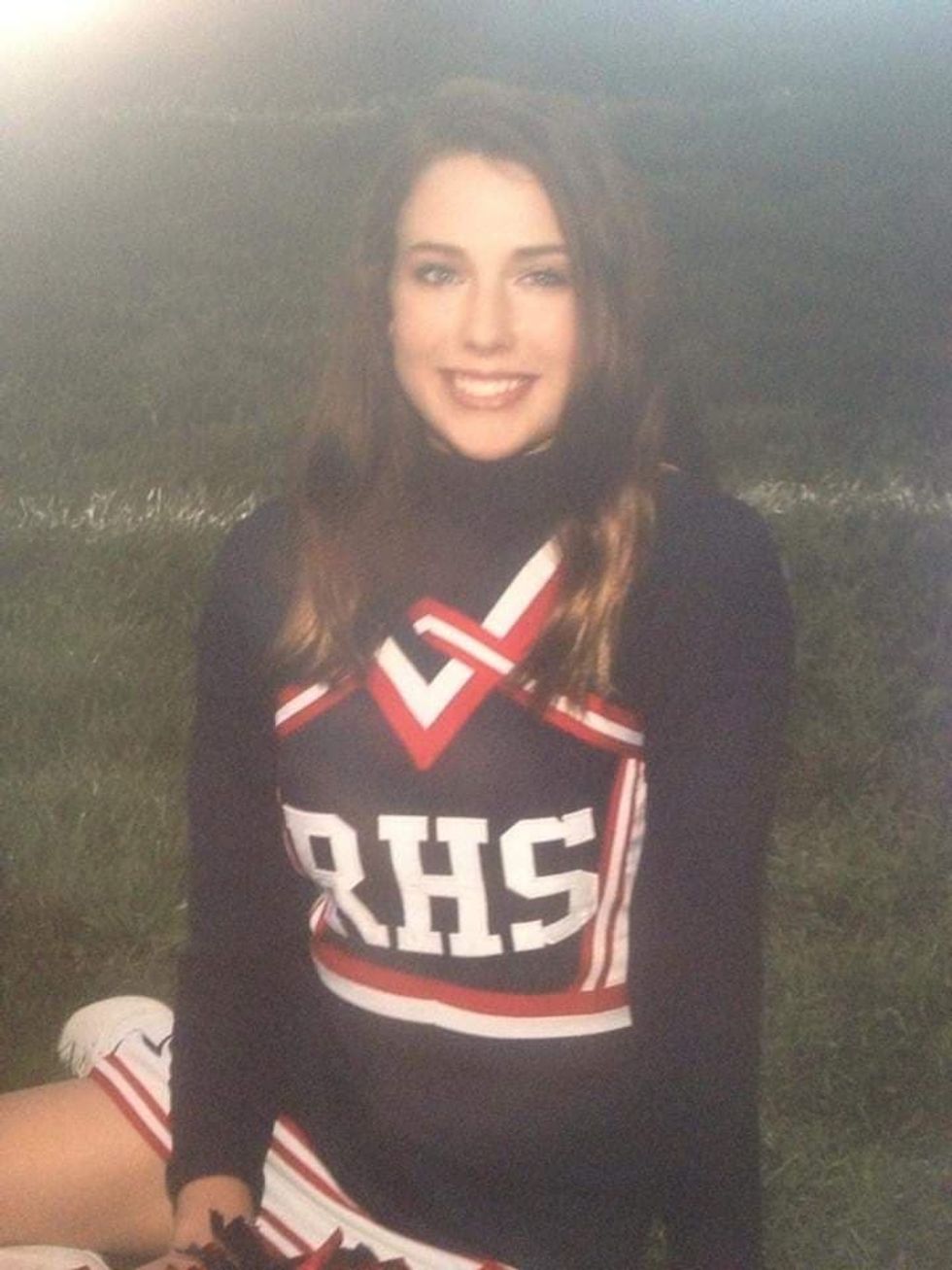 Calista Uher
From what it seemed, gay sexuality was underground. RENT, depicting gay relationships, had only a cult following. Songs by strong female songwriters about relationships with women were coded and purposefully left out pronouns. AIDS was a gay disease.
Ellen DeGeneres was the only gay woman my peers seemed to accept, and even then, it seemed like her LGBT identity took a back burner. Some celebrities were "out," but it wasn't mainstream. It seemed like being gay was the brunt of a joke, that most movies depicting gay people were comedies. Being gay didn't seem normal.
Not yet, and especially not in a small town.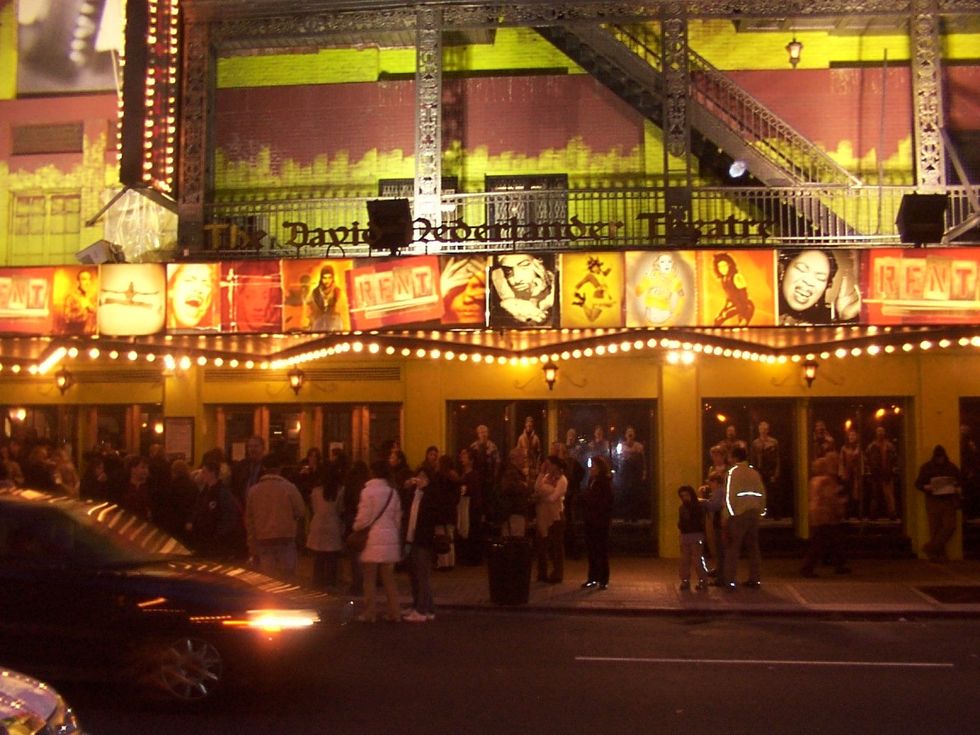 Wikimedia Commons
When "Same Love" by Macklemore charted, it started to become clear to me that this is something we're starting to accept. I felt a strong connection to Mary Lambert's chorus: My love, my love, my love. She keeps me warm.

I moved away from my small town school and into a city at the end of 2014. The world was suddenly larger than the small, clique-filled halls: the only reality I'd ever known. With this new outlook, I started finding YouTubers who were openly gay, and queer sex positivity grew as YouTube started to grow.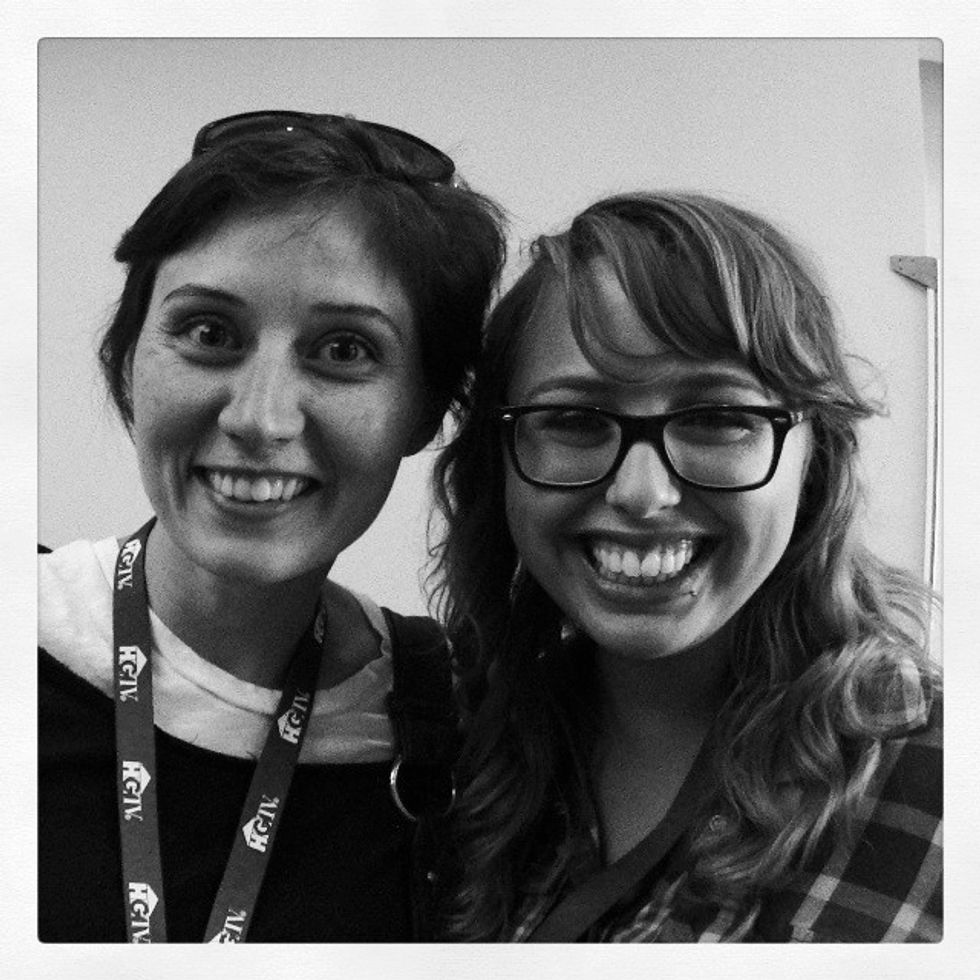 Wikipedia Commons
2015 was a cultural turning point. Congress made a ruling; anyone could marry anyone they loved. People celebrated! The public started changing their Facebook profile pictures to include a pride colored filter, allies and LGBTQ+ members alike.
"Girls Like Girls" by Hayley Kiyoko was released, and suddenly, girls were exposed to their former childhood Disney stars portraying a gay relationship -- and a lot of us suddenly resonated. Girls were leaving YouTube comments that the video made them realize they weren't straight. It was hesitant, but I let the idea finally enter my head. Maybe, this is for me.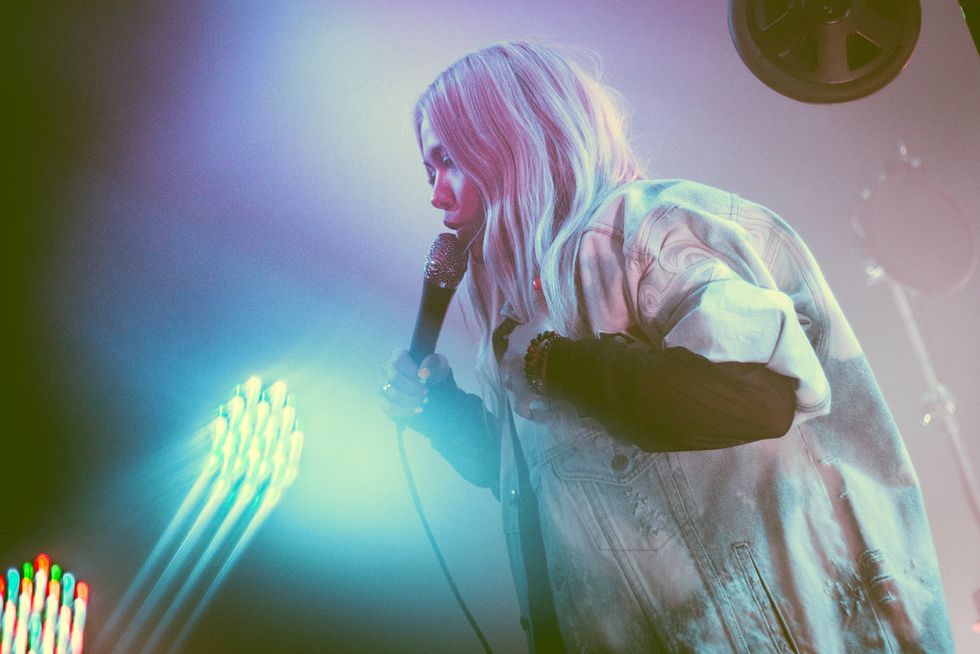 Flickr
It was early 2016 when I was lying on my floor trying to fall asleep during a sleepover with my best friends when it hit me. I was thinking about it hard -- two of my close friends had just come out to me.
So, could I be with a woman?
Fireworks erupted in my brain, and images flashed through my head. Hayley Kiyoko's "Girls Like Girls" video and feelings of I would want that dawned on me. I had pictures of pretty girls from Fifth Harmony all over my wall.
Duh!
I knew at that moment, like a giant light bulb flashing over my head.
I was bisexual. And it felt so right.

Halsey, a mainstream artist, started writing songs about women. Lauren Jauregui came out as bisexual in a letter to the president.
Artists I loved were writing songs speaking directly to their sexuality.
I came out to my friends one by one. My parents were proud of me. I knew I was lucky to have such a strong support network. People started coming to me to tell me they were in the closet and asking me not to tell anyone. Although it was coming to the forefront with more and more celebrities coming out, I knew some were still facing their own issues.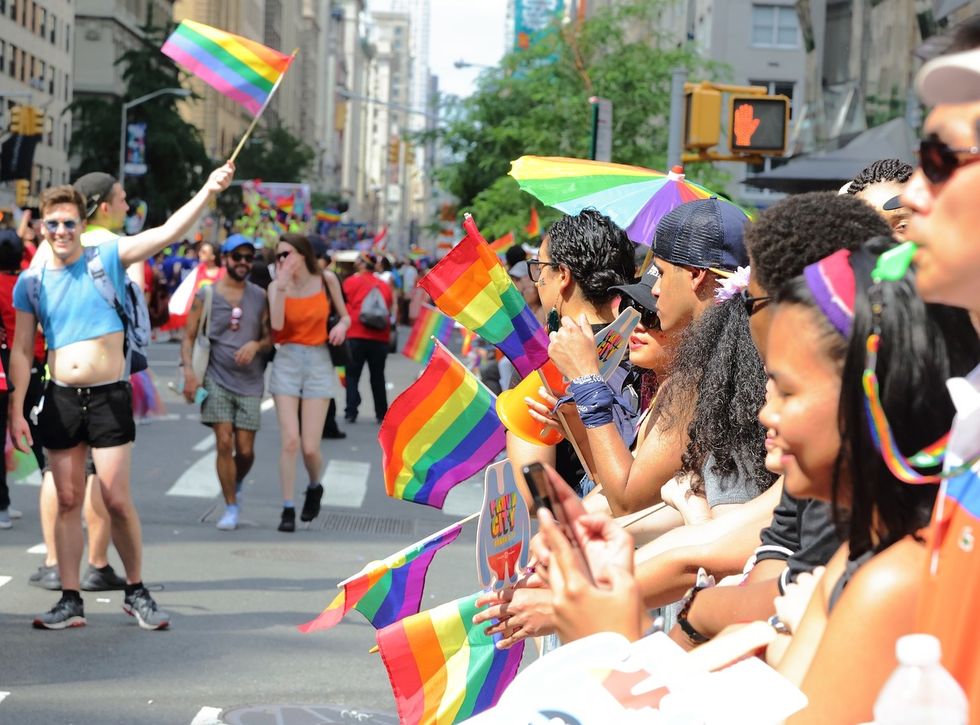 Pixabay
Different communities were less accepting.
A friend of mine who was gay was shunned from the other boys in his graduating class throughout high school. My own extended family didn't know another gay person, and homophobic jokes were sometimes exchanged at family parties.

I remember what my stepmom told me years prior. People started to stand up and come out in a time where it was considered taboo. They knew if maybe their families and friends knew at least one gay person, they would understand and start to accept it.
It was clear what I had to do.
The day before Easter in 2017, I wrote a long post on Facebook knowing my family would see it. I came out as bisexual to the world. I expected backlash, and I expected awkward stares, but they loved me just the same. For that, I am so, so lucky.
I was the LGBTQ+ person they finally knew.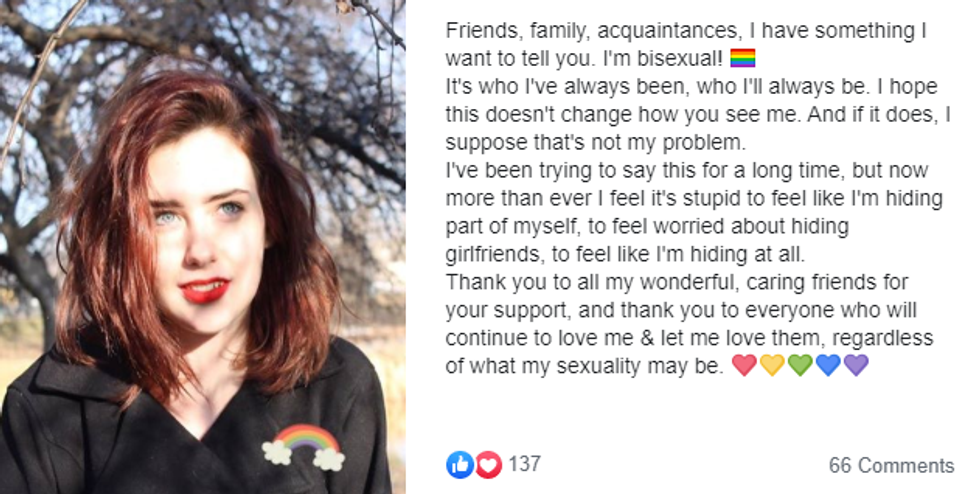 Calista Uher
Following, it just so happened that the people I fell in love with from the time I was 16 to present were men. It wasn't like I hadn't explored. My Tinder profile was always set to "everyone." I had hooked up with girls and liked it.
I became a strong voice, not backing down from anything in hopes that maybe one person could find strength too.

After my latest breakup, I knew I wanted to explore the WLW world. I had never truly put my energy into learning the ins and outs of what had been building up into a strong, unapologetic community. Things were so different from when I first came out.
Flirting with a woman wasn't scary anymore.
In fact, in my experience, it seemed like most straight girls took it as a compliment to be considered attractive to other women. Some women even wanted to explore the idea. People of all backgrounds and preferences were breaking stereotypes that were held the last time I had reached into the dating world.
It was free.
It was beautiful.
So many places became online safe havens for people in the gay community to talk about their sexuality. TikTok, Instagram and Twitter all have their own subsection of queer people who can freely talk about the day to day life as a member of the LGBTQ+ community.
It would be apathetic of me to not mention the struggles that still continue today. LGBTQ+ members everywhere are still sent to conversion therapy. The death rates of trans people are alarmingly high.
Hate crimes still exist in large numbers.
The homeless rates in queer children no longer accepted by their own families are still heartbreakingly present.
Attacks on bills protecting so many aspects of LGBTQ+ lives have risen since the 2016 election. We still have a long way to go.
I have a lot to learn, but one thing is for sure: I am proud of who I am.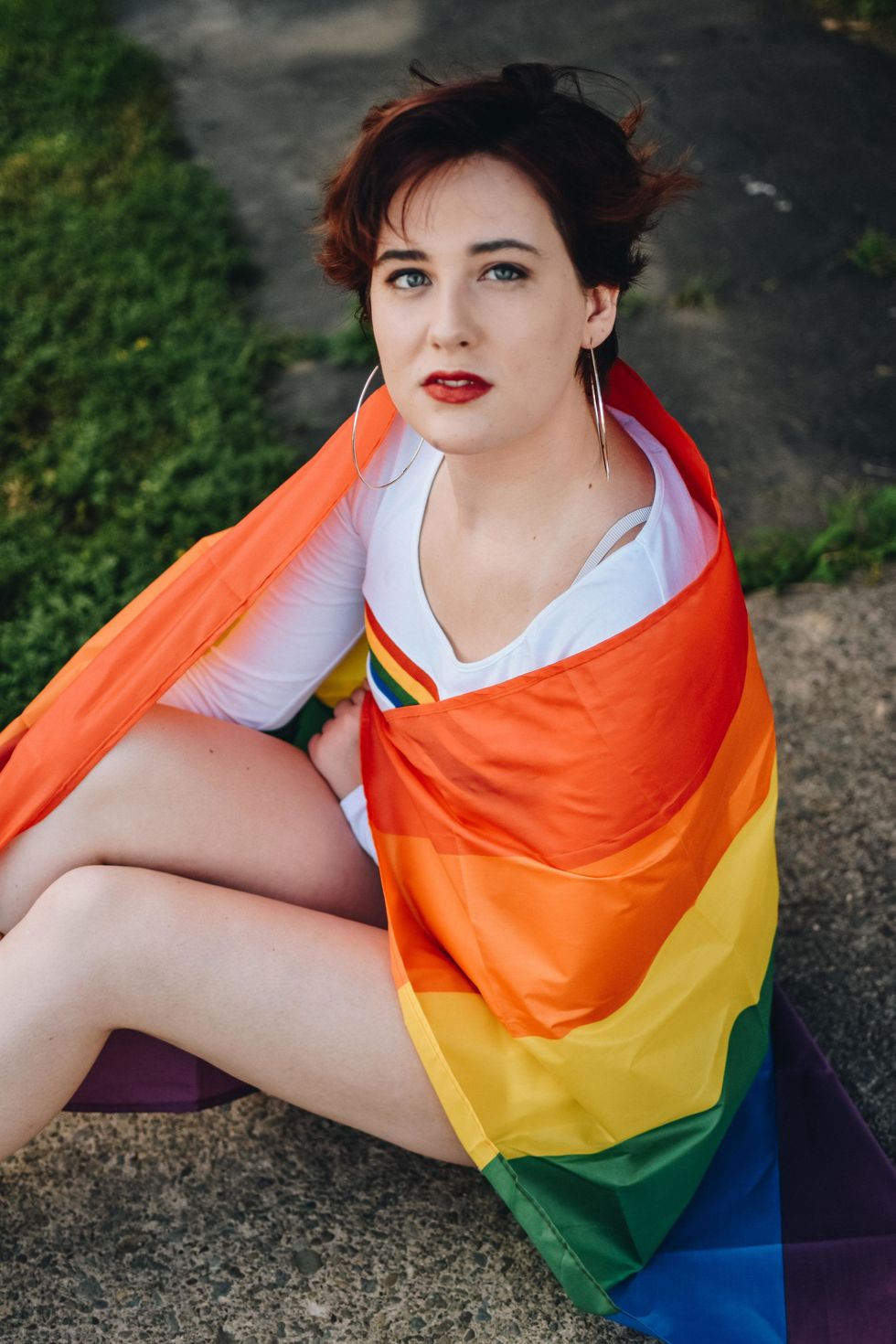 Tiffany Noel Photography