"The Tonight Show Starring Jimmy Fallon" is awesome. There really is something for everyone to enjoy in each show, whether that be the ultra-famous guests, political commentary, or Jimmy's comedic genius. It has always been a goal of mine to see the show, and I was going to do everything I could to see one when I finalized my vacation in NYC this March.

If you follow these tips, this is how you can get standby tickets to a taping.
---
1. The process of receiving tickets
Right outside of NBC studios in Rockefeller Plaza, the show's employees place a sign that states "'The Tonight Show' standby line begins here." on the sidewalk the night before the show. Then, assuming a line forms, the staff greet the line at 9:00 a.m. the morning of the taping and explain rules. Each person in line receives a ticket with whatever place in line they are.
My friend and I received place tickets for fourth and fifth. The staff then requests the line to meet back inside NBC studios at 3:30 p.m. to find out if the show has available standby room.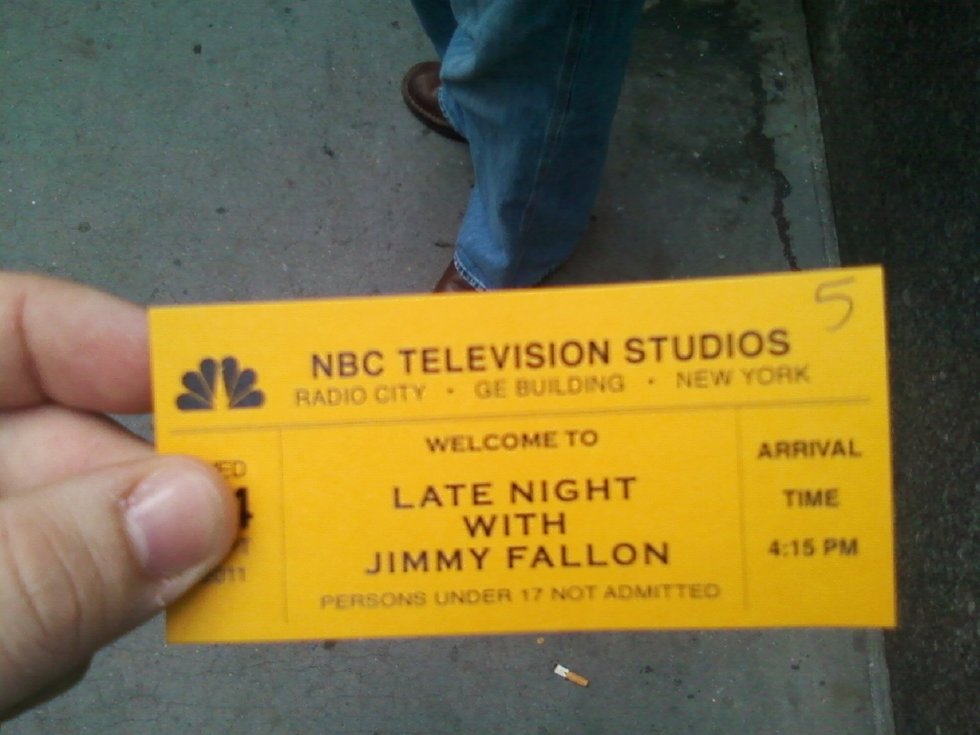 At 3:30 p.m., everyone lines up inside the gift shop at the studio. There were approximately 60 people lined up when I went. Next, studio employees line everyone up in order by place ticket they received that morning. This process takes about 20 minutes. They then reveal how many people are getting in. They told us the first 20 people had seats. Score! We were in.
After three security checkpoints and a surprisingly fast elevator, we were taken to a large waiting room and sat with other people who already had tickets.
The staff makes it clear that if you took any photos, you would be kicked out. After waiting in the room outside the studio for about 15 minutes, they shuffle all of the guests into the studio.
It was interesting to see how small it was, and how the stage was set up. The Roots' (band that plays on the show) area was on the right, in the center is where Jimmy does his monologue, and on the left is where Jimmy's desk is.
The show lasted no longer than an hour, and it was a blast. Jimmy is warm and friendly toward the audience and took a commercial break to come answer questions. He also gives high-fives to as many people as possible at the end of the show.
2. Choosing an ideal hotel location
My hotel was located in Times Square and was only a ten-minute walk from the studio. It was convenient because we didn't have to waste time finding transportation at 4:00 a.m. If you're visiting the city and plan on going through this process, try to book your hotel walking-distance away.
3. The recommended time to begin the waiting period
We made the mistake of going too early. We lined up at 5:00 a.m. and were fourth in line. After about 30 minutes, one other person came. And after two hours, less than ten people were lined up. Because this show allowed 20 people in, we still would have been able to see the show if we arrived two hours after we got there. I won't sugar coat it, the waiting time was brutal. But because we got to see Jimmy, it was worth it.
4. Things I would've done differently
Like I mentioned before, I would have arrived a few hours after we actually did. It's important to keep in mind that we did this when it was fairly cold out, which I'm sure discouraged many people from coming. It also was raining the entire time. I couldn't feel my toes by the end of it. We actually started out with four people in our party, but two of my friends ended up exiting the line. It was painfully cold. If I could do it all over again, I would bring an umbrella, wear different shoes, and layer up. This would have made the waiting much worse.
I would also call the studio before standing in line or drive by to make sure the sign is up outside. The next day, there wasn't a standby line and it would have been disappointing to walk all the way there at 5:00 a.m. to find no line.
Overall, it was a great experience and I urge everyone to give it a try if they visit NYC.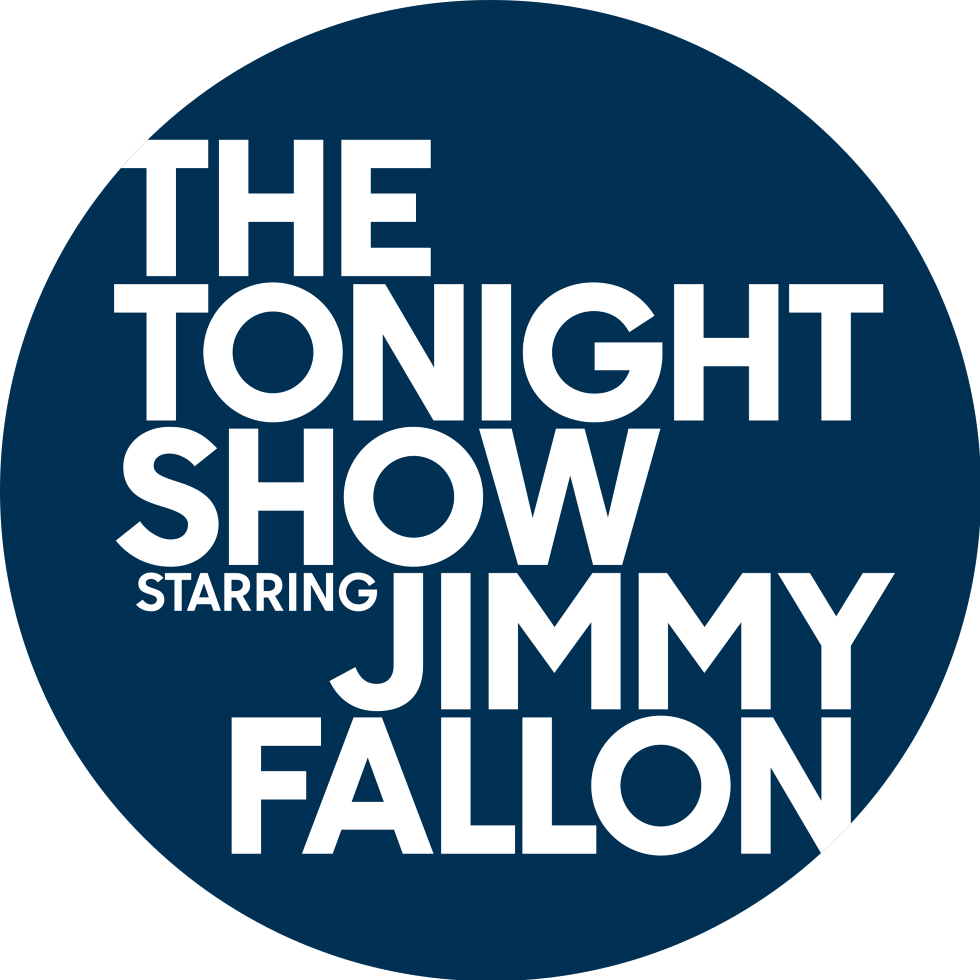 ---
If you follow all these steps, you are in the right direction to seeing a taping of "The Tonight Show Starring Jimmy Fallon." It was one of my favorite parts of my vacation in the city, and the waiting time really is worth it.