Welcome back
Sign in to comment to your favorite stories, participate in your community and interact with your friends
LOG IN WITH FACEBOOK
Report this Content
This article has not been reviewed by Odyssey HQ and solely reflects the ideas and opinions of the creator.
Subscribe to our
Newsletter
Featured
Thank you Spotify wrapped for curing my seasonal depression!
5596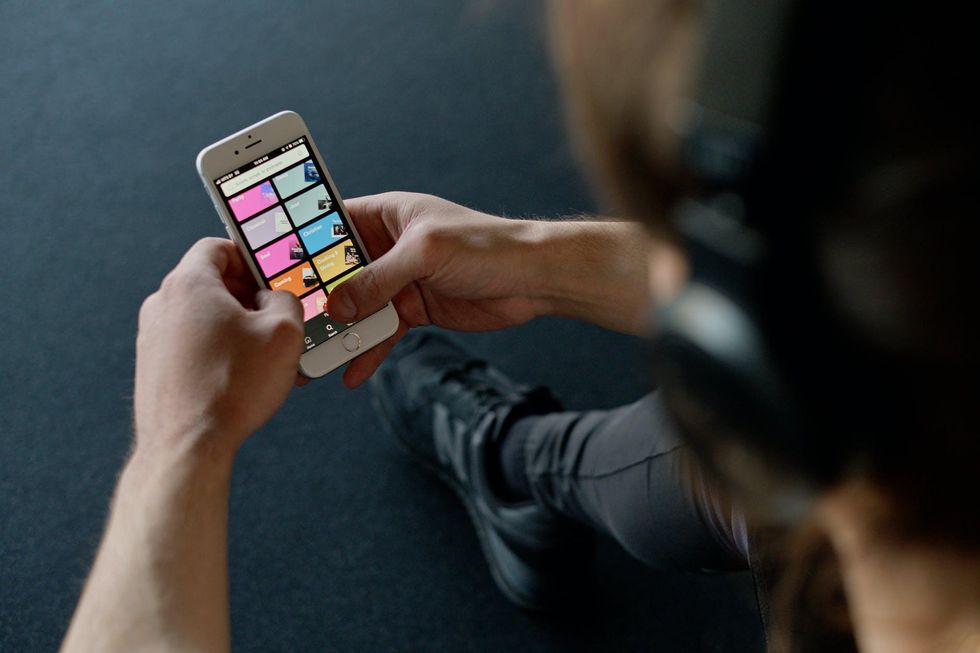 Spotify Wrapped recently came out and is absolutely fueling me through these last few days of the semester. Here are my top 50 songs from 2021.
1. 'driver's license' – Olivia Rodrigo
2. 'Pierre' – Ryn Weaver
3. 'CHICKEN TENDIES' – Clinton Kane
4. 'good 4 u' – Olivia Rodrigo
5. 'Silver Lining' – Mt. Joy
6. 'One More Weekend' – Maude Latour
7. 'Hallucinogenics' – Matt Maeson
8. 'Kilby Girl' – The Backseat Lovers
9. 'Could Have Been Me' – The Struts
10. 'Ocean' – Matt Haughey
11. 'deja vu' – Olivia Rodrigo
12. 'Greek Tragedy' – The Wombats
13. 'Broken' – Jonah Kagen
14. 'Line Without a Hook' – Ricky Montgomery
15. 'Sorry' – Matt Haughey
16. 'Paper Rings' – Taylor Swift
17. 'Freakin' Out On the Interstate' – Briston Maroney
18. 'Your Graduation' – Modern Baseball
19. 'Strangers' – Mt. Joy
20. 'Mr. Jones' – Counting Crows
21. 'You Know It' – Colony House
22. 'traitor' – Olivia Rodrigo
23. 'December' – Neck Deep
24. 'Cloud 9' – Beach Bunny
25. 'Girl' – Jukebox The Great
26. 'brutal' – Olivia Rodrigo
27. 'Missing Piece' – Vance Joy
28. 'The Story' – Conan Gray
29. 'Dearly Departed (feat. Esme Patterson)' – Shakey Graces
30. 'jealousy, jealous' – Olivia Rodrigo
31. 'Only the Wild Ones' – Dispatch
32. 'Love' – Lana Del Rey
33. 'Fire and the Flood' – Vance Joy
34. 'enough for you' – Olivia Rodrigo
35. 'Remember That Night?' – Sara Keys
36. 'Canyon Moon' – Harry Styles
37. 'Make You Happy' – Matt Haughey
38. 'hope ur ok' – Olivia Rodrigo
39. 'Fallin' (Adrenaline)' – Why Don't We
40. 'Waves' – Dean Lewis
41. 'Lie Lie Lie' – Joshua Bassett
42. 'happier' – Olivia Rodrigo
43. 'Plastic Hearts' – Miley Cyrus
44. 'Walden Pond' – Atta Boy
45. 'Move Along' – The All American Rejects
46. '1 step forward, 3 steps back' – Olivia Rodrigo
47. 'House of Glass' – Jon Caryl
48. 'I'm a Mess' – Ed Sheeran
49. 'Play Pretend' – Alex Sampson
50. 'Diamonds' – Johnnyswim
Keep Reading...
Show less
Featured
Every year, the same debates spark around the idea of new year's resolutions. Some people think it's the perfect time to turn over a new leaf, while others point to studies that show the failure rate of these resolutions. Spoiler alert: most fail.
29246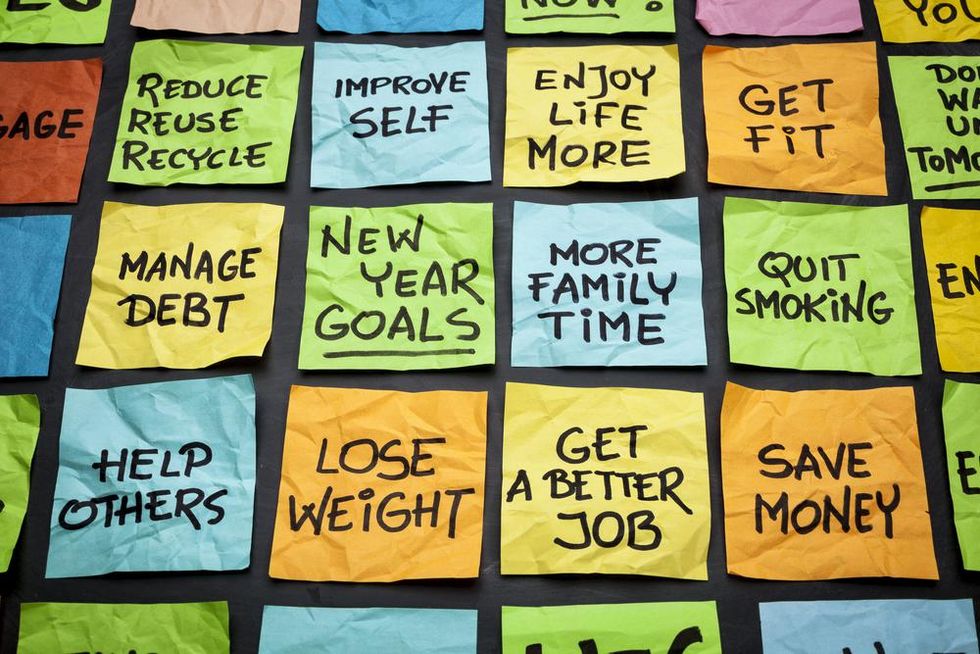 Every year, the same debates spark around the idea of new year's resolutions. Some people think it's the perfect time to turn over a new leaf, while others point to studies that show the failure rate of these resolutions. Spoiler alert: most fail.
But is there something to be said for new year's resolutions that actually get people to change their lives for the better? Losing weight, quitting smoking, spending more time with family – these are all worthy goals, so why not encourage them as much as possible?
We asked some high achievers in the business world what they think of new year's resolutions, whether they're overrated, and what tips they can give to help make our resolutions stick this time around.
The Ideal Opportunity
The first type of person you may encounter is the new year's optimist. They always believe the new year is a good omen for evolution. Sound like you, or someone you know?
"We coach people to level up in life with high-value skills and a commitment to excellence, so there's no reason to downplay the power that a new year brings," said Julie Harris, Co-CEO and Head of Coaching at Harris Real Estate University. "There is a ton of potential in a new calendar year, and it's a blank slate that you can fill in however you want. Whether you turn your health around or take on a new career challenge, why not push yourself beyond your perceived limitations?"
Just by virtue of being a new month in a new year, January 1st simply makes sense as a time to dive into something new, according to the optimist school of thought.
"The end of the year is usually filled with travel, stress, and lots of tasty food that isn't conducive to a healthy lifestyle," said John Berry, CEO and Managing Partner at Berry Law. "We can let things slide a bit during this time, but when the new year arrives, it's the perfect time to get back on track. In that sense, I don't think resolutions are underrated. You can reflect on your shortcomings and map out a strategy for improvement. It's the mature thing to do."
Being an optimist is usually a good thing – within reason – so why not look at the bright side when the opportunity arises?
Doubters and Disbelievers
We're in no position to downplay anyone's resolutions, but stats and anecdotes don't lie, either.
Not everyone feels that new year's resolutions work, either due to their own experience or what they've observed in others over time.
"Unfortunately, the people who get the most hyped up about resolutions tend to be the ones who drop the ball within a few weeks or months," said Brett Sohns, Founder of LifeGoal Investments. "This seems to be an issue of putting too much pressure on themselves to succeed, then stressing out when confronted with unexpected challenges. It's good to hold ourselves to higher standards, but too much pressure can have the opposite effect and cause us to go back to square one."
Truthfully, most top-performing business people just don't buy into the new year's hype at all, since they believe effort isn't schedule-dependent.
"There are no magical properties to the first day of January that make it distinct from any other day of the calendar year," said Ari Sherman, Co-Founder of evo hemp. "If we weren't constantly plugged into technology and schedules all the time, nobody would even know or care! Remember this when you're waiting until the end of the year to commit to a resolution. Why not just do it now and get a head start?"
If there's one thing that entrepreneurs agree on, it's that perfectionism is the enemy. New year's resolutions often rest on a perfect plan or outcome, which just isn't realistic.
"I have my doubts about the efficacy of new year's resolutions, after watching friends and family members miss their targets year after year," said Christopher Ager, Co-Founder of HomeBreeze. "In my view, if there's something you really wish to change or achieve, you'll ignore the arbitrary dates on the calendar and just dive in, even if the conditions aren't perfect. Do you think celebrated artists or athletes wait for a certain time of year to pursue their dreams? It doesn't make sense. Just go for it and ignore the small details that don't ultimately matter."
Make the Most of the New Year
For those who are eager for the new year to arrive, there are some ways to make sure the opportunity doesn't slip past.
It shouldn't be a surprise that a rock-solid plan is the foundation of it all, rather than fortune-cookie-style wishful thinking.
"Once you have established an understanding of why your resolution is important, the next step is to create a strategy and to identify the tools that will help you manifest what you want," said Author and Speaker Tony Robbins. "Without a plan, your resolution will remain a pipe dream. To make your goal reality, put pen to paper. Commit yourself even further and write it down for yourself to review every day this year,"
A bit of rational optimism can go a long way, according to some leaders in the business world. There's no denying that the new year offers a chance to reset, recharge, and get to work.
"If you're going all-in on a new year's plan, you might as well make it detailed and give it your best effort," said Cody Candee, Founder and CEO of Bounce. "Set up a daily schedule if that helps, and self-audit to make sure you're minimizing wasted time. Map out goals for each week and month, and reflect on what you did well or where you need improvement. Treat it as a serious project, because that's what your life is! If we prioritize our well-being and personal goals as highly as our work and family responsibilities, we'd all be happier and healthier people."
Knowing why resolutions fail is also a useful bit of insight. Reflect on past shortcomings and make adjustments so that they don't repeat once again.
"Why do new year's resolutions fail?" asked Author Catherine Pulsifer. "Mainly, because they are only a statement, or what we wish for in the coming year. There are usually no action plans, no deadlines, no backup plans. Sometimes they are unrealistic resolutions, with no other thought or plans besides the statement."
Keeping the Commitment
The initial excitement of the new year fades within a few short days, so a strong underlying conviction needs to remain intact if your resolutions are to succeed.
"You don't always need to do a 180 in life to have an effective resolution plan," said Michel Mosse, Co-Founder and Head of Revenue at Hoist. "When we bite off more than we can chew, we usually set ourselves up for disappointment when we can't follow through. Incremental progress is often the most sustainable and impactful long-term. Instead of aiming for a certain amount of money in your bank account or a specific weight loss goal, it's smarter to change fundamental habits that lead to those results. That way, you're not fixated on a number, and you won't be angry at yourself if things don't pan out perfectly."
With so many resources at our fingertips, this may indeed be the best time in history to tackle ambitious resolutions. Just look at all the tech we can use to support our efforts.
"Use any type of technology or support system to keep your resolutions on track, whether you start in the new year or not," said Amaury Kosman, CEO of Circular. "There are so many fantastic apps right on your phone that track habits and measure progress. This is especially useful in achieving physical goals. You can use wearable technology to monitor things like metabolism, sleep quality, and recovery. While you don't want to be too reliant on technology to give you motivation or accountability, they can be a huge catalyst for improvement, regardless of when you choose to get started."
Whether your goals are big or small, the key is to just keep going, even in the face of adversity and self-doubt.
"New year's resolutions are not overrated, but most folks get discouraged at the slightest inconvenience and allow their whole plan to be derailed," said Jesse Richardson, CEO of The Brothers Apothecary. "That's why resolutions get a bad reputation - because they're viewed as an all-or-nothing type of thing. That isn't how life works, obviously! You're going to have setbacks and slip up, but that doesn't permit you to throw all your progress out the window. Be realistic and accept the loss, then get right back at it. The second you stop striving for perfection, you allow yourself to be an actual human and go after your goals without fear."
Everyone has a unique take on new year's resolutions, but the only opinion that matters is your own. Are you going to seize this opportunity to improve, or let it slide? We think the opportunity is too good to pass up.
Keep Reading...
Show less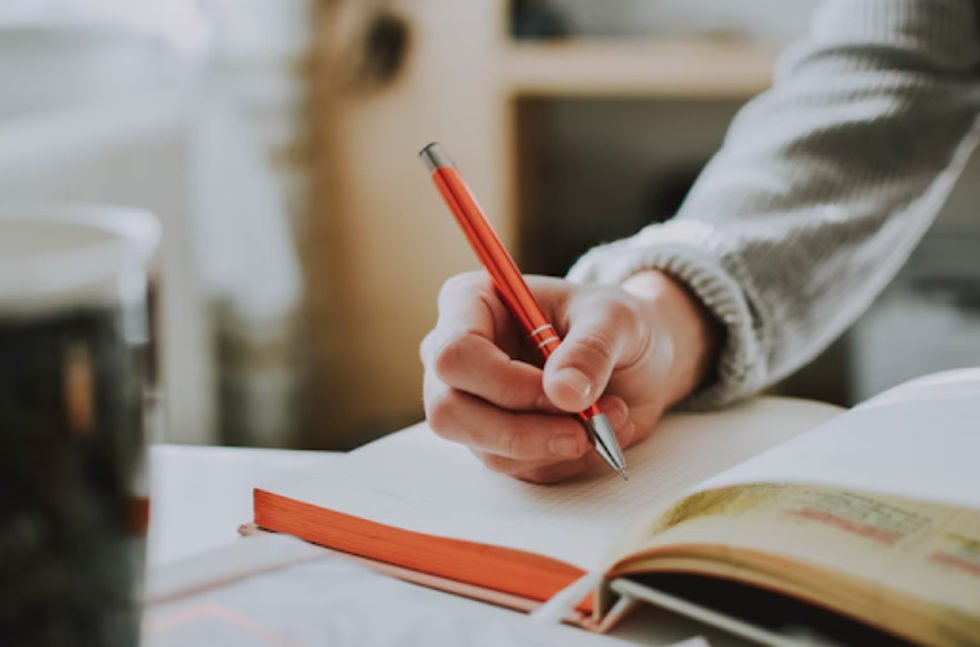 Academic paper writing is often considered one of the most dreaded parts of college for students. Most people hate it, even if they are into writing in general. Many students feel like it puts them into a box where no creative expression is possible. Like having to use a more formal tone of voice and thinking about referencing restricts one's flow of thought.
But the truth is, the rules are not there to limit you. In fact, they have been created to guide and help you write with more ease. In this article, we will tell you how to channel your creativity into something as strict as academic writing.
Use All the Help You Can Get
Students now certainly have it harder than their grandparents. The curriculum is tougher, it includes more classes, student debt follows you like a shadow, and that's only if you get into college or uni. On the bright side, though, students have so many helpful tools it would be weird not to use them.
So, whenever you feel like you have too much on your plate, use an essay writing service to get your assignment done by a professional. This will leave you with a flawless essay sample to mimic and learn from.
A tool like Hemingway Editor will help you with readability. Concise and clear sentences are half the job done when it comes to academic writing. Obviously, the further you progress with your studies, the more complicated your texts will become. However, this tool is indispensable for basic-level writing.
If you're struggling with proofreading your essay, use Grammarly. It will help you correct minor mistakes and the tone of your writing. Getting a paid subscription is a really good idea in this case. The free version has a limited number of suggestions, while the paid one will give you a more detailed analysis.
Keep Focused
Academic writing definitely comes with some limitations. Yet, as mentioned above, those limitations are here to help. Take, for example, the question that is usually asked in the assignment. It might feel like it's restricting your creativity, but in fact, it's there to help.
Whenever you write an essay, care to write an outline first. Carefully examine the question at hand and make sure you understand it correctly. Then, take it apart, turning it into several smaller questions. Those will be your essay's paragraphs! Not that hard, right? Then, you answer each question individually. At the end of a paragraph, connect it with the previous one. It shouldn't be too hard since those questions used to be one, right?
So, just keep going this way until you have enough paragraphs to cover the main question. Read your essay to make sure you didn't miss anything.
Come Back Later for Details
Proofreading is vital for your paper to score high. You'll inevitably make mistakes while typing fast, and you might not notice them even when reading your paper over and over. That's when it might be a good idea to go to EssayService to order proofreading or editing. A person who is unfamiliar with your essay will find way more mistakes than you ever could.
Another way to go about it would be to let your paper sit for a few days. This way, you'll at least partially forget it and will be able to proofread it afresh. Unfortunately, this is not an option for many students as we often leave things for the last minute. That's why help exists, after all!
Now, to the least fun part - formatting. It's often regarded as the most tedious, demanding, and burdensome part of academic writing. And sure, it might be hard, but the more you do it, the easier it gets! So, here are a few tips to help make it better.
Leave enough time. As obvious as it might sound, it's definitely better to have enough time for formatting. So, when planning your homework, leave at least a few hours more than you think you'll need. An ideal option is to have several days to spare.
Reference as you write. It's going to be very hard to insert citations after you've written your paper and forgot where any of the information came from. The most reasonable thing to do is cite your sources in the process of writing. You don't need to place perfect citations in the first draft, but just having them will be of great help.
Use tools to help you. Referencing is a pan; everybody knows this. And that's exactly why there are all those helpful tools! Google Scholar has a fully formatted reference under every search result. You just need to copy it and check if it's correct. Google Docs has added a referencing tool, too. You are a quick search away from finding all the help in the world!
Wrapping Up
Very few people actually like academic writing. And if you don't either, it's very understandable. But not liking something doesn't make you immune to it. In fact, it can only make the process harder. So, our final piece of advice is to try to convince yourself to like writing. It will be especially easy if you're a naturally creative person. You only need to practice more and more, and with every paper you write, it will become easier and easier.
Keep Reading...
Show less
Featured
No one will give you the correct answer to this question because there are a lot of details that they need to know. But, you can roughly estimate it based on the equipment you have a few more factors. One thing that needs to be mentioned is that mining has changed a lot over the years.
70901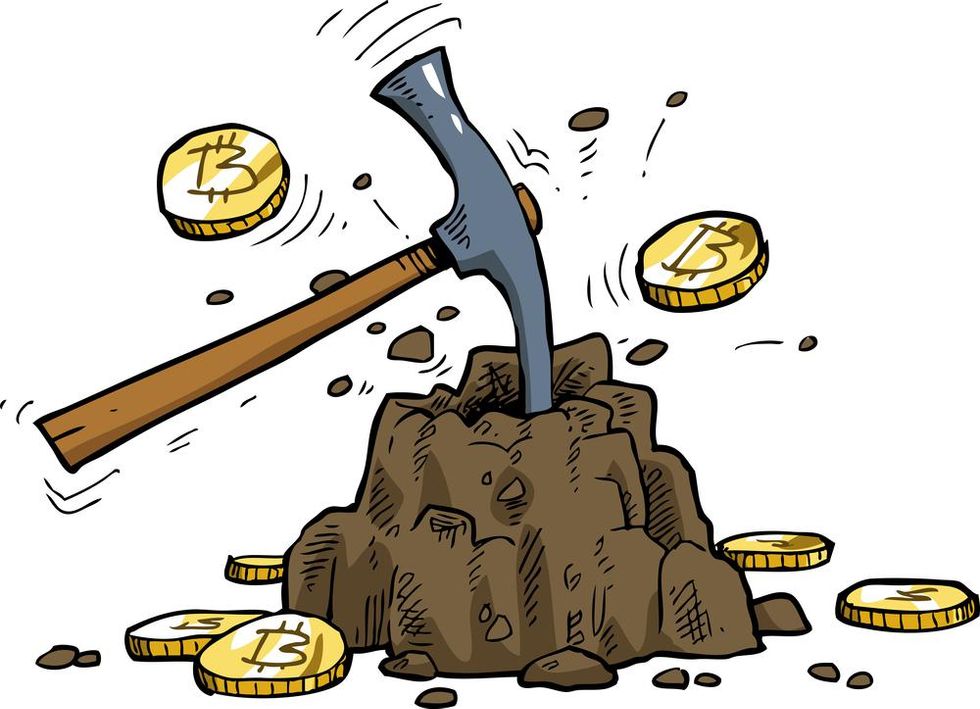 they need to know. But, you can roughly estimate it based on the equipment you have a few more factors. One thing that needs to be mentioned is that mining has changed a lot over the years.
Even if it is essentially the same thing, it has become harder to manage and more expensive for some coins. Nowadays, it's hard to find the proper hardware that will make it profitable, but the 2020 bull has increased the profitability.
Types of Hardware You Should Use
When you know how it worked in the past and now, you will know what to expect in the future. In the beginning, it was so easy to do that even your old laptop could participate in the process by only using the CPU, which is the processor. Individuals were able to earn 50 BTC per year this way but the popularity changed everything.
Because more people wanted to join the community and take their part, GPU mining was introduced and crushed the competition. In 2010, everyone started combining multiple units that led to 10 times more profits compared to CPU. The pinnacle of this era didn't last long because ASIC or application-specific integrated circuits is the best from the start. Only a supercomputer will be able to do something compared to ASIC or if you don't have to pay the electricity bill.
Is Bitcoin Mining Profitable?
Trying to do it with the computer you are using is never recommended because you lose a lot of power. Your graphics card will lose its power faster and your PC will be under pressure constantly. There are two ways you can be a part of it, including having a mining rig and the other is cloud mining. For more information about providers, visit this website.
Having a rig doesn't always mean that you will make profits because it takes a lot of time to even pay for the equipment you bought. The cheapest thing that you will need is a shelf where you will place the units and the most expensive will be the electricity. So, finding hardware isn't the only thing you should look for.
These units make a lot of noise and tend to heat up fast so find larger fans. You can make a soundproof room but it's not necessary for a smaller rig. If you are not buying the equipment made for this process, for example, you can get NVIDIA GeForce RTX 3080 or 90. It's very hard to find it because it was immediately sold out at the price of $700.
So, with RTX 3080 you can get around 95MH/s of mega hashes per second. This doesn't mean anything for beginners, but when you put it in the calculator, you will get around $8 per day. This sounds great, but there is the electricity bill and other details.
If you are spending $0.10 per kWh, you are looking at $2000 per year. Of course, the market price can influence the outcome the most. So, if you are getting a certain number of Bitcoin worth $60k when it drops to $30k, it's proportional to the amount you will lose.
Mining Software
If you own a great PC but don't use it all day, you can download software and start to mine occasionally. There isn't a single program used, so you can expect some to have more features and be more efficient. However, you should always try a few because it can impact the profits you can make.
The first thing you need to look at is the operating system that supports that program. Algorithms also differ depending on which cryptocurrency you can mine, so for Bitcoin, you would want SHA 256. Most of them will support every type of hardware but check this option because it can happen that only ASIC or GPU is supported.
If you don't want to expand and you are satisfied with using your PC, you won't need any additional features. Automatic coin switching can be one thing you might need and schedule if you want to use the PC for something else. But, some providers that offer these features won't be free.
What Are Mining Pools?
In simple terms, it's a group of miners that are working together to mine 1 BTC successfully. You will be combining the power to discover more blocks and the amount you get will be split depending on how much energy you provide. Don't ever try to do it solo because there's a chance you will ever get anything. You will have much better odds when you are in a big pool of miners.
There aren't any requirements for joining one, but the bigger it is, the better. You can check a few things that will help you determine the best, like transparency, fee schedule, and minimum payout threshold. People who know what potential Bitcoin has and those willing to go all the way are the ones you should join.
Changes in 2021
The biggest news in 2021 was that Bitcoin hit the new record at $69k, which only brings more good news. More profits for the hash rate invested is only one of the things that changed in the past couple of years. Some people have excellent equipment and software and make five times more than in the past year.
The overall mining network didn't grow too much because we lacked the equipment. There are over-demand and supply constraints, so some manufacturers are trying to make better and cheaper equipment. However, even they have sold out the first batches they made.
At the current state of the market, it would be wise to wait for the drop and then start mining. But, this isn't the case if Bitcoin continues to grow. Either way, the profits are still there, and it can work for you if you calculate everything correctly.
Keep Reading...
Show less
Featured
Spending the winter trying different cakes can be a great way to combat seasonal depression. Lift the spirits of your entire family by trying these five cakes.
64748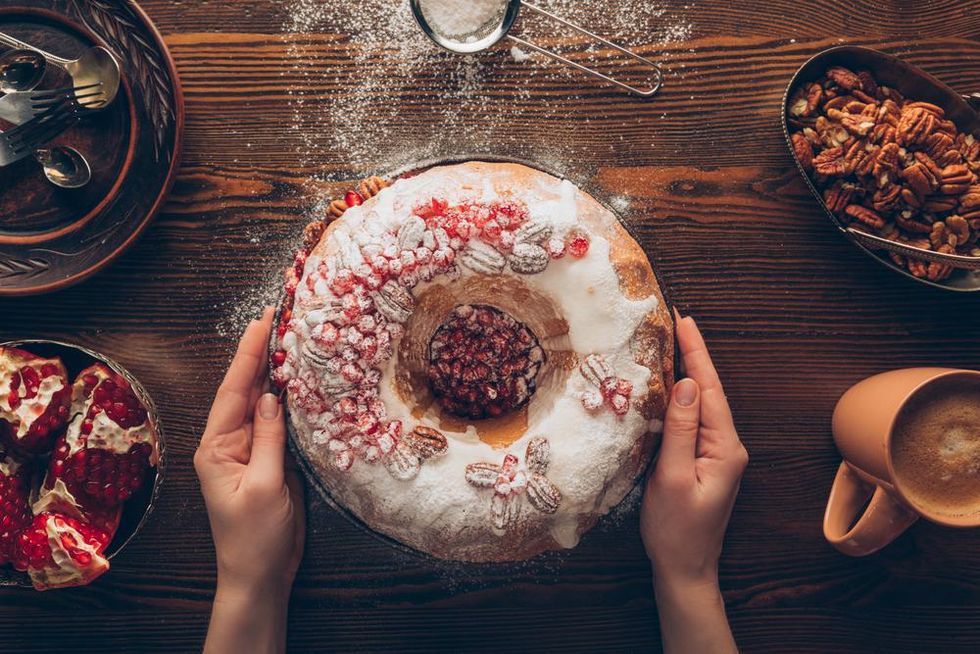 The winter can be a dull time spent indoors with very little change. But, it doesn't have to be that way. There are plenty of ways to spice up your daily routine, and dessert is one of them.
Don't let the winter get the best of you. Here are five amazing cakes you should try to keep things fun and interesting this winter.
1. Pound Cake
This light and fluffy cake is a must-try this winter. It gets its name from how things can be measured, just like a pound of flour, a pound of butter, and a pound of eggs. There are two main ways that pound cake can be leavened. The first way is by separating the egg whites from the yolks and slowly folding the whites into the batter. The other method uses ingredients like baking powder and soda. As a result, the flavor tends to be lighter and neutral. Many like to top it with icing, drizzle, glaze, or even fruit.
2. Genoise Cake
This cake hails from European countries like France and Italy. Being a part of the sponge cake family, the genoise calls for eggs beaten with sugar until their texture is thick and strong. After the flower is added, it is then baked and ready for assembly.
These cakes don't tend to have a lot of flavor on their own, making them the perfect thing to layer ingredients with. You can typically find them filled with buttercream and topped with the fruit-flavored drizzle of your choosing. It's a surefire cure for any case of the winter blues.
3. Milk n' Berries Cake
The milk n berries cake is one of those hidden gems that people don't often see. However, they are one of the most phenomenal sponge cakes out there. Being heavily soaked in cream, brandy, evaporated milk, and condensed milk, this cake has the perfect sweet and fluffy taste. It is typically served with fruit like strawberries, blackberries, blueberries and topped with a healthy dose of whipped cream. So if you want to impress your friends this winter, bringing this cake to the party will do just the trick.
4. Chiffon Cake
The chiffon cake is a relatively newer creation that has swept the nation. Being picked up by general mills in the late forties after a salesman sold it to them, they worked hard to get it into the homes of people all across the country. This cake references oil and sponge cake recipes to make an interesting hybrid taste and texture. Recipes typically call for vegetable oil, baking powder, and eggs. The eggs are prepared by the separation and beating of the whites. The batter is baked after folding in the egg whites, yielding a smooth, rich flavor and light texture. It's the best of both worlds.
5. Red Velvet Cake
The red velvet cake is a classic. If you haven't tried it yet, you are missing out. If you have tried it before, you should try it again because it is just that good. Being a part of the butter cake family, you would think that it is made with butter. However, recently people have been using oil as a replacement.
The original red velvet recipe consists of white vinegar, cocoa, salt, flour, baking soda, buttermilk, vanilla extract, eggs, vegetable oil, and butter. For the frosting, you can most often find it paired with a cream cheese frosting to subdue the rich nature of the flavor. The chemical reaction between all of the ingredients and the added cocoa makes it the deep red color that everyone loves. It is a great option to fulfill all of your dessert desires.
Conclusion
With the winter comes the holiday season directly followed by months of cold dark days. So, it is essential to brighten it up with a little bit of dessert in your life. It's no secret that cake is at the top of the list for dessert options. So, why not try a bunch of different ones this winter?
There are so many different types that it can be challenging to choose, so we decided to give you a few you should start with. Pound, genoise, milk n berries, chiffon, and red velvet cake are all fantastic options that are sure to bring smiles to you and your entire family.
Keep Reading...
Show less