I have been a Sacred Heart of Jesus devotee since the age of thirteen. I learned about his Novena when I was once reading the newspaper and a devotee posted an ad giving thanks to it. I tried praying the Novena myself, praying to get better grades in my 8th-grade finals. My grades totally improved and that caused me to increase my faith in our Lord, Jesus Christ. I would like to introduce to others my sweet devotion to the Sacred Heart of Jesus.
Meaning of Sacred Heart of Jesus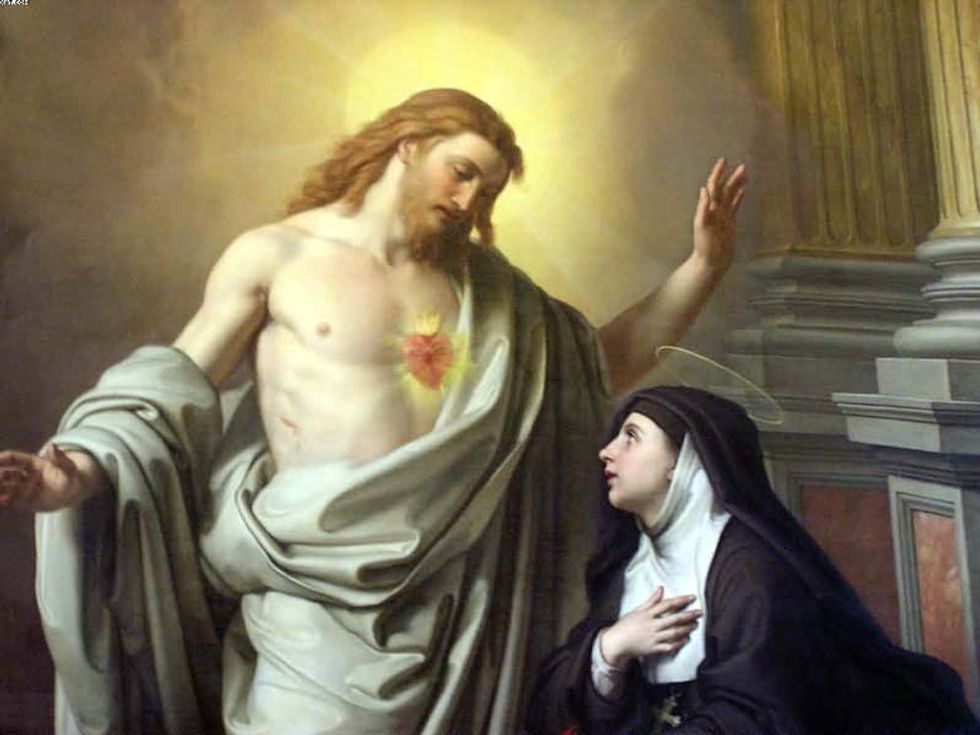 ---
The Sacred Heart of Jesus represents the love that our Lord Jesus Christ has for all of us. It represents how He gave his life for us for the forgiveness of our sins. Through his Sacred Heart, Jesus tells us to love one another just like He has loved us, and to learn to forgive and forget the same way God has forgiven us. Also, to live in harmony and peace and to be united in love with Jesus through his noble heart.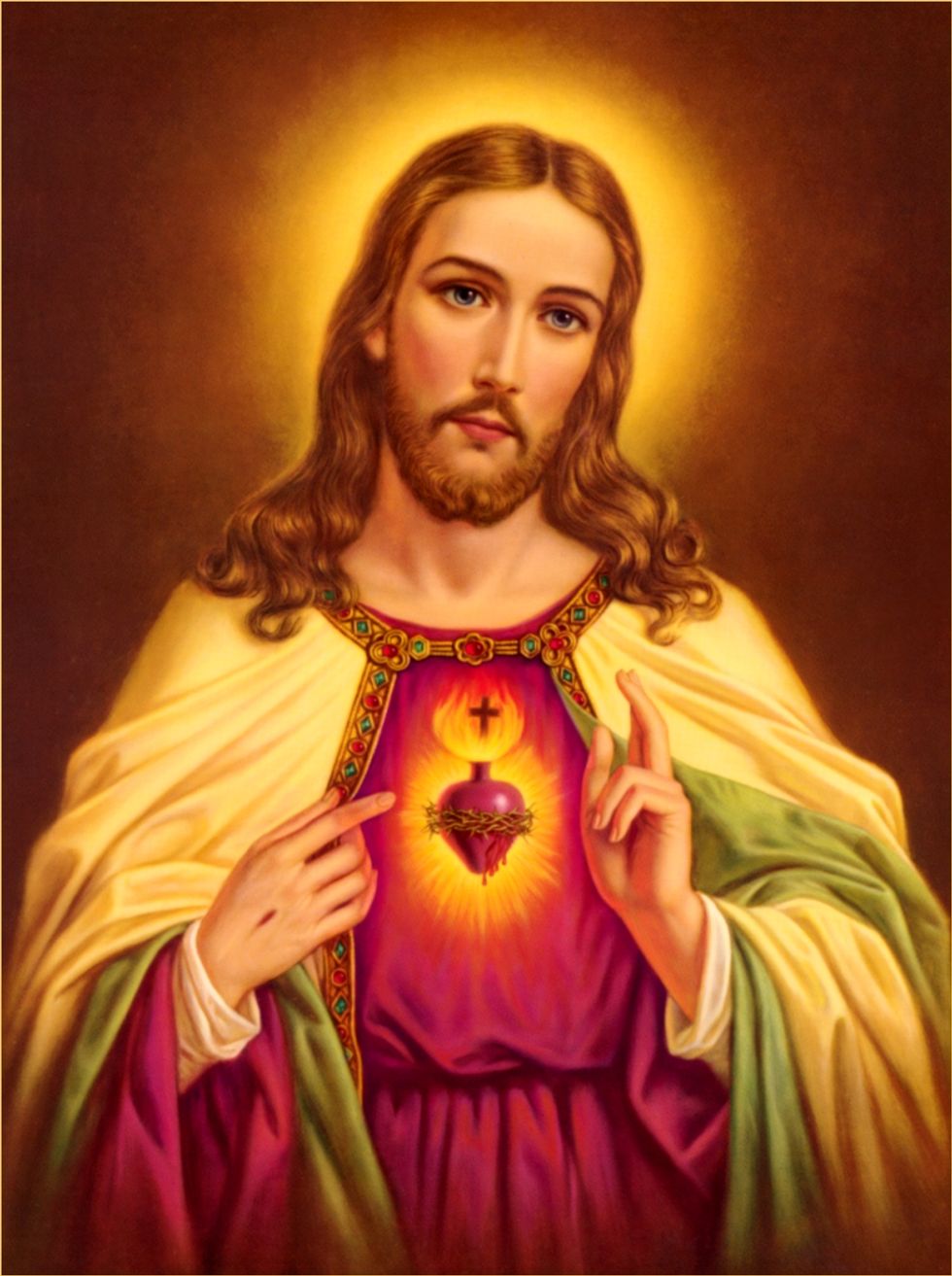 ---
---
History of the Sacred Heart

It first started with meditations made by pious Christians of the Five Wounds of Christ. These meditations focused on Jesus cavalry during his passion and crucifixion. In 1670, a French priest called Fr. Jean Eudes, celebrated the first Sacred Heart feast. Later in December 1673, Saint Margaret Mary started having visions of Jesus Christ. In one occasion, Jesus appeared to Saint Margaret and let her rest on his chest closest to where his Heart was. St. Margaret Mary experienced comfort while leaning on Jesus. During this, Jesus told St. Margaret Mary about how much He loved her and how she was chosen to spread the knowledge of His love to the world.
A year later in June 1674, Jesus re-appeared to St. Margaret and told her that He wanted to be honored under His Heart of Flesh and have a Holy Hour dedicated to the prayers of his Sacred Heart on every first Friday of the month. During the octave of Corpus Christi, in 1965 Jesus came to St. Margaret again (this is called by the Catholic church as the "great apparition"), where He asked for his Feast of the Sacred Heart to be celebrated every year on the first Friday after Corpus Christi. Ever since the Feast of the Sacred Heart is celebrated by Christians all throughout the world.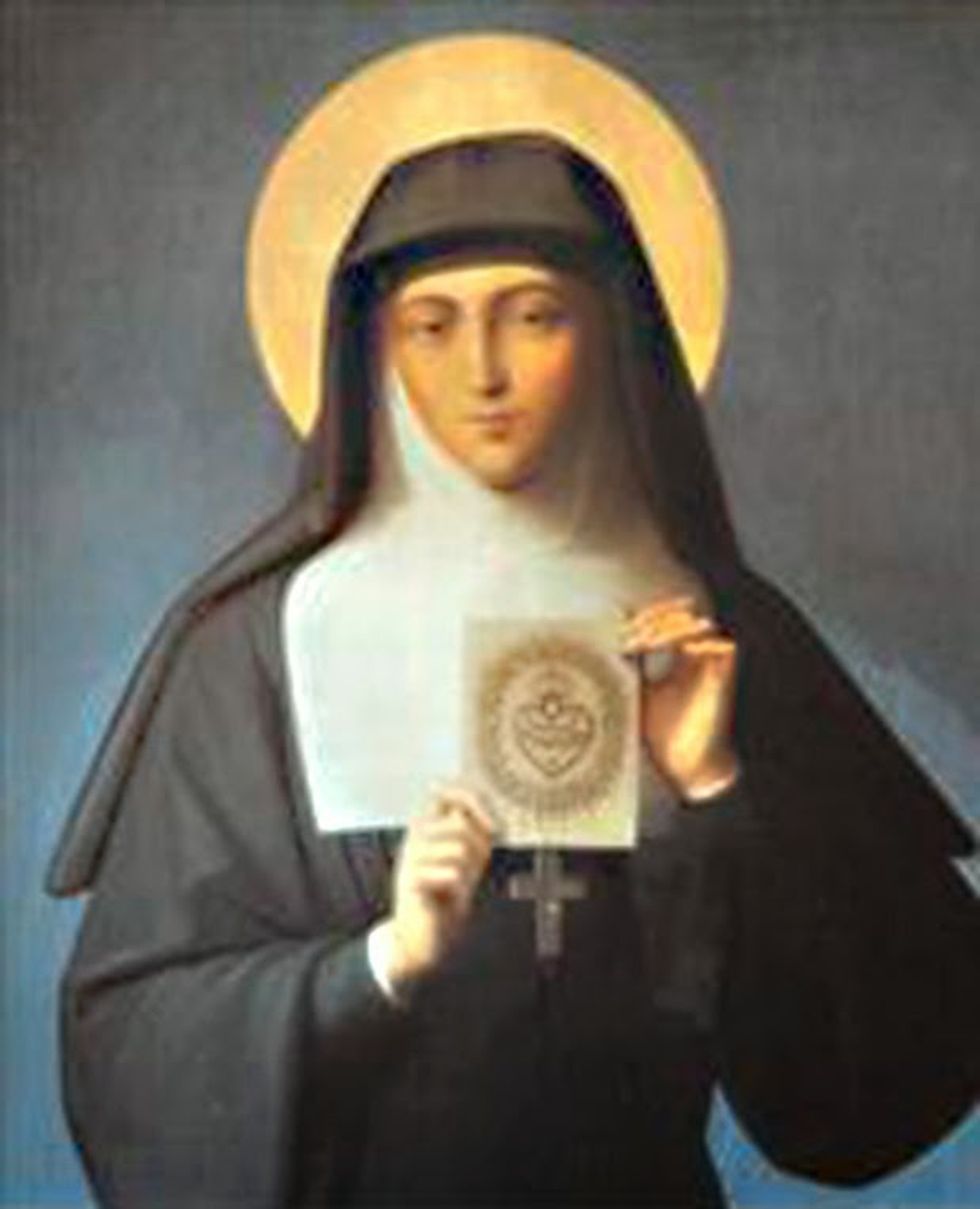 Prayer to the Sacred Heart of Jesus

This prayer is recited nine consecutive times followed by the Our Father, a Hail Mary, Glory to God, and an Act of Contrition. When this prayer is repeated nine times it turns into a novena prayer that should be recited during nine days. Depending on the need of a favor from Jesus, it can be prayed at one sitting and recited eighty-one times. It can also be prayed by using a Rosary during the daily Holy Hour. In a novena, a faithful devotee will petition to be helped and to obtain favors from God, if and only if it will provide wellness to the devotee and no harm to others. Here is how the prayer goes:
O most holy heart of Jesus, the fountain of every blessing, I adore you, I love you, and with lively sorrow for my sins I offer you this poor heart of mine. Make me humble, patient, pure and wholly obedient to your will. Grant, Good Jesus, that I may live in you and for you. Protect me in the midst of danger. Comfort me in my afflictions. Give me health of body, assistance in my temporal needs, your blessing on all that I do, and the grace of a holy death. Amen.

Other meditations dedicated to the Sacred Heart of Jesus can be found on YouTube and Catholic websites such as http://www.patheos.com/blogs/kathyschiffer/2015/06.
I truly encourage anyone to pray to the Sacred Heart of Jesus novena, rosaries and mediations. The Sacred Heart prayers represent the love of Jesus Christ. It is not a cult or pagan adoration to an organ. Rather a prayer of petition to Our Lord, to have a humble heart, to love others and to be forgiven. It brings peace and calm to the soul.
---