This week marked the beginning of fall and although fall trends for 2017 made their debut on the Runway months ago, we're just now seeing the new looks hit the racks in stores all over the world. Because we were still suiting the gingham top, flared denim, and the culotte jumpsuits when the models rocked the new looks on the Runway, we've had a little time to adjust to the changes and decide if this is really the statement direction we want to take. Now that we've finally gotten past that hump of 90 degree weather in late September, autumn is here to stay and we can finally focus on the new trends that'll call our closets home.
Metallic is back. We see it every year, but only ever springing its way around the corner come New Years. But this fall, you'll be able to see this shiny statement look all over. These futuristic metallics have found their place on mock neck sweaters, gilded trousers, coats, boots, and even gowns featured on Red Carpets. I guess it's a way to say Runway meet Street Style, Street Style meet Runway. I think you two will get along.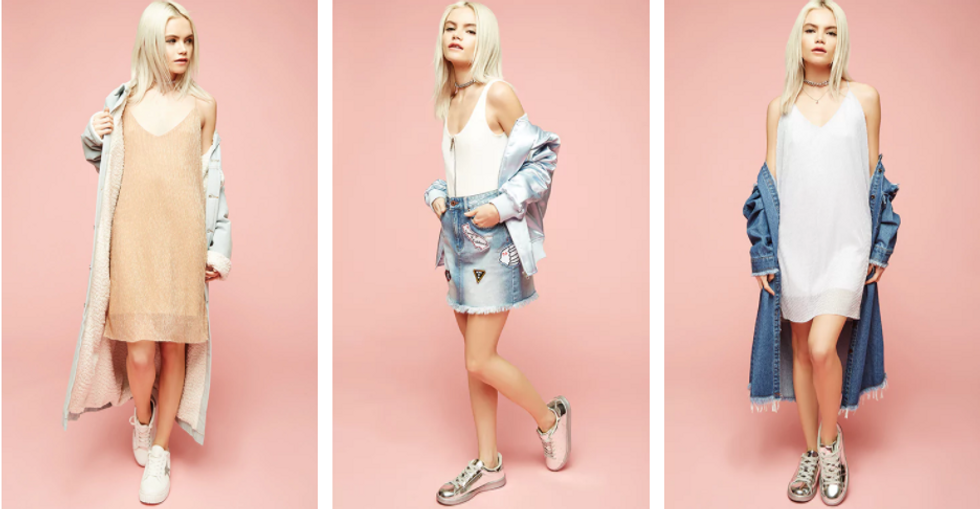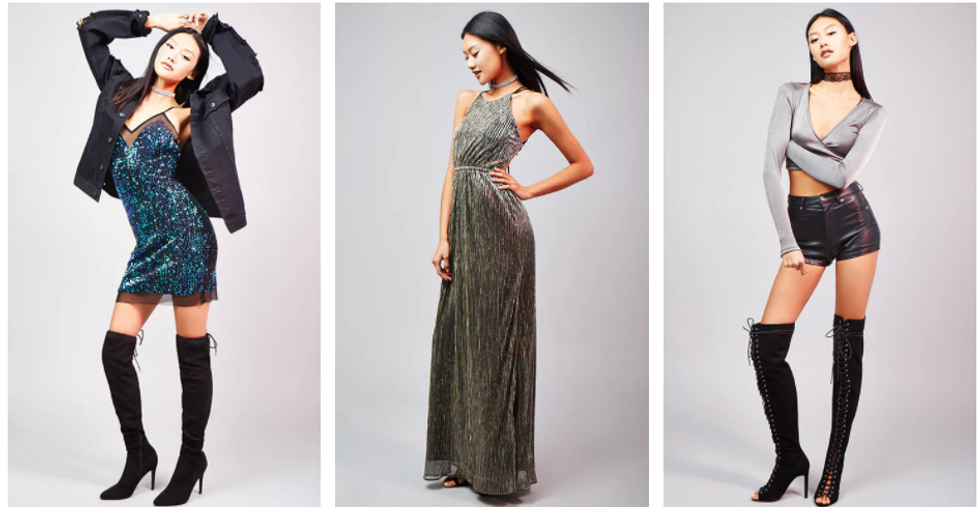 To dress up your wardrobe with a little flash, check out some cheap chic metallic looks, like the ones above, here: Forever 21.
Red is in. A pop of color full of power seen throughout Runway shows is destined to find its way into closets all around the world. Red usually is seen as a winter meets spring color with Christmas butting the end of the year and dull pastels taking over come March, but Vogue has made it clear for the statement color this year with their theme "Red And Ready." It seems as though fall will be the one to break out the deep hue this year. You'll get 'em next year, winter.


To get your hands on this newest look and to find which tone you like best, check out Urban Outfitter's latest
lookbook.



Corduroy rose up from the dead. Forget being embarrassed about breaking out your corduroy slacks from years ago because it's finally a look once again. Find this vintage-inspired fabric on pants, skirts, dresses, overalls, jackets and more. Take a seat '80s, the '70s are recurring.


To shop the look for a reasonable price, check out Forever 21's corduroy line.

Chunky knits are back, as always. It's no surprise this cozy look made its way onto the Runway again this year. It's a common occurrence but this season they're back in all shapes and sizes. You'll mostly find this bulky material on sweaters or cardigans, but it's not too hard to catch it on mittens and beanie caps, too. It's sweater weather at its finest.



To indulge yourself into this warm cozy look, check out Nordstrom's latest line.
Fringe to make you whirl and twirl. Though it's seen on many different styles throughout the years and is a look that dominates festival season, fringe is taking a new turn this fall. Whether it's feathery, suede, cotton, denim, or satin fringe, you're bound to see this fad rock the streets. After all, it seems as though designers have got Woodstock on their minds.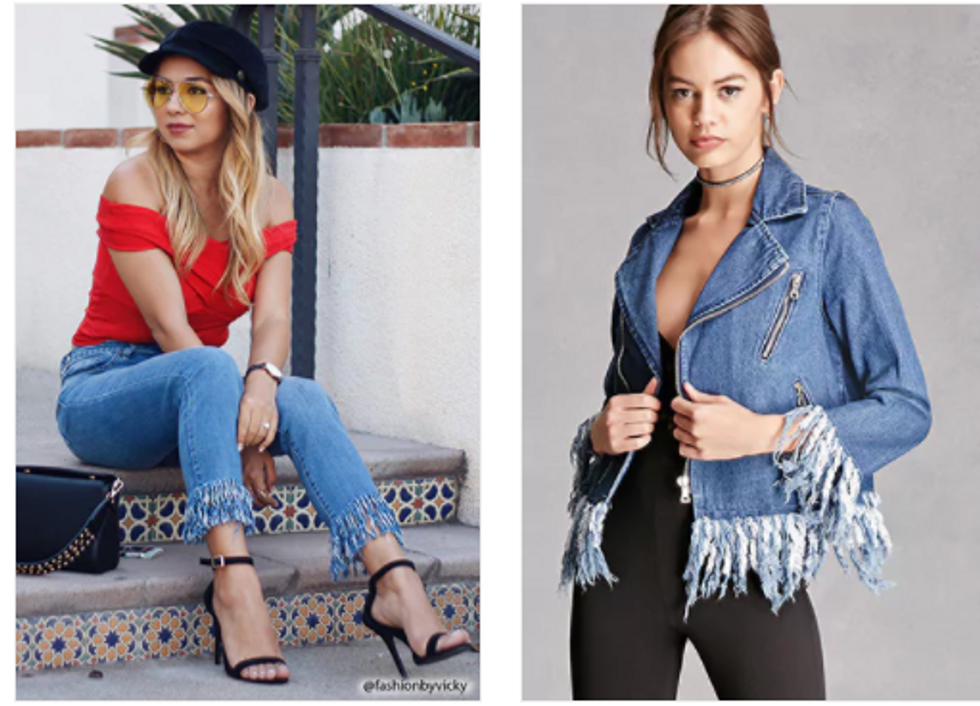 Jump on this trend before it's too late. See it here: Forever 21
Now that we've gone over a few of the latest fall trends, which one will you mix into your blend?
There's more to fall fashion than just what's noted above. To take a look at even more styles from the latest Runway series, visit Vogue at: Fall 2017/Winter 2018 Trends and the Top 12 Trends of Fall 2017.