Percy Jackson. Annabeth Chase. Grover Underwood.
If you're like me, these people weren't just characters in a novel; they were friends that we grew up with and whose adventures always encouraged us to see the hero in ourselves. And for their magical world of monsters and Camp Half-Blood, there's one person to thank— and that's Rick Riordan, who can get it any day of the week.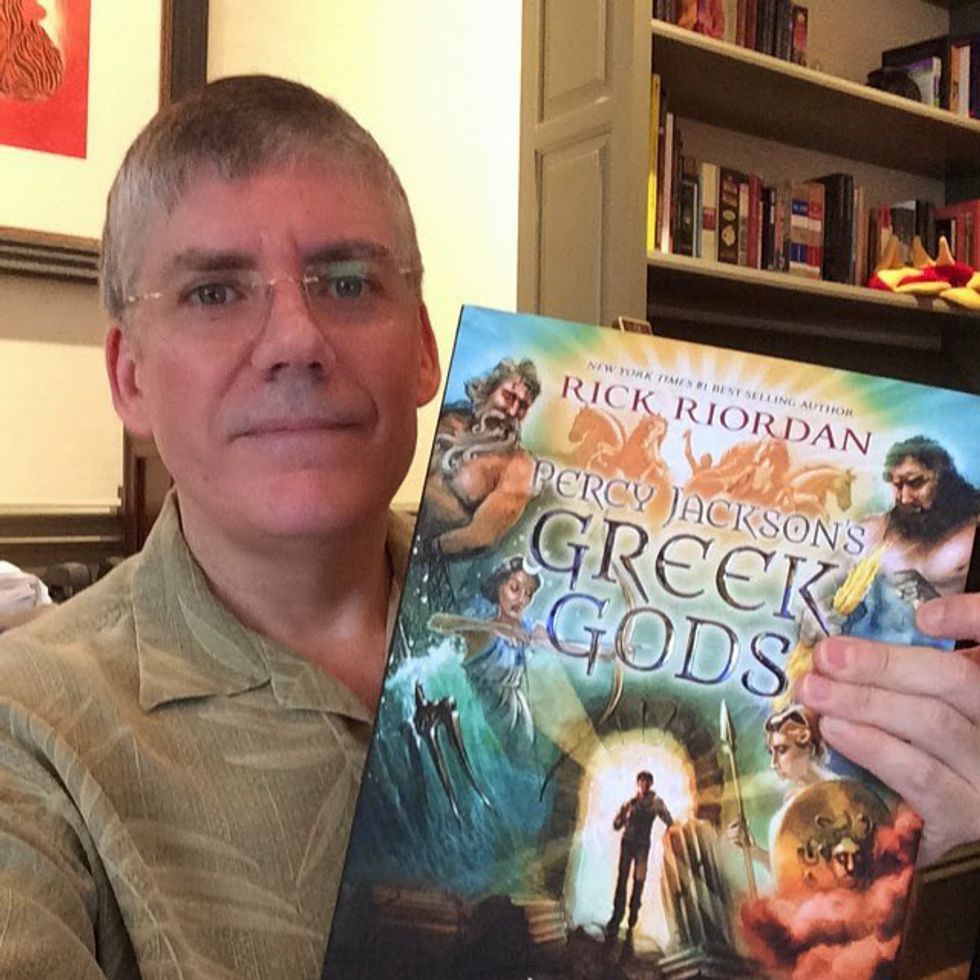 Rick Riordan isn't just a writer, he also cultivates an intimate Twitter relationship with his fans, who call him "Uncle Rick." Except for me. I call him "Daddy."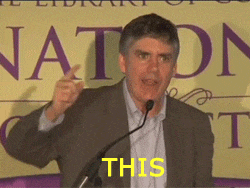 And do you see? He agrees.
Riordan's books are noteworthy for their inspiring messages of standing up to bullies, believing in yourself, not stigmatizing disabilities, and appreciating a diverse group of peers. Riordan's personal appearance and fashion choices also denote him as the point at which my fantasies of George Clooney, an east-coat poetry professor, millionaire sugar daddy, and my best friend's dad converge.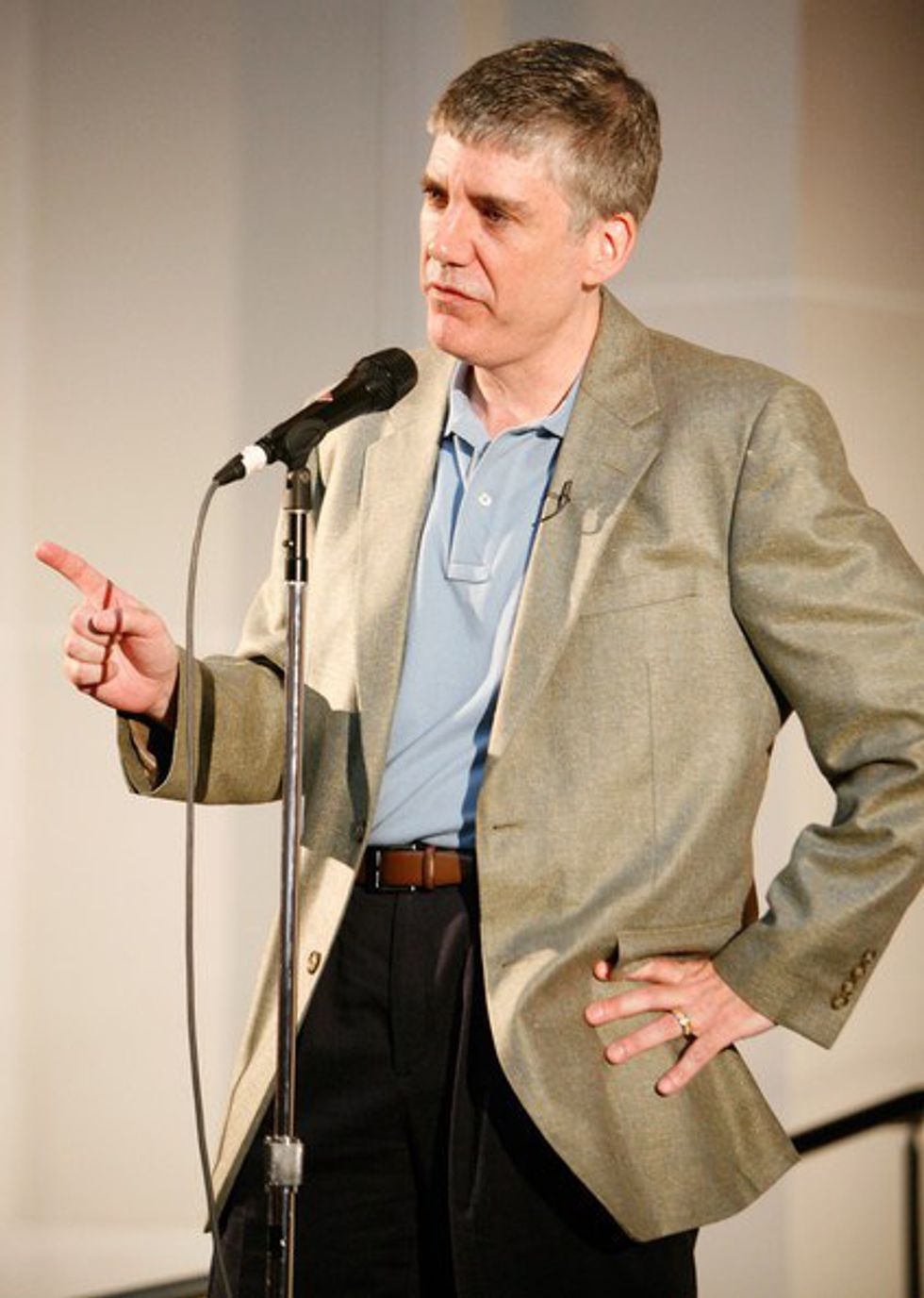 I have not read the Kane Chronicles.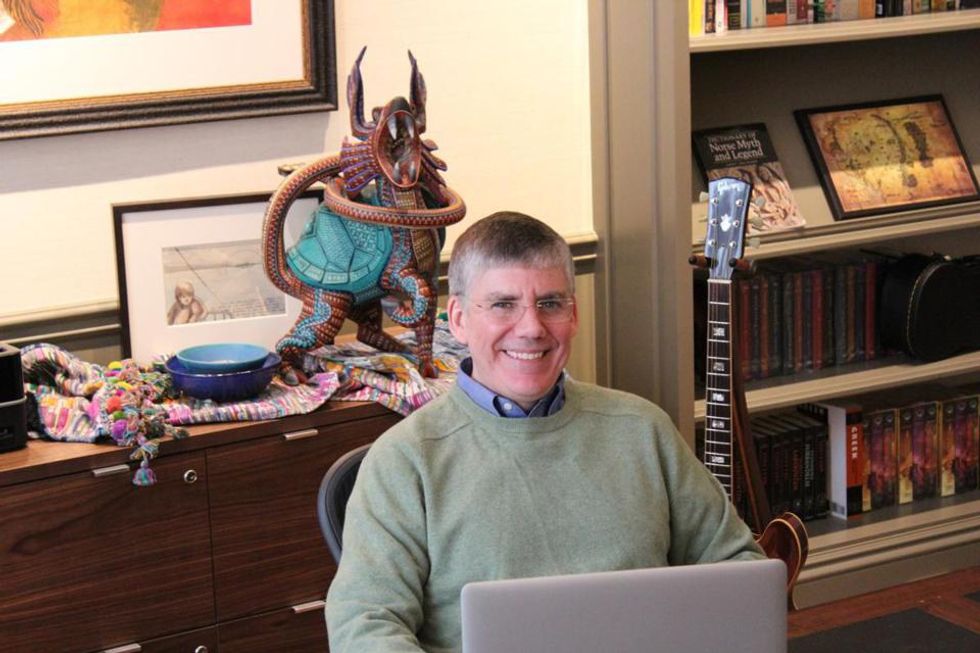 Rick Riordan has spoken to countless schools and libraries across the country. And like many authors, he makes a point to support local independence bookstores, both because it's important to stand up to an increasingly monolithic an Internet-based book industry, and also because small bookstores are a good place for him to gently walk behind me, touch my fingers as I inspect a book, and whisper "Let's break the dam bed" in my ear.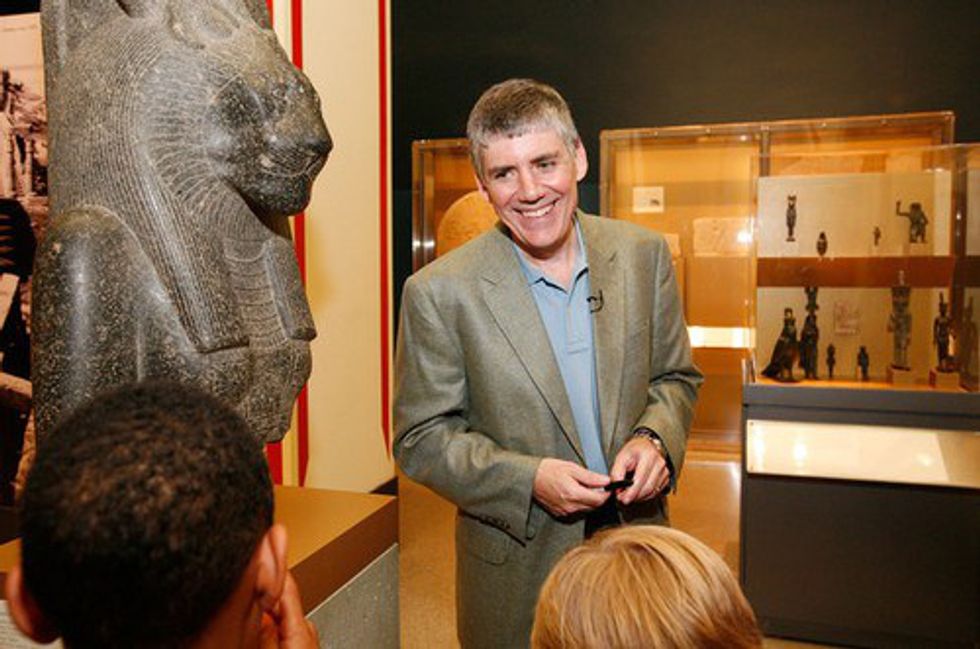 In conclusion, Rick Riordan is a total sweetie and should be everyone's hero!
P.S. Scroll down for a surprise!
JAMES PATTERSON AND MITCH MCCONNELL ARE THE SAME PERSON