In what turned out to be the biggest hip-hop L since the Drake-Meek beef last year, whilst performing with Lil Kim, Rich Homie Quan forgot the lyrics to Biggie's "Get Money." Now, being black and all, there are certain things you simply cannot be caught not knowing. For example: you need to know who Felicia is, you need to know to call on Tyrone, you need to know that it's damn near impossible to hear the "Ignition" remix come on and not sing along word for word (despite how you may personally feel about R. Kelly), and you need to know the lyrics to "Get Money" especially if you are to be performing it in front of millions at the newly returned VH1 Hip-Hop Honors.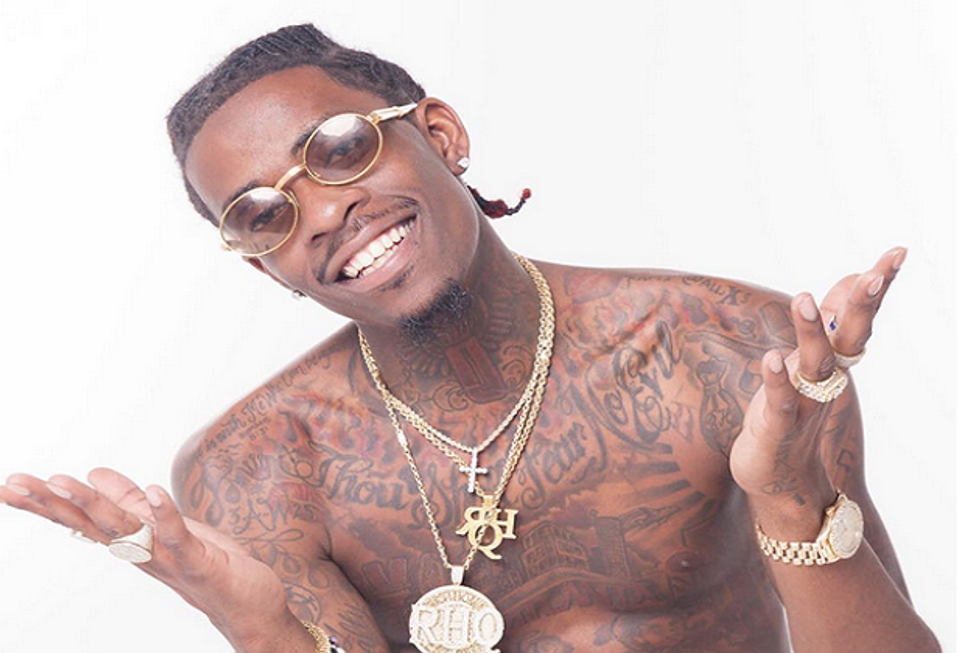 Since Rich Homie's blunder, many think pieces have been concocted, namely ones noting the disconnect of this generation's knowledge of hip-hop, and the extremely annoying one of 'revoking someone's blackness' that pops up every time someone does something remotely 'not negro enough.'
Now, I'm one all for effort and would commend anyone for trying something despite the outcome, but a tribute is something you need to not only put effort into, but also perfect. I get it; Quan is from Atlanta. He himself stated "I'm From Atlanta, I Know Outkast & TI, Not Biggie." Understandable and it makes sense. Being from Miami, I can also attest to the fact that in my upbringing, a lot of west-coast rappers weren't as stressed as east-coast rappers for the most part. Snoop and The Game were quite prominent though, but not as popular as Outkast and TI. However, Quan admitted that the only Biggie song he knew was 'Juicy.' Not only that, but he also incorrectly guessed that Missy Elliot lyrics were Lil Kim lyrics a bit too quickly and confidently.
Why he agreed to collab with Kim to pay homage to Biggie knowing he lacked the genuine drive to do so, I don't know. Why he didn't at least become a RapGenius warrior for the few days leading up to the Honors, I also don't know. What I do know is that Rich Homie has since apologized, Lil Kim has forgiven him, and that trying to take away someone's 'blackness' is still corny as ever.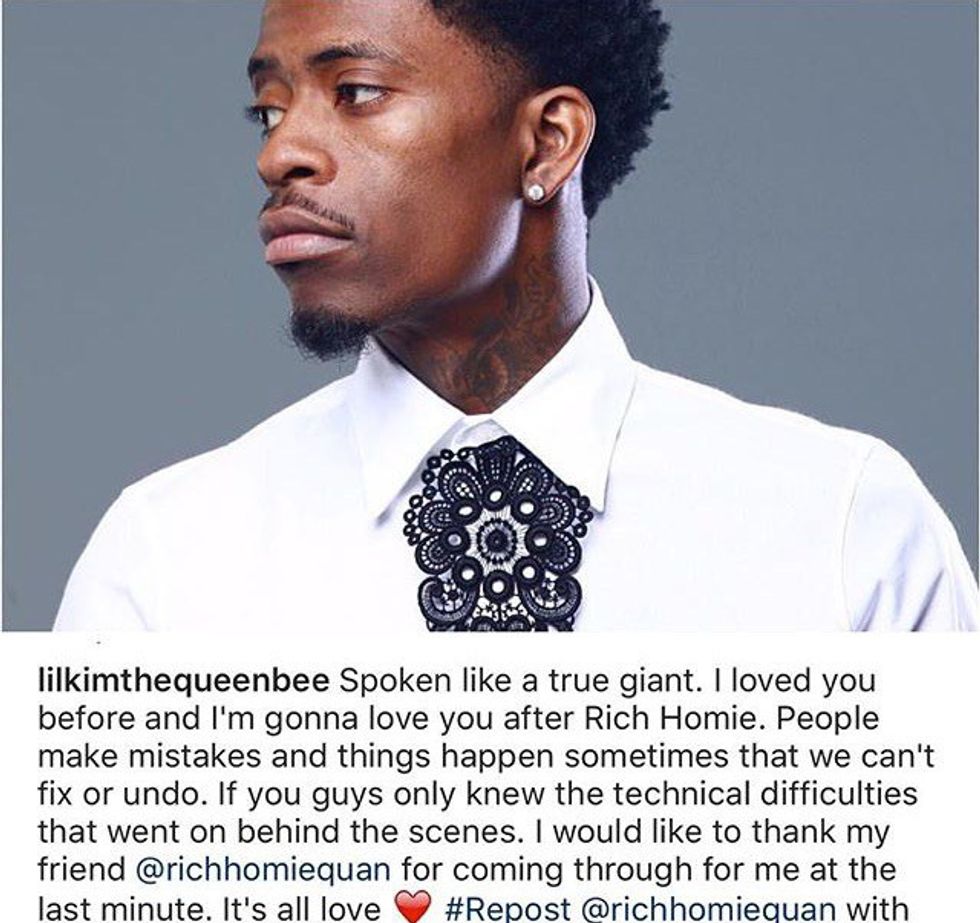 On the bright side, Meek can finally breathe again! His Puma collab dubbed as the "Dreamchasers" hit select retailers yesterday and are set to be available at more by July 22.
At least someone is getting money around here.