The Lumineers have been around for awhile, and have gained a decent amount of popularity with their song "Ho Hey." This song hit the music industry at its most desperate hour, ushering in a new era of folk rock popularity that will be celebrated for generations to come. For me, "Ho Hey" introduced an entire world of music I had never considered before. I had been getting by listening to the popular radio, consuming Katy Perry and the artist formerly known as Snoop Lion. However, this song thrust me unexpectedly into a new adventure, and I was swept away by possibilities.
I had always considered myself a lover of music, a connoisseur if you will. From classics like "Firework" by Katy Perry to bands so new none of my friends had heard of them, like Green Day, I listened to them all when they came on the radio. But I'd never considered bands that use acoustic guitars, primarily. I'd never even seen an acoustic guitar except at Youth Group. "Ho Hey" changed my life, so I decided to do something I'd never done before. I heard that the Lumineers were coming out with a new album, and I decided to listen to the whole thing before any of it was on the radio. The underground scene of Spotify was a terrifying place for me. In the suggestions list on the side, my beloved artists like Justin Bieber and Kidz Bop were juxtaposed by obscure, hipster bands like Of Monsters and Men, The Civil Wars, and Foy Vance. I kept my eyes firmly fixed on the middle of the page to avoid straying into the kind of music that will make the government run a background check on you. I clicked on the Lumineers newest album, titled Cleopatra. Right away, the cover struck me as spectacular. They'd managed to find a real photo of Queen Cleopatra of Egypt from way back when cameras were black and white!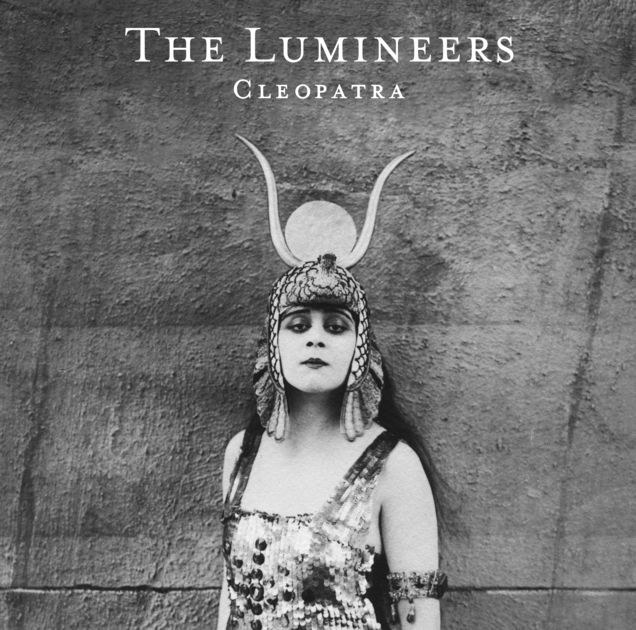 When I started listening to the album, I was immediately shocked. This album was such a change from the Lumineers typical style! There was no acoustic guitar at all in the first song, "Sleep on the Floor." But I could tell it was still the Lumineers because they did keep the classic Lumineers vocals of shout-singing in a slightly country twang. I was also a bit shocked by the morals inherent in this first song. It appeared that the Lumineers were encouraging youths to run away from home and take up a life of rampant lovemaking while joining a traveling band of gypsies. The second song, "Ophelia," was a little less shocking to me. It seemed rather familiar, and I wonder if I may have heard it on the radio before. While there was little acoustic guitar, there was clearly a piano . If nothing else, I know what a piano is. This song was the closest one I could find to "Ho Hey", but I still feel that it fell a little short.
As a whole, this album was subpar. At least on the radio, I know when one song ends and another begins because the DJs talk in between them. With this album, I sometimes couldn't even tell where one song ends and another begins. One of the songs, at the very end, was called "Patience," and didn't even have any words in it. Maybe that's why we're supposed to be patient? There were a handful of songs named after girls, like "Cleopatra," "Angela," and "Ophelia." I guess this shows that the Lumineers like girls? All in all, this album just left me confused. I don't understand why all these songs are together. I guess they were okay. I just think "Ho Hey" was where the Lumineers peaked.