Another company takes a stab at the "healthy" ice cream game to revolutionize your favorite Italian dessert: gelato. Revelé Whipped Gelato is a company based out of southern California striving to offer low-calorie gelato "without the guilt." Similar to their rivals, Revelé proudly promotes their calorie, fat and sugar counts on the front of their inviting and artistically-chic pints. Their gelato is gluten-free and lactose-free to please the most specific of diets, and it cuts out any artificial flavors or sweeteners. Grab your spoon – it's time to dig into Revelé's whipped creation.

Looking at the label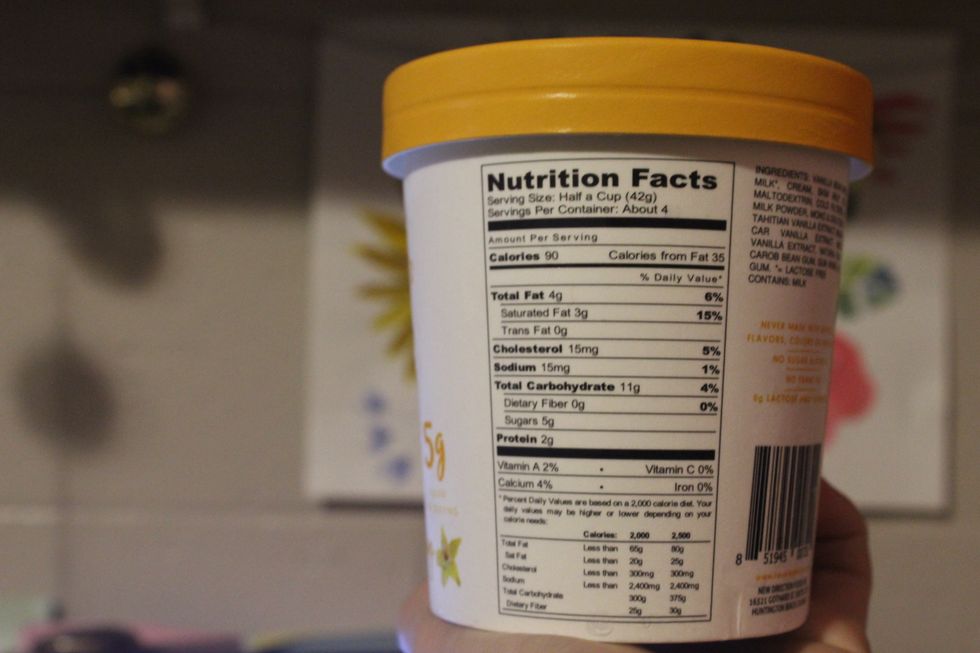 In an era of health consciousness, ingredients are important, especially for young, eco-friendly millennials with access to information about everything health-related on the Internet. Revelé's gelato currently comes in six different flavors, and all, minus Seasonal Strawberries and White Chocolate Raspberry, contain 90 calories per serving. Each serving typically includes four grams of fat and five or six grams of sugar.
With only a few grams of sugar, how does it taste so sweet? Revelé attributes the gelato's sweetness to real sugar and the whipped process. In perspective, another gelato company, Talenti, includes 29 grams of sugar in a single pint of Belgian Chocolate gelato. Talenti's version also carries a larger calorie weight with 220 calories per half-cup, while Revelé's Belgian Chocolate gelato is a mere 90. Both use similar ingredients, like regular sugar, milk and cream, but Talenti's includes eggs, which is not typically used in gelato.
Stray differences seem to actually make an impact on the overall "healthiness" of Revelé's gelato (if "healthiness" is based off calorie counts and low-everything). They use basic food-binders, like gum arabic and guar gum, that thicken the product and add a bit more fiber to the gelato. Revelé lives by the "whipped" method, which seems to fuel health-conscious consumers.
Gelato vs. ice cream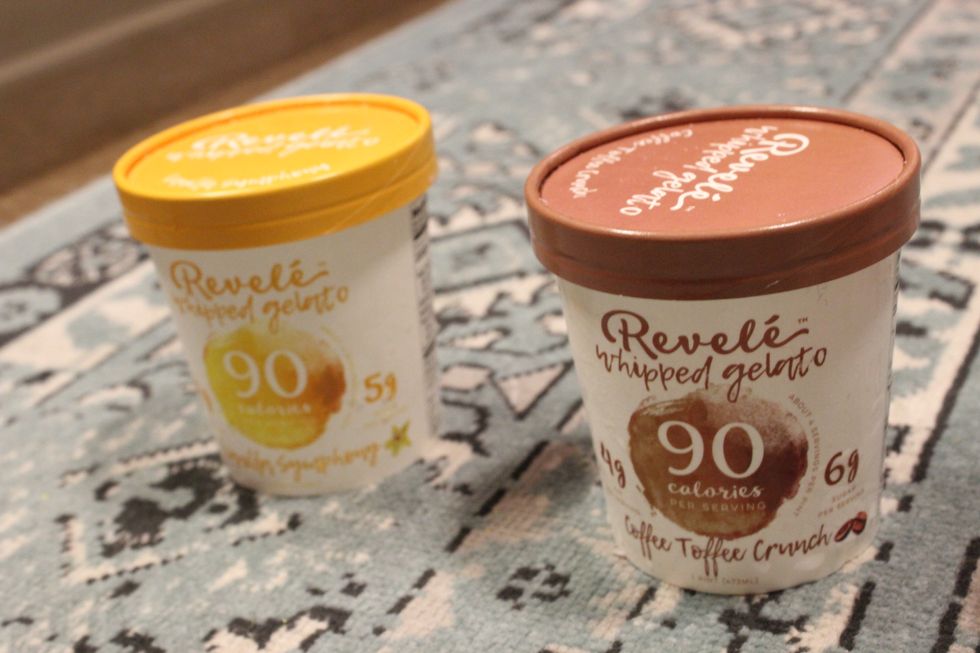 Compared to ice cream, gelato includes less fat because it uses milk rather than cream. Gelato is typically churned at a lower speed to add less air, but Revelé chooses to whip the gelato and add air. Confusing? Revelé's gelato is still gelato, but with the light and airy benefits of being whipped. The pint is lightweight, and the gelato is smooth and creamy. Despite its whipped consistency, the gelato is extremely filling (w/out a heavy-feeling stomach later!).
A very similar brand, Halo Top, is the #1 Most Popular Pint of Ice Cream in America. Halo Top pints include the calorie count in large print, which is extremely similar to Revelé's packaging. The difference? Halo Top's calorie counts are by the pint, and Revelé's are by the serving size.
Numbers go a long way – this subtle difference can lead consumers to eat the entire pint, despite the recommended serving size of a half-cup for both products. Halo Top encourages the consumer to eat the entire pint of ice cream, while Revelé suggests the basic serving size. Sorry, Halo Top. Over-indulgence can lead to weight gain, which throws the "healthy" idea of ice cream out the window.
Bottom line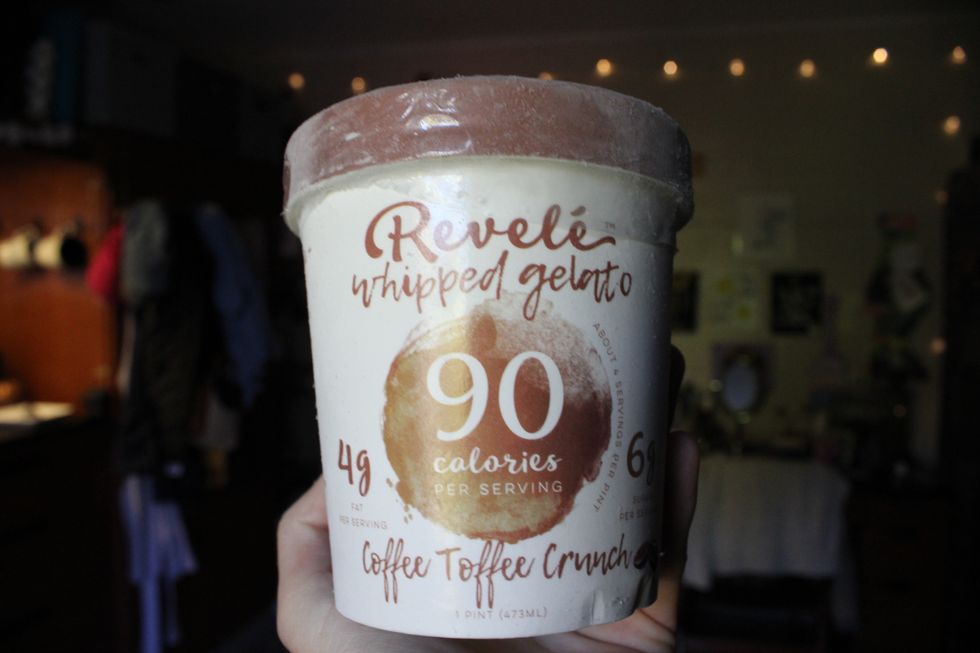 Revelé's gelato fits the dietary needs of many individuals (minus vegans) and offers an "aesthetic" substitute to traditional gelato. After surveying around 15 ice cream-lovers, the favorite flavor was Coffee Toffee Crunch, and all appreciated the brand's eye-catching packaging and whipped consistency.
Despite its generally positive feedback, the ice-cream lovers preferred some flavors over others. For example, Seasonal Strawberry and Vanilla Symphony fell below the mark on strong flavor and taste. Some flavors were more understated than others, which could make or break a consumer's repurchase of the product.
Revelé's gelato tasted unique and "fit the aesthetic" of many ice cream lovers style. A chic rendition of classic gelato, Revelé changes the health-game with an eye-catching dessert bound to jump from market aisles into consumer's freezers (and mouths).
If you live outside of sunny California, you'll have to purchase the product online until it reaches more stores in the future. The revolution of "healthy" dessert is here, and Revelé is ready for it.
(Hey @ReveléGelato, maybe a vegan option soon?)