I'm very appreciative of food. In my opinion, the sense of taste is by far the most underrated of the five senses. There's nothing like a good meal that'll fulfill everything your taste buds have ever wanted. However, common fast food places, like McDonald's and Subway, will often time get boring and they're so common that you can find them anywhere. My favorite places to eat are the ones that are peculiar and specific to a certain area. So, if you're ever in Lexington, Kentucky, check out these four places that'll serve you some deliciousness that no other place will.
The Local Taco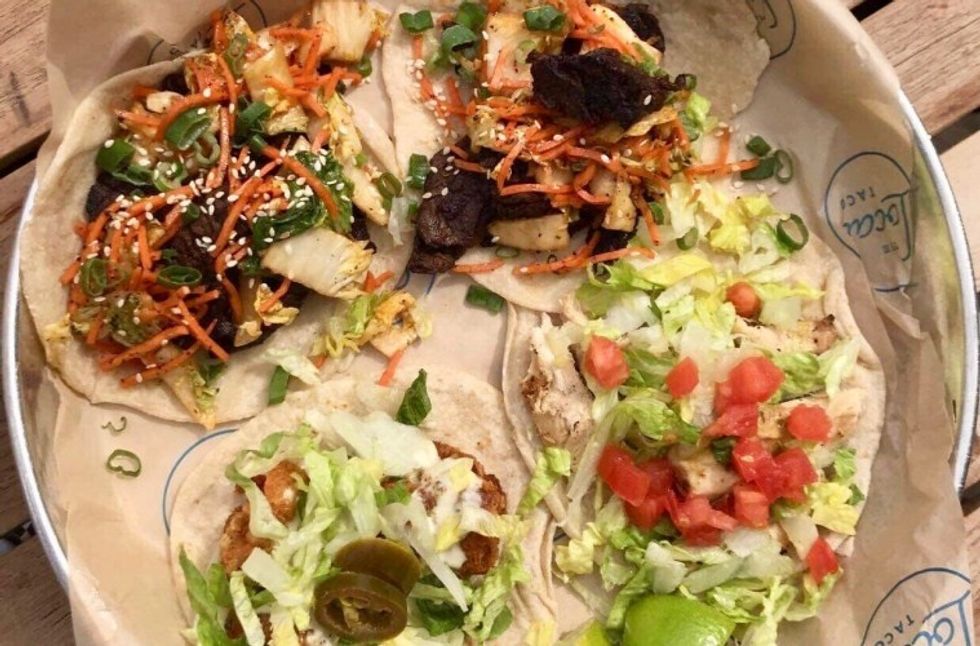 The Local Taco is a very popular restaurant among UK students. It is located right next to campus on South Limestone. The Local Taco is where "the simple pleasures of Tex-Mex meet the traditions of Southern cuisine." I've been eating at this place since high school, and it never ceases to fail me.
They offer a killer deal where you get four tacos for $12 — it may not seem like a lot, but the tacos will get the job done. My go-to four tacos consist of the Southern Fried, Fish, Korean Barbecue, and the Tequila Lime Chicken. If you're not a big taco person, I'd recommend the Buffalo Chicken Quesadilla. Wow, writing this is making my mouth water.
Han Woo Ri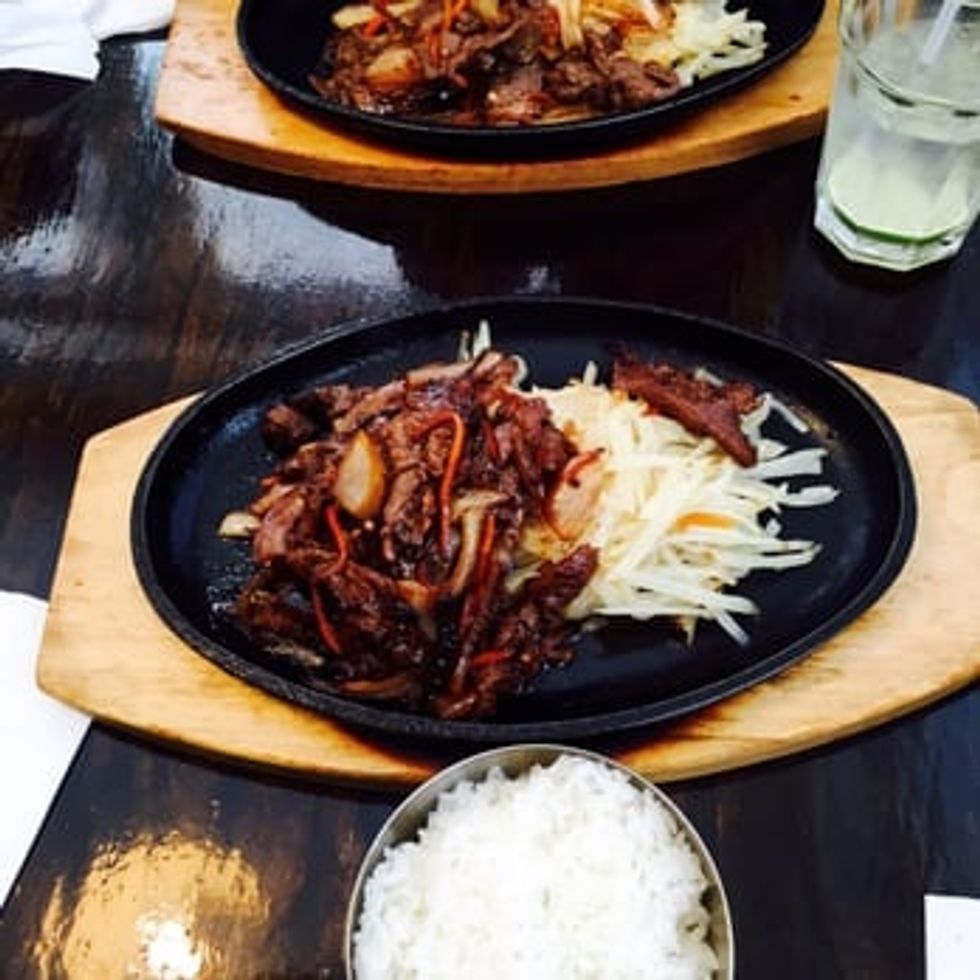 Han Woo Ri is Korean for "we are all united as one." If you haven't had Korean food before, I highly recommend it. After taking a few of my friends here for their first time, they constantly drag me back because it's so appetizing. My go-to order here is the spicy bulgogi. This consists of seasoned pork, rice, sliced potatoes, carrots, and onions. When they bring it out to you, all the food is still sizzling on the plate. It really adds a cool effect to it. Not only that, but each entree is accompanied by kimchi, a spiced vegetable, and miso soup. This is located about four shops down from Local Taco, so if you have the stomach capacity, try them both!
Bourbon & Toulouse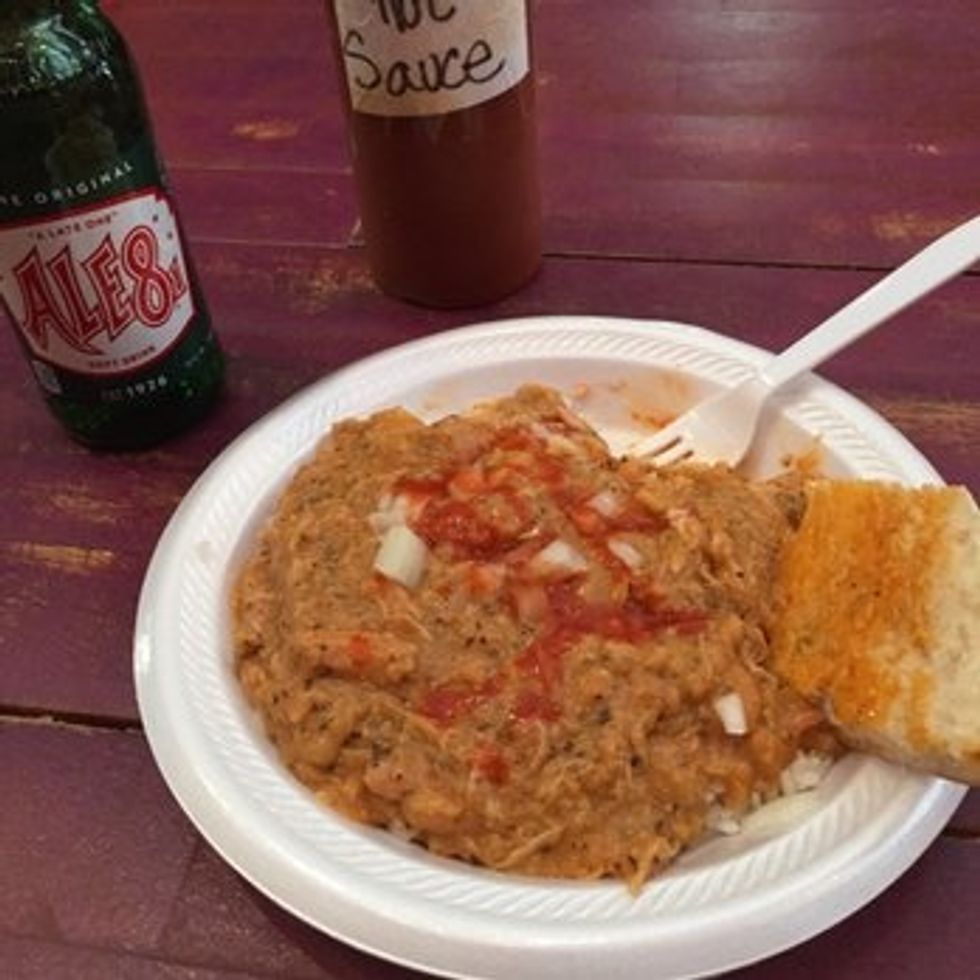 Nobody calls this place by its actual name, we all shorten it to B&T. B&T is located on Euclid Avenue and is the definition of a hole-in-the-wall restaurant. It is a beautiful blend of Cajun and Creole food, and they usually will have your food ready within five minutes. My go-to order here is the chicken etouffee, which is shown in the image above. This place is cheap and they let you mix and match different types of orders like jambalaya, shrimp etouffee, gumbo, and much more. Not only do they serve exquisite food, but they also have a jar of change that they offer to customers to pay their parking meters!
Dad's Favorites Deli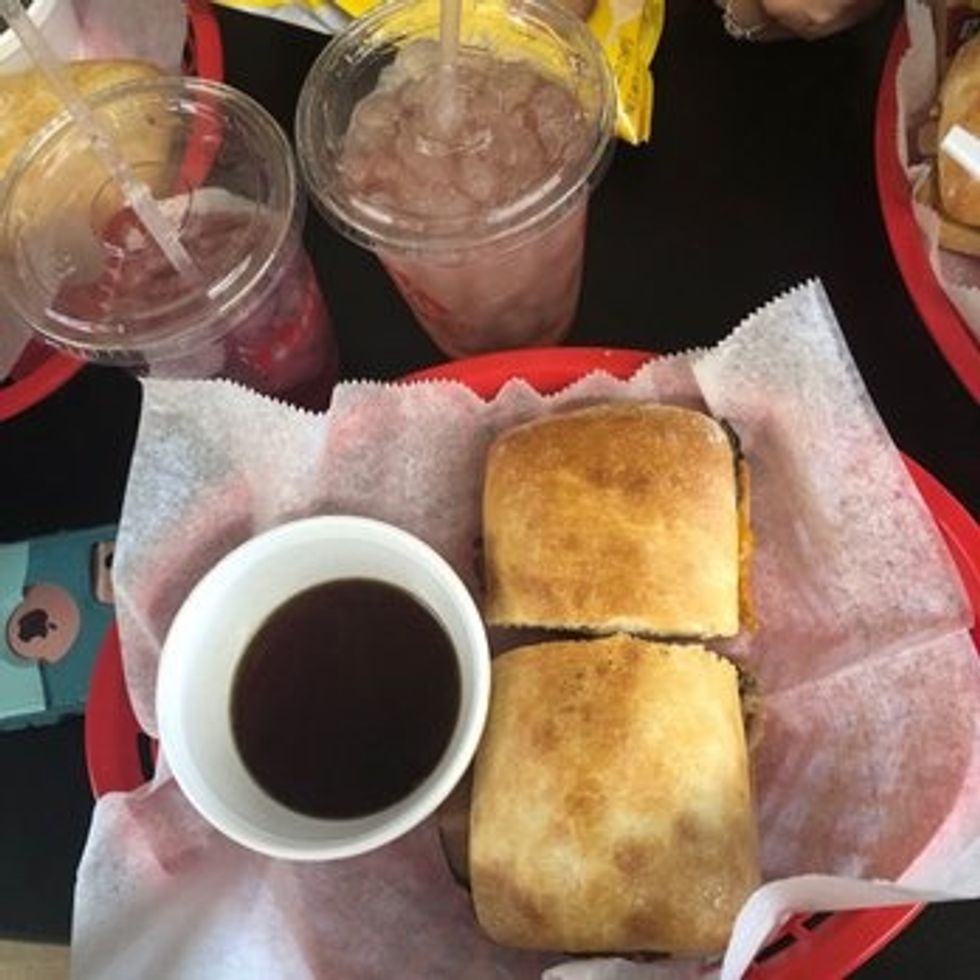 Finally, this is my personal favorite. Dad's Favorites Deli has started to become an addiction for me. The crazy thing is, I've only tried one thing on the menu. I've never had a reason to switch up my order because it's that good. My go-to here is the chipotle cheddar roast beef with a side of beer cheese mac & cheese with extra bacon. One inconvenience I have with this restaurant is that it's only open on weekdays from 11-3. Why? Because they get so much business. Dad's has one location downtown and another off of Lane Allen Road. It originated in Kentucky and a lot of times you'll see the "Dad," who's on the face of the logo, at the restaurant. I cannot express how savory the sandwiches are here and I hope to see the day where I try something else on the menu.