Let me talk about something that is a very relevant topic at the moment: Taylor Swift. Her new album Reputation came out last week and instantly broke the 2017 record for reaching the highest amount of albums sold in the shortest amount of time (700,000 copies in the first day). Ever since her transition from innocent country to this new mysterious pop, her reputation (pun intended) is very controversial. I am here to explain why even though "the old Taylor Swift is dead," Taylor Swift still needs to be recognized for her extreme generosity and kindness towards her fans.
Taylor Swift is known for stalking her fans (dubbed tay-lurking) on social media and leaving comments, liking photos, and retweeting. People are constantly freaking out over the fact that she will take time to respond to them or randomly keep up with her fans.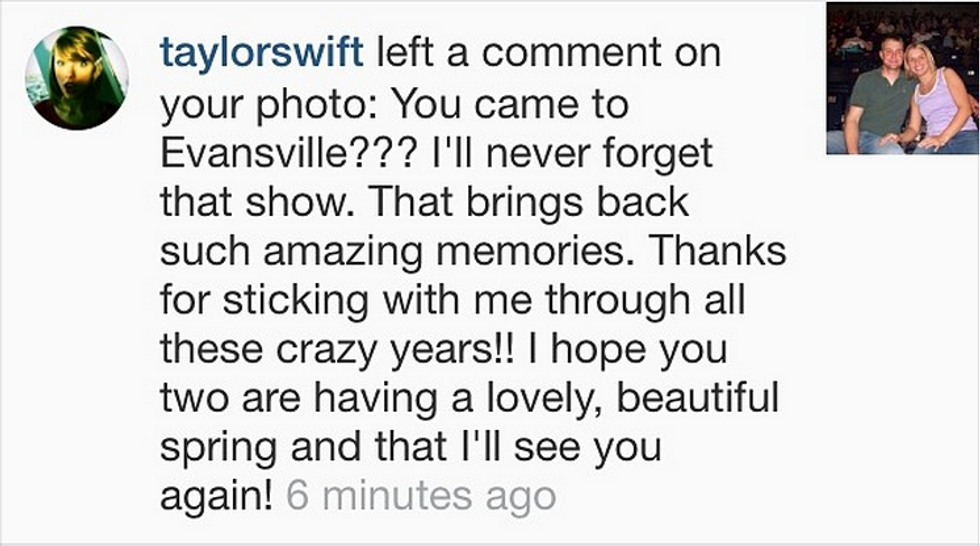 Once in awhile, Taylor Swift will receive fan mail or find someone special and go above and beyond the expectations. She has shown up to the weddings she has been invited to, she will send personalized Christmas gifts to her most dedicated fans, will show up to a fan's door for a dance party, or do anything to brighten a fan's day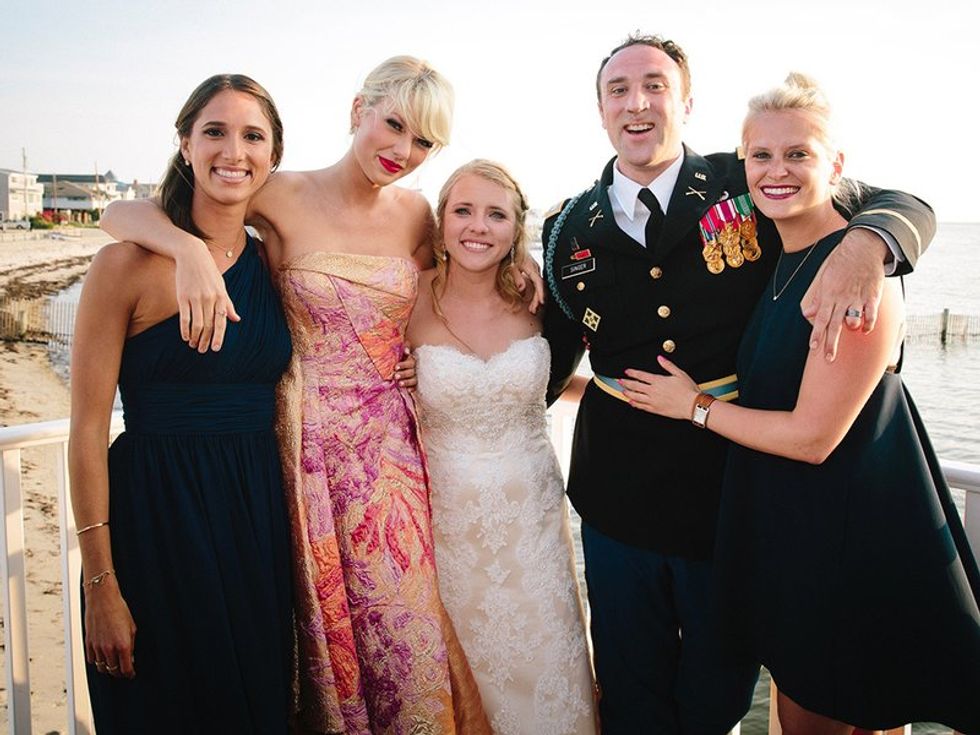 On tour, she is known for creating the best experience for fans by personally picking out or recruiting her mom and staff to find enthusiastic fans in the audience. Those people get passes to meet Taylor backstage after the show! These secret meetings that have been named after her or her album,T-Parties, Club Red, and Loft '89, and they are more than a quick photo. The lucky fans get special merchandise, a look backstage, and free food. Then the moment of truth...they get to talk to Taylor, meet her, hug her, take a picture with her and of course get her autograph!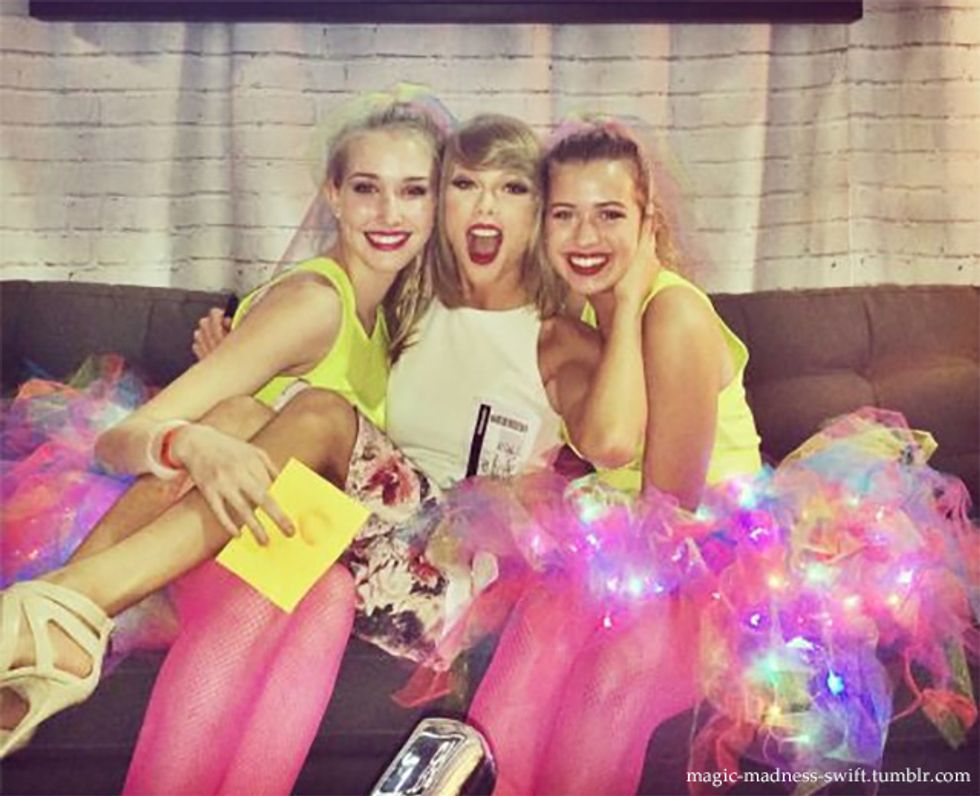 For the past two albums, she has also found her most dedicated fans and invited them to her Secret Sessions. Fans are brought to one of her apartments or houses to hang out with her, get a tour of her house, meet her cats, eat her famous cookies, and best of all...listen to a live private concert of her new album before anyone else! What celebrities invite fans to their HOMES???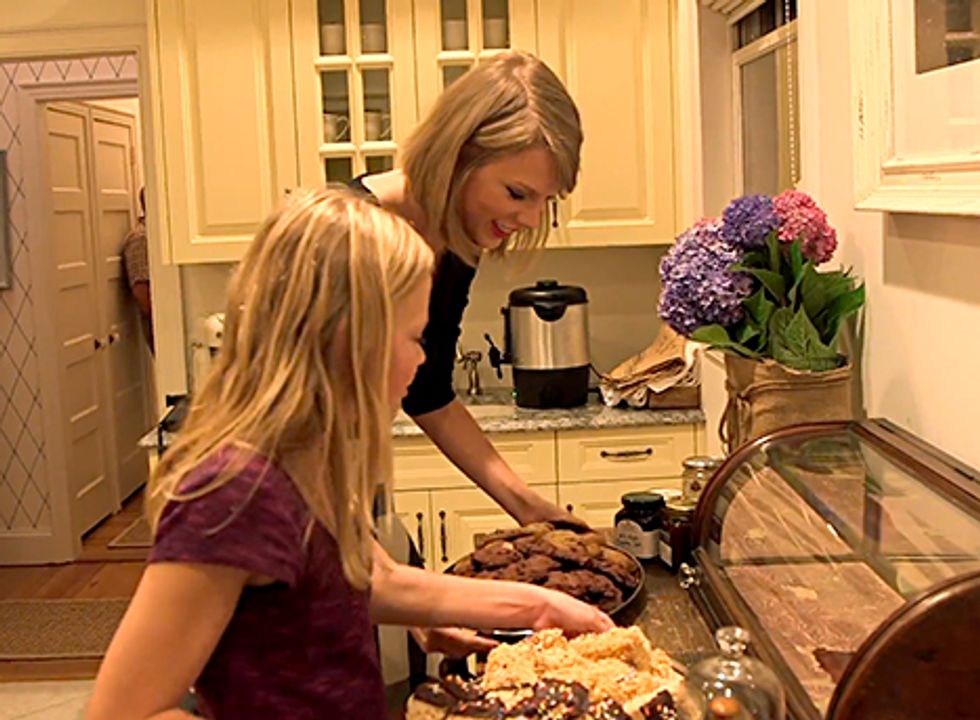 And of course, like most celebrities, Taylor Swift is known for doing good around the world with her charitable donations and visiting organizations like children's hospitals to give back to the community, which she should be doing, considering the fact that she has made an extreme revenue from her music and brand.
Believe me, I am not oblivious to the unnecessary Twitter drama she sometimes gets involved in or her multiple boyfriends she has been known to dump and write songs about (which by the way...literally every artist writing about love is doing anyway). When "Look What You Made Me Do" came out, you know that she was not trying to hide the several stabs at the people who wronged her. Honestly, she is a genius of a business woman for making her opinions known and creating curiosity about her upcoming album, even if it does contribute to the drama. I know many people would disagree, but I think that she gets too much crap sometimes for things that most celebrities do anyway! The occasional stupid-celebrity-drama aside, she is a genuine, humble celebrity that many people look up to.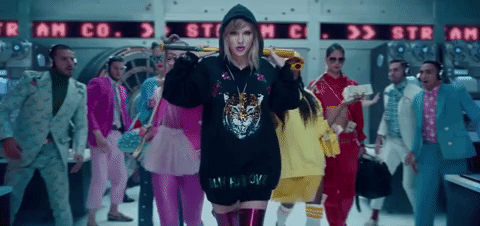 Yes, I am bias in the fact that I have been a fan for over a decade (or a Swiftie as we are called). She could become a rapper or make an objectively awful album, and I still probably would love her and her music. You don't have to agree with me about her music, but everyone should know that although she might be putting on this "I don't care" and "snake" persona for her album, she is still an extremely caring and smart celebrity who deserves more credit than most people are aware of.
And by the way, if you have not been one of the millions of people to listen to her new album, I suggest you give it a try. There are some very catchy songs, and I was pleasantly surprised. My personal favorites so far: "Call it What You Want," "New Year's Day," "Gorgeous," and "End Game" (featuring Ed Sheeran and Future).