About a year ago, one of my friends got me to start watching Jenna again, and I remembered how much I loved her videos. They have improved quality and her content has grown over the years, her videos still make me laugh just as hard.
Now, I find myself watching not only her videos but also her boyfriend Julien's videos and listening to their weekly podcast while cleaning or doing schoolwork.
1. She is a YouTube veteran.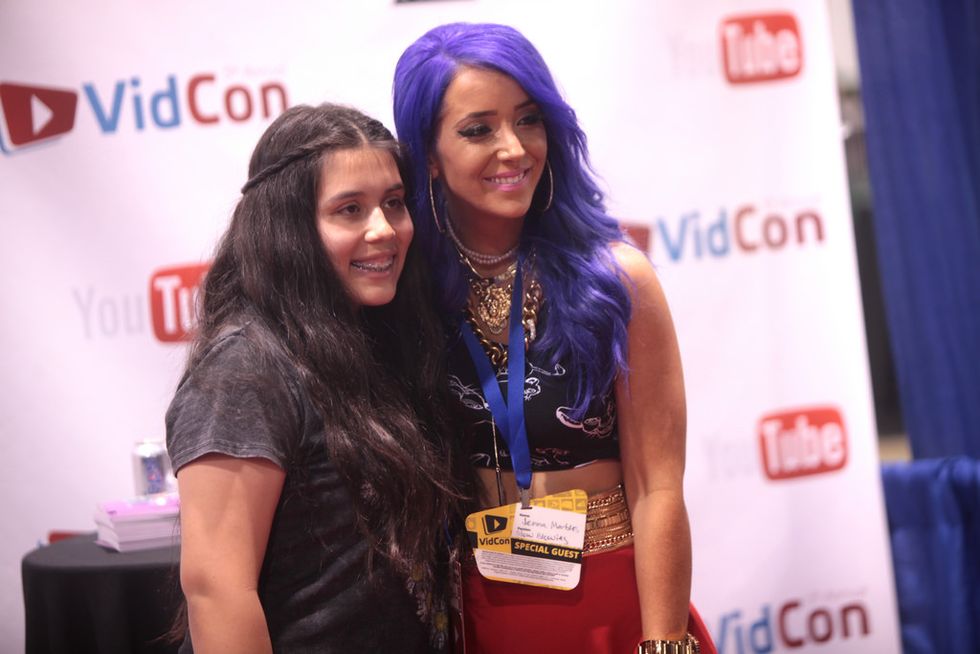 Jenna's main channel was created almost eight years ago in February 2010. Her most watched video, "How to trick people into thinking you're good looking," has 66 million views since it was posted in July 2010. Although there are other creators that have been around longer, the "queen of YouTube" has been through the platform's many changes.
2. She (accidentally) sets trends throughout the YouTube community.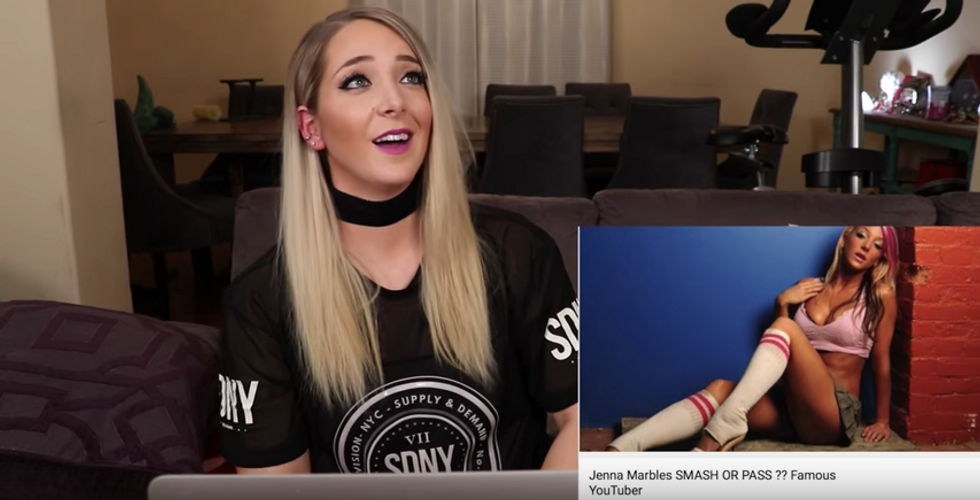 Without even meaning too, Jenna will set content trends that other YouTubers will do as well on their own channels. Recently, her "Reacting To People Who Have Smashed Or Passed Me" got over 10 million views and many other YouTubers made their own version afterward.
3. She is an example of how to be a great pet parent.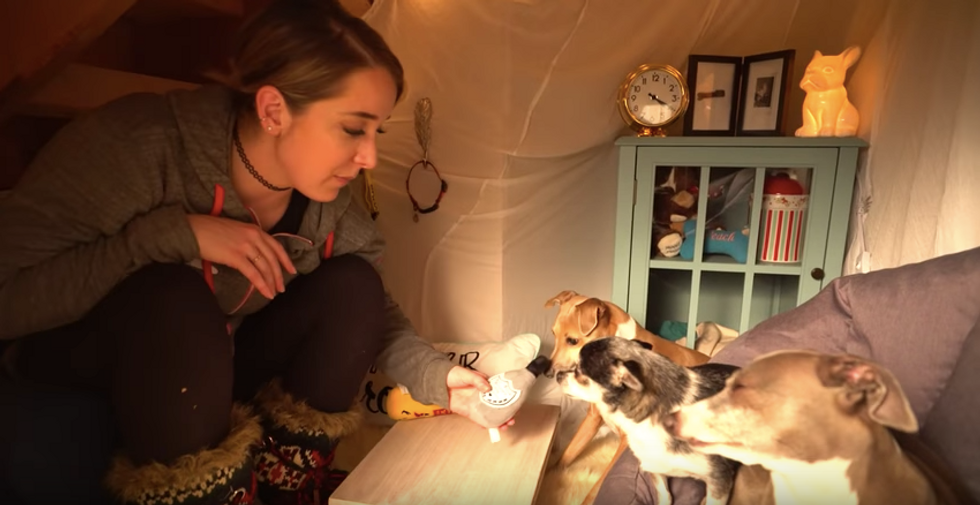 She has made a living room for her dogs, a tiny beach vacation for her hamster and she even took her dog, Kermit, to see Santa. She will stop at nothing to make sure her babies are living their best life, which is just how a pet parent should be.
4. She shows us that being vegan doesn't have to be boring.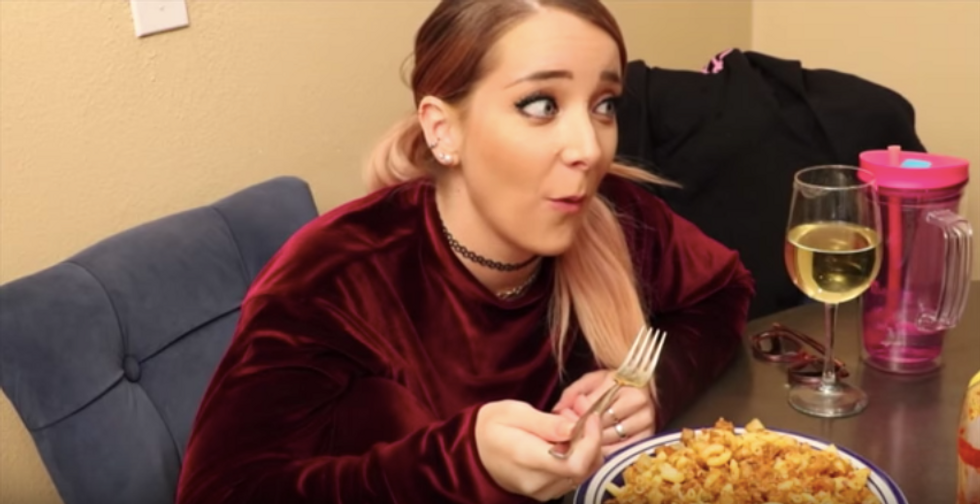 Jenna has been a vegan for several years and has even converted her boyfriend, Julien, to being vegan as well. Vegans don't have the best reputation, and these two prove it wrong. They show that being vegan doesn't mean you have to eat the same, boring things everyday, and that you can have special versions of the same yummy dishes that regular meat-eaters enjoy. Check out some of their "J & J kitchen" videos to see more!
5. When she makes a mistake, she is determined to learn from it.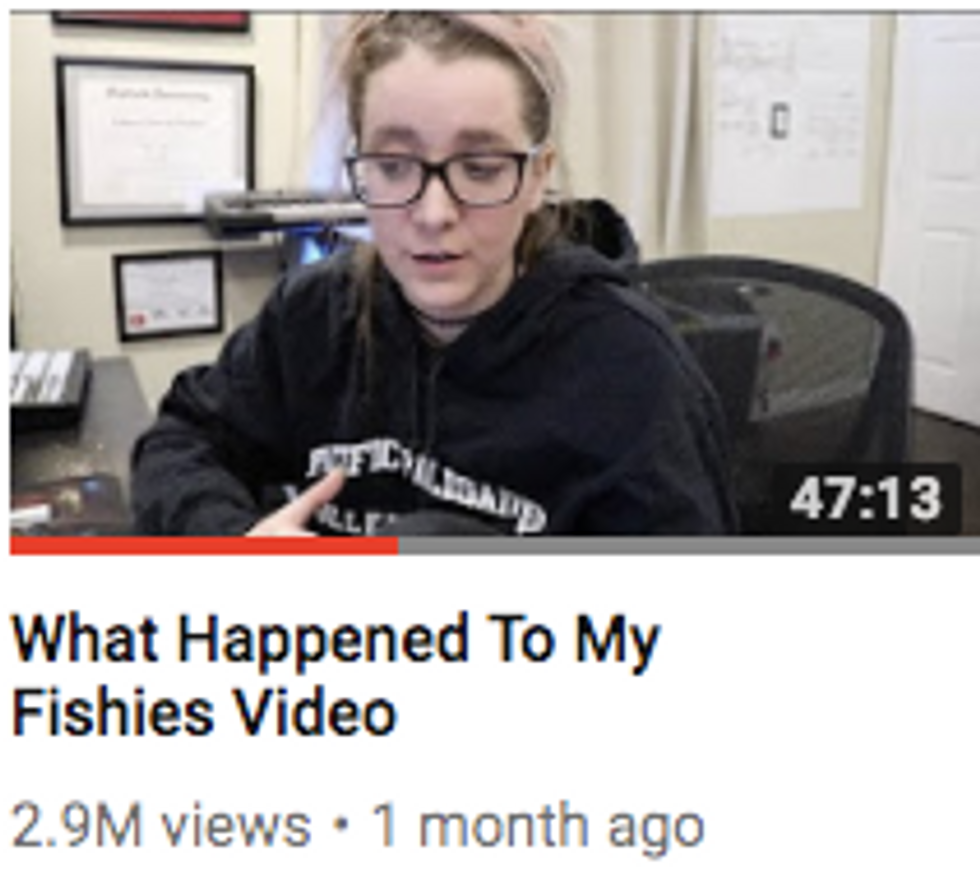 Originally, she made a video about getting some fish. Long story short, the store that sold them to her did not give her the proper care information. Shortly after posting the video, Jenna was flooded with comments from fish experts about how the environment that the fish were in was not healthiest for them. Although she ended up returning the fish and took down the video, she posted a 47-minute explanation video about the situation and used it to inform her audience about what she did wrong and what the right way to care for these fishes is.
We are all human and we make mistakes, and it is hard to own up to our mistakes. Jenna handled it in the best way possible and really emphasized this as a learning experience for both her and for her audience. She genuinely cares about animals, their well-being and did not mean any harm for them.
She is an example of how an influencer should handle mistakes and send the correct message to their audience.
6. Her humor never ceases to keep us laughing.
Between the "Ultimate 100 Coats of Things" video (above), cutting and coloring her hair while her boyfriend was out of town (twice) and even her old rant videos, Jenna never fails to keep us laughing.
7. She genuinely cares about her fans.
Aside from the normal things that YouTubers do, such as being at VidCon or going to scheduled appearances, Jenna shows that she really cares about her fans. An example recently that shows this is from Twitter when a fan was requesting a picture of her famous pups for comfort.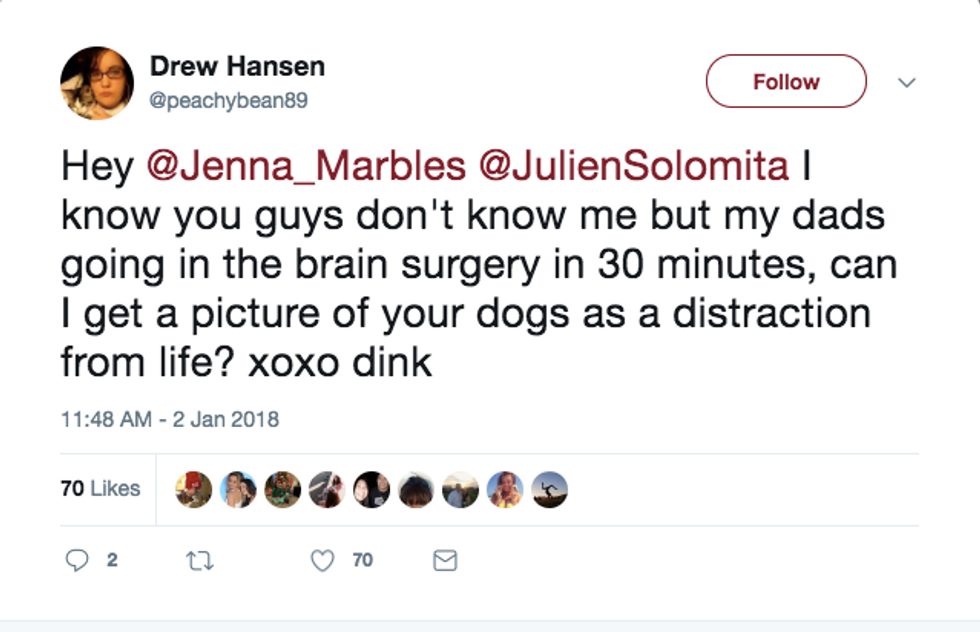 Then, not too long after, Jenna actually responded with a picture of her perfect puppers to help comfort the follower.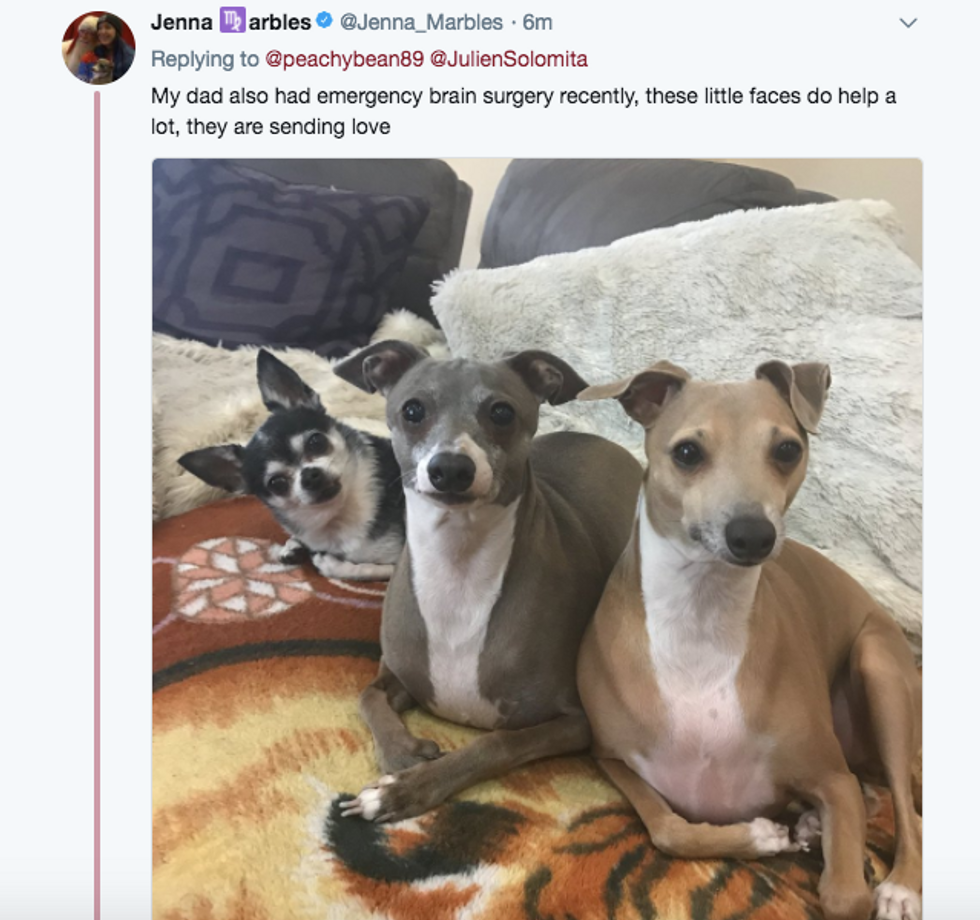 This is just one example of how Jenna takes the time to genuinely interact with her fans.
So, if you aren't a fan of Jenna Marbles yet or haven't watched her videos in a while, I definitely recommend checking her out. Plus, how could you not love those cute puppy faces...
*dink, dink*