The Perks of Being a Wallflower is one of my absolute favorite books for several reasons: it's representative of introverts and the pains of growing up, it's uniquely written, and it includes a multitude of great songs to listen to, whether or not you're a wallflower. Music plays an essential role in Charlie's life and letters, and the songs he mentions within the book complement his various thoughts and feelings. Whether he's feeling "infinite" with his friends, going through a particularly difficult time in his life, or just enjoying the songs of the current and past decades, the songs he lists are timeless. Here is Charlie's mixtape, as mentioned by Charlie in The Perks of Being a Wallflower.
1. "Heroes" - David Bowie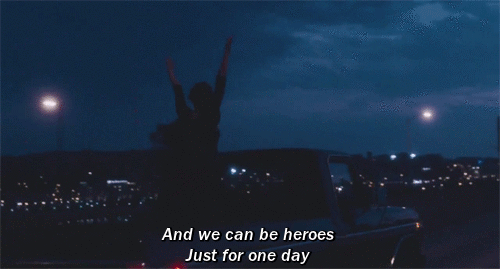 "Though nothing will keep us together, we could steal time, just for one day. We can be heroes, forever and ever. What d' you say?"
2. "Where Eagles Dare" - The Misfits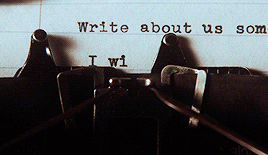 "They pick up every loser with jaded eyes and features. You think they really care?"
3. "Asleep" - The Smiths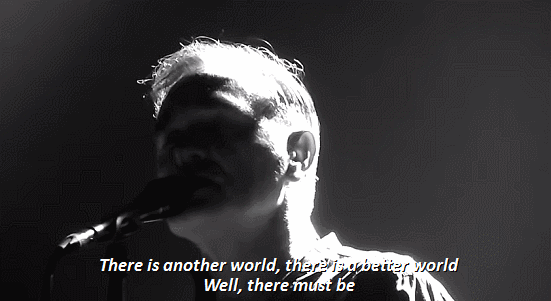 "Sing to me, I don't want to wake up on my own anymore."
4. "Vapour Trail" - Ride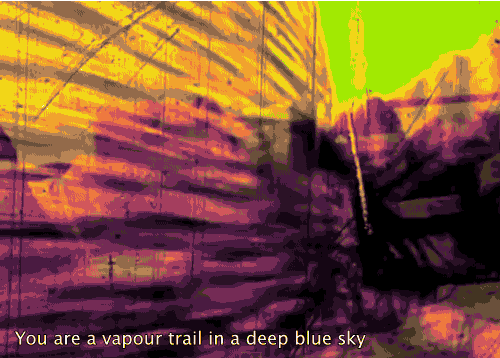 "And all my time is yours as much as mine. We never have enough time to show our love."
5. "Scarborough Fair" - Simon & Garfunkel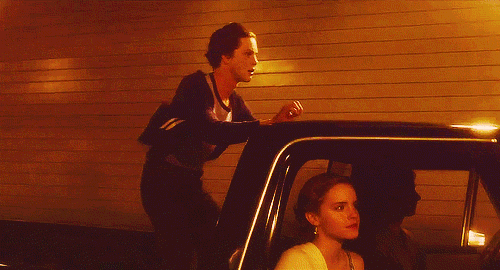 "War bellows blazing in scarlet battalions. Generals order their soldiers to kill, and to fight for a cause they have long ago forgotten."
6. "A Whiter Shade of Pale" - Procol Harum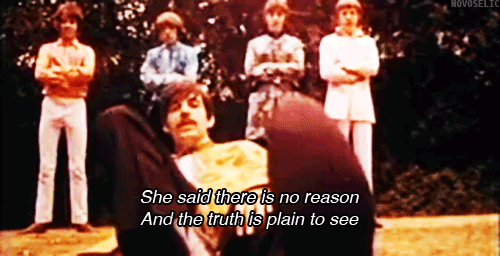 "But she smiled at me so sadly that my anger straightaway died."
7. "Time of No Reply" - Nick Drake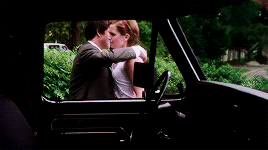 "Summer was gone and the heat died down, and Autumn reached for her golden crown. I looked behind as I heard a sigh, but this was the time of no reply."
8. "Dear Prudence" - The Beatles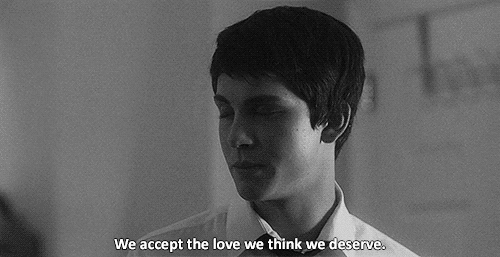 "The wind is low, the birds will sing, that you are a part of everything. Dear Prudence, won't you open up your eyes?"
9. "Gypsy" - Suzanne Vega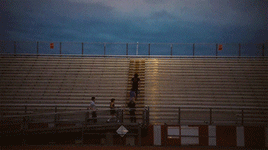 "You come from far away with pictures in your eyes, of coffee shops and morning streets in the blue and silent sunrise. But night is the cathedral where we recognized the sign. We strangers know each other now as part of the whole design."

10. "Nights in White Satin" - The Moody Blues
"My daydream screams bitter 'til the end. The love I share -true- selfish to the heart. My heart, my sacred heart."
12. "Dusk" - Genesis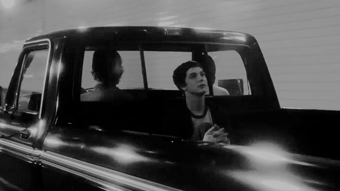 "If a leaf has fallen, does the tree lie broken? And if we draw some water, does the well run dry?"
13. "MLK" - U2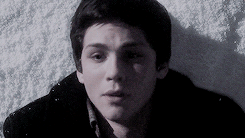 "Sleep, sleep tonight. And may your dreams be realized."
14. "Blackbird" - The Beatles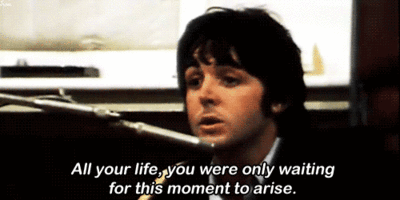 "Blackbird singing in the dead of night, take these broken wings and learn to fly. All your life you were only waiting for this moment to arise."
15. "Landslide" - Fleetwood Mac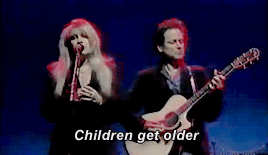 "Well, I've been afraid of changing 'cause I've built my life around you."
16. "Smells Like Teen Spirit" - Nirvana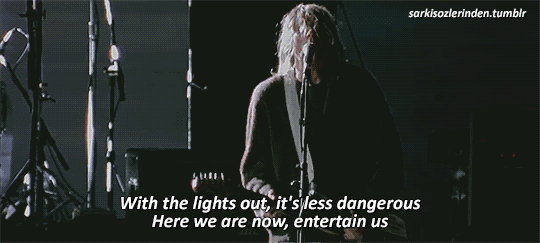 "I'm worse at what I do best, and for this gift I feel blessed. Our little group has always been and always will until the end."
17. "Another Brick in the Wall, Part II" - Pink Floyd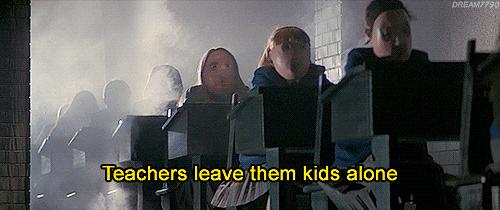 "We don't need no thought control. No dark sarcasm in the classroom. Teacher leave those kids alone. All in all you're just another brick in the wall."
18. "Something" - The Beatles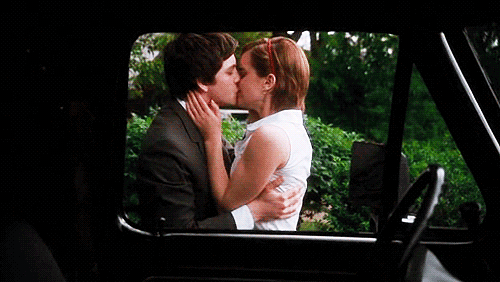 "You're asking me will my love grow. I don't know, I don't know. You stick around, now it may show. I don't know, I don't know."
19. "School's Out" - Alice Cooper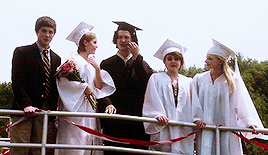 "Well, we got no class, and we got no principles, and we got no innocence."
20. "Autumn Leaves" - Nat King Cole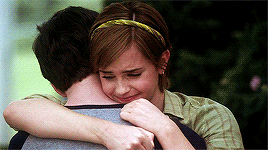 "Since you went away the days grow long. And soon I'll hear old winter's song. But I miss you most of all my darling, when Autumn leaves start to fall."
21. "Broken Wings" - Mr. Mister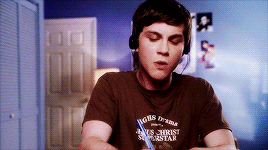 "Take these broken wings. You've got to learn to fly again, learn to live so free."
22. "I'm Going Home" - Tim Curry (The Rocky Horror Picture Show)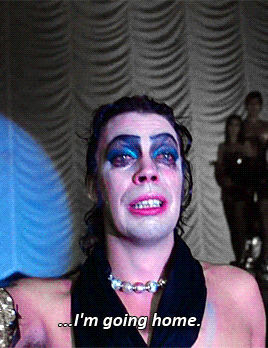 "'Cause I've seen blue skies through the tears in my eyes, and I realize I'm going home."
And, here's a few extra songs that I think are relevant to the book/film:
1. "Kids" - Mikky Ekko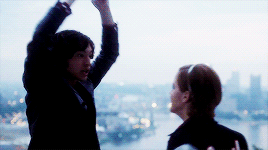 "Oh, I'm going to let the future in, the future in - take it on; make it my own. Oh, into the fire we go again, we go again - shake it off before we get too old."
2. "Summertime" - My Chemical Romance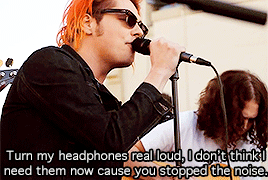 "And if you stay I would even wait all night, or until my heart explodes. How long? 'Til we find our way in the dark and out of harm. You can run away with me anytime you want."
3. "Goner" - Twenty One Pilots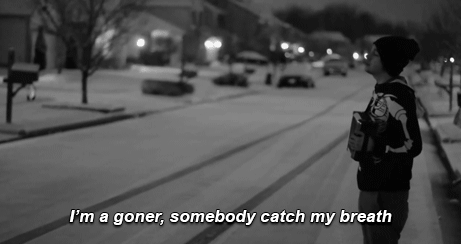 "I'm a goner, somebody catch my breath. I want to be known by you."
4. "Times Like These" - Foo Fighters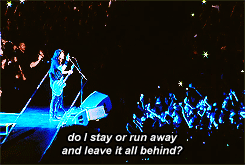 "It's times like these you learn to live again. It's times like these you give and give again. It's times like these you learn to love again."
5. "Misguided Ghosts" - Paramore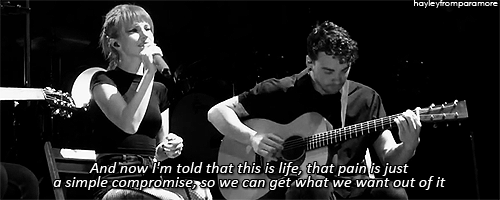 "Would someone care to classify? Our broken hearts and twisted minds. So I can find someone to rely on and run to them, to them. Full speed ahead. You are not useless, we are just misguided ghosts."
6. "Friends" - Ed Sheehan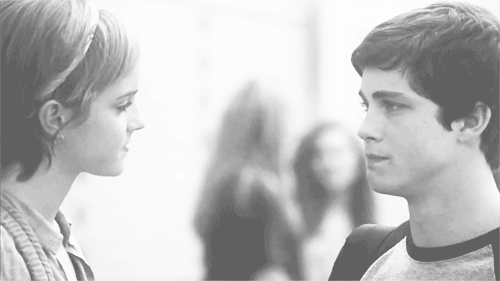 "We're not, no we're not friends, nor have we ever been. We just try to keep those secrets in a lie, and if they find out, will it all go wrong? And Heaven knows, no one wants it to."
7. "Hometown" - Twenty One Pilots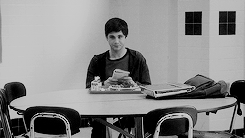 "Where we're from, there's no sun, our hometown's in the dark. Where we're from, we're no one, our hometown's in the dark."
8. "Dream" - Imagine Dragons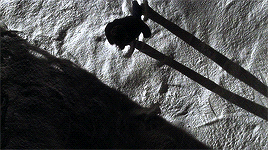 "We all are living in a dream, but life ain't what it seems. Everything's a mess. And all these sorrows I have seen, they lead me to believe that everything's a mess. But I wanna dream, leave me to dream."
9. "Take on Me" - a-ha
"But i'm stumbling away, slowly learning that life is okay. Say after me, 'it's no better to be safe than sorry.'"
10. "Coming of Age" - Foster The People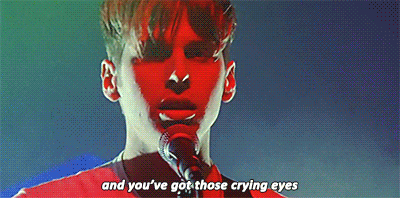 "When my fear pulls me out to sea, and the stars are hidden by my pride and my enemies, I seem to hurt the ones who care the most. Just like an animal, I protect my pride, when I'm too bruised to fight. And even when I'm wrong, I tend to think I'm right."
11. "In The Mourning" - Paramore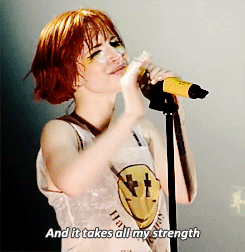 "And it takes all my strength not to dig you up from the ground in which you lay. The biggest part of me. You were the greatest thing, and now you're just a memory to let go of."
12. "Songbird" - Fleetwood Mac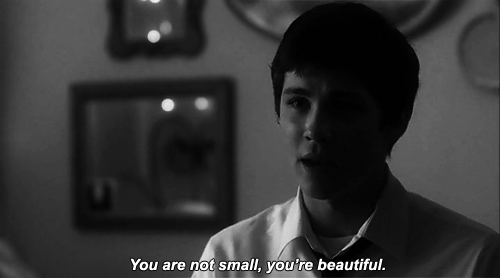 "To you, I'll give the world. To you, I'll never be cold. 'Cause I feel that when I'm with you, it's alright, I know it's right."
13. "Trouble" - Coldplay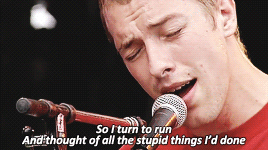 "Oh no, what's this? A spider web and I'm caught in the middle. So I turn to run, and and thought of all the stupid things I'd done."
14. "Wake Up" - Arcade Fire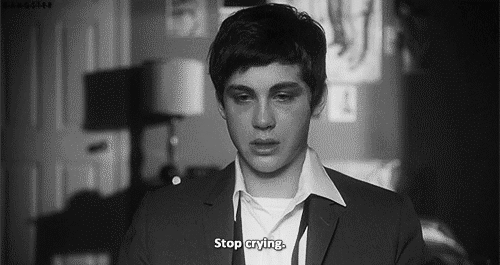 "Something filled up my heart with nothing. Someone told me not to cry. But now that I'm older, my heart's colder, and I can see that it's a lie."
15. "Use Somebody" - Kings of Leon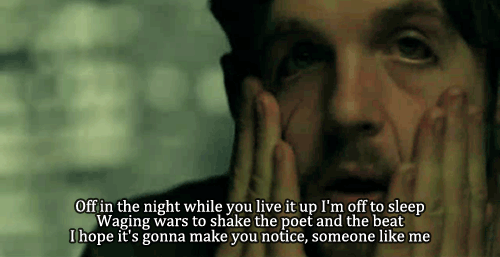 "Off in the night, while you live it up, I'm off to sleep. Waging wars to shape the poet and the beat. I hope it's gonna make you notice someone like me."
16. "All I Want" - Kodaline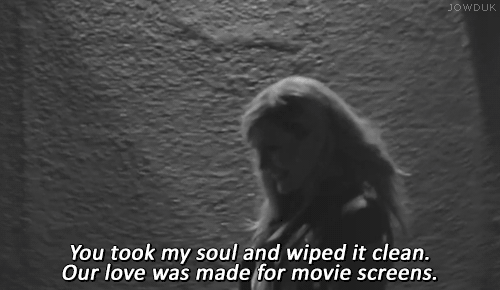 "When you said your last goodbye, I died a little bit inside. I lay in tears in bed all night, alone without you by my side."
Enjoy these tunes, and sit back and read the book (and watch the movie while you're at it)! Here's to all the wallflowers and music lovers. I hope you feel infinite!