Ever since high school, I knew I wanted to help people with their problems. From my experiences as being bullied and not having many people to run to, I wanted to become an advocate for those who have been in my shoes as well as the bullies. I felt as if everyone had a reason for the ways they acted and why they tend to project triggered behaviors onto others as a coping mechanism.
I also found that I had a knack for listening to others problems and letting them vent. From listening to boyfriend problems to helping cope with death, it felt comforting that I could be a vessel for helping my friends get things off their chest. I thrived off of seeing their relief from opening up to me. I understood myself as an empath- sensitive and understanding to others pain. This was one of my top reasons for pursuing psychology. I came to the university with a plan: Survive four years of undergrad, obtain a Ph.D. in Clinical Psychology in four more years and be successful. However, the intensity of the needs for my plans hit me hard as that bus did Regina George (is it too late for Mean Girls jokes?)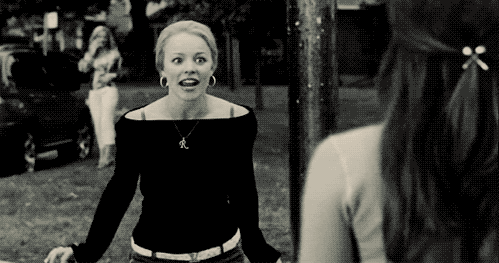 media3.giphy.com
I am currently in my second to last semester in my undergraduate career after years of working through psychology classes and constant criticisms of Freud. I am set to apply to graduate school soon; however, taking an alternative route than the Ph.D. program I anticipated. I wish I would have taken more steps into becoming a more competitive applicant. My experience may contrast that of others: qualified researchers, under all of their professor's wings, have been working at mental health centers since they walked off the high school graduation stage with a diploma along with a luxurious LinkedIn account, and knows their specific desired career.
If this applies to you, I absolutely SALUTE and congratulate you! However, I didn't get so fortunate to have those experience due to lack of knowledge on my part. For those in their senior year of high school through junior year of college, I beg you, please don't give up hope and work hard. To those like me in their senior year of college or taking a year off, there is still time. There are just some things I wish I would have known to make this whole process easier.