[rebelmouse-proxy-image https://media.rbl.ms/image?u=%2Ffiles%2F2017%2F01%2F28%2F636211607795127645773539743_636211599079462427-957268171_IMG_5678%2520%281%29.JPG&ho=https%3A%2F%2Faz616578.vo.msecnd.net&s=1017&h=966da1ff9fb9b59e504912ae39eb939b74134f77cd4e25694319df1fbfd80a17&size=980x&c=2401687001 crop_info="%7B%22image%22%3A%20%22https%3A//media.rbl.ms/image%3Fu%3D%252Ffiles%252F2017%252F01%252F28%252F636211607795127645773539743_636211599079462427-957268171_IMG_5678%252520%25281%2529.JPG%26ho%3Dhttps%253A%252F%252Faz616578.vo.msecnd.net%26s%3D1017%26h%3D966da1ff9fb9b59e504912ae39eb939b74134f77cd4e25694319df1fbfd80a17%26size%3D980x%26c%3D2401687001%22%7D" expand=1 original_size="1x1"]Name: Olivia
School: Wagner College
Organization: Tau Kappa Sigma
Tau Kappa Sigma (ΤΚΣ) is a local sorority founded on January 31, 1991, at Wagner College in Staten Island, NY. Their colors are red and gray, and their mascot is the dove. Their motto is "No one is a stranger, just a friend you haven't met yet."
---
Q: What was your preliminary opinion going into college about Greek Life? Did you intend to join a sorority?
A: I was really into the idea of joining a sorority all through high school. When I got to Wagner, I was a little shocked by how different Greek life was in real life versus the movies.
Q: What made you go through sorority recruitment?
A: I decided to go through recruitment Fall '16 because I was feeling like my college career was lacking something, and that something was a sisterhood.Q: Why did you choose the organization that you did?
A: I chose Tau Kappa Sigma because I felt at home there. I had met a few of the girls through classes we shared and extracurricular activities, and I felt like I fit in the best there.
Q: What was your bid day like?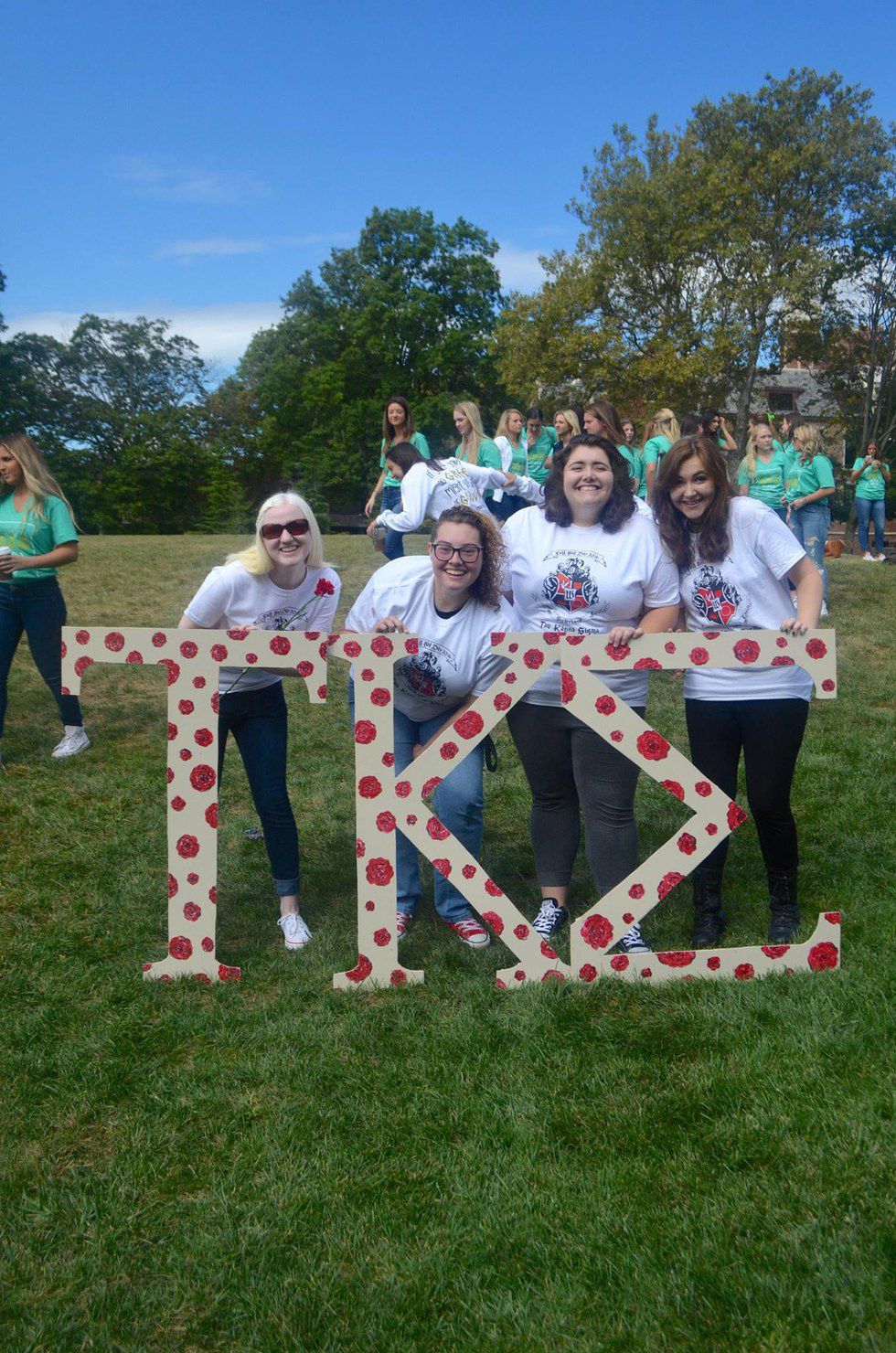 A: My bid day felt very surreal. As I was running out of the Foundation Lobby to the TKS girls, I was thinking to myself, "Wow what did I just get myself into," and as I was being shirted, there was cheering and singing; I couldn't have been happier with my decision.
Q: What are the most important things that being a member of your sorority has taught you?
A: The most important thing I've learned from my sorority is that you can find happiness where you're least expecting it. I can be unapologetically me and know that I'm accepted for that.
Q: What advice would you give to girls going through recruitment?

A: Don't be afraid to meet new people and express who you are. You won't find your home if you're not being 100% you.