With 2018 coming to a close, a lot of people have begun planning what their New Years resolutions will be for 2019.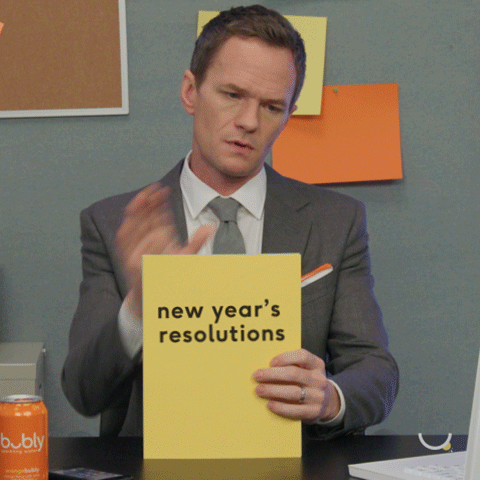 While it is very admirable for people to come up with a list of things to help better themselves throughout the new year, it's just not realistic.
It's easy to start the New Year with good intentions and a list of resolutions. But it's hard to follow through with those resolutions all year. Sometimes they don't last a month or even a week.
When you make resolutions, you are asking yourself to change the way you live, and if you are truly going to change the way you live, it is essential that you allow yourself to grow.
Just because the year changes, does not mean that you are ready to start making huge changes in yourself.
New Year's resolutions are either really broad/vague or require major change. This is incredibly problematic because setting goals like this are unattainable and unrealistic. For example, if you make the resolution to quit smoking, lose weight, or to be more positive, you are setting yourself up to fail.
Resolutions like "quitting smoking" or "losing weight" require huge lifestyle changes, and that is very taxing on yourself. You are giving yourself a major responsibility, and if you stutter on making these changes, you will blame yourself for not being disciplined enough or trying hard enough. On the other hand, resolutions like "being more positive" are extremely broad and do not give the individual guidelines to follow, and will most likely end up in a falling out of said resolution.
I'm not saying that you should never try and better yourself, I'm just saying that if you truly want to make changes about yourself, that you should take it step-by-step and start with simpler, more attainable goals that you can actually picture yourself carrying out to the finish line.