Hundreds of jets sour to the sky, yet only few avail its luxurious service. A major chunk of people still rely on commercial airlines or searches for cheap promo tickets for booking private jets. However, with changing technology, private flying is no exception. Several startups are coming up to provide 'Uber for Private Jet' services for instant bookings of private jet charters. 
Uber for private flying is growing rapidly across the world. These services are bringing a modern technology to the private jet industry. One of the examples to watch for is JetSmarter. With a wide range of services to offer, JetSmarter is known as the 'Uber for private jets'. Through new-age disruption in private aviation, it is making flying charter easier than ever.
Established in 2012, JetSmarter is an advanced company and has spearheaded in the premium flight-sharing economy. The startup is well-known for social aviation, a new class of flying, which couples the practice of purchasing low cost empty legs and underutilized capacity with the sharing economy. As private jets, class and go together, the approach seems to be working.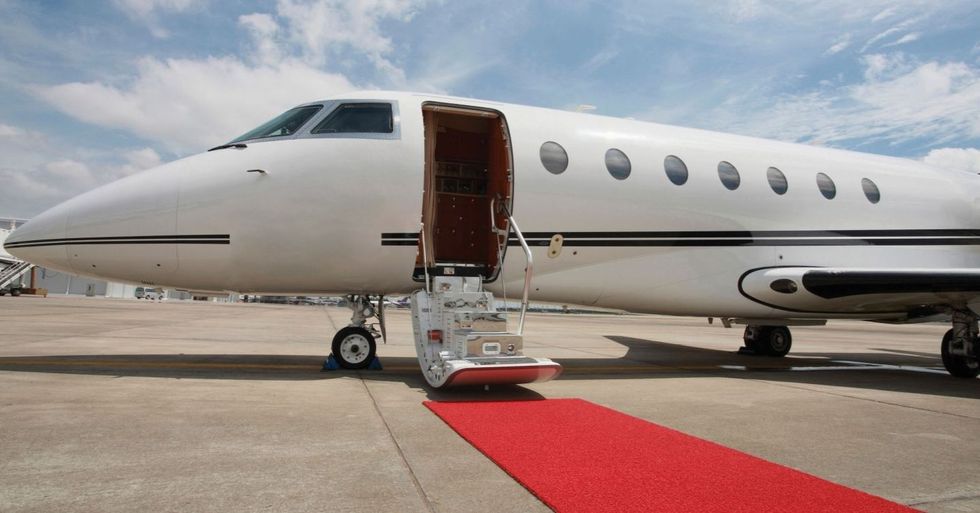 How does JetSmarter work?
JetSmarter is a mobile marketplace for idle aircrafts and spare seats on private jets. With a private jet app of JetSmarter, one can book these aircrafts and unused seats in just a couple of clicks. Eliminating the inconvenience of traditional flying, the company has brought a smart way of flying hassle free. 
Before the private jet charters, customers either relied on brokers or bought shares in an airplane. These processes were time consuming and costly too. Moreover, it was mandatory to spend the allotted hours in case of owning a share in an aircraft.
JetSmarter came into existence to provide a convenient way of travelling hassle-free through its 'Uber for Private Jets' services. The firm has received funds of $20 million from the Saudi royal family, celebrities including Jay-Z and companies like Goldman Sachs and Twitter. It has crossed over 200,000 active users. 
How to book private jets with JetSmarter?
JetSmarter acts as a connection between owners of planes and passengers, instead of operating with their own private jets. However, the company has four JetSmarter membership plans, non-members can still use the service by paying higher price. Anticipating the potential needs, the company offers different options for flying private. 
One can choose to fly in a shared charter or a private flight and escape the hassle and inconvenience of regular flights with JetSmarter app, which is giving rise to a new market. One can estimate the fare between two airports through the website. The shared charter between Los Angeles and Seattle costs around $8,527; whereas, the cost of a private charter goes up to $15,504. Some flights feature exceptions in their charges, like the jets between New York and London.
Presently, the company is offering products like Charter Broking, Shared Charter, Shared Shuttles, and Jet Deals. Following are the ways to book private jet with JetSmarter:
1. : Passengers can book a jet and fly solo or with a group to any destination. The private plane cost depends on the flight time.
2. : If passengers don't wish to pay for the whole plane, they can create a flight and the Jet App will invite other users to buy empty seats.
3. : Passengers can find empty seats in private jets booked by other users.
4. : Customers who travel on a spontaneous trip can set their favorite locations in the JetSmarter App. These customers canreceive notifications about the available JetDeals. 
JetSmarter Business Model
JetSmarter gives an access to empty seats to its members (JetDeals) and establishes fixed routes between major cities (Jet Shuttles). New members are attracted via initial availability of flights from new JetDeals and JetShuttles.
When the popular routes grab a critical mass, the Jet App allows the members to create on-demand private jets (Shared Charter). New SharedCharter seats create new JetShuttles and JetDeals. This cycle continues in the same order. 
In case of increased demand, JetSmarter partners with other aircraft operators to service critical mass. 
With the growing expectations of consumers for private jet booking services, the industry is constantly improving. Startups like JetSmarter are coming up with new technologies and better services for the customers. The innovations of these companies are providing cheap private jet flights to the customers.
JetSmarter Membership Plans 
A membership plan is also offered by the company, wherein the members get free shared flights, if they can only reserve two flights in advance. Two tokens are provided to the members to book the flights on app. After completion of the flight, the app can be refreshed to use the tokens for the next flight. The best thing about JetSmarter is that it's global with an 'all you can fly' model.
JetSmarter lists the following tiers of membership:
• Pay As You Go — One has to pay for every flight after choosing the default trial membership when he downloads and registers in the app.
• Simple — $5,000/year membership fee that lets you take some free jets.
• Smart — $15,000/year membership fee offering superior booking and routing options.