Happy Pride Month, everyone!
One of the ways people celebrate Pride Month is through music. There are some iconic Pride Month anthems, like Lady Gaga's "Born This Way", or Diana Ross' "I'm Coming Out."
However, these songs can get a little old, yes I said it. Or maybe you don't want your Pride Month playlist to be like everyone else's.
Here are seven underrated anthems for Pride Month.
1. Like Woah - Aly & AJ,  (Specifically the live version they do nowadays.)
Aly & AJ are not huge fans of their old music. However, they have made updates to some of their older songs. Explicit version of "Potential Breakup Song" anyone? Aly & AJ perform a rock-infused version of "Like Woah" in their concerts. And they have said that this is a song for their queer fans. Even the original could be a queer anthem, but that's just my opinion.
2. Golden - Harry Styles
In my opinion, the breakup of One Direction was the best thing that ever happened to Harry Styles. Because he gets to live his truth, and make the music that he clearly wants to make. "Golden" has become a fan-favorite track off of Harry's second solo album "Fine Line", and for good reason. It's a sweet love song, and the video features a shirtless Harry Styles on a beach. Perfect.
3. Turn On The Radio - Reba McEntire
Dolly Parton might be the country diva of the queer community, but I think Reba is a close second. And this song proves it. 'Turn On The Radio" is one of the best revenge songs of all time. It's about how finding success is the best form of revenge, as it gives those who wronged you a ton of regret. Reba is a badass, and gets to show off her incredible voice on this track.
4. Babylon - Lady Gaga
I mean, all of "Chromatica" could be on this list, but I think "Babylon" is the best Pride Month anthem from the album. Madonna might call this song "reductive", because it is a bit of a rip-off of "Vogue." But no one cares, because it's amazing. It's "Vogue", but set in Ancient Greece or Rome, and it's a song that will help you channel your inner goddess. We all need that.
5. Freedom! '90 - George Michael
The late, great, George Michael was an icon for the queer community. And "Freedom! '90" is an iconic Pride Month anthem. Not only are the lyrics really progressive, especially given the time it was recorded, but the video is iconic. Cindy Crawford in the bathtub! Are you kidding me!?
6. Ice Cream - BLACKPINK & Selena Gomez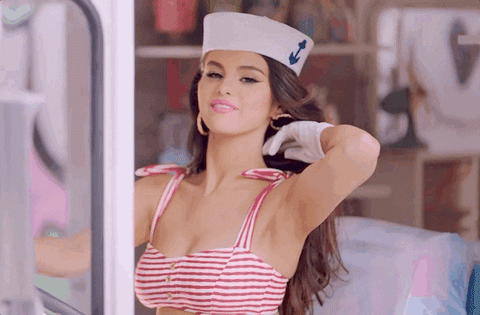 Selena Gomez Hair Toss GIF
Giphy
All of BLACKPINK's collaborations are named after food. First, "Sour Candy" with Lady Gaga, then "Ice Cream" with Selena Gomez. And both of these collars are Pride Month anthems. "Ice Cream" is a fun, summer pop song, and it's got simple choreography to follow along. You can't say that about "Vogue", just saying.

7. Levitating - Dua Lipa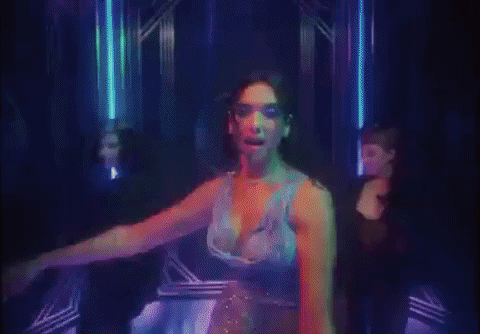 Levitating Dua Lipa GIF by NOW That's Music
Giphy
"Levitating" is a disco-infused track that you can just bounce along to. Just ask Gigi Goode. In other words, it's a perfect Pride Month anthem.