Pride month has officially about come to a close, and just about everyone who attended NYC Pride on Sunday got to see a glimpse of Alexander Wang's campaign and capsule collection, titled, "Protect Your Wang" dance it's way down the crowded Manhattan streets on a black-and-white themed float. The brand collaborated with Trojan a second year to expand on their campaign. Last year's Pride consisted of dancers and models on the parade float handing out condoms to those attending the event, as well as a donation to The LGBT Center of New York to help support sexual health organizations.
This year, Wang says the brands "wanted to take it a step further" with a now sold-out collection of a T-shirt, bandana, hat, and socks. A condom was included with every purchase, and the proceeds were given to The LGBT Center of New York a second time.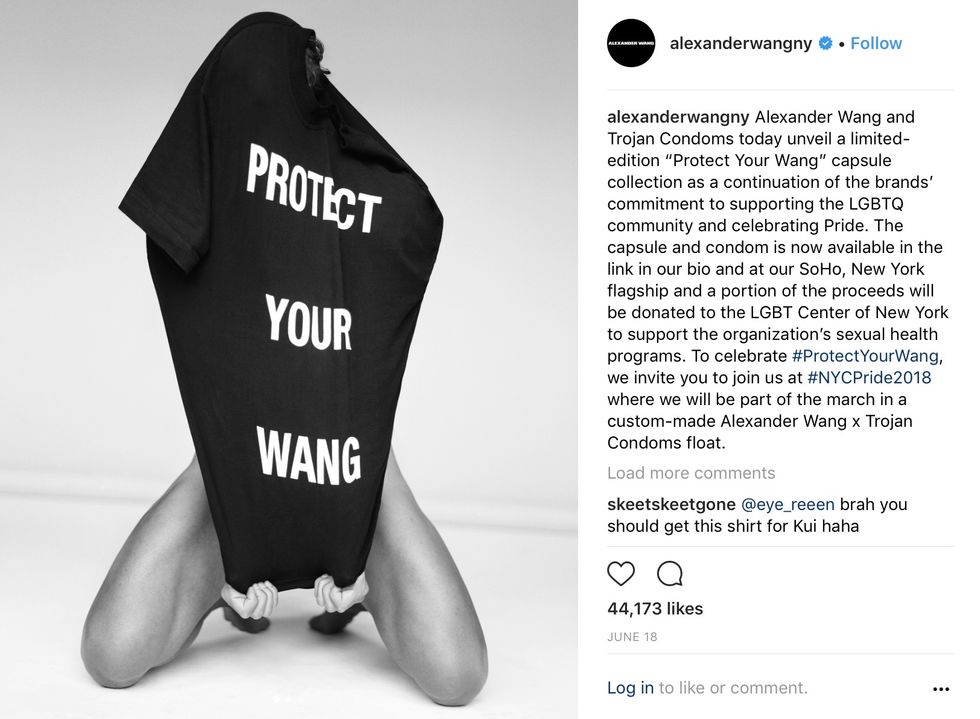 www.Instagram.com
"In today's world, there are so many messages that try to separate us, but inclusivity is so important when talking about sexual health within the LGBTQ community," Wang said.
"One of the most prevalent issues across the U.S. is inconsistent sexual health education, and for many LGBTQ people, they are not receiving information specific to their needs," Trojan brand director Stephanie Berez said. "Allies and supporters can help by advocating for greater representation in sexual health resources and engaging young LGBTQ people so they feel open to having a positive dialogue about sexual health."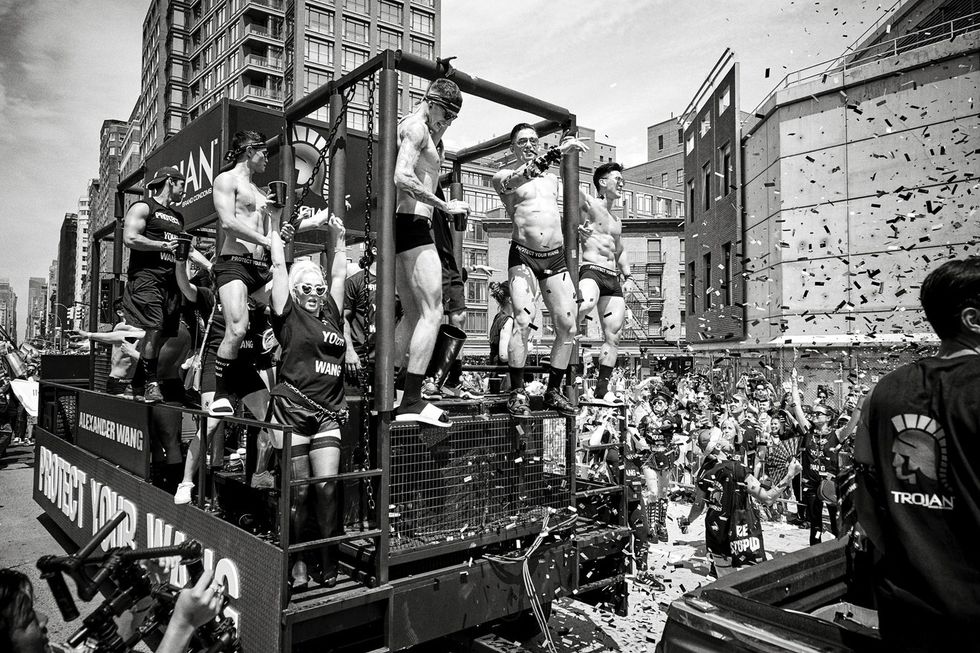 www.Vogue.com
The world has seemed a bit more keen to inclusivity as of late, and Wang's collection definitely helps in leveraging these important topics and normalizes discussions about sexual health. Especially for those in the LGBT Community, sometimes it's seen as something taboo to be brought up. Both Alexander Wang and Trojan have a large, leveragable platform to increase awareness in these subjects, and by wearing their T-shirts, you're wearing not only a statement, but you're also supporting public health--which is pretty--dare I say it--woke.
"Pride has always been one of my favorite moments of the year, and it's even more amazing when you can engage with your friends and fans to share an important message that promotes wellness within the LGBTQ community," Alexander Wang states in a press release. "Partnering with Trojan to bring the 'ProtectYourWang' collection to life has been an inspiring way to create products that have further purpose in supporting initiatives we are both passionate about."