"Everything is just better in California - the wine, the food, fruits and vegetables, the comforts of living. Even the instrumentalists are generous and curious. Everything is wonderful." - Beth Anderson
It's true, California is one of the world's hottest spots. It has beautiful skylines, delectable food, and endless breathtaking sights to see. Everything seems better when you're visiting the City of Angels! Last year I took my first trip there and it was the most amazing vacation I've ever had, full of constant adventure. If you get the chance, explore the city and try some new things while you're there. Here are the highlights from my visit that might help you get an idea of where to start on your venture!
1. Explore the thrills dotted around the Santa Monica Pier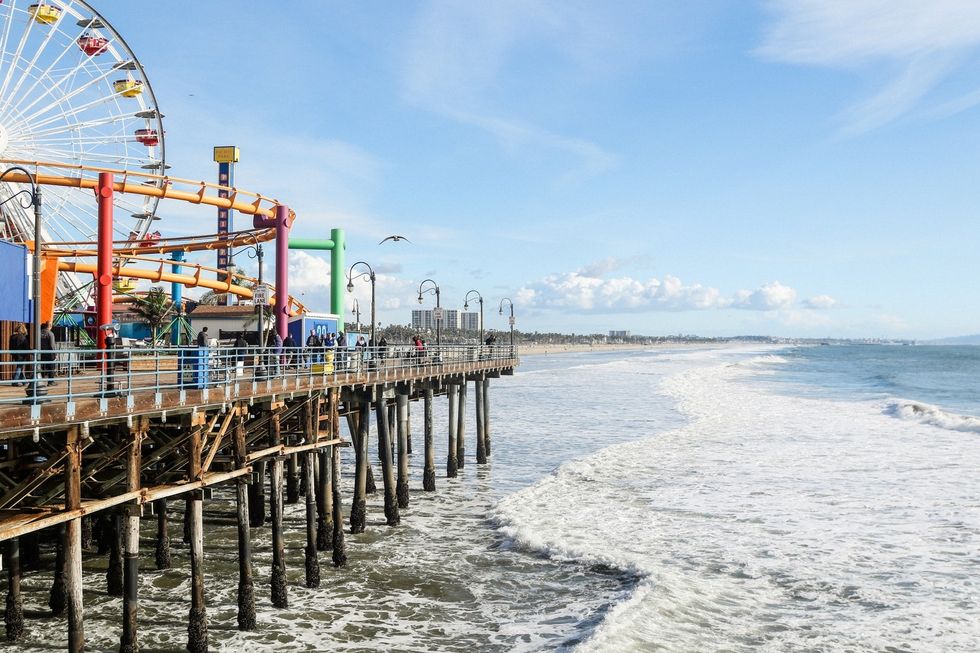 https://unsplash.com/photos/-GzF-hgj3Sc
You'll find talented street performers balancing dishes on their heads, dancers showing off their best moves, and if you're lucky, you might find an adorable grandpa playing Titanic songs on his violin. Despite how cliché, I found all the lights and energy to be electrically intoxicating. Pro tip: ride the giant merry-go-round right at twilight and wait to walk on the beach as the sun sets.
2. Gain perspective while gazing at the skyline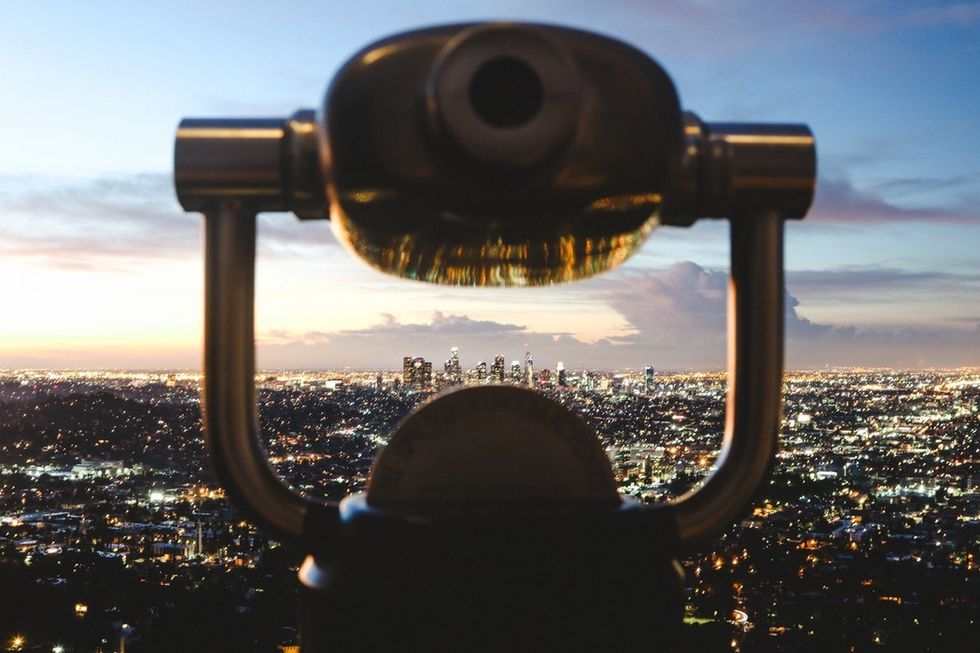 https://unsplash.com/photos/cF4mevB-trE
One of the most humbling things is working hard for something. Find a place where you can climb to the top to view the sparkling skyline of Los Angeles. Even better, make the trip with a knapsack that holds a new novel to start once you finish your journey to the top. It puts a new meaning to such great heights.
3. Discover new tastes at Grand Central Market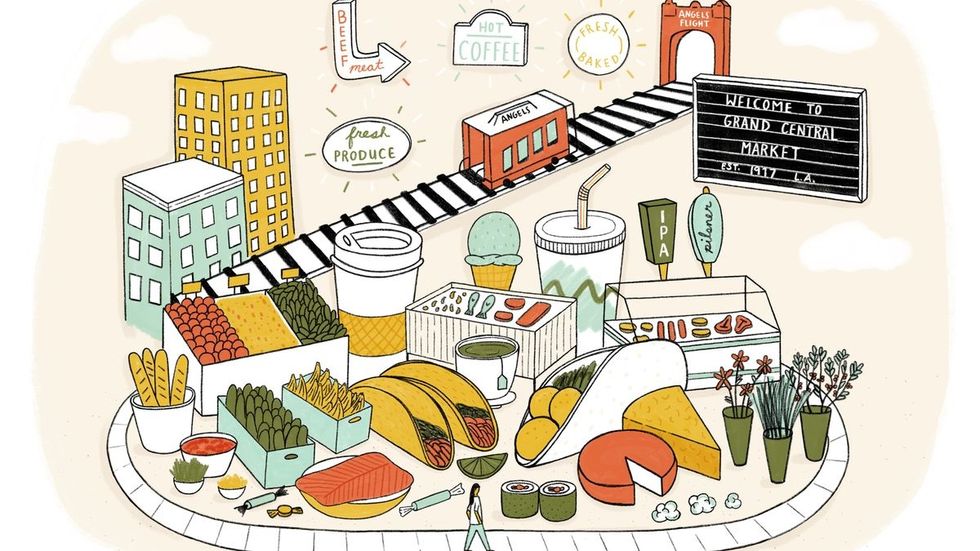 https://la.curbed.com/2017/6/16/14659098/grand-central-market-hours-restaurants-eggslut
Grand Central Market is like sampling a taste of everything LA has got to offer! The bustling market is packed full of people trying to grab a treat and savoring the delicious smells. It's got it all, from fresh fish to craft beer to delicate pastries. You won't regret stepping into this 1917 established blast from the past.
4. Enjoy a tour of The Walt Disney Concert Hall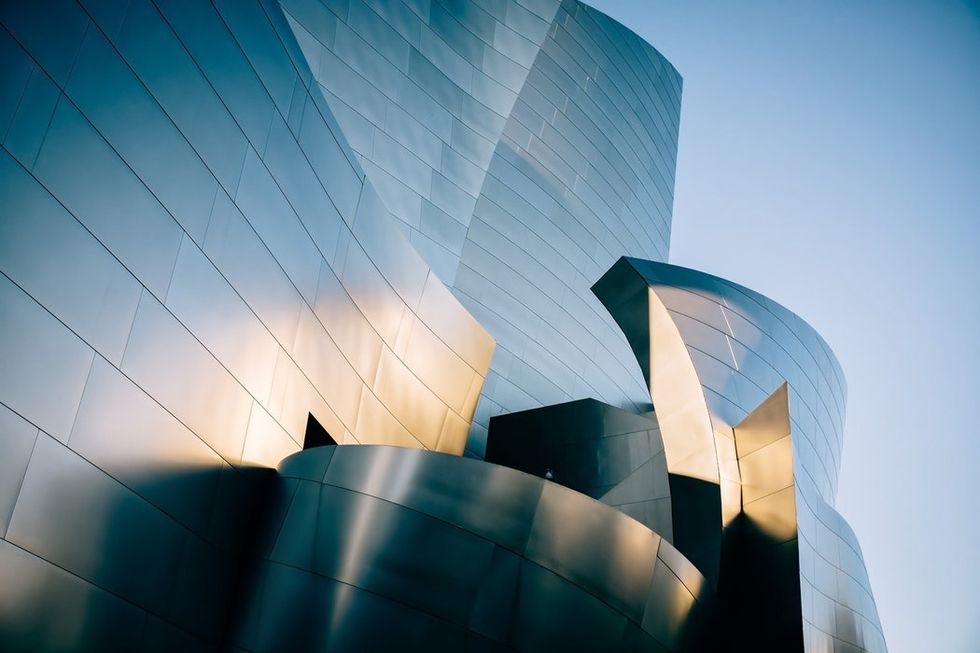 https://unsplash.com/photos/3Ijt7UkSBYE
Even if you don't actually go inside the iconic Walt Disney Concert Hall, walk past it to experience the breath-taking architecture. The grand, sweeping movement of the building is structurally unique. The interior is also impressive, containing Disney's famous acoustic auditorium. If you travel outside, take time to check out the amazing view of downtown.
5. Admire the unconventional artwork at The Broad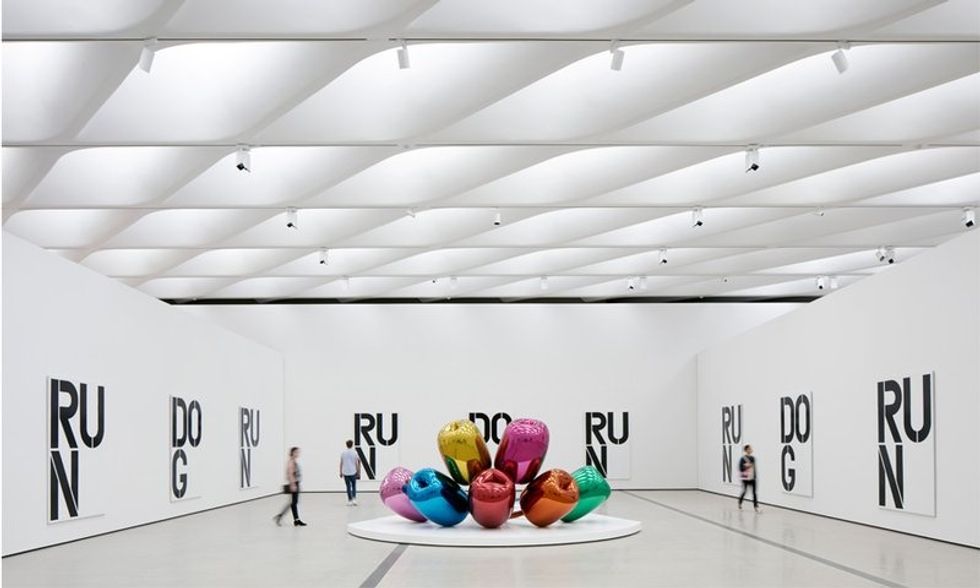 https://www.wnyc.org/story/la-broad-museum-block/
The Broad is well-known for the innovative exterior and the 250 original pieces on display inside. The art history buff in me felt like a kid in a candy shop. Most famous for featuring artists that work outside the box, the exhibit contains a table and chairs fit for a giant, a statue of Michael Jackson with his pet monkey, and so much more to get excited about.
6. Visit The Witch's House in Beverly Hills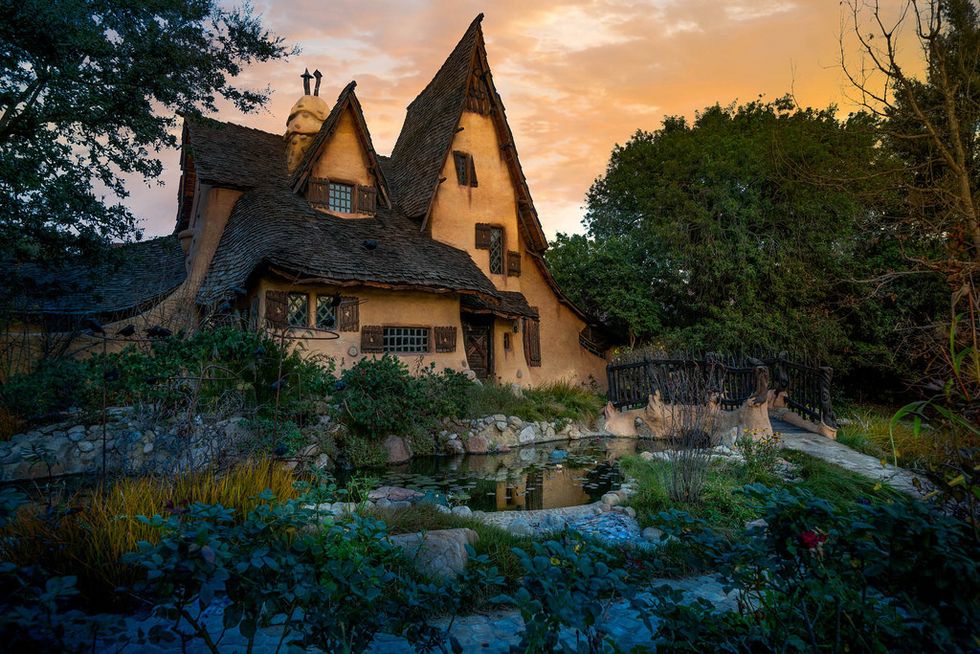 https://www.flickr.com/photos/sergeramelli/40829441864
If you're a fan of Halloween and all things quirky and spooky, check out the Spadena House that features Storybook architecture designed by Hollywood director Harry Oliver! Originally built in 1921, the quintessential house has been featured in the movie 'Clueless' and is well known in Beverly Hills as the Hansel and Gretel house. While you're in the area, take a walk down to the famous Beverly Hills Park to feel extra fancy.
7. Venture around Venice Beach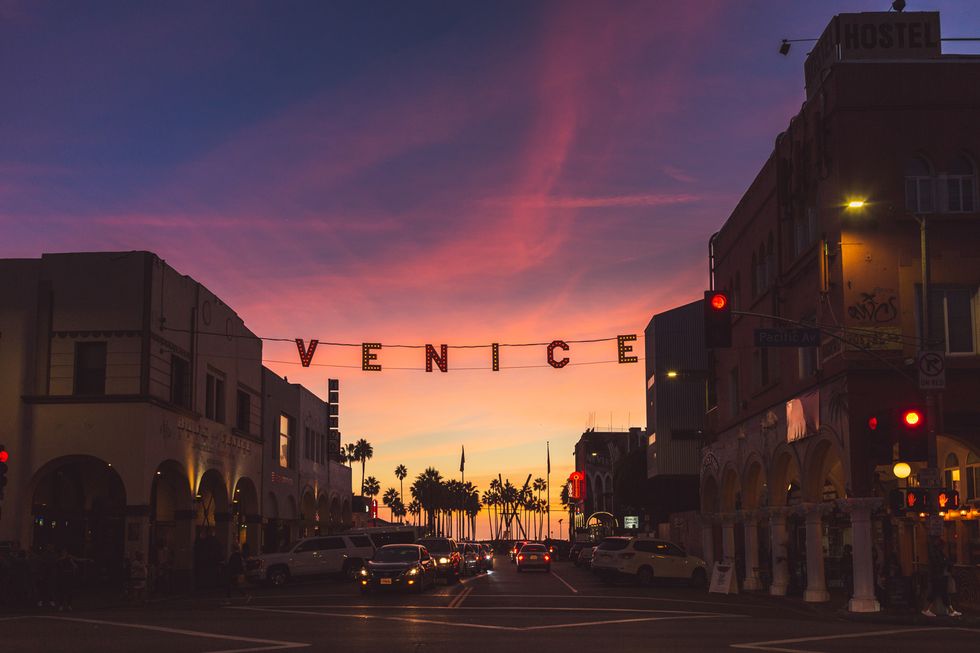 https://thechickenwire.chick-fil-a.com/Lifestyle/5-Must-See-Venice-Beach-Destinations-Even-Locals-Love
Venice Beach is like a magical world where everything is amplified, the sounds, the colors, the artwork, and the energy is hypnotic. One of my favorite memories from this trip comes from renting the bikes and taking off down the strip, viewing the artists working on murals and riding out to the crashing waves right at sunset. If you have a GoPro, hook it up to your handlebars!
8. Stuff your face at Smorgasburg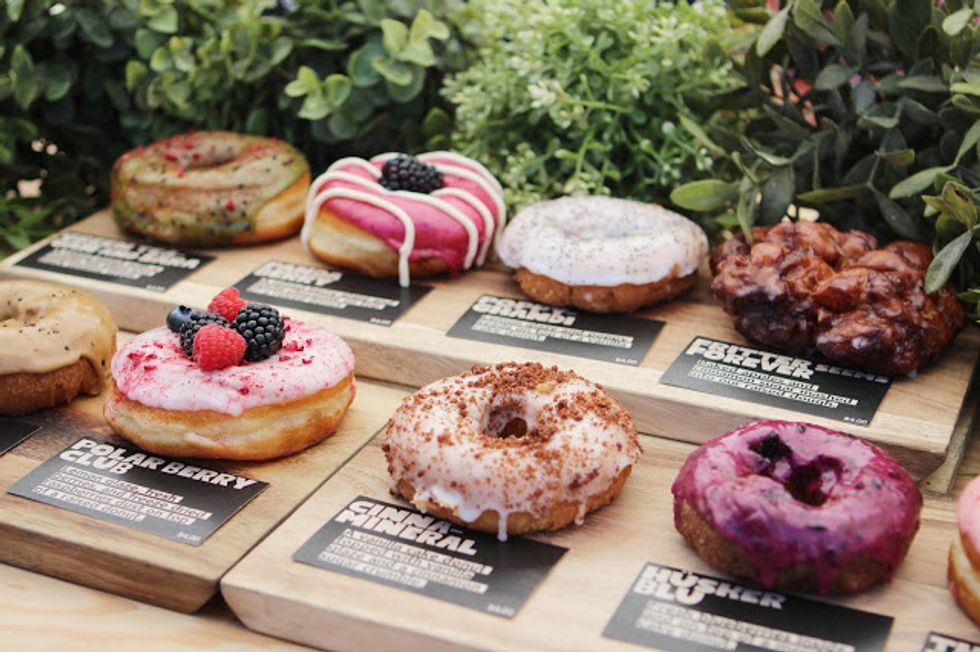 http://www.sartorialdiner.com/2016/07/eats-in-la-smorgasburg.html
If you're a foodie, you will NOT want to miss America's largest open-air food market! 100 local vendors pack in to cook their specialty dishes and serve to as many as 20,000-30,000 people on Sunday afternoons. You can't find food this delicious all in the same place anywhere else! Just make sure you don't eat anything the night before so you have plenty of room to try a little of everything!
9. Tromp around Little Tokyo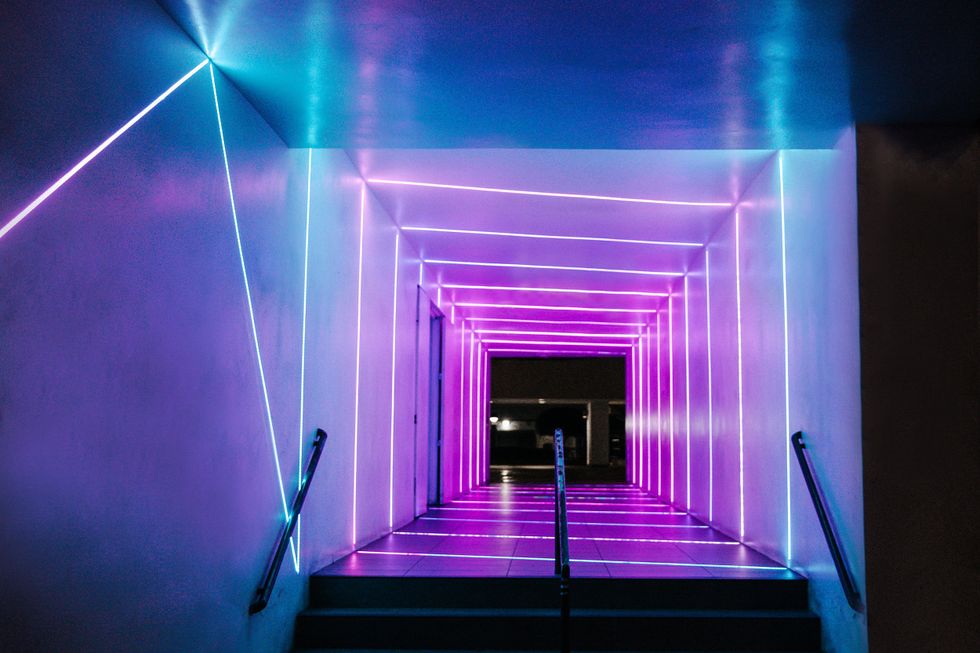 https://www.akikoyamashita.com/Portal
Little Tokyo is a cultural delight. It has beautiful lanterns dotted everywhere, amazing food on every corner, and tons of traditional Lucky cats and trinkets to charm all! Inner 13-year-old weeb in me felt like I was walking through the streets of Japan as I explored the Weller Court Light Tunnel, manga stores and tried the fresh sushi. The Japanese American National Museum is also worth a visit when you're in the area!
10. Appreciate the Arts District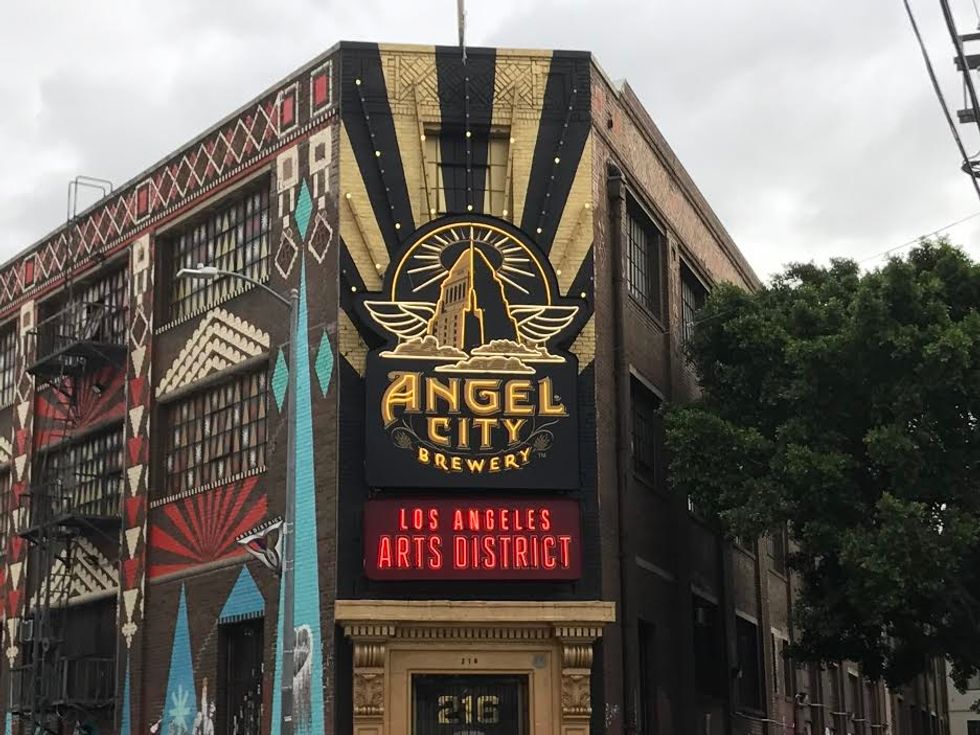 http://dailytrojan.com/2017/03/05/los-angeles-arts-district/
Art lovers will relish every mural and sidewalk graffiti as they stroll through east downtown L.A. A popular place to casually explore, this hip spot celebrates local artists through a series of colorful walls. Attracting professionals and dreamers, this is a perfect location to fuel your creative soul.
Currently, I'm sitting in my little apartment in Charlotte wishing I could be back in Cali sipping on red wine and watching the sunset over the horizon on Venice beach. Maybe you can take a trip soon and I can live vicariously through you until my next excursion to the west coast!