If you ever have any trouble finding a place to drink I am here to help you out! Tucson is small but they have a variety of bars and the ones I have listed will NOT let you down. Grab a friend to pre-game with, and then go out drink more, dance, and meet some new friends! So, get ready to drink and have a fun time!
1. Union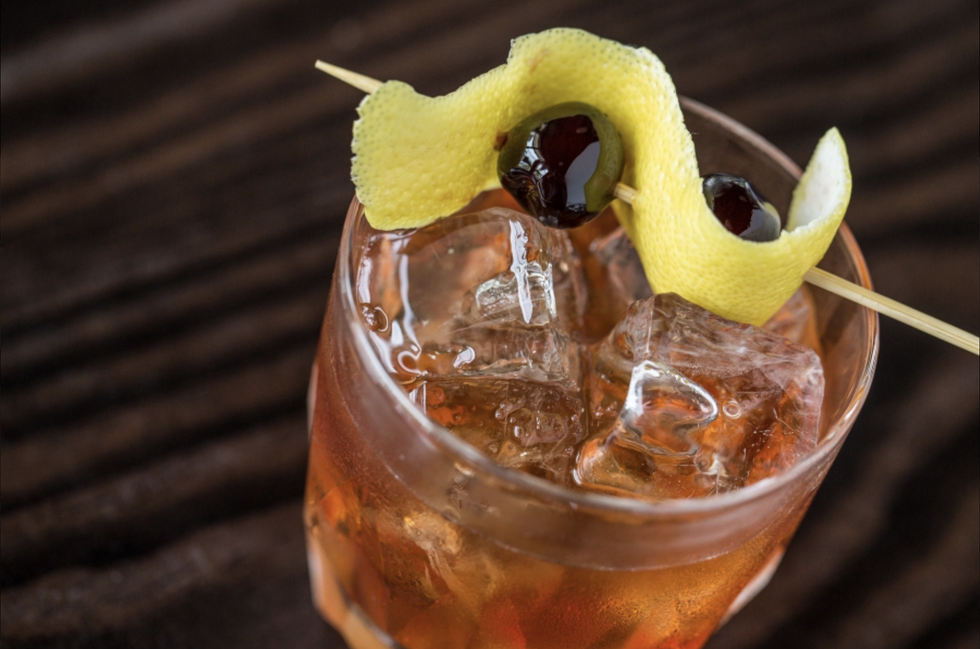 https://www.uniontucson.com/sunday-brunch/
This is your go-to place if you either like whiskey or bottomless mimosas. They have whiskey Wednesdays they have half off all drinks that include whiskey in them. On Sundays, they have bottomless mimosas from 10-2p.m. This is my favorite day to go because they are $20 and 0.01 for each one, which is a steal if you like a lot of champagne like me. And on top of that their brunch is TO DIE FOR; I recommend getting the All American breakfast and maybe 20 mimosas. Just make sure you take an uber back!
2. The Red Garter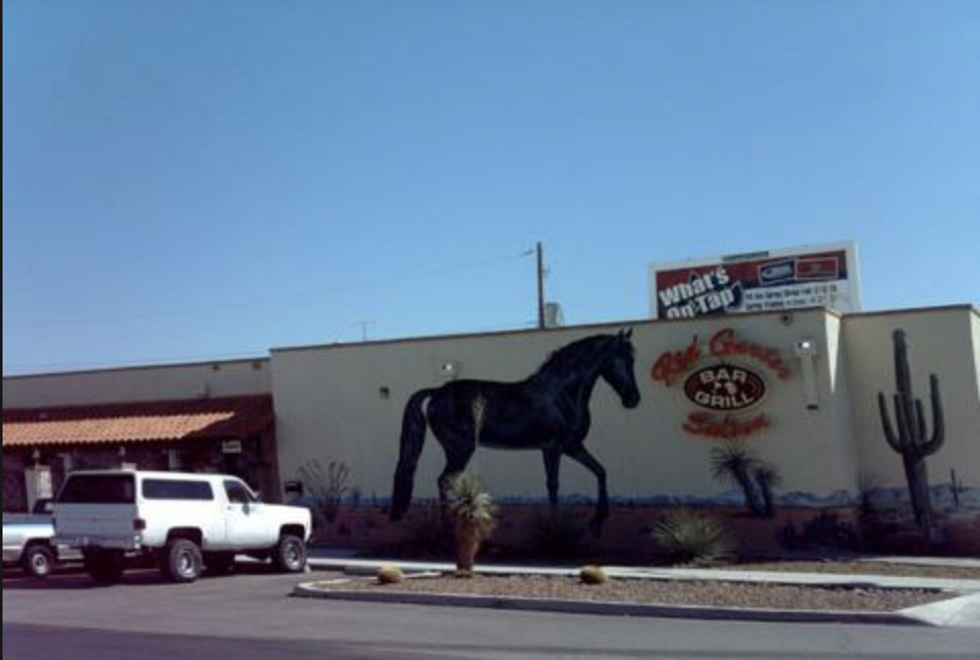 https://redgartertucson.com
Red Garter is the place to go if you love pool and darts with great American food! Their burgers are to die for and especially if it is paired with a beer. Pool is one of my favorites games to play when I am drinking because it is a competitive game. I am a very competitive person and it comes out more when I have a few drinks in me. Their burgers are also amazing, especially when you pair it with fries. I got the jalenpeño Cheddar burger and you should too unless you don't like spicy things!
3. Chuy's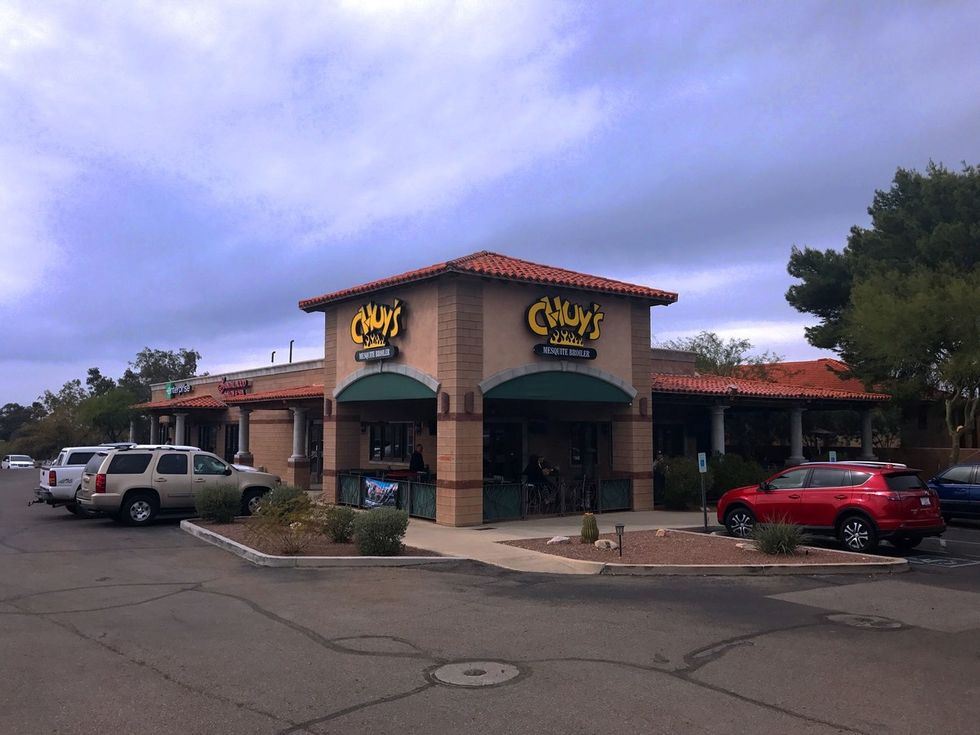 https://nwtucsonchuys.com
This is my parent's go-to spot and I always love going with them! They have one of the best chicken tacos I've had. They come with avocado and their special sauce, which is what makes the meal! I also love all of the people that work at the one in Oro Valley, and they are a pleasure to be around and have a conversation with. They also have amazing drink specials but every time I go there I always get their strawberry margarita. They use fresh strawberry puré and I always ask for a sugar rim. Their frozen margaritas are also one of my go-to's... I just love margaritas okay? Okay.
4. IBT's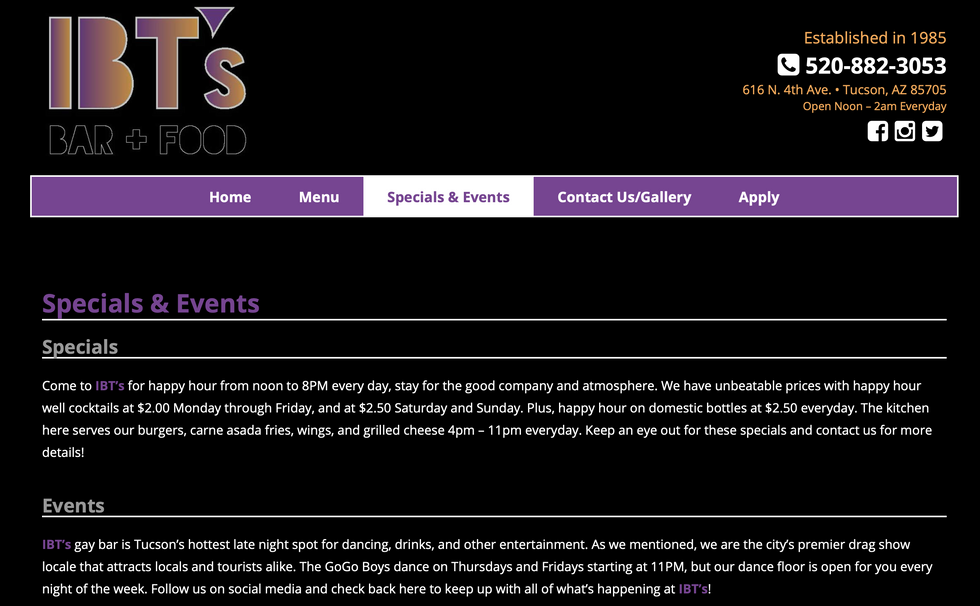 http://www.ibtstucson.com
The only two times I have been to IBT's was when I had just first turned 21. I went with a couple friends down to Fourth Avenue and I picked up a "liquid marijuana shot" which just tasted like lime. But the dancers and the positive atmosphere in the place is INSANE. It makes you want to dance and have an amazing time with friends. The other time I went was when I did a party bike with my co-workers, see the picture above, and we saw their drag show! It was so amazing the performers are all so positive and funny with a side of sass.
5. Hifi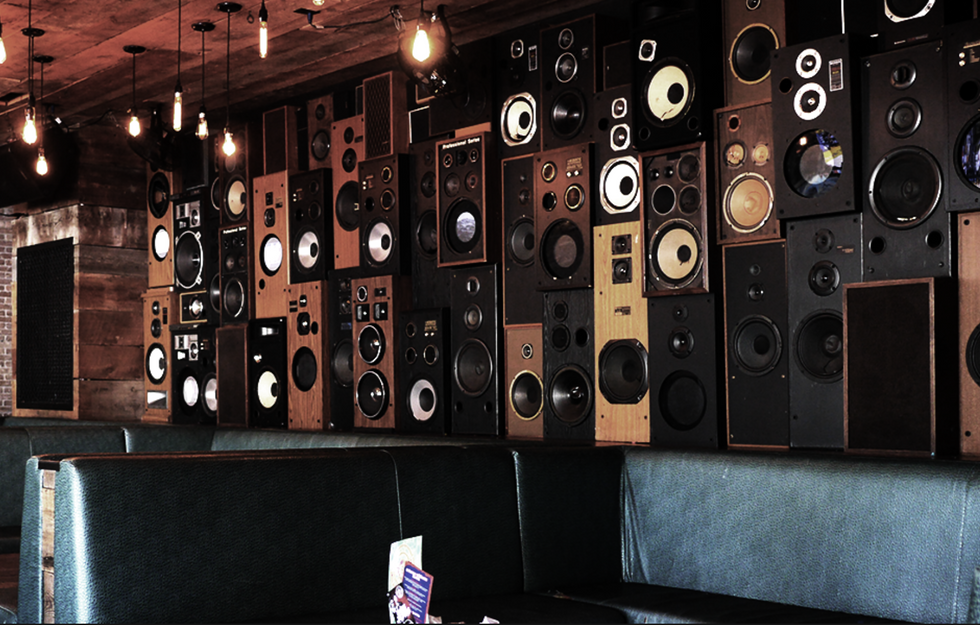 https://hifibars.com/reservations/
This is the place to go if you love going out on Congress with your friends on the weekend. It is always "LIT AF". They have amazing fishbowls, and their two for one Tuesday's are to die for. My go-to when I come here is vodka and lemonade or rum and pineapple juice. They also have DJ's on Tuesday's and on the weekend. You can reserve a table or just dance around on the tables having the time of your life, then go to Insomnia Cookies which is right next door for a late night snack. Not to mention they have $20 dollar bottomless mimosas too (wink wink)
6. Illegal Petes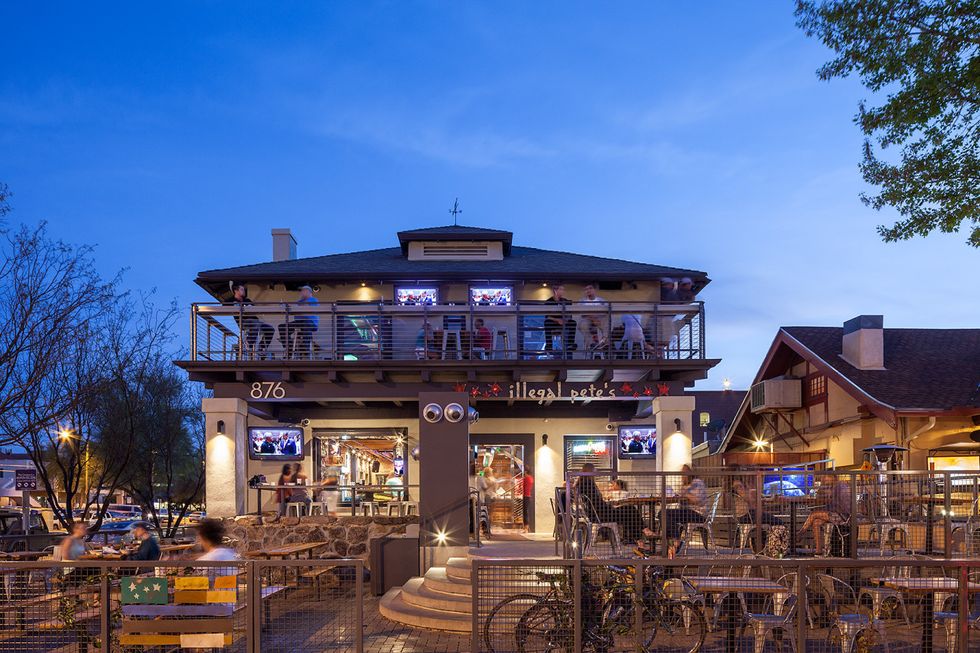 http://robpaulus.com/projects/illegal-petes-tucson/
I have to put in the place where I work. Plus their margaritas during happy hour bare just how I like them, strong and cheap! It comes out to $3.50 per marg during happy hours, which is 3-8 and 11-1. The weekends are super fun, especially before a UofA football game. But beware, don't come if you aren't ready to have a good a$$ time!
7. The Hut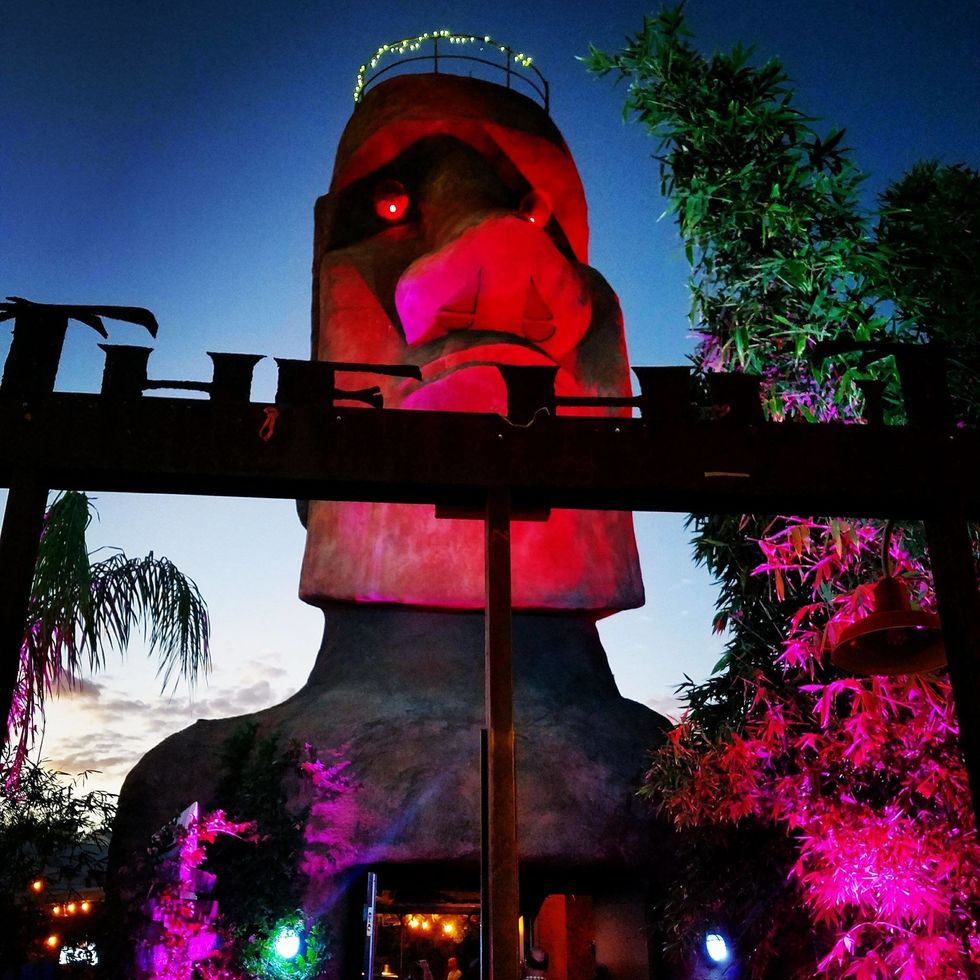 https://www.facebook.com/TheHutTucson/photos/a.196212187059215/2067878139892601/?type=1&theater
This is THE PLACE for fishbowls. Grab a couple of friends and share a big a$$ drink, and if you all split the cost it is totally worth it and inexpensive. The Hut has amazing live music and karaoke. Did I also mention that they have giant Jenga? Well, they do so get your game face on and play a game or five!
8. Gentle Ben's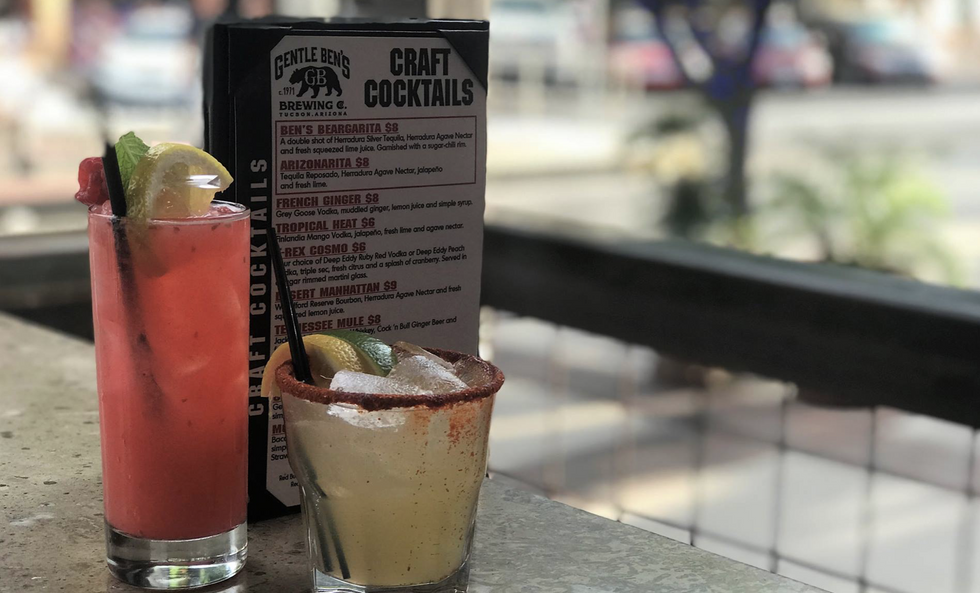 https://www.facebook.com/GentleBens/photos/a.10150797278616835/10155375484466835/?type=1&theater
I always come here on Friday nights when I am not working across the street. They have $6 pitchers of AMF's or long island ice tea's. If you have a couple you'll be good for the rest of the night. They also have awesome music performers who come here, usually on Saturday's. It's a lot of DJ's and the vibes in the place are contagious.
9. Che's Lounge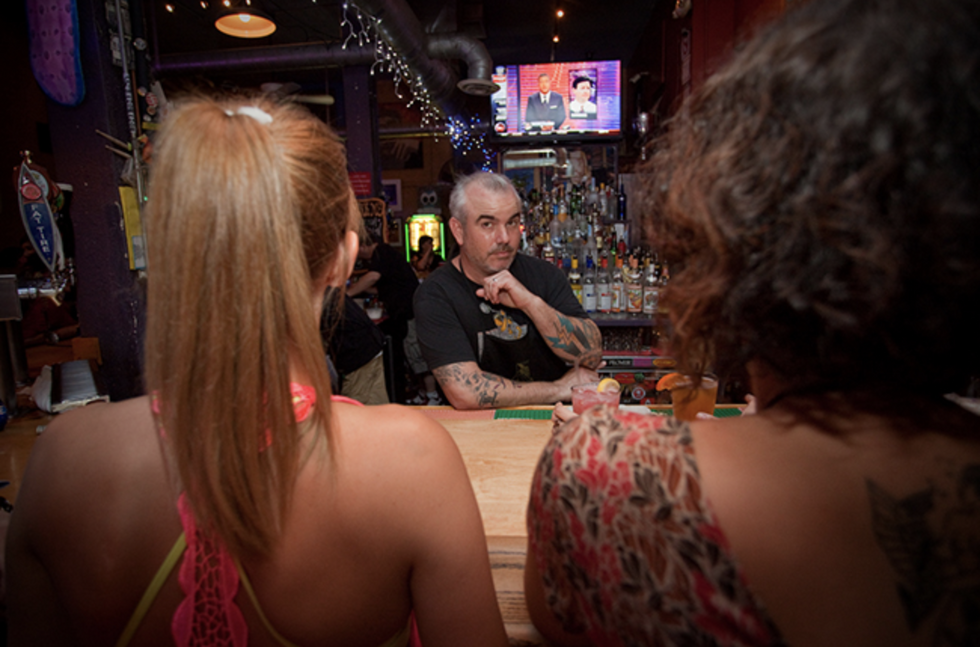 http://www.zocalomagazine.com/life-in-tucson-october-2012/donovan-white-at-ches-12-birthday_/
I ALWAYS come here when I am with my parents or when I am done walking around at the Fourth Avenue Street Fair. They have amazing hot toddies and a watermelon vodka (or tequila) drink. It is a small dive bar with awesome art. I dare you to come to this small and tight-knit bar and have a couple drinks, you won't be sorry.
Everyone has their favorite bars where they make fun memories with friends and the people that they meet. Have a fun time with your friends and get drunk doing it. But, don't forget to be responsible and call and Uber or have a designated driver afterward! The memories last forever, especially on Snapchat. (wink wink)