During my life, I was fortunate enough to travel to a bunch of breathtaking and amazing places with my family and friends. Here are just some of my five favorite places.
1. Italy-Cinque Terre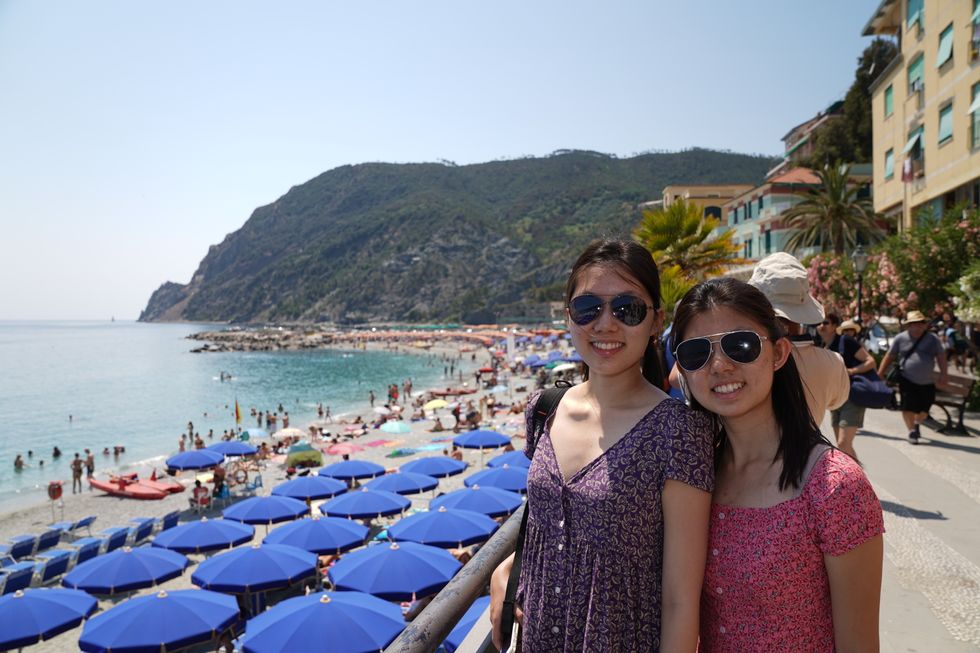 This past summer, my family took me to Italy as a graduation gift. I was absolutely blown away by the scenery. We went to Venice, Florence, and Rome. My favorite place in all of Italy was Cinque Terre, which consists of five islands, and is about a three hour train ride from Florence. Here is a picture of me and my sister at Cinque Terre. This place has the bluest ocean water I have ever seen. Cinque Terre used to be an underappreciated destination but over the years the number of tourists have skyrocketed.
2. Maui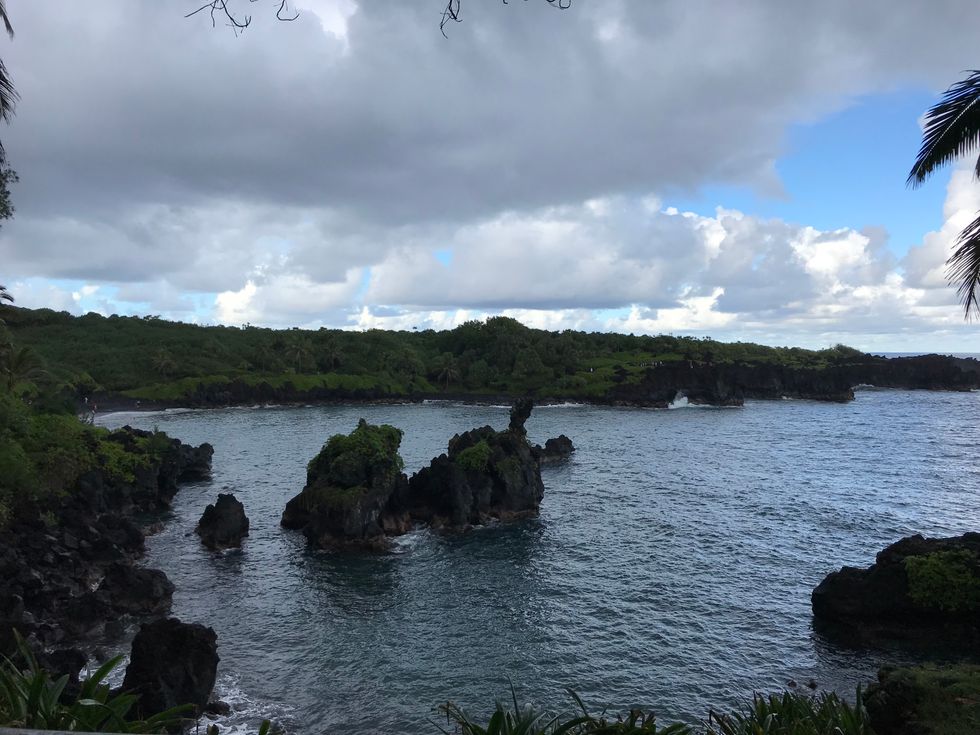 Over winter break, my family went to Maui. I loved walking along the beach during sunrise and sunset. Some of my favorite activities were whale-watching, snorkeling, relaxing by the beach, and hiking. The must-do's in Maui include dedicating a day for the Road to Hana and visiting the Crater of Haleakala. Here is a picture of my favorite part of Hawaii: Black Sand Beach.
3. Los Angeles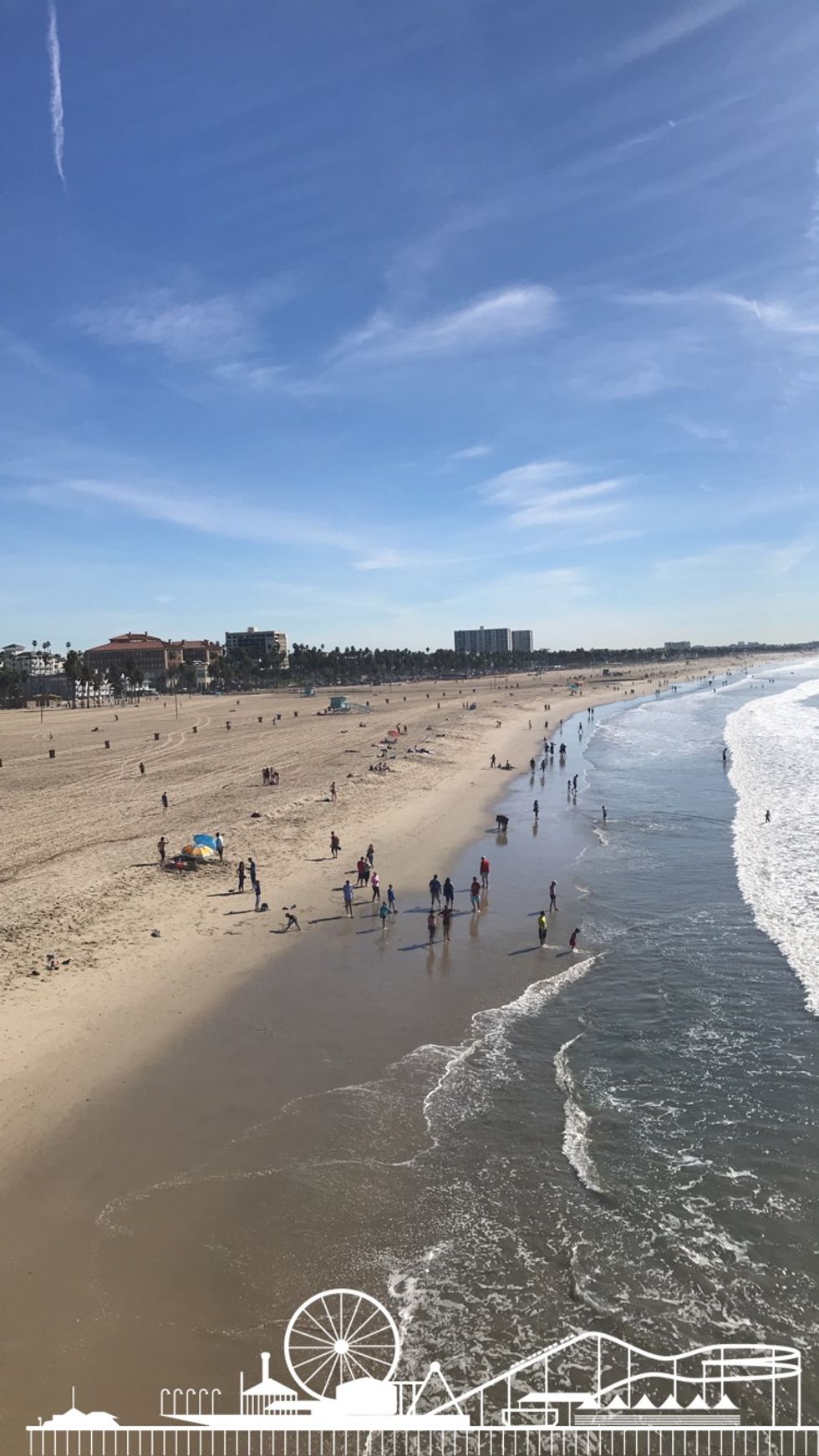 Los Angeles is my favorite place in California. It is the perfect mixture of a city life and a beach life. There is always something to do whether it is visiting museums like the Getty or sight-seeing in Hollywood, or going to the beach. I visited my friends at University of Southern California over winter break and I was very impressed by the city. This is a picture of Santa Monica Beach. My best friend took me here and I had such a great time at the pier and walking alongside the shore. The rollercoaster at the Santa Monica pier is a must-do!
4. Atlanta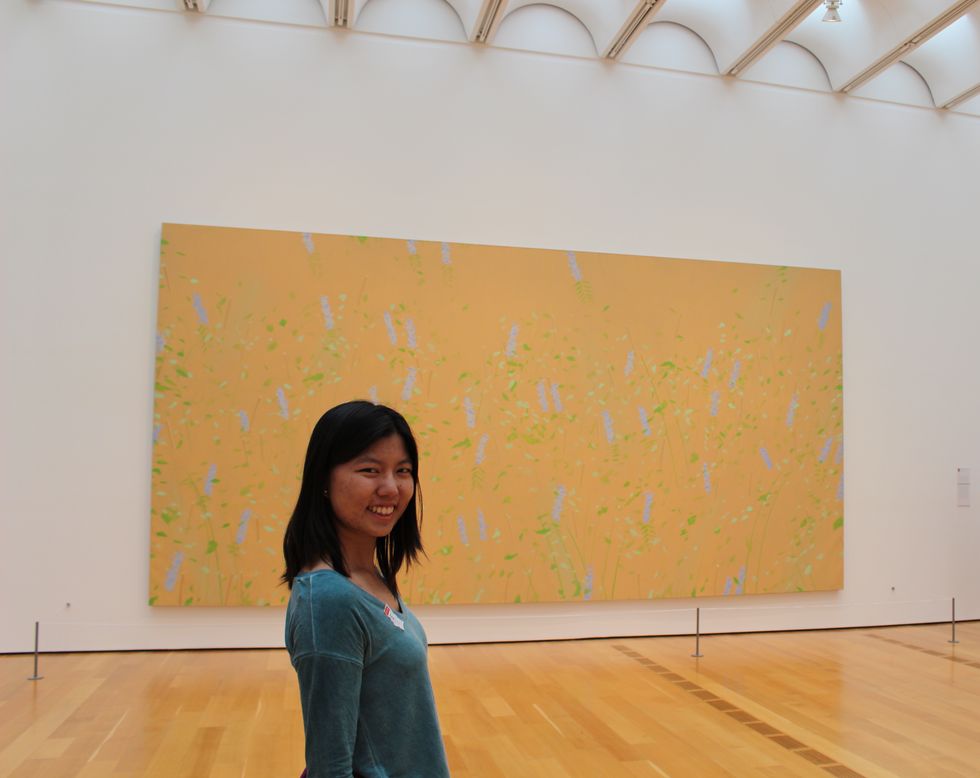 When I moved to Atlanta last fall, I instantly fell in love with the city. While it is one of America's most famous cities, it is not as metropolitan or as crazy as signature cities like Los Angeles or New York. There are so many things to do with family and friends such as visiting Piedmont Park, the High Museum, Atlanta Botanical Garden, and Ponce City Market. It is very easy and cheap to go to Downtown Atlanta from Emory, especially if you split the Uber ride with some friends. Here is a picture my roommate, Chloe Lam, took of me at the High Museum during one of the first weekends of second semester.

5. Arizona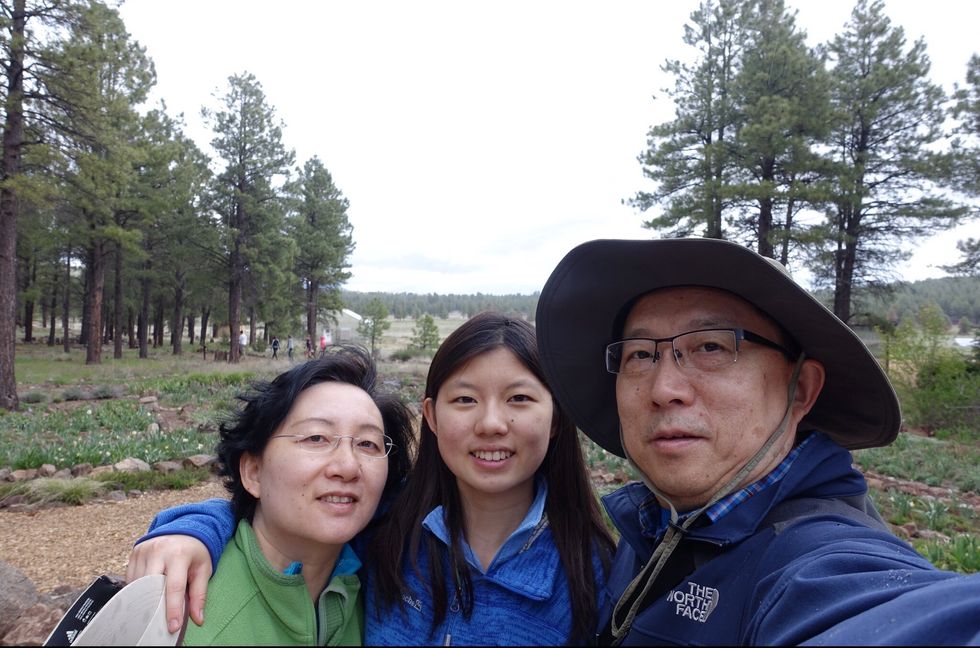 Last by not least, Arizona will always have a special place in my heart. This is where majority of my childhood took place. It is filled with thousands of happy memories from graduation, prom, IB and birthdays. I will always love Arizona. Even though it does have extreme temperatures and may not have as many things to do as other places, it is still worth visiting. The red rocks in Sedona and the vast Grand Canyon make the place a Western gem. In this picture, my parents and I are in Payson, Arizona, about two hours away from Phoenix.