Dear Theta Nu,

Thank you for giving me the family I never thought I would need.
We aren't perfect and we don't try to be. Some of you drive me up the wall, but that's OK. We all have our ups and downs.
If I had to go back in time to the day I registered for formal recruitment, I know I wouldn't change a thing. You taught me what it means to be a sister and to have a whole ballroom of sisters working together for the greater good. You showed me how to live with love in my words, honor in my actions, and truth in my endeavors. Thanks to you, I read between the lines and see the good in everyone. What matters most in this world isn't what we look like or what we possess; what matters is the honorable women we become as we face the trials of life.

Thank you for giving me the opportunity of a lifetime and welcoming me into your bond. As different as we all may be, we share these letters and come through together when it counts. When I feel like I'm lost in the woods, I know I can count on you all to show me the way out. Even when you don't realize it, you all inspire me to be a better person tomorrow than I was yesterday. I couldn't have asked for a better group of women to spend my college years with.
To my g-big, my big, and my little,

I am so thankful to have met you and have you in my life. If it wasn't for Phi Mu, I would never know what it is like to be a part of something so beautiful. We're all crazy (in a good way) and love each other no matter what. I hope that we continue to have reunions when we're older and I hope our family's legacy lives on in Theta Nu. Thank you for being the best support system ever and lighting up my day when feel like I'm stuck in the dark.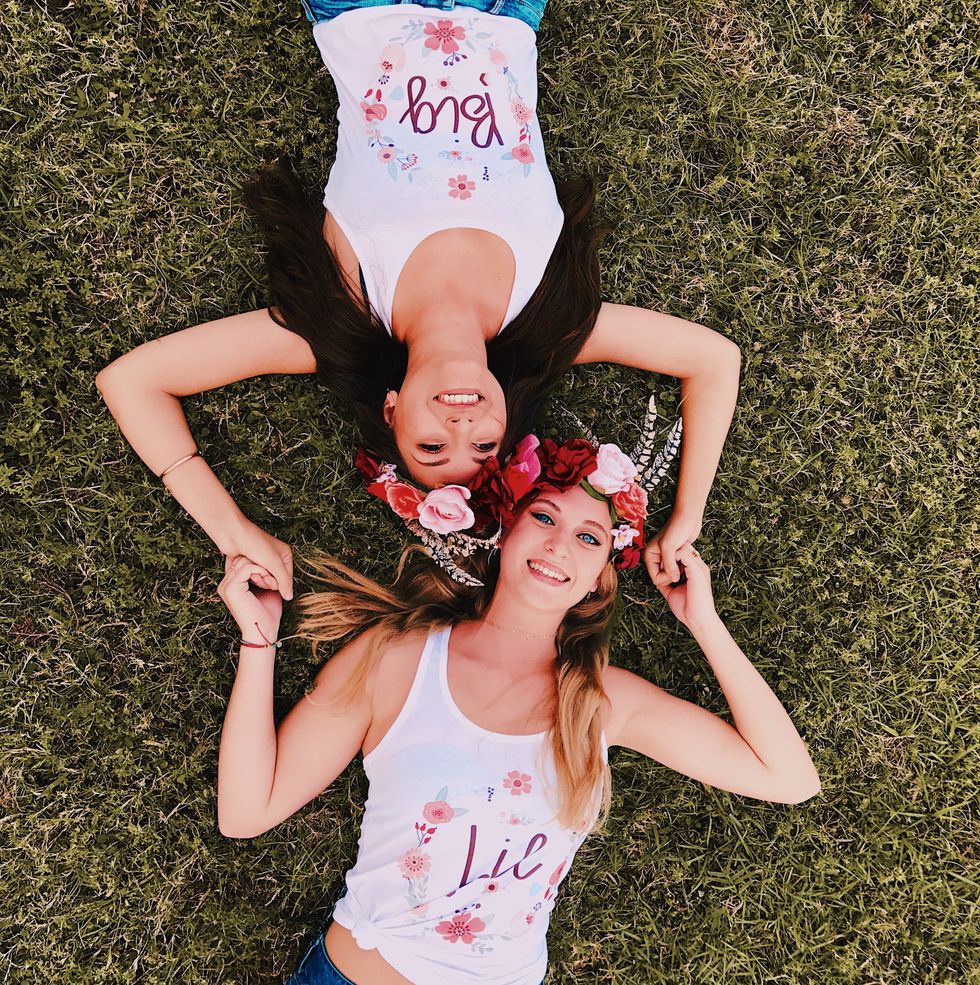 Big & Little reveal - Photo by Victoria Whelpley
I wouldn't trade the past two years I spent in this sorority for anything. Even when I am not showing it, I appreciate all of the lessons sisters have taught me. I never had a sister growing up, and now I have so many it's hard to keep track. Thank you, Theta Nu, for giving me the chance to grow and flourish in an environment of women who push me to be my best.