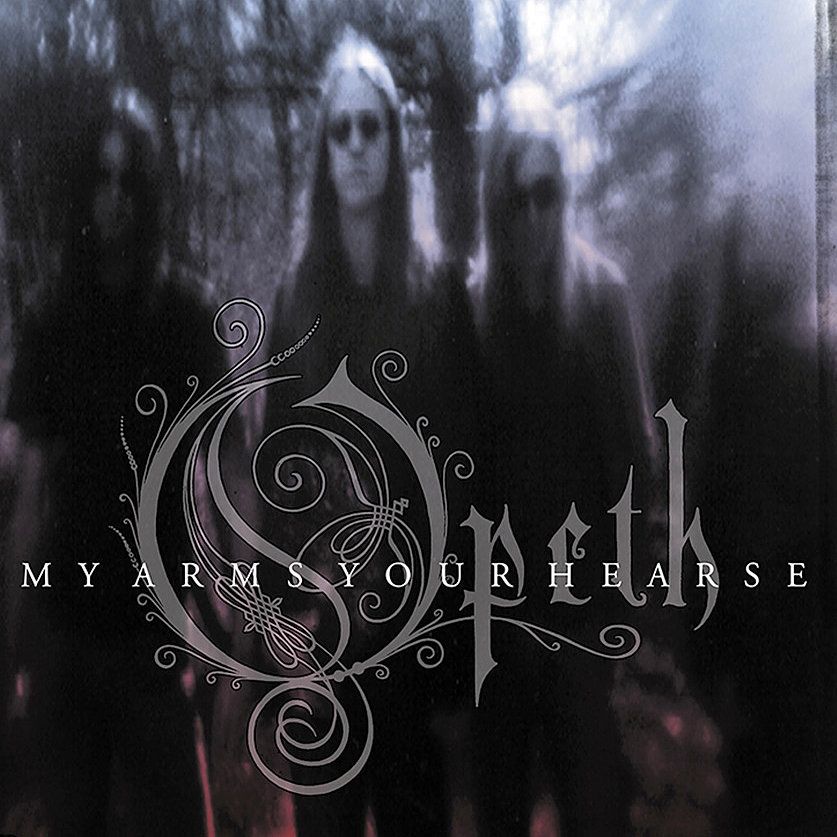 Line-up:
Mikael Åkerfeldt - vocals, guitars, bass
Peter Lindgren - guitars
Martin Lopez - drums
Additional info:
Recorded at Fredman Studios.
Due to technical problems at Fredman Studio, acoustic guitars were recorded at Nacksving Studio.
Engineered and co-produced by Fredrik Nordström.
My Arms, Your Hearse is the third studio album by Swedish progressive death metal band Opeth. It was released on August 18, 1998 in Europe ,through Candlelight Records, and in the United States, through Century Black. The album's total length is 53:13. This would mark the first Opeth album with Fredrik Nordström as a producer and his impact would be immediately felt in helping Opeth sound more powerful than before.
Despite how good Opeth's previous two albums were, they still had flaws. My Arms, Your Hearse is the first Opeth record that is seemingly flawless through its 53:13 run time. Unless, I really nitpick there is not a single flaw with this album. I think that the biggest improvements for Opeth are the vocals, guitar riffs, and tighter song writing that is more enjoyable to listen to. Prog fans and death metal fans will really enjoy this record. Opeth's new sound would prove to be the one with the biggest impact for the group.
Top Tracks:
1. "Demon of the Fall"
2. "The Amen Corner"
3. "When"
Grading Scale:
1-1.5: Garbage
2-2.5: Awful
3-3.5: Bad
4-4.5: Disappointing
5-5.5: Mediocre
6-6.5: Satisfactory
7-7.5: Good
8-8.5: Great
9-9.5: Excellent
10: Perfect
My Verdict:
My Arms, Your Hearse is an amazing album that still blows my mind to this day. Mikael Åkerfeldt is incredible in his ability to shift between growls and clean vocals. His growls sound fiercer than ever and his cleans are as soft and beautiful as ever. The song writing on display is as good as it gets in any genre of music. With this release, Opeth acheived perfection for the first time.
Grade: 10/10