October is a great month. The leaves are the brightest colors, you have an excuse to drink more coffee, and you have a lot of opportunities to post romantic things about your significant other.
And we all take advantage of it.
I saw certain captions repeatedly. Pumpkins and red and orange leaves were filling my feed. You probably had that too
Here are 20 things you inevitably saw on your Instagram this October (Thanks again to the Odyssey Top Incluencers Group for all their help!).
1. A pumpkin patch
2. A pumpkin patch with her boyfriend
3. A pumpkin patch with her boyfriend and the caption says something about how she picked her boyfriend instead of a pumpkin
4. Pumpkins
5. Carved pumpkins
6. A lot of pumpkins
7. A pumpkin spice latte...or 50.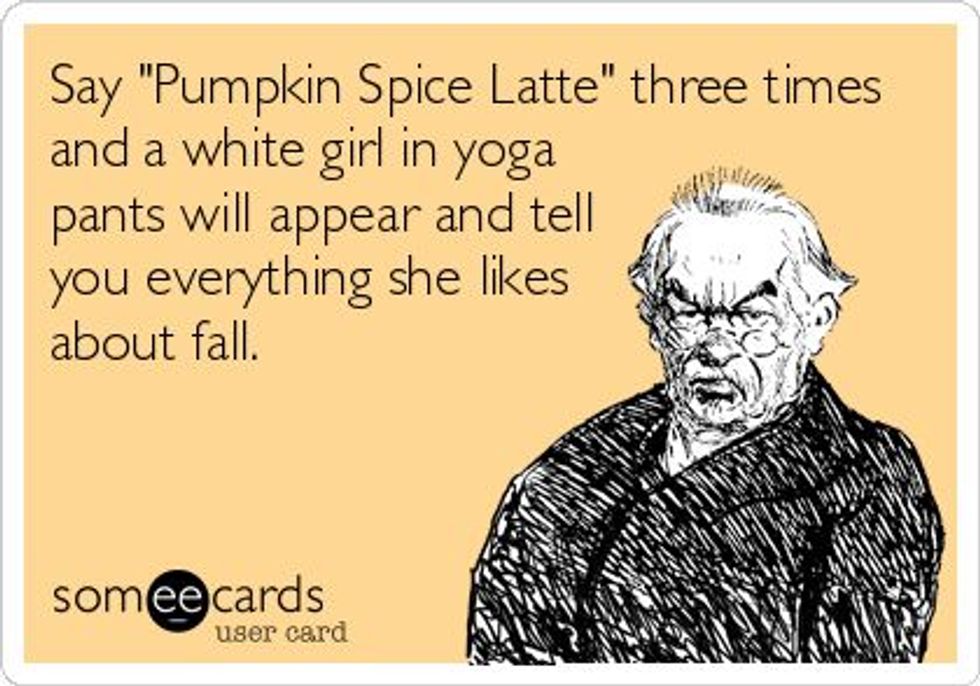 8. People picking apples in cute outfits
9. People picking apples with their significant other saying "I picked you" (Basically, find autumn produce and use it as an excuse to post something romantic)
10. The caption "FALLin' for ya"
11. Coffee (Even more often than during other times of year)
12. Couples Halloween costumes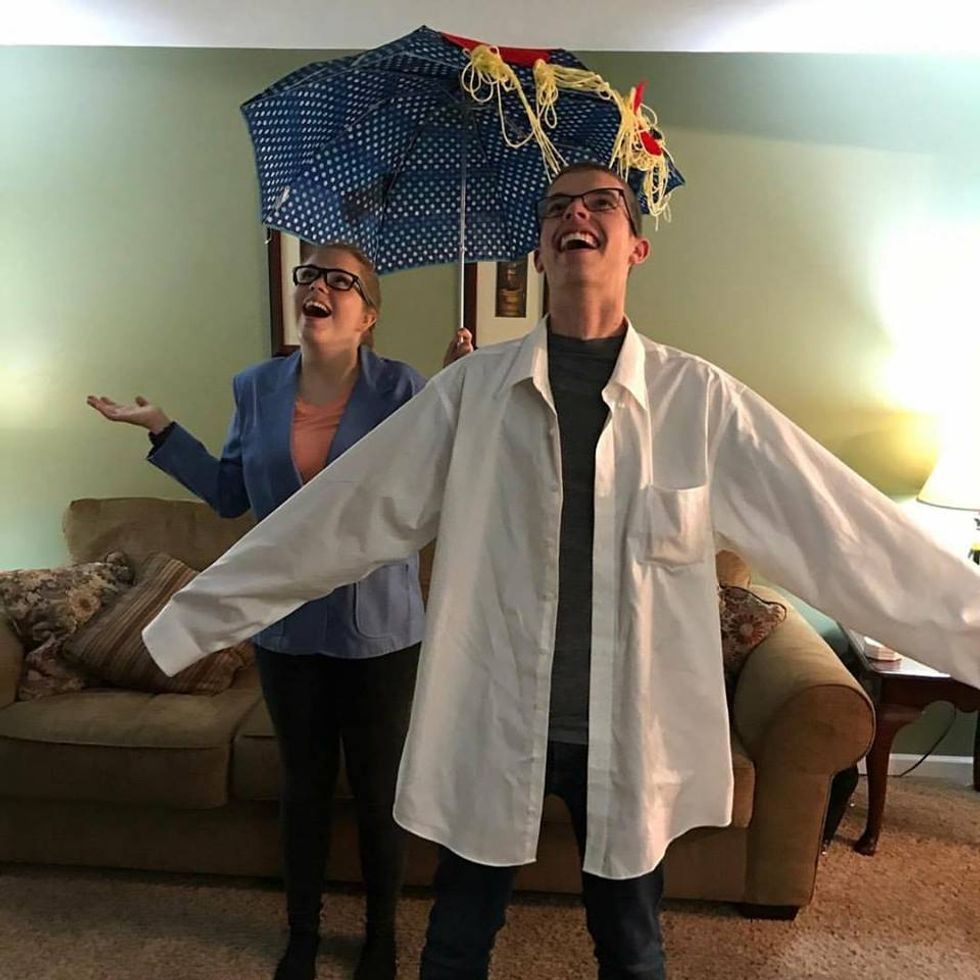 Okay, okay. That picture is of my boyfriend and me from our friends' Trunk or Treat at their church. I fall into the October-Instagram trap, too. By the way, can you figure out what movie we're from?
13. Single college girls Halloween costumes
14. Leaves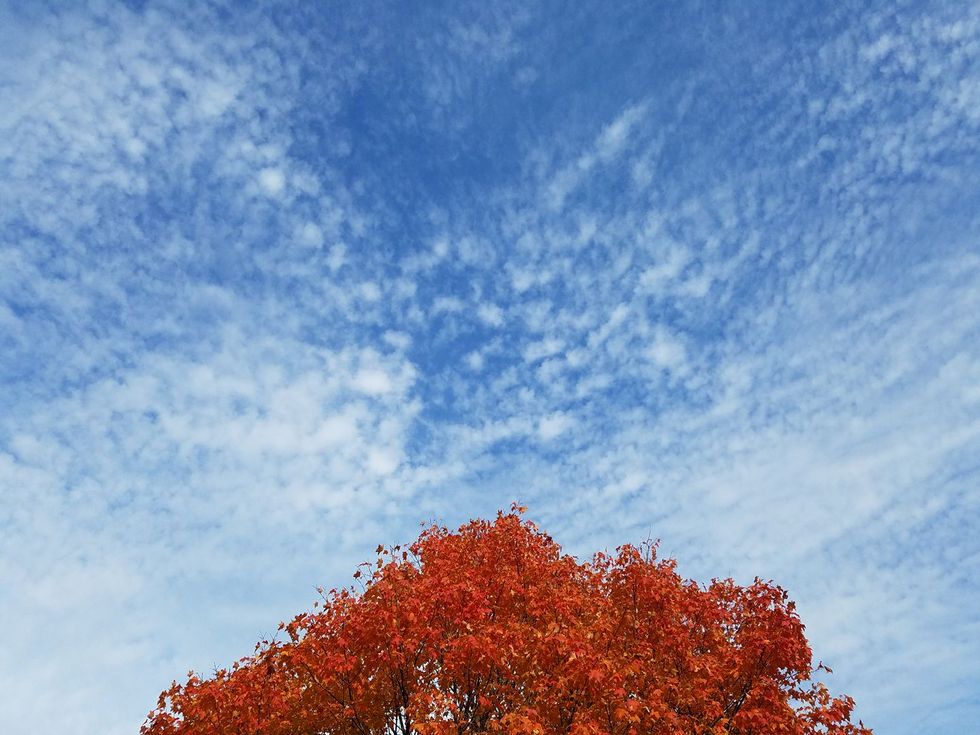 17. Anything Addams Family
18. That classic white girl fall look: riding boots, leggings, plaid, hats are really popular this year...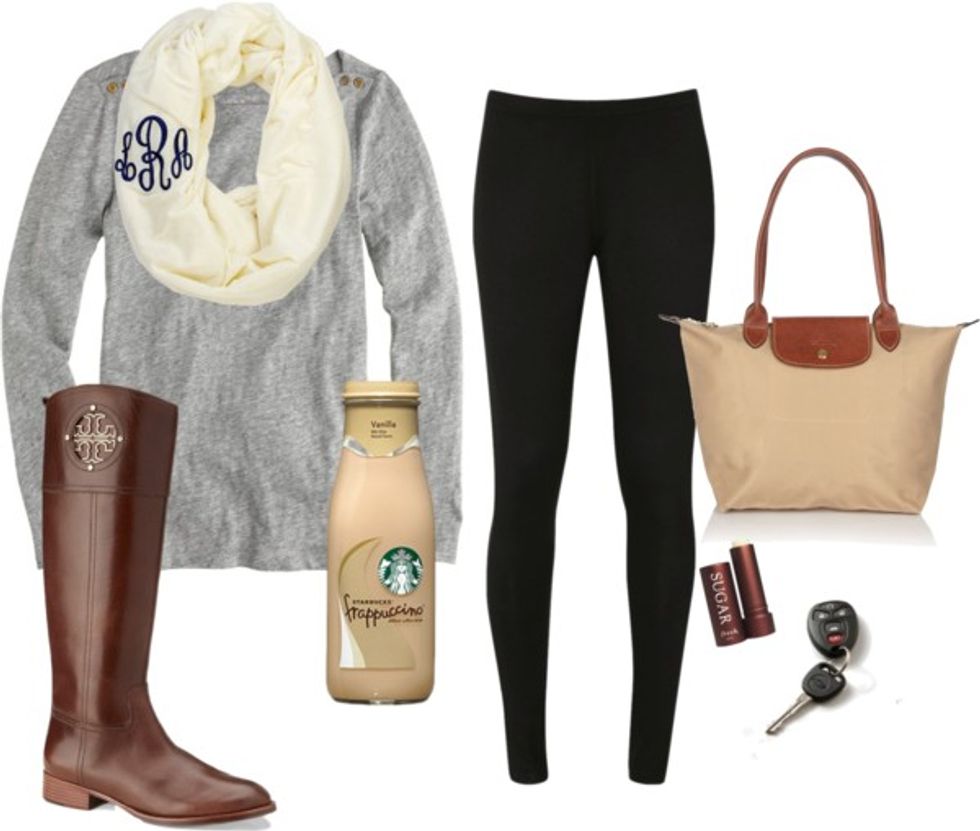 19. "spooky" is somewhere in the caption
20. #sweaterweather