Struggling to decide what you should be for Halloween? Don't want to have to buy an actual costume because you're not, like, five anymore? Look no further, for all the inspiration you need to nail Halloween 2k17 is right in front of you.

NYU students are so unique and cool and special; why not honor them by becoming them this Halloween? (Note: unless you don't mind explaining what your costume is, this is best executed at NYU's Washington Square Campus. Tandon has their own archetypes, I'm sure.)
The Wealthy Upper-East Sider
It may be best to read that Seventeen magazine article about the girl who came to NYU to become Blair Waldorf a few years ago to pull off this look. If you can't, just do some research by taking a look around you the next time you're in Kimmel or Washington Square Park. Is anyone wearing a plaid skirt and tights? Do they have a purse hanging from their elbow instead of a backpack? Are they-- and this is important-- wearing a headband? If so, then you've found your Halloween costume, my friends.
Is it a coincidence that you can recreate this outfit with just twenty dollars when the real thing costs closer to one hundred dollars? Nope, that's just part of the charm of the Upper East Sider.

I recommend preparing a monologue about how you met some famous artist and spent your vacations in Europe growing up, because there's nothing more interesting than hearing about the life on the Upper East Side. I mean, everyone could just watch Gossip Girl but no, this is better.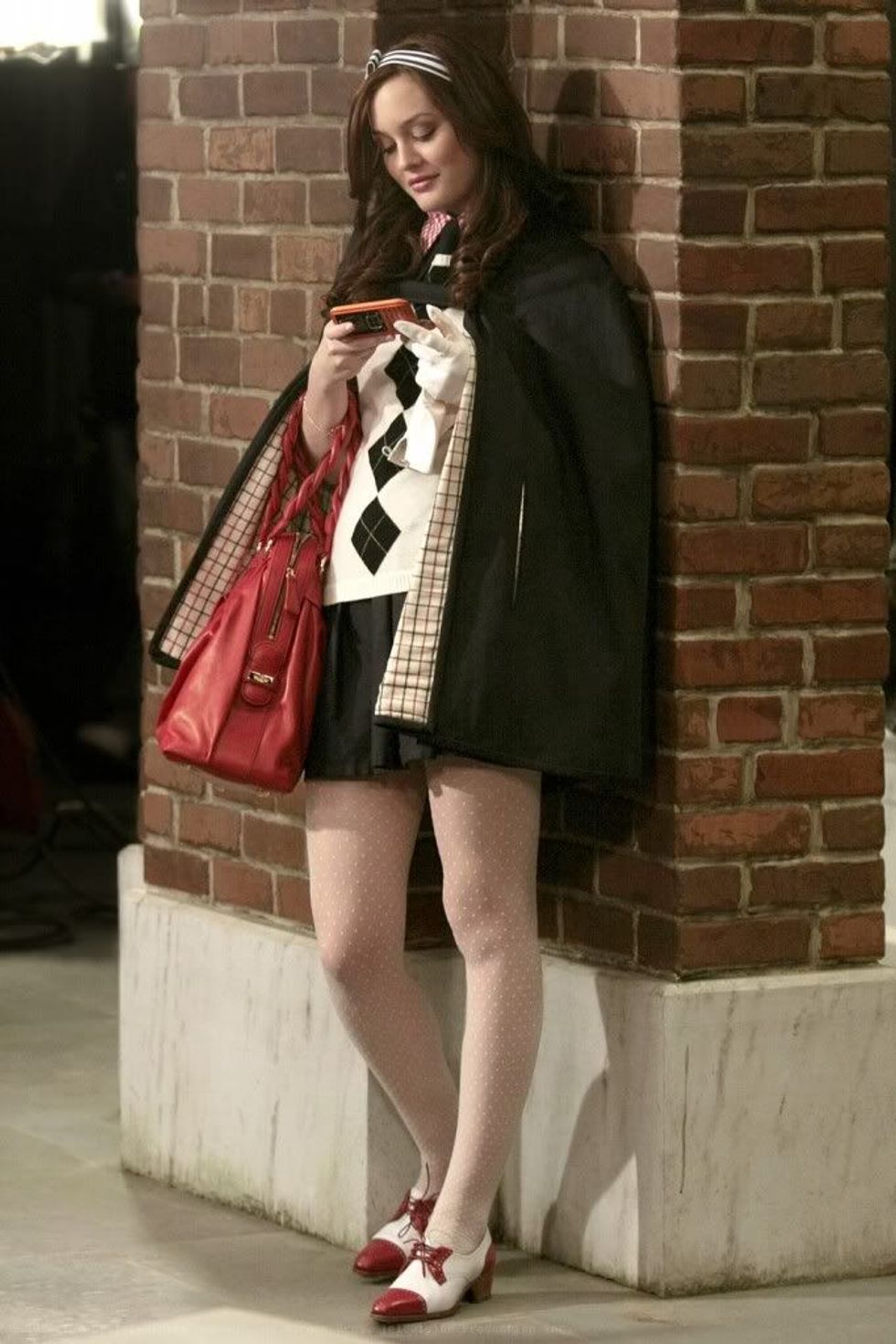 The Freshman
It's easy to be an NYU freshman for Halloween. To start, you'll need an NYU lanyard with your dorm room keys, your NYU ID, your social security card, and all the cash and credit cards you own attached to it. If you lose it, don't worry- it's part of the costume! Make sure your new backpack has the tags cut off and it is packed full of all the books you'll need for a semester's worth of classes.

Also, it's helpful to hold onto the straps of your backpack as you walk down the street, for unknown reasons. If you stand with your friends taking up the whole sidewalk or rudely rush in between people to make it to class on time doesn't matter—either work to pull off this look!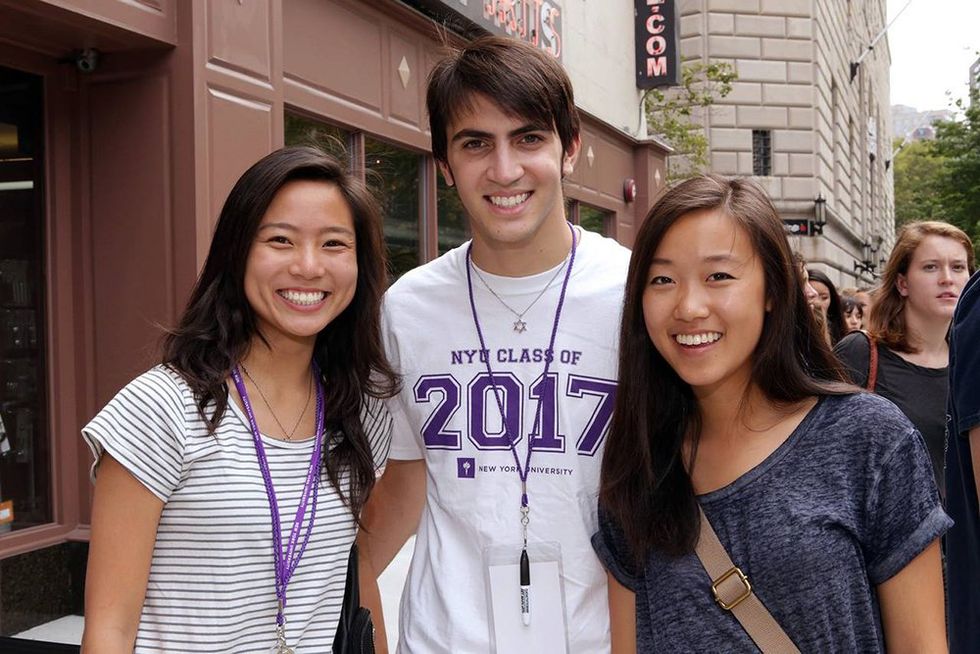 The Sociology Stoner
Man, these guys are so easy to pull off you may not even have to go searching for props. Don't wash your hair for a few days to achieve that greasy, rumpled look. Then, pull on some baggy jeans and roll down the New York City sidewalks on a skateboard. It'd be swell if you had a copy of The Communist Manifesto tucked under your arm and a joint behind your ear, but it's not necessary. The people will recognize you.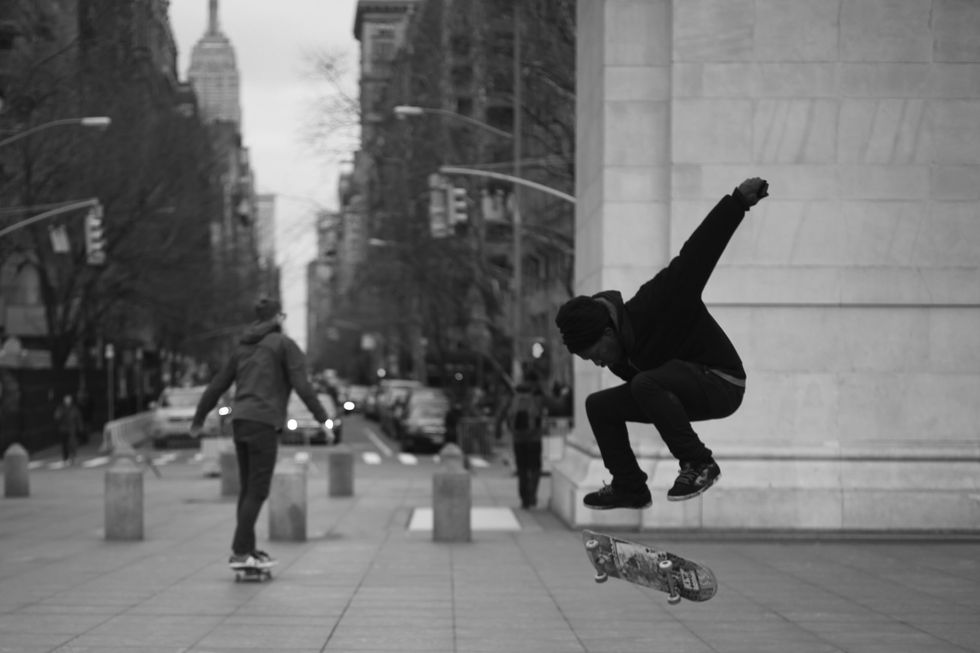 The Film Major
Do you already have a nose piercing? Perfect, you're halfway there. To master the Tisch Film and TV major, you simply need to wear jeans, converse, and a button-down with the sleeves rolled to your elbows. Don't forget to gel your hair or pull it back into a ponytail, and make sure to position your wide-framed glasses *just so.*

Prepare a couple of reasons why Quinten Tarantino is your #1, or how you've seen Shrek so many times it's now a part of you. Complete the look with a video camera and a post on Facebook asking, "Does anyone have a ____(insert super-easy-to-find prop here)____? I'm doing a film shoot."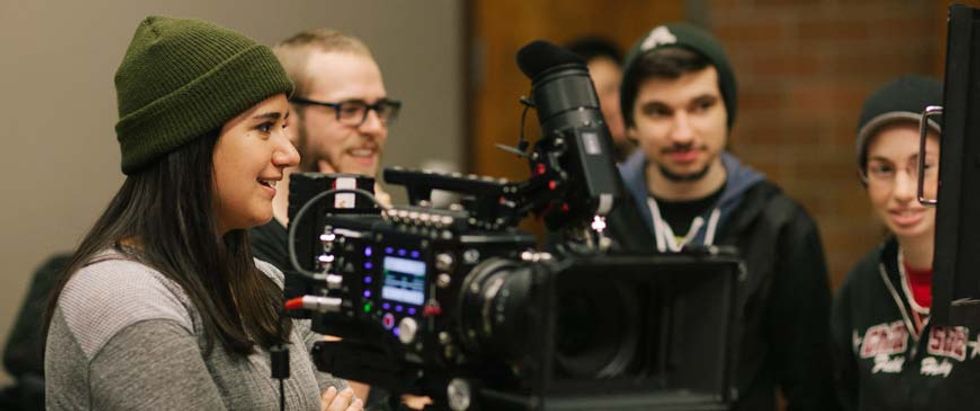 The Stern Student (you knew this was coming)
Literally just wear a suit and tell people you go to Stern, whether they asked or not.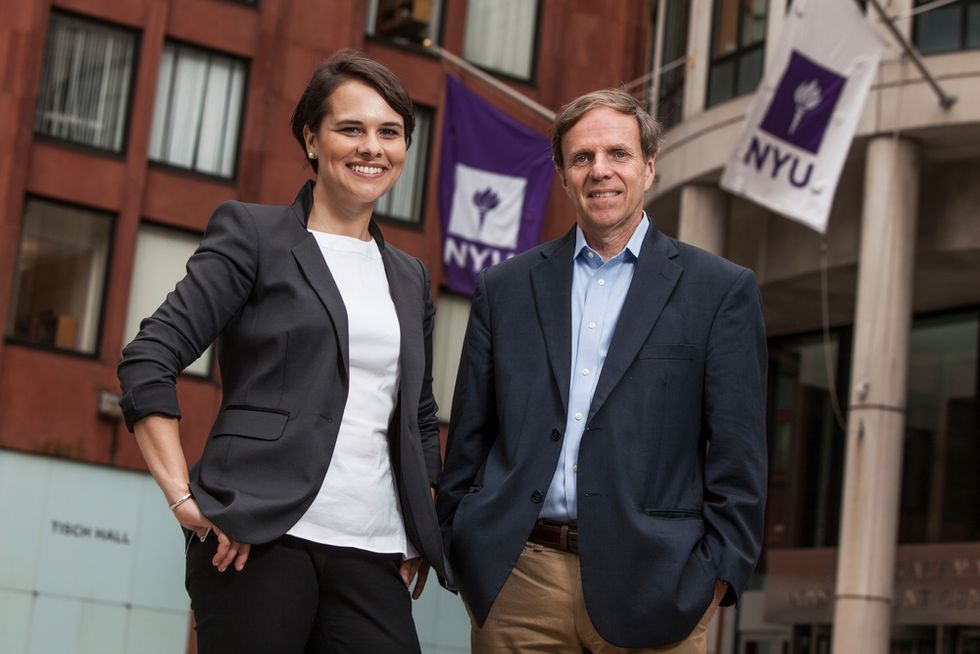 Who do you think I forgot?