I recently found a site that ranked the country's beautiful colleges and universities, and Northwestern was rightly ranked #1. Cool, right? But the photo that the article used to showcase the campus' beauty was an extreme closeup of Deering Library. While Deering is beautiful, that photo hardly got its best angle, and Northwestern has so much more to offer than what was shown. Here are some better photos of Northwestern that showcase how beautiful it really is.
1. First, a better photo of Deering Library.
Isn't it beautiful? Fun fact: Frank Lloyd Wright was offended that he wasn't asked to design the library, and once called it "a pig with its legs up in the air." I wouldn't necessarily have come to that conclusion on my own, but I do kind of get where he was coming from.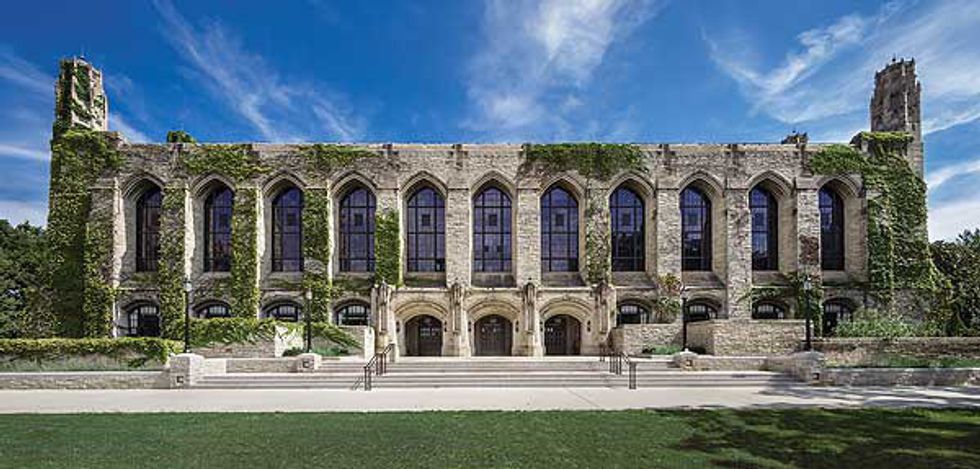 2. Here's the arch with University Hall in the background.
University Hall is, of course, the oldest building on campus, and definitely one of the prettiest. Walking by it is always a highlight of my day. And what better way to frame its beauty than by including the arch in the photo? This picture even makes the Chicago winter seem pretty.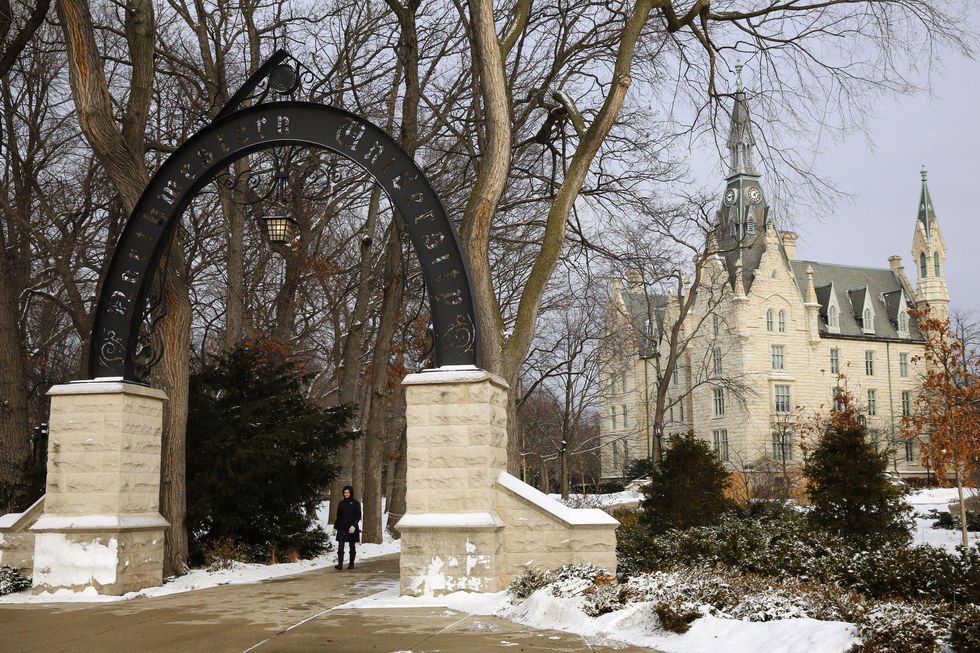 3. This shot of south campus, with the view of Chicago behind it, is amazing.
Classrooms that have a view of Lake Michigan and/or Chicago are always my favorite. What could be a better break from lecture than looking out the window and seeing this?



4. Speaking of the lake, here's the weird lagoon in the center of the Lakefill that's always beautiful (even when covered in geese).
Who wouldn't want that at their school?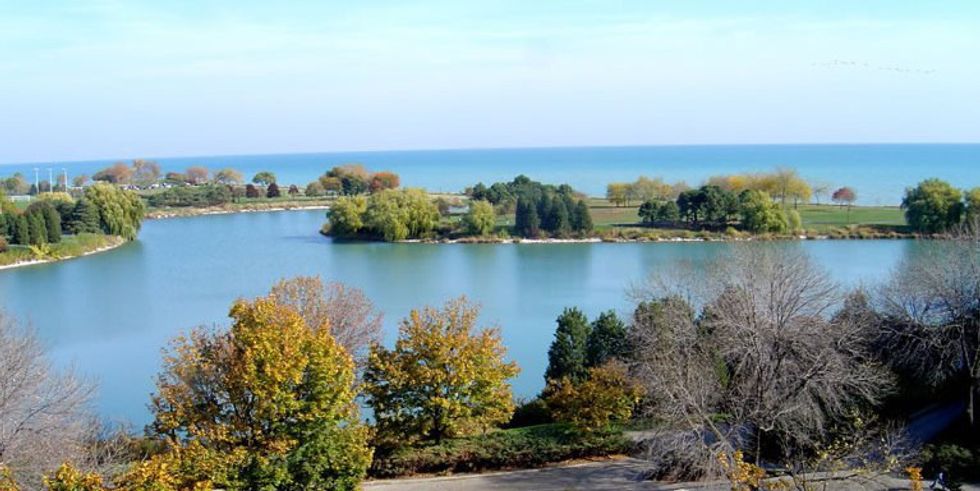 5. And look at these beautiful fall leaves.
I think this is that wooded area of campus between Sheridan and the library (not Deering) and University, but I could be wrong. How is it possible for us to have so many beautiful fall leaves when we're just outside Chicago? (The answer is magic).



6. Here's one of those aerial views that the university loves so much.
(Sorry for the watermark)


7. And the inside of Alice Millar.
I'm always amazed at how beautiful Alice Millar is. Seeing that big stained glass window from the outside at night, when it's completely lit up, has always been one of my favorite things about campus. I unfortunately couldn't find a picture of that, but it would have been a great shot for the article.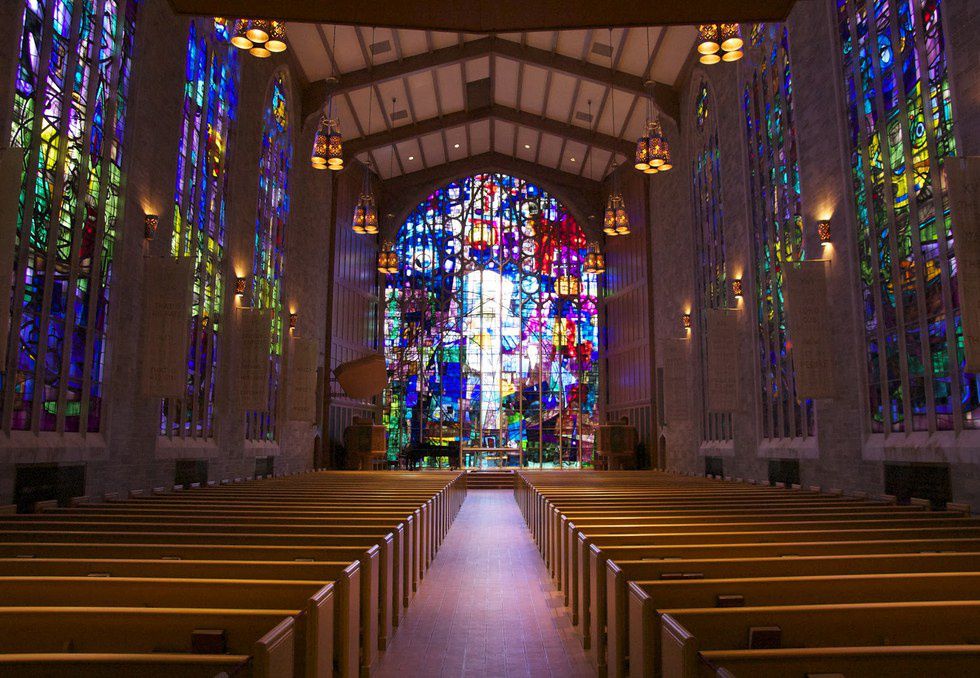 8. The Shakespeare Garden.
The Shakespeare Garden is so tucked away that I sometimes forget it exists, but look how beautiful it is! Definitely a great place for chilling in the warm weather.
Seriously, that article could have found so many pretty pictures of campus. Why did it settle? Of course, I am thrilled that we're the best. I mean, look at our campus!