New Orleans is known for its culture and traditions. During the holidays, the city breaks out all of its traditions, some of which have been around for over a century. Growing up in New Orleans Louisiana I was always surrounded by different cultures and traditions.
There are so many things to do during this time of year, so here are my top 5 favorite holiday traditions in New Orleans.

1. Celebration in the Oaks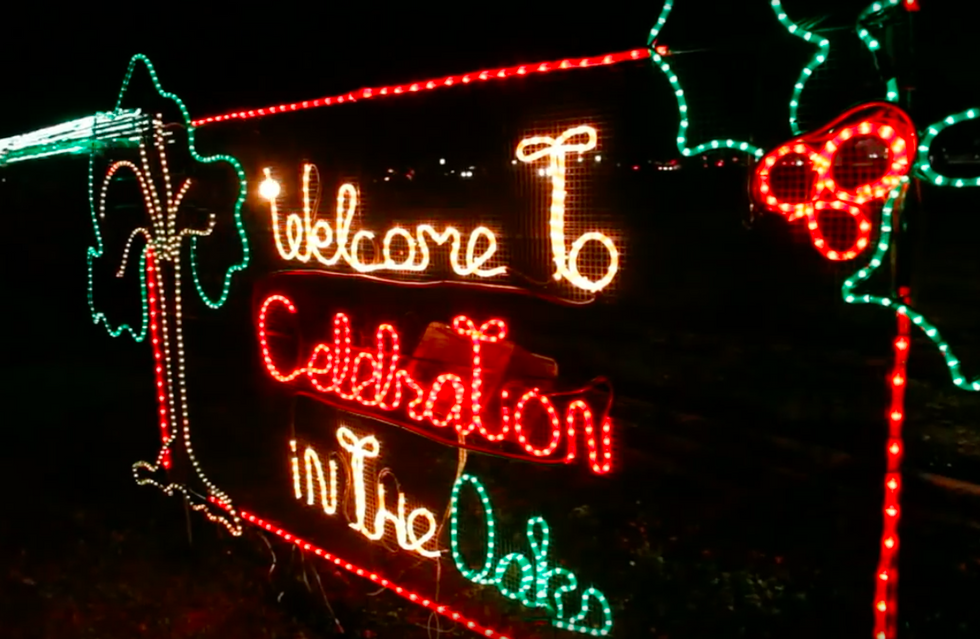 NOCityPark / Youtube
Celebration in the Oaks is a 32-year-old tradition in New Orleans. Twenty-five acres of City Park is covered in hundreds of thousands of colorful lights and light fixtures. There is more to do than just walk around and look at lights. For a little bit of extra experience, you can buy tickets for the small train that goes around the park. Sections of the park hold some very talented local art vendors (My personal favorite being Stone Creations By Colleen) and food vendors. Grab a cup of hot chocolate and grab your bae or your squad and head out to Celebration in the Oaks.

2. Reveillon Dinners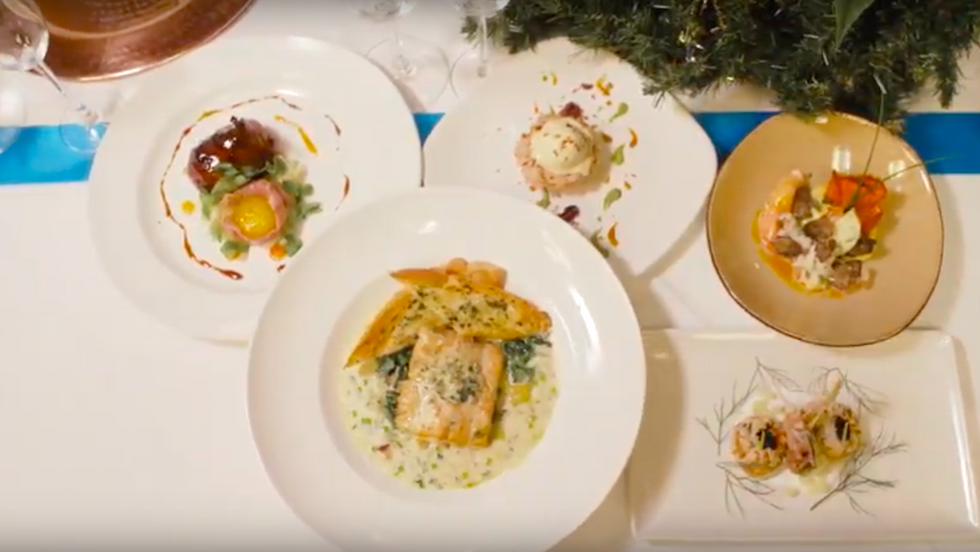 GoNOLA / Youtube
Reveillon Dinners have been a Creole tradition since the 1800s. Back then they were usually a household tradition celebrated by families after midnight mass with a feast. Throughout the years it has become commercialized and now is celebrated in some of the cities top restaurants such as Boucherie, Antoine's, Brigtsne's and many more.

3. Bonfires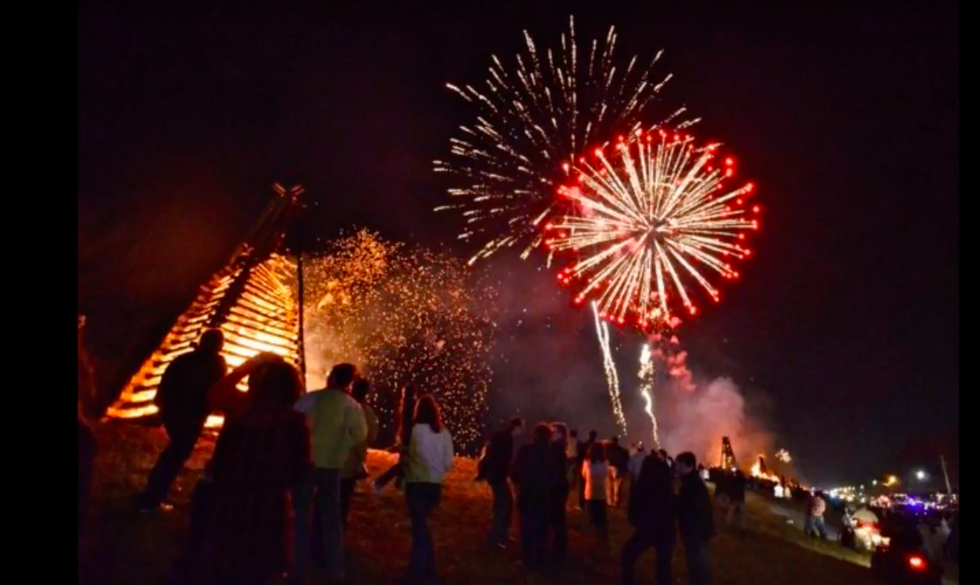 WakingRibbons / Youtube
On Christmas Eve, there are dozens of giant wooden structures scattered along the levee. Once Night falls, the humungous structures are set on fire and fireworks are set off. I know you might be thinking that this is crazy and unsafe but it is actually monitored by the local fire department and police. The Bonfires are a unique and thrilling way to experience Christmas in New Orleans.

4. The Roosevelt Hotel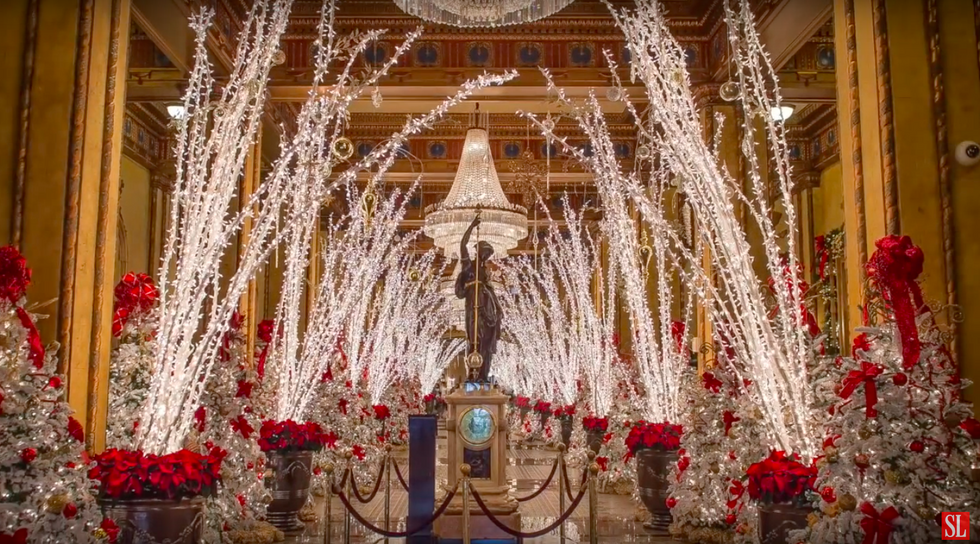 Southern Living / Youtube
For 125 years the famous New Orleans hotel, The Roosevelt, decorates its Lobby and has a lighting ceremony every holiday season. The hotel is a busy hub year round but around Christmas time it blows up. The lit up lobby sees dozens of proposals every year, it is one of the most romantic places in the city when decorated.

5. Jackson Square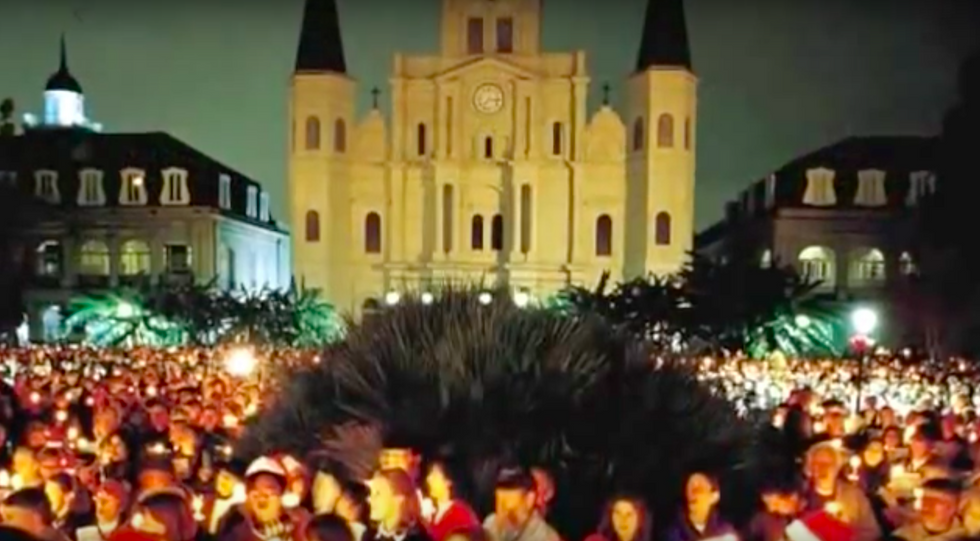 Bill Cheatham / Youtube
Jackson Square is a great place to visit on any given day, but during the holidays it is quite the sight to see. Every year, a few days before Christmas, hundreds of locals and visitors gather into Jackson square to sing Christmas Carols. The event is a great way to get into the holiday spirit, I mean how could hundreds of people singling carols not?! Don't worry even if you don't know all the words there are usually music sheets passed around.