If you are completely caught up on the latest shows, seen every movie that's recently come out, or are scraping the bottom of the streaming service barrel, why not take suggestions from a stranger on the internet?
If you look at your carefully curated Netflix list of Teen Dramas, Rom Coms and Critically Acclaimed Quirky Satires, and feel like you're missing something, chances are you are neglecting one of Netflix's best categories.
Comedy specials. Over the past years Netflix has accumulated numbers of titles by the best comedians and have even produced some of their own original specials. Below are a few available on the streaming service currently.
1. Tom Segura's 'Mostly Stories'
Tom Segura's 2016 special covers an array of topics like: "Scared Straight," weight gain and lying to Mike Tyson.
2. Jim Gaffigan's 'Mr. Universe'
This special highlights the Mr. Universes bodybuilding contest, complete with a horrible impression of Arnold Schwarzeneger
3. John Mulaney's 'The Comeback Kid'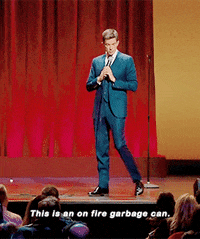 In his second filmed special, John Mulaney muses about Realtors and the titular Bill Clinton.
4. Mike Birbiglia 'My Girlfriend's Boyfriend'
With his own off-beat brand of comedy, Birbiglia melds humor with harsh reality in a spiraling tale about relationships.
5. Tom Segura's 'Completely Normal'
In another of his three Netflix specials, Segura contemplates his hobbies and The First 48.
6. Iliza Shlesinger's 'Freezing Hot'
Shlesinger's "Freezing Hot" tackles Pinterest, breakups and "Party Goblins."
7. Eugene Mirman's 'Vegan on His Way to the Complain Store'
In his own style, Mirman discusses his frustration with parking in New Hampshire. There's also an impromptu wedding.
8. John Mulaney's 'New in Town'
The SNL writing alum's first filmed special takes a charming approach to quicksand and drinking till you black out.
9. Donald Glover's 'Weirdo'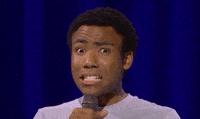 The one and only Donald Glover (aka Childish Gambino) shares stories of his childhood trips to Home Depot and being attacked by homeless people.
10. Brian Regan 'Nunchucks and Flamethrowers'
Board games and family matters round out Regan's charismatic set.
11. 'Oh Hello!'

Though not technically a traditional comedy special, "Oh Hello" is a must watch, as John Mulaney and Nick Kroll take their senile characters George St. Geegland and Gil Faizon to the broadway stage.