Let me start by saying that yes, I am a man who watches The Bachelorette. There's nothing wrong with that. I stand firm in my enjoyment of the series and, although the concept itself is incredibly immoral and messed up, it's good television. And like I said, everyone has opinions and thoughts, and I'd like for you to hear mine.
Bachelorette spoilers below (who would've guessed)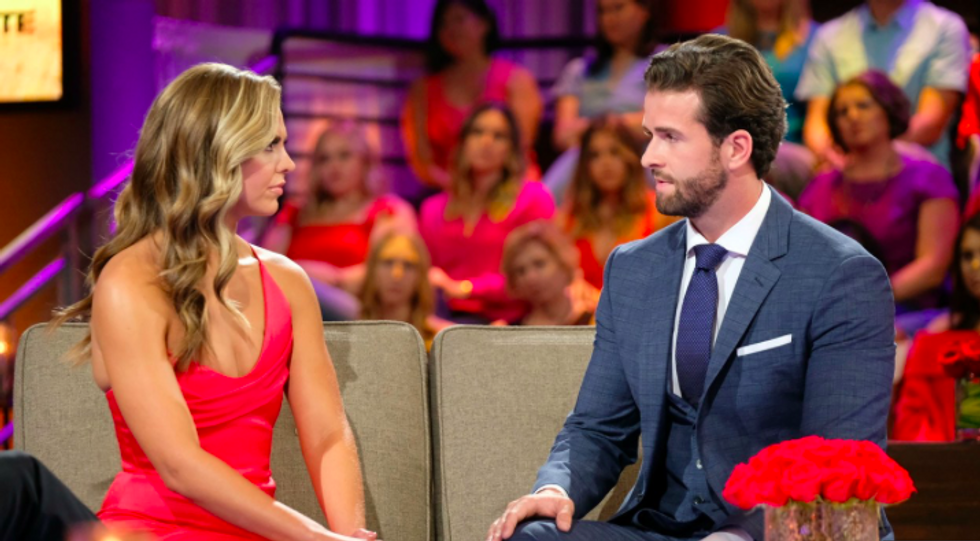 Hannah Brown and Jed WyattABC
First, Let's Talk About Mr. Jed
From the first episode, I figured Jed would make it pretty far. The connection he had with Hannah was undeniable, and many of the other guys in the house realized it as well. My biggest issue and the reason he's not husband material FOR ANY WOMAN is because he is SO passive. As Hannah absolutely DESTROYED first-episode tragedy Scott for having a girlfriend the day before he left to be on the show, Jed just stood by and watched in fear of what would happen if only she knew. He "broke things off" with the "girlfriend" he had, which meant he wrote a goodbye love note to the girl he had been having sex with and going on vacations with, but wasn't exclusive to. He claimed to Hannah that promoting his music was not his motivator for coming on the show, yet admitted AFTER THEY GOT ENGAGED that was the only reason, and he accidentally fell in love with Hannah and was made a better person because of her. Let's just say thank you, next to this liar and move on to another member of the show.
Thank you Tyler Cameron for saving Hannah from this monster.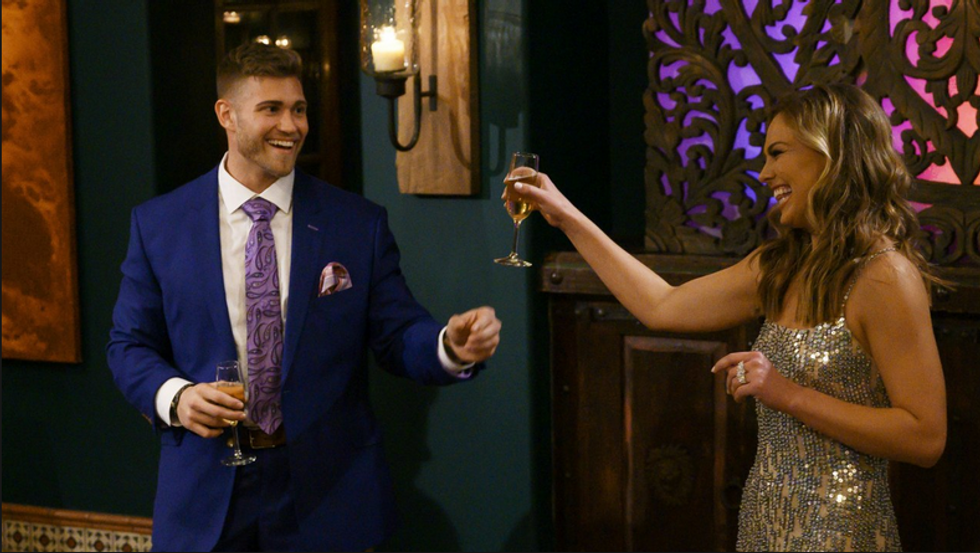 Luke Parker and Hannah BrownABC
Did Luke P Have a Point?
Everyone knows what happened concerning Luke and Hannah's relationship. Luke declared his falling in love with her during only the second week of the show, so Hannah obviously kept him. During the rugby match, he body-slammed Luke S. and nobody believed anything he said about it, yet Hannah kept him anyway (over Men Tell All KING John Paul Jones). He was constantly dragging the names of other guys in the house through the DIRT, especially Garrett after the whole naked bungee-jumping incident. His rose was reserved over guys like Garrett, JPJ, and Mike. In spite of all this, his claim to infamy was during fantasy suite week when he expressed to Hannah that if she had been having sex with the other men left on the show, he would want to remove himself from the situation. This put Hannah into complete shock, as she felt that Luke was overstepping his boundaries...
However, I want to dig a little deeper into Luke's statement and see if he actually DOES have a point. Let me begin by saying I understand why Hannah ad many people are upset with Luke's comments. In an age in which empowering women to be themselves and comfortable is so important, it could be perceived that Luke was bashing Hannah for her decisions, and maybe that's true. However, I understand both sides of the argument, but I am only educated enough to speak on one of them. Obviously, sex out of marriage is a sin (Hebrews 13:4). Sex is symbolic of the covenant between Jesus Christ and the Church, and to have sex outside of the idea of physical, human marriage is wrong. That's written in the Bible, which is the inspired Word of God Himself. He was simply saying that he wouldn't want to continue with Hannah because she wasn't honoring the marriage covenant. As a Christian man myself, I COMPLETELY understand where Luke was coming from. I wouldn't want my potential wife having sex with one or more men just days before an engagement, even if the concept of of the Bachelor/ette offers it.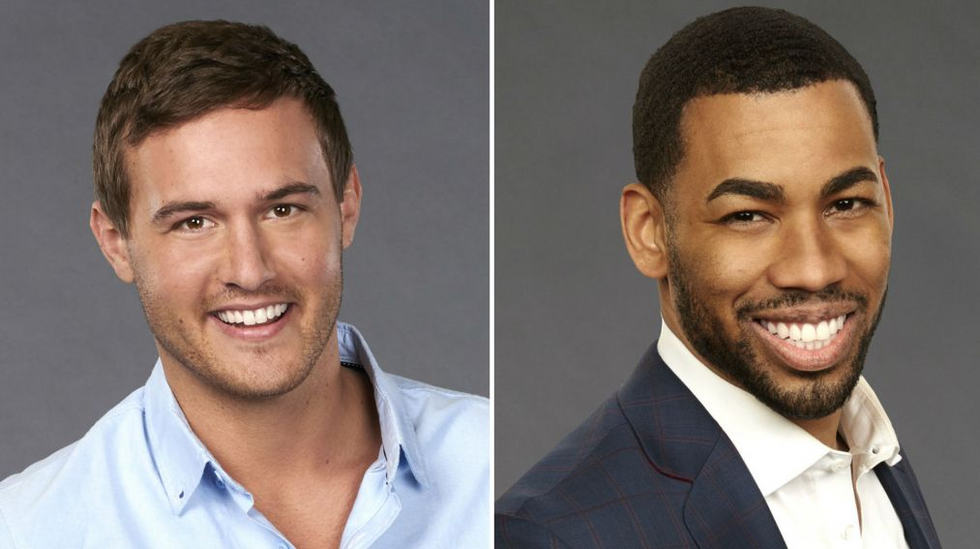 Bachelor favorites Peter Weber and Mike JohnsonABC
Who's Going To Be the Next Bachelor?
The ending of the Bachelorette left very little clear indication of who the next Bachelor would be, but there are a few different options. My prediction and personal favorite is Mike. During the show, Mike became my favorite through his kind words and the way he respected and cared for Hannah so deeply. He always knew what to say to her to brighten her day, and the way he opened up to her about his past relationship was so genuine and sweet. Mike would also be the first black Bachelor in the series's history, which would be awesome to watch.
However, Mike is not the only one who stood out. Peter, who had a passionate relationship with Hannah and was one of the final three men, also was not the one for Hannah and remains one of the prospective Bachelor choices. Whoever is chosen, though, will surely be a fantastic Bachelor, and I will watch no matter who it is.