An interviewer once asked One Direction about their fans and Harry said, "I think looking in, not everyone can understand it but to that girl or that boy it might be the most important thing in the world. Just because you don't understand it, doesn't mean you can say it's crazy." This phrase made me love him even more than I already did, because it's so true. Fans of One Direction are often misunderstood, because people don't realize how one band can mean so much to so many people.
My name is Michele, and this is my One Direction story.
One night in ninth grade, I was on YouTube and I searched for "Summer Nights" from the Grease soundtrack. I scrolled down to see the comments and read something along the lines of "This sounds like the beginning of What Makes You Beautiful by One Direction." I had no idea who or what was One Direction, so I searched it to see if they were right with their comparison. I only listened to the first few notes of "WMYB" and I agreed, that it did sound like "Summer Nights."
Later on, I saw a commercial on Nickelodeon for the 2012 Kid's Choice Awards, where they announced that One Direction and Katy Perry will be performing. I saw that One Direction was a boy band, and I instantly thought they were just another small band that people would forget about in a few months.
Then, on March 31st, I went to my friend's birthday party and towards the end of the night, they turned on the channel to watch the Kid's Choice Awards. That was when everything changed. It might sound cheesy or over dramatic, but it was like love at first sight.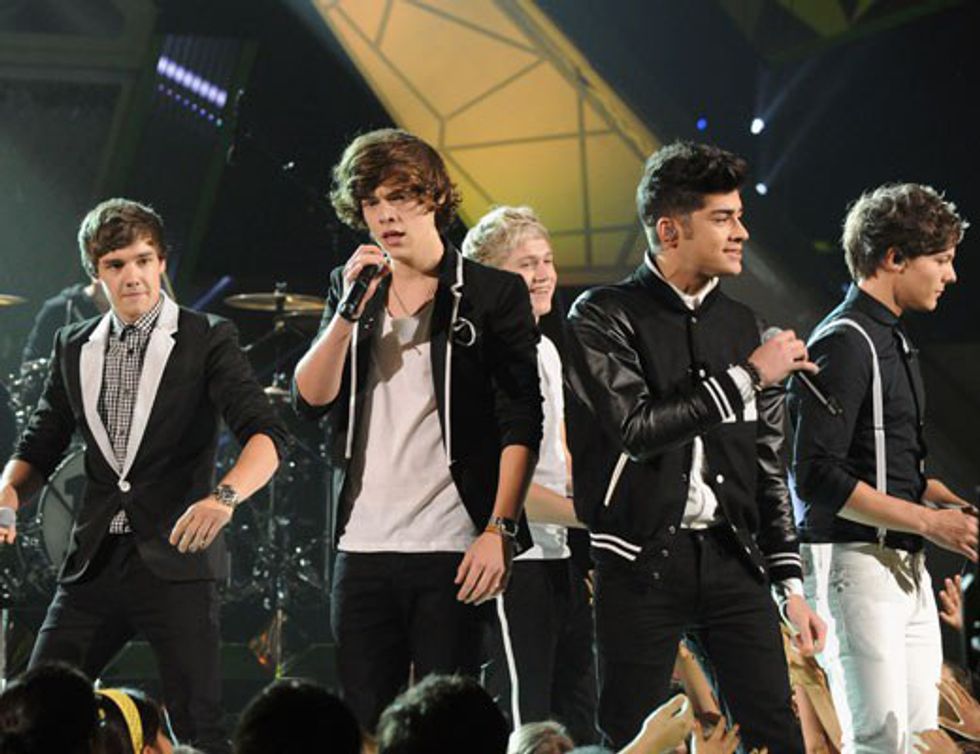 I stayed up so many nights just watching funny videos of them on YouTube. I saw every one of their performances on TV. I created a fan account on Twitter, and made videos about them on YouTube. I watched all their new music videos, bought all their albums, and filled my room with posters.
I traveled to New York several times to see them at their movie premiere, to go to 1D World, and to see their mannequins at Madame Tussaud's wax figure museum.
I've also seen them on the Today Show twice in NYC. I camped out for days on the sidewalk, did not sleep, and suffered through the rain and cold in winter. I did not even get close to the stage, but I knew that it was all worth it just to be in the same place as my five favorite people in the entire world.
My first One Direction concert was on July 5th, 2013 in Hershey Park, and after that, I saw them a few more times in concert but my seats were always far from the stage, that is, until I bought tickets to see them in the third row at the Lincoln Financial field.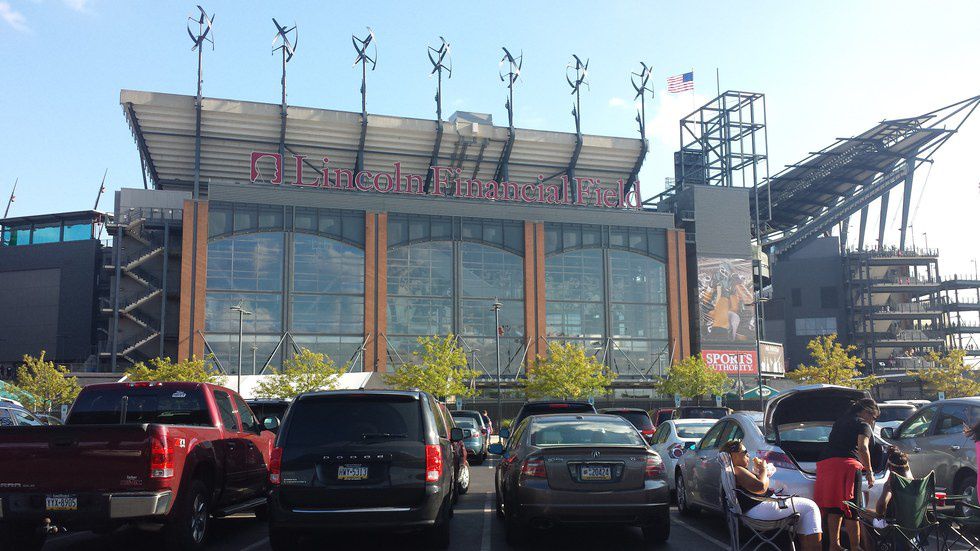 It felt as though August 13th was the day that I have been waiting for my whole life, like everything in my life lead up to this moment. I refused to believe that this was even happening, and convinced myself that somehow these tickets weren't real and the security guards would say they were fake, but that didn't happen.
I will never forget when my family and I were eating lunch, and I couldn't wait to get into our seats. Then, when we entered the floor area, a security guard asked if I needed help finding my seat, and I found it funny because I had already memorized the entire layout. Still, he looked at my tickets, and said "just go all the way to the front."
I passed fans in their seats on the floor, and thought this view would be good enough for me, but I knew that my seats were in the third row so I kept on walking. I finally found our seats and told my family, and they were in shock because we were literally right in front of the stage.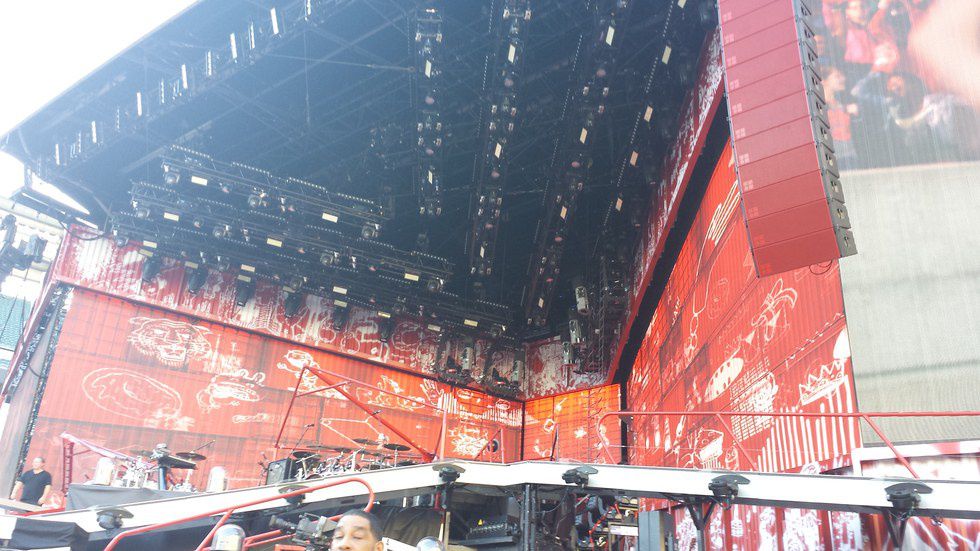 Later, the lights turned off and the intro video played on the giant screens above me. This is the same video that I watched over and over again in my room imagining this very moment in my head, but now it was finally happening right in front of me. Then, the video stopped, and all at once, Harry sang the very first few words of "Midnight Memories" while fireworks burst on top of me. I cried, and cried, and cried, because I never felt so happy. The whole night felt like a dream that I never wanted to end.
The next day, I was back to see them perform again at the Lincoln Financial Field, only this time I was right next to the catwalk, which means that I would be even closer to them than the night before. I will never forget when they all walked right in front of me for the first time during "Little Black Dress," or when they all did "the row" dance in front of me during "Live While We're Young," and I swear at one point Liam pointed at me during "Story of My Life." I couldn't stop smiling the whole night. I was so happy.
I saw the boys perform again in 2015, only this time without Zayn. March 25th is a day that I will never forget. I was in my business class when I heard the news that Zayn was leaving the band. Thankfully, it was the last few minutes of school, so when the bell rang, I quickly went over to the bus and cried all the way home. These five boys were a symbol of happiness for me, and I knew then on that nothing would ever be the same again.
With time, I accepted the changes that were happening and I wasn't so sad anymore. Although it still hurts knowing that my five favorite boys aren't performing together anymore, I knew that I loved them so much more than what One Direction represented. I loved them as Harry, Louis, Niall, Liam, and Zayn, not One Direction. I cared for them all individually and I promised that I would support them no matter what.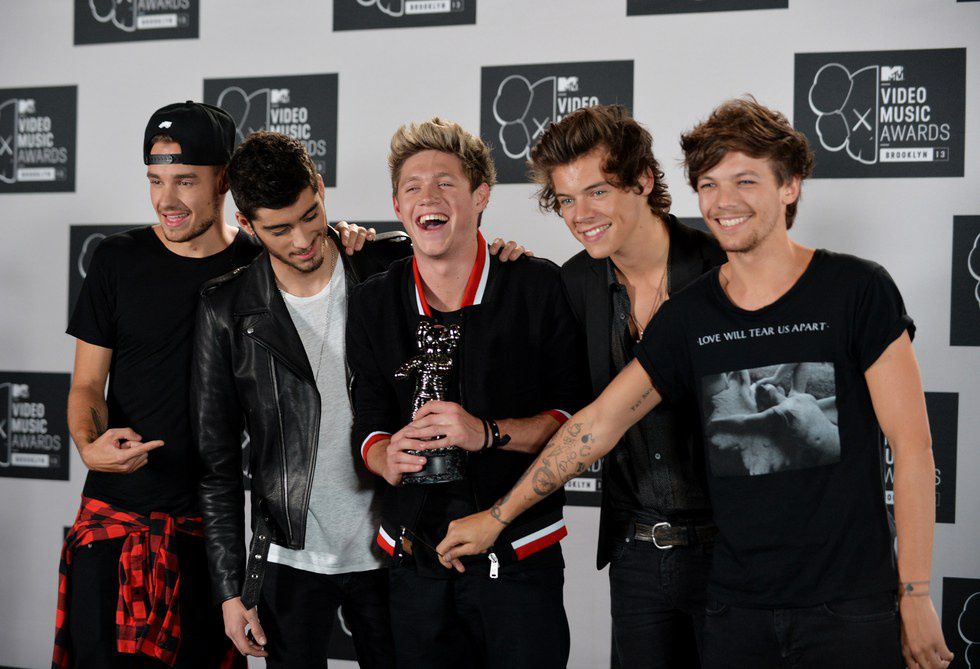 When the boys announced their break, I wasn't too sad because they made a promise that they would come back and I trusted them. Of course, seeing them perform one last time at the Lincoln Financial Field was heartbreaking, because whenever I'm with them, I know that I'm home.
It wasn't just the boys who were going their separate paths. It was me as well. I started my first year of college at Temple University.
Now in my Sophomore year, I can say that the person that I am today is because of them. They made me stronger and more confident in myself, and I couldn't thank them enough.
These five boys changed my life for the better, and they will always be a part of me. I made so many great memories because of them, took risks, and they overall just made me a better person.
I truly love them with all my heart, for their genuine selves, not as celebrities.
I am excited for the day they finally return and take the stage once again.