All over the world, natural hair divas are being told to conform. They are being told that the natural hair they were born with is not meant to be worn in the workplace. They are being told that their natural hair is not professional and that they should straighten their hair to meet a tidier look.
Is it me or is this a double standard?
It's even happening in our schools. Young students with natural, thick, curly hair are being told it does not meet "the school look." In other words, the way they were born does not meet up with the way the school administration sees the school. A school in Kentucky took their hair grooming to the extreme by putting in their new dress code under the hair section, "Hairstyles that are extreme, distracting, or attention-getting will not be permitted. Such as: dreadlocks, cornrows, twist, mohawks, and hair jewelry, will not be worn in hair." The dress code then bans dreadlocks, afro's longer than two inches long, and braids for all male students.
This new addition to the rules has cut protective hairstyles for both male and female students. Braids, twist, dreads, even mohawks are protective styles used to ensure that hair breakage does not occur with our natural hair. But it also helps our hair growth as well.
For some, it's more than just hair, it is a part of their religion. By asking them to cut their hair your coming between the student and their religion. Are they suppose to cut their hair to fit in with your version of professional? Or are they suppose to have the freedom to express themselves through their hair whether you view it as professional or not.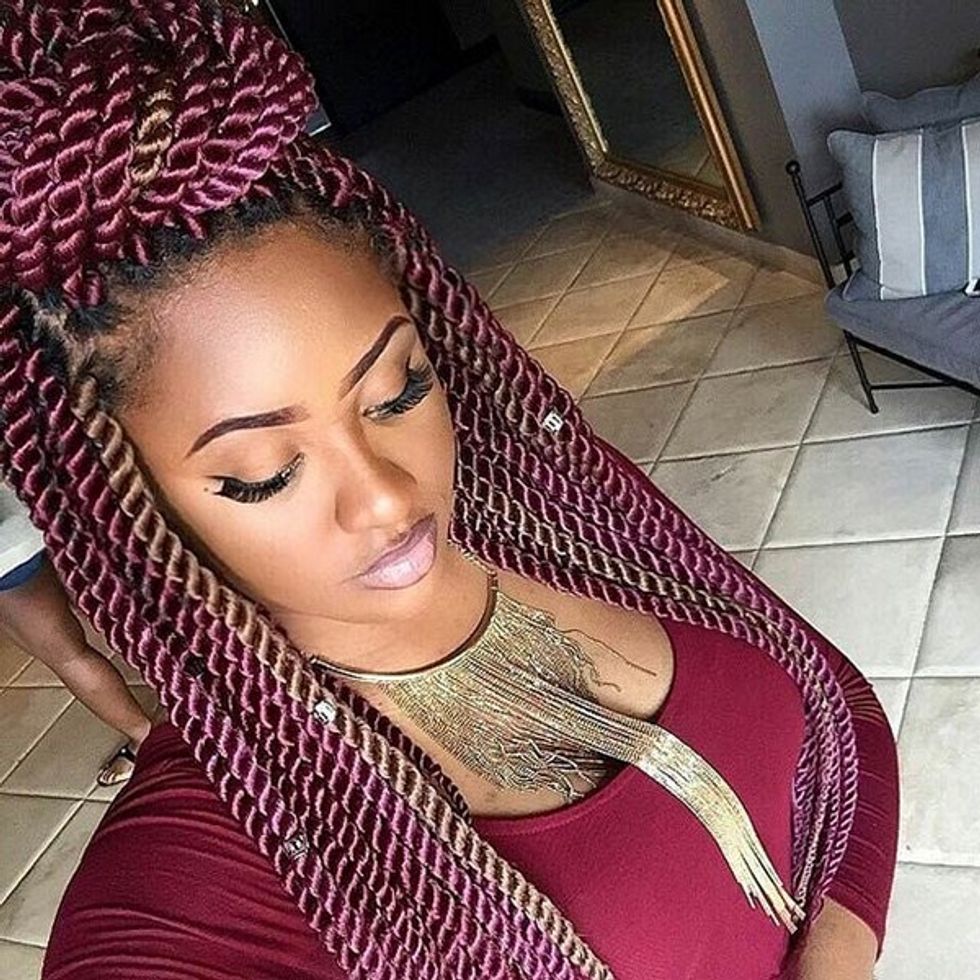 In recent times even the military was under fire by trying to ban natural hairstyles leaving the options of damaging hair by perming it or challenge the system to evolve. Lucky for us, African Americans decided not to sit and accept it but challenge the new rule change that viewed twist and plaits as untidy hairstyles.
But the question that still remains is, what gives someone the right to declare that natural hair is unprofessional? Or even untidy?
Natural hair comes in many different shapes, and sizes. But beautiful nonetheless, and amazing as well. Someone who chooses to embrace their natural hair shouldn't be told it's "untidy" or "unprofessional" or "not the look we go for." It's insulting — and, need I say, prejudiced? — against the way I was naturally born.
But you know what? I'll rock my natural, thick, curly hair no matter what you think. And I'll do it unapologetically. Because I owe you nothing for the way I was born.