I was a product of having all of my hair chopped off as a child. My mom always said, "You just had too much hair to deal with, so I had the hairdresser cut it off." Every since I took control over my own hair, I have kept it on the longer side. I have thick and curly hair, and it is hard to manage on most occasions. I have spent hundreds of dollars coloring my hair, and hundreds of dollars experimenting with different shampoos and conditioners. I have tried the drug store brands, which left my hair dry and out of control. As I grew older, I have invested money into salon brands, which ended up costing $32 for a 8 oz bottle of shampoo, and $32 for a 8 oz bottle of conditioner, only to have my hair looking oily.
A few weeks ago, I was scrolling through Facebook, and had scrolled past an Ad for a product called Function of Beauty. I tend not to click on the links because I end up buying the stuff, and this case was no different. I had made it to the website, and started to look around. After looking through the site, I started googling reviews on the product. I spent the next hour reading reviews for shampoo and conditioner. I was hooked! The idea of personalized hair products seemed like a dream come true.
When you first get to the website, you get to take a "Hair Quiz." There are four parts to the quiz. The first part is creating your hair profile. The image below includes the questions you need to complete about your type of hair.You are able to show what type of hair you have, your hair structure, and your scalp moisture. When taking the hair quiz, it had never occurred to me that different hair types deserve different types of shampoos and conditioners. It doesn't make sense that all these years I have been sharing shampoo and conditioner with my mom, who has very thin and straight hair.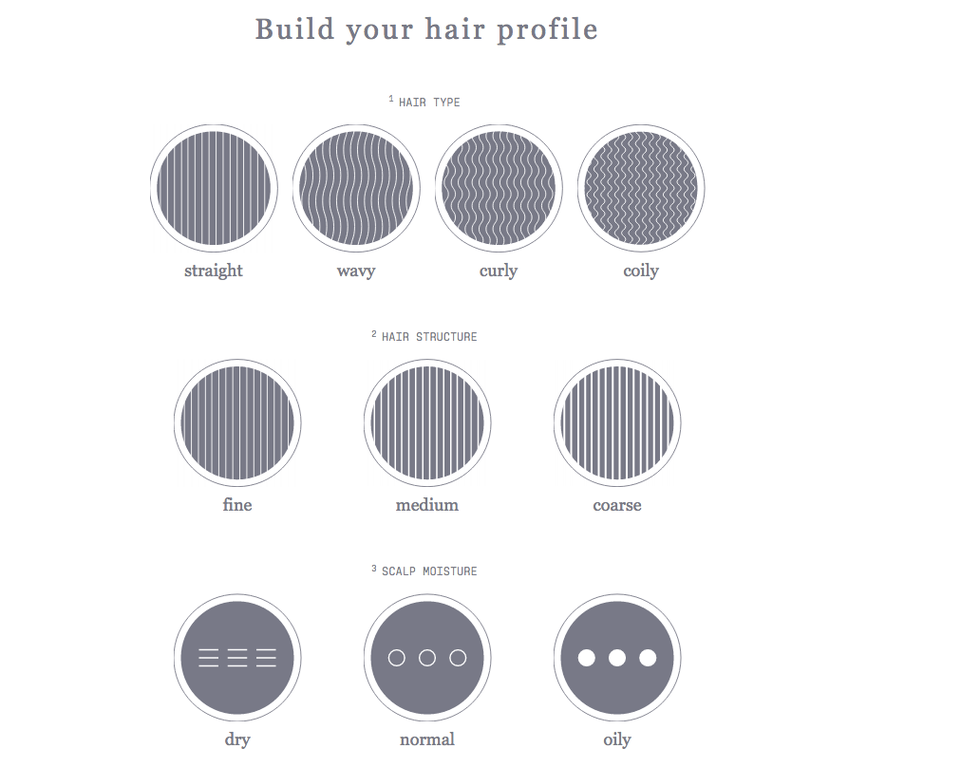 The next step in the personalized hair care process is determining your hair goals. Function of Beauty provides 17 common hair goals. You have to pick at least one hair goal, and can select up to 5. Once you click on the hair goals that you want to achieve, it lists the active ingredients that will be in your personalized hair product. Below is an image of the possible hair goals you can choose from.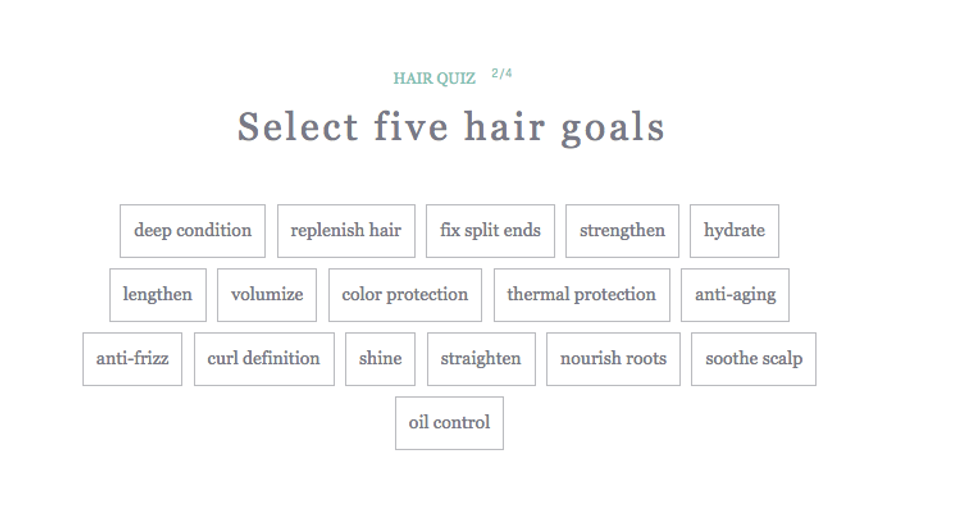 The third part of the hair quiz is my favorite part of the journey to finding the perfect shampoo and conditioner. The third step is customizing your formula. You get to choose the color of your shampoo and the color of your conditioner. If you prefer to have no color dye added to your products, you can chose to have them colorless. Then you get to choose the fragrance of your products. Once the fragrance is chosen, you get to choose the strength of the fragrance. Your products can have a light smell, medium smell, or a stronger smell. Finally, you type in your name in the last step, which will be printed on the bottles. Below is a picture of all the options offered in the third part of the hair quiz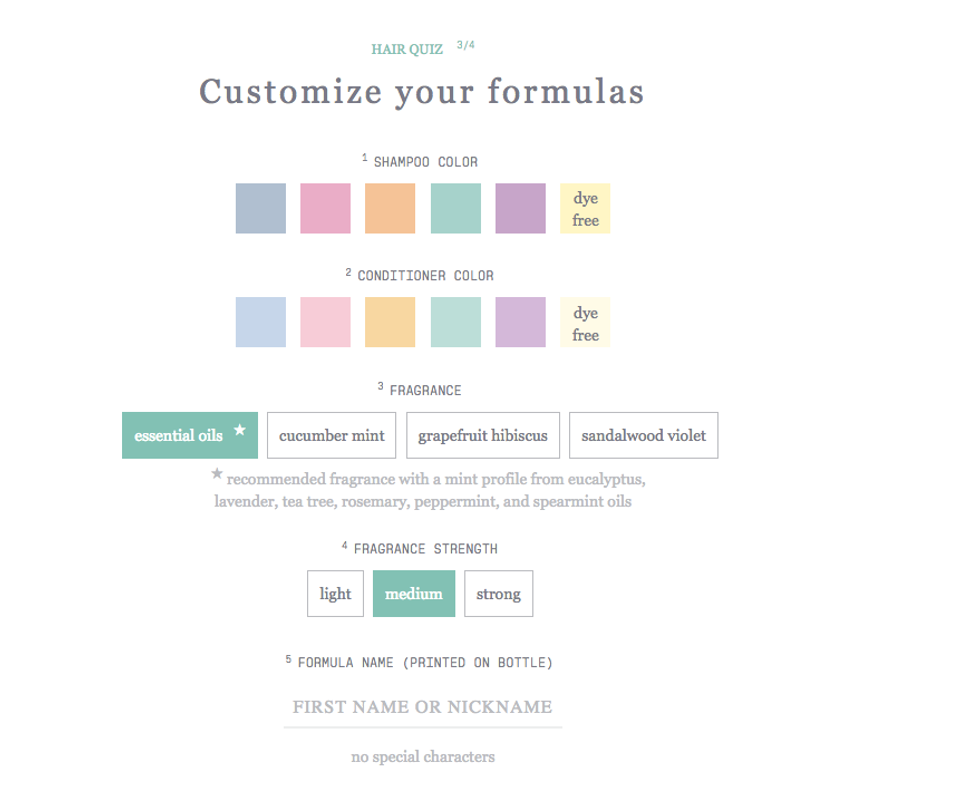 The final step of the hair quiz is the purchasing step.
Function of Beauty
offers many different options when buying your products. I love how it gives you the option to purchase different sized shampoos and conditioners. You also get the option to have your products ordered every month, two months, three months, or can just do a one time purchase. Below is the pricing chart.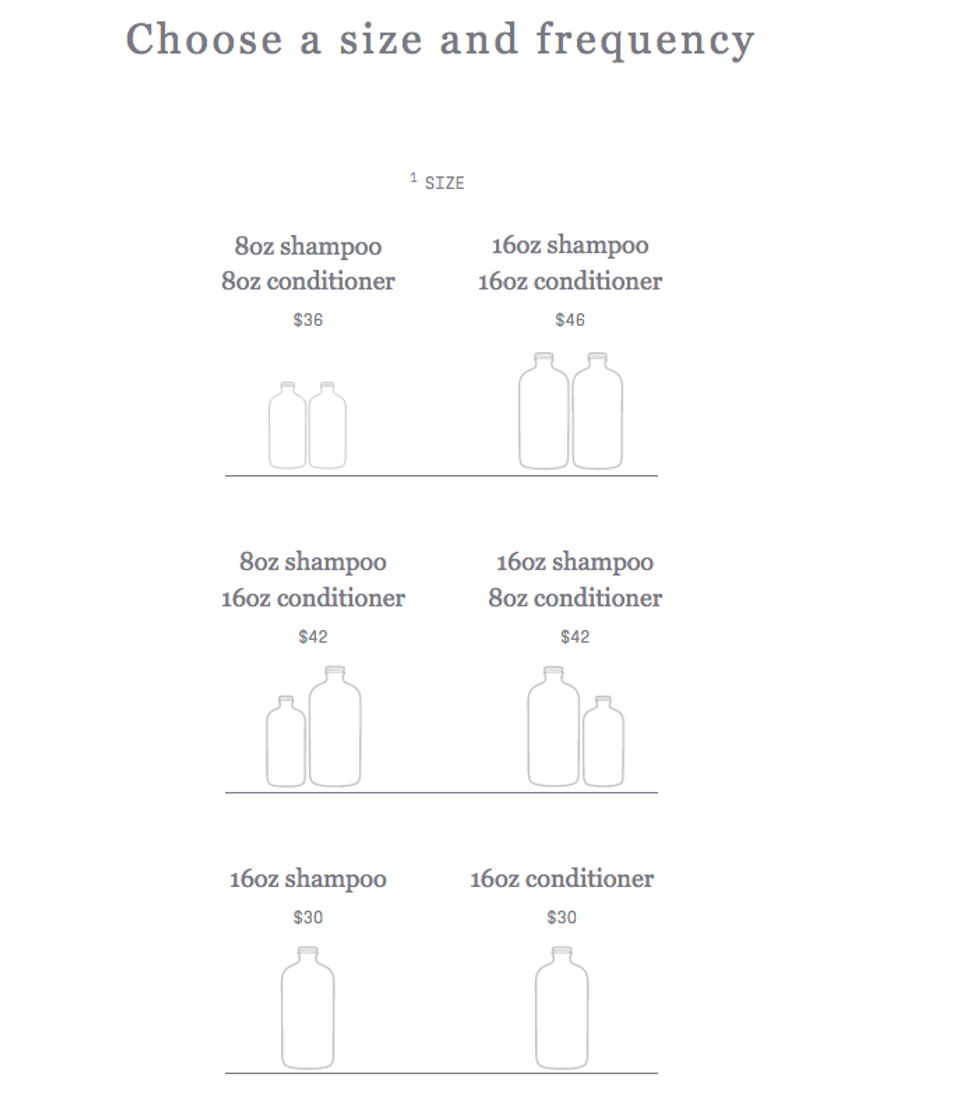 I received my personalized shampoo and conditioner in the mail about a week ago. The first time I used it, I could see and feel a huge difference. The shampoo actually lathered in my hair, and after conditioning, my hair was so soft and easy to comb. I have been nothing but pleased with this product. The only drawback was it took roughly 2 weeks to receive my products, but everything is personalized and that takes time.I love that my products shipped for free. The products are manufactured in the United States and are not tested on animals. If you are like me, and have struggled with finding the right shampoo and conditioner, I highly recommend giving Function of Beauty a try. Here is the link to your new experience with personalized hair products: https://functionofbeauty.com/?ref=587ee13329575