Picture this: after weeks of isolation, you've done everything you could possibly do for fun. You've ran out of TikToks to watch, Instagram models to DM, and ways to torment your cat. With nothing else to do, you hop on a Zoom call with all the boys. After making silly backgrounds and engaging in top banter, a lull in the conversation emerges. Trying to think of anything to break the silence, your stupid, good-for-nothing brain strings together a random sentence, desperately grasping at straws to find the next conversation starter:
"Ay boys, what would y'all give me if I gave myself a mullet right now?"

Initially, I'm struck with disappointment. Without even looking up from their phones, they give disinterested, half-assed responses. After all, stupid things like that come out of my mouth all the time. They offer up the following items:
"Three dollars. At most."
"A shoe box of dead Puff Bars."
"My sister's Snapchat."
After giving this revenue some thought, I looked dead into the webcam:
"Aight boys, I'm gonna do it."

So — I run into my bathroom, grab my clippers, and get to work. They look into their computer screens with amusement, filming for their Snapchat stories.
You see, I've always had a lot of pride for my hair. I often say that it's my best feature. It's pretty long for a guy, it has a lovely texture, its waves frame my face perfectly, and it has gorgeous, natural brown highlights that show up when I get some sun in the summer. Everyone around me knows that I love my hair and I protect it at all costs. Surely, I would never do anything to jeopardize it.
I put on the number three guard and went to town on the sides of my head. After just a minute or two of cutting, I admire myself in the mirror and couldn't help but smirk with confident satisfaction.
"Damn. It's a look."

In all honesty though, I had been giving the mullet a lot of thought prior to that fateful Zoom call. I had always wanted to see what it would be like, but never did because I worried about what other people would think of it. As a business student, I was sick of the fake personalities that exist under the guise of "professionalism", the humble-bragging on LinkedIn, the mere idea that I have to fundamentally change who I am in order to conform to the business world's expectation of who I'm supposed to be — I wanted nothing to do with it. I don't want to do "professionalism". I just want to do me.
And "doing me" is exactly what I've done. In order to truly rock the mullet, you need to not give a single shit about what anyone thinks about you. If you don't vibe with my hair, I don't vibe with you. I'm not going to waste my time changing the way I am all for you.
At the end of the day, that's what true confidence is. My body and my style is exactly that — mine. Not only does my mullet look good, but I've felt more comfortable in my skin than I've ever felt before.
That comfort is both something I needed and something that everyone needs. Yes, I'm still depressed. No, I still haven't found the motivation to do much schoolwork. But that's just me doing me. And I'm looking damn fine while I do it.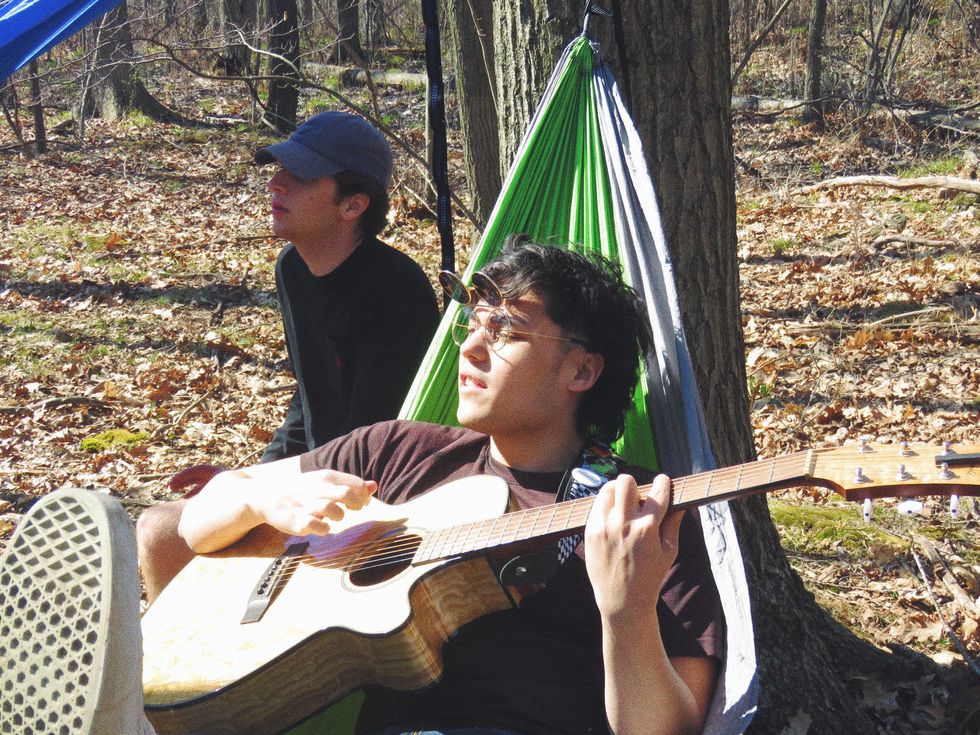 Davis Purtell / Instagram