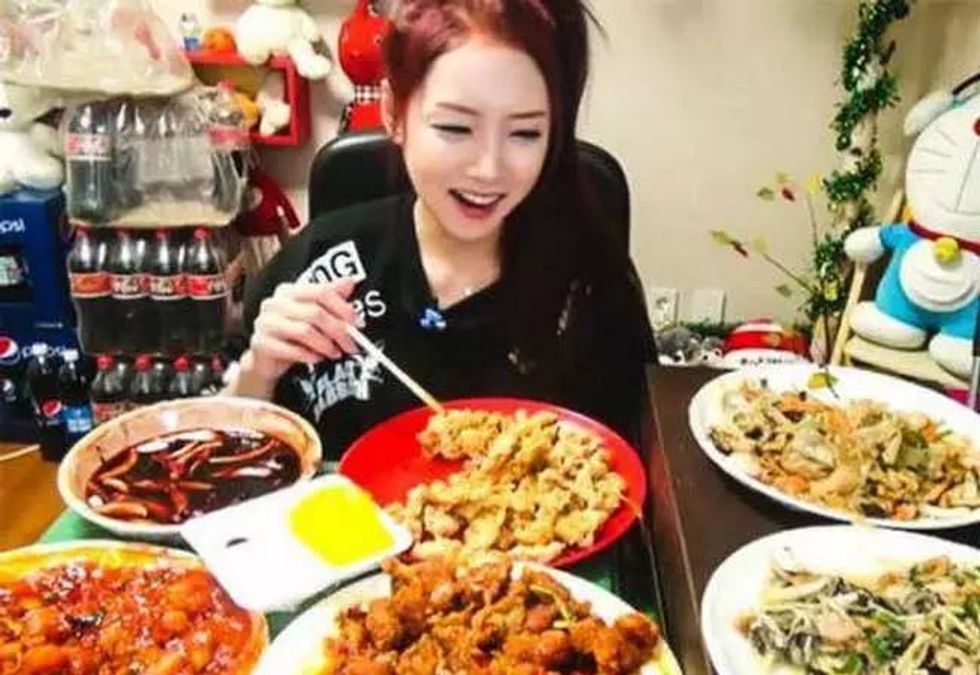 Mukbang is a South Korean cultural phenomenon that has swept the screens of many Americans since 2015. Millions of South Koreans and Americans tune in daily to watch their favorite food hosts broadcast themselves eating a massive calorie-dense meal while socializing with their audience. The most popular "mukbangers" are gaining thousands of dollars of revenue each night, through advertising revenue, viewer donations, and sponsorships. While South Koreans usually broadcast their mukbangs live on Afreeca TV , Americans are making mukbang one of the top trending video categories on YouTube with hundreds of channels dedicated to mukbangs, competitive food eating, food drive-thru hauls, and high-calorie food challenges. While most viewers might be tuning into this mukbang frenzy as a form of vicarious eating , some might be seeking these videos to experience an ASMR, or autonomous sensory meridian response, to make your body tingle at the sound of food eaters slurping, burping, crunching, slapping, finger-licking, chewing, and exaggerating other noises made while eating.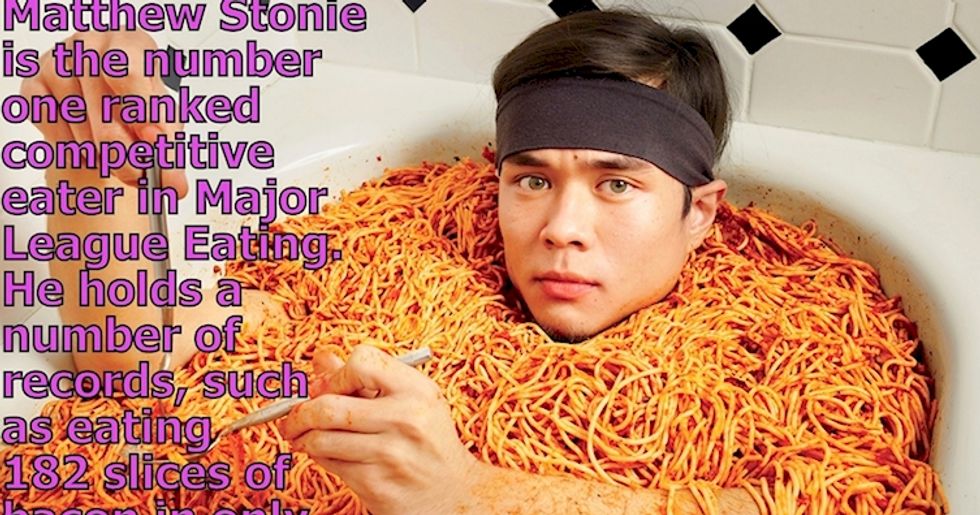 I was unsure whether I should feel amazement or disgust when I first discovered the world of mukbang through Matt Stonie's YouTube channel. Matt Stonie is an American competitive eater ranked #3 in Major League Eating. In addition to his multi-World Record holdings for food challenges, some of his most popular food challenge YouTube videos are the massive ice cream sundae challenge (11,000 calories), with 20M views, and his massive English breakfast challenge (10,000 calories), with 16M views. Along with other popular mukbangers such as the ever-popular Keemi, the cute Hyunee Eats, the "sloth" Nikocado Avocado, 500 lbs Hungry Fat Chick, famous Trisha Paytas, and even the creative Raphael Gomes, all of whom I am regretfully subscribed to.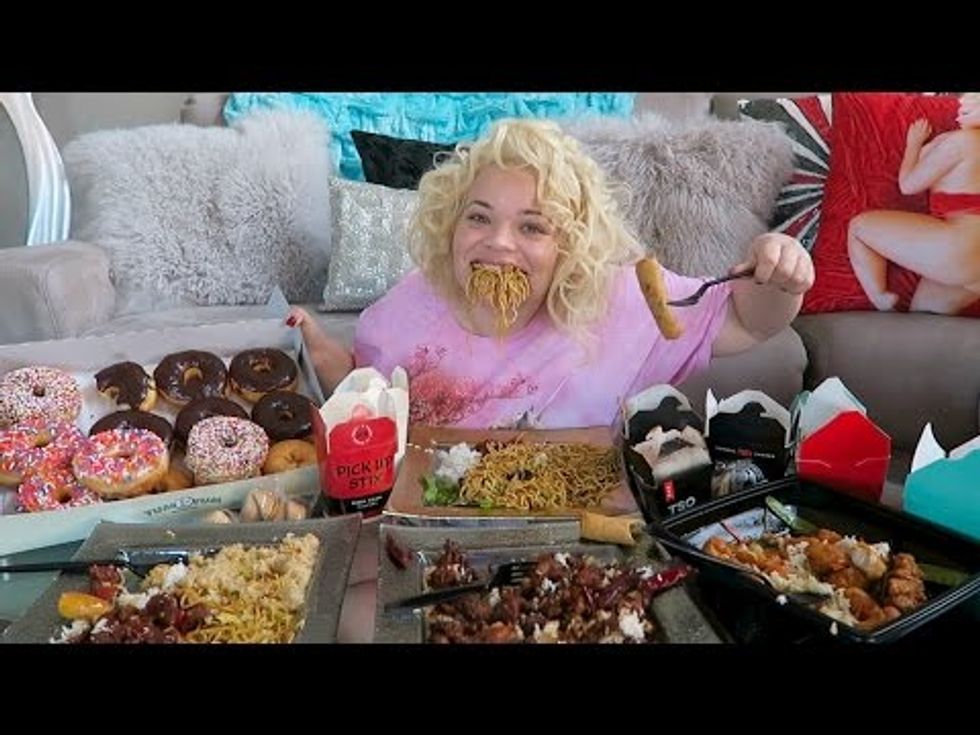 This Mukbang Craze is a growing health concern not just for the competitive eaters and mukbangers but also for the viewers with eating problems who might be triggered by these food binge videos. Many viewers, including myself, have often wondered how competitive eaters manage to stay relatively thin despite all of their food challenges. According to TIME, competitive eating poses severe health risks as doctors found the stomach's and colons of competitive eaters "appeared as a massively distended, food-filled sac occupying most of the upper abdomen...with little or no gastric peristalsis." Health professionals speculate that in order to compensate for the massive food injuries that can be sustained from these popularized and sported food binges, many competitive eaters and mukbangers alike most likely fast on water for days at a time.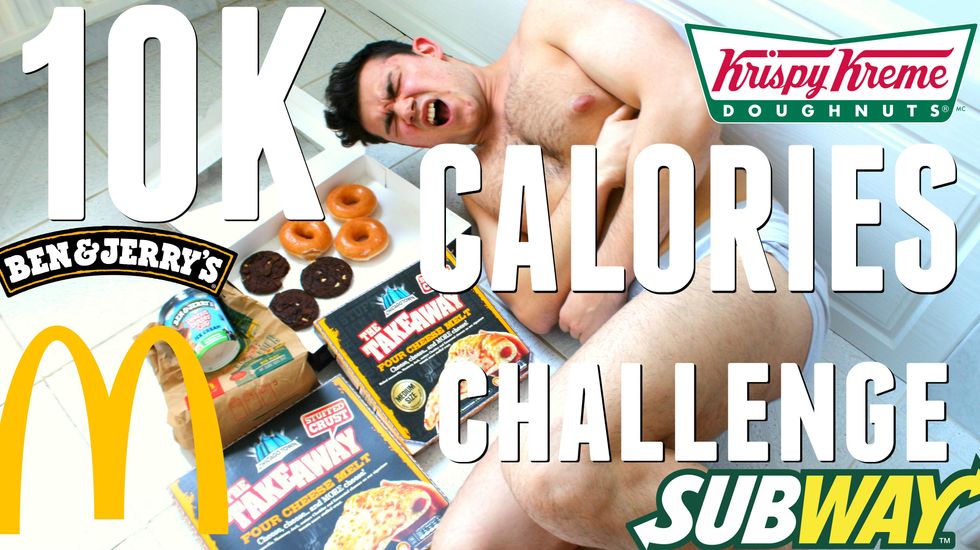 Some mukbangers like food YouTube vlogger and competitive eater Erik the Electric said: " Mukbangs and having eating videos have helped me overcome my bouts with undereating – they've also helped me be able to be more "social" around food which is primarily what mukbangs are about. I've had viewers and subscribers send me countless emails over the years telling me that my videos have helped them realize that just one day of eating or hours of eating isn't enough to make them "fat" or overweight and that it's okay to indulge once in a while."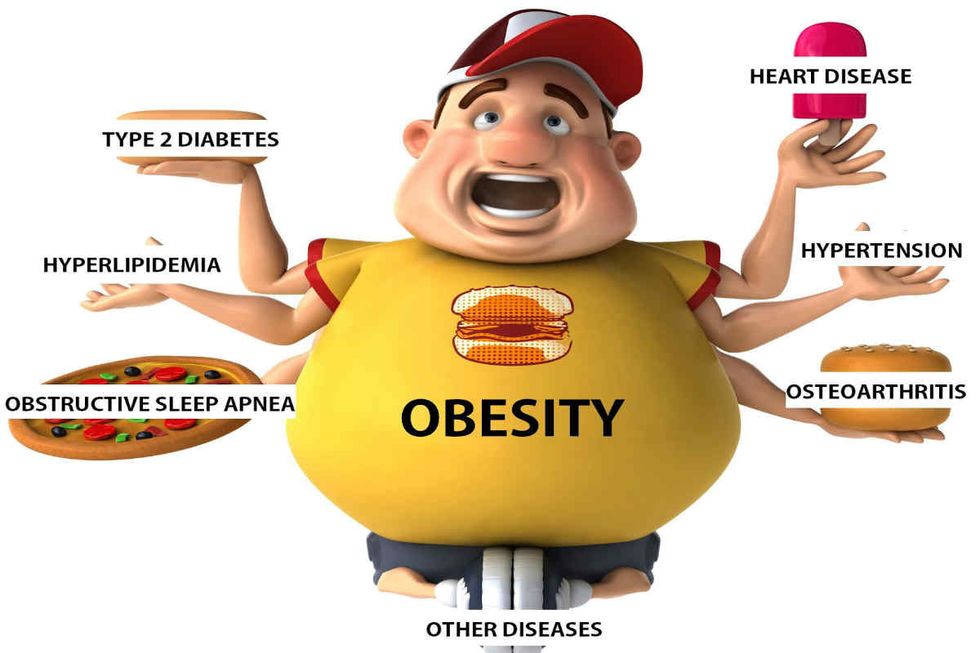 While some viewers might find mukbang helpful, I worry that mukbangs and epic food challenges, which often feature unhealthy junk foods, are promoting binge eating disorder which leads to obesity, a national health epidemic that often co-occurs with related debilitative diseases such as diabetes, heart disease, and cancer. Can this latest mukbang food trend of people gorging on enough servings of food to feed a whole family be sinful glamorizations of gluttony and an unhealthy obsession? You can decide by watching a mukbang video for yourself of Nikocado Avocado and Hungry Fat Chick gorge on large fat-laden foods at the famous Heart Attatck Grill located in Las Vegas, Nevada where many of the city's residents are considered one of the most obese populations in the nation with some of the highest rates of childhood obesity. The British TV show Super Size vs Super Skinny captures this food trend's discrepancy quite well. After watching a few mukbangs, you might begin to wonder are you hungry in amazement or disgusted?