As we've all heard, Jordan Peele's newest cinematic roller coaster, "Us", has made its big debut in the theaters this past weekend and boy do I have questions. Before we dive right into the chaos that was my thoughts and prayers I had during the terrified (let's just be honest here) experience, I have a tip for all you movie go-ers out there: come prepared. I don't just mean emotionally and mentally, but literally. I mean bring blankets so you can hide, get snacks because all that nervous energy has to go somewhere, and bring a friend because you may need the support system after. So buckle up and grab your security blanket because here are 10 of the many thoughts, questions, and comments I had during the movie. Big spoiler alerts, FYI.
1. First off, can we all agree this happened because of Adelaide's dad?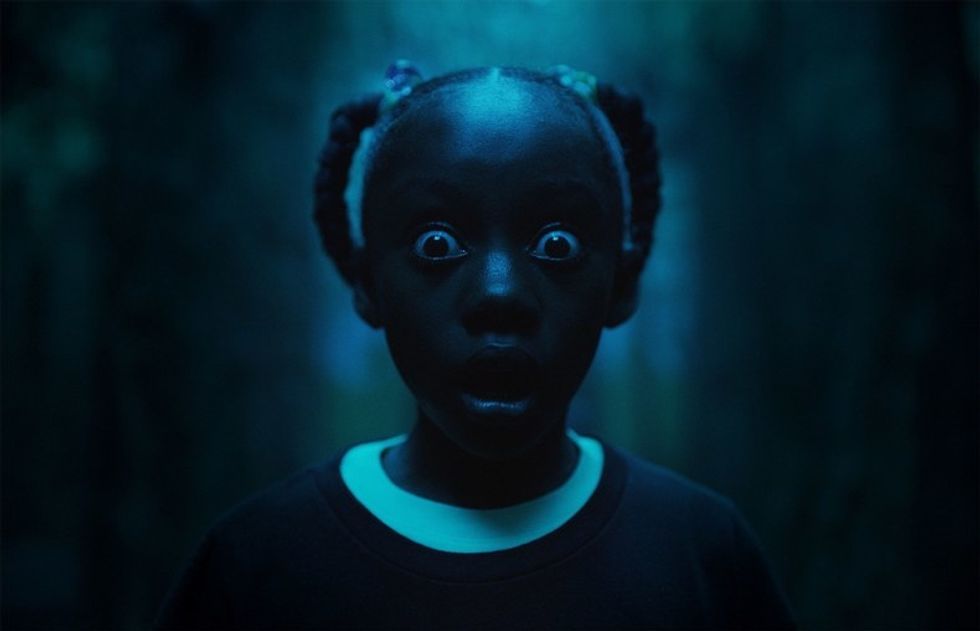 Universal Pictures
Let this be a reminder to everyone to watch your children because you honestly never know when they'll wander off and get switched with their evil clone and take over the world. Just saying.
2. "I'm scared", "Let's go home", "Whose idea was this?"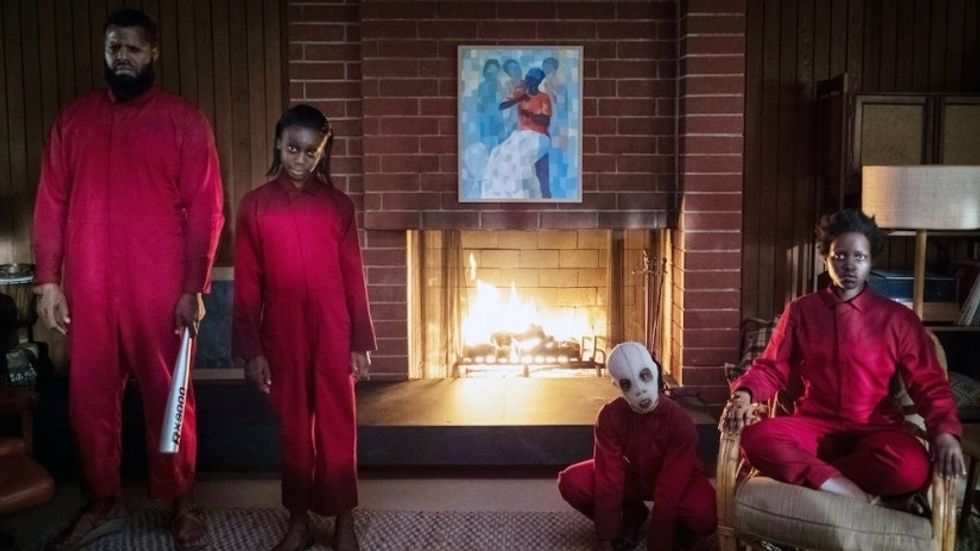 https://www.denofgeek.com/uk/movies/us/64188/how-jeremiah-1111-fits-into-jordan-peeles-us
Very common phrases you'll hear. Just wait.
3. How annoying were the twins? Besides very.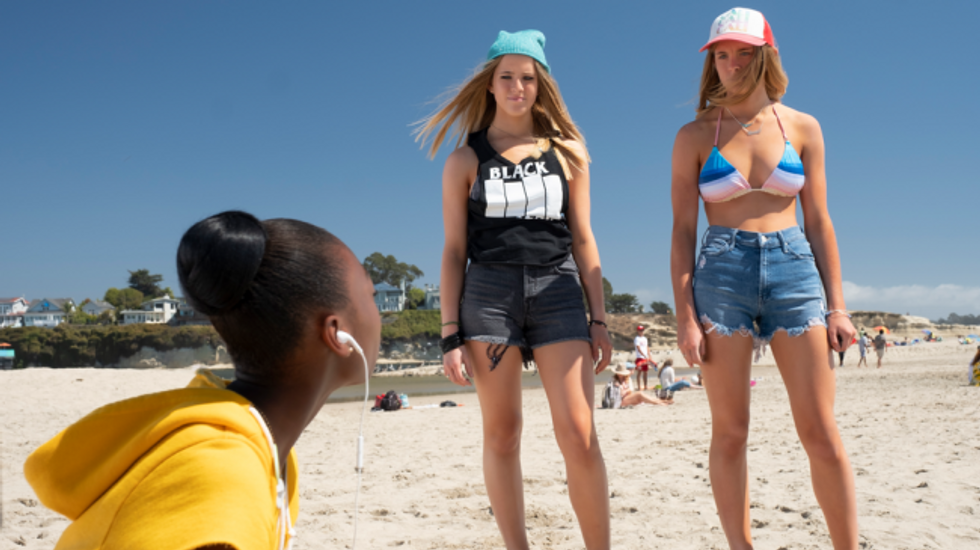 https://worldwideinterweb.com/the-twins-who-played-emma-on-friends-are-all-grown-up-and-starring-in-the-horror-movie-us/
Even their normal, human selves were annoying. Is it bad to say I like their Tethered versions better?
4. The boy-dog? The creepy and totally unsettling boy-dog?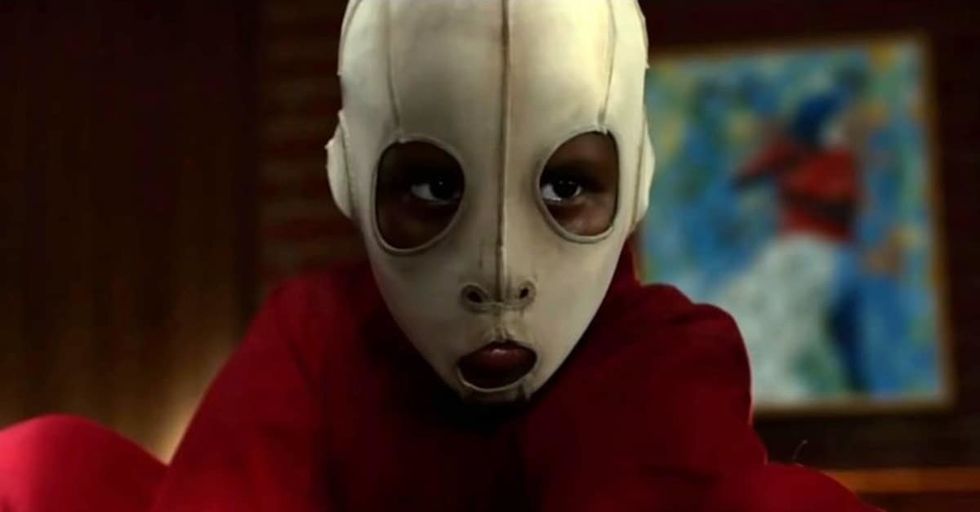 https://www.dreadcentral.com/editorials/291489/spoilers-the-double-twist-in-us-you-totally-missed/
I don't even know what to say. I guess I'm just glad my dog doesn't wear a mask. Or copy what I do, smile at me all creepily, or play with fire.
5. Speaking of the boy-dog, Jason is one of "The Tethered".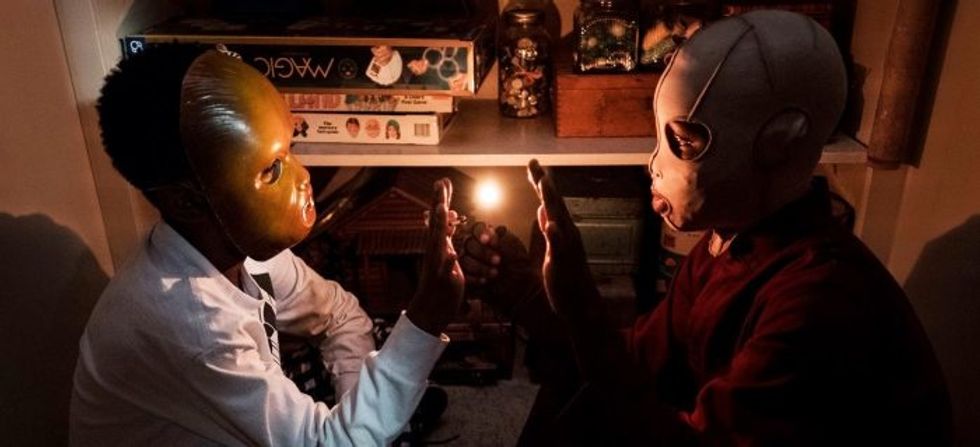 https://www.slashfilm.com/us-movie-ending/
This is one of the only things I'm certain of. This explains the seemingly stronger bond between him and Adelaide, his weird obsession with his mask, and why he saw and drew a picture of the Jeremiah 11:11 homeless man. The same homeless man Adelaide saw. Coincidence? I don't think so. Oh, and not to mention the very last scene in the ambulance after we find out about the ole switcheroo when Adelaide looks at Jason and gives him a little smile.
6. I found a lot of relief in the (little) comic relief.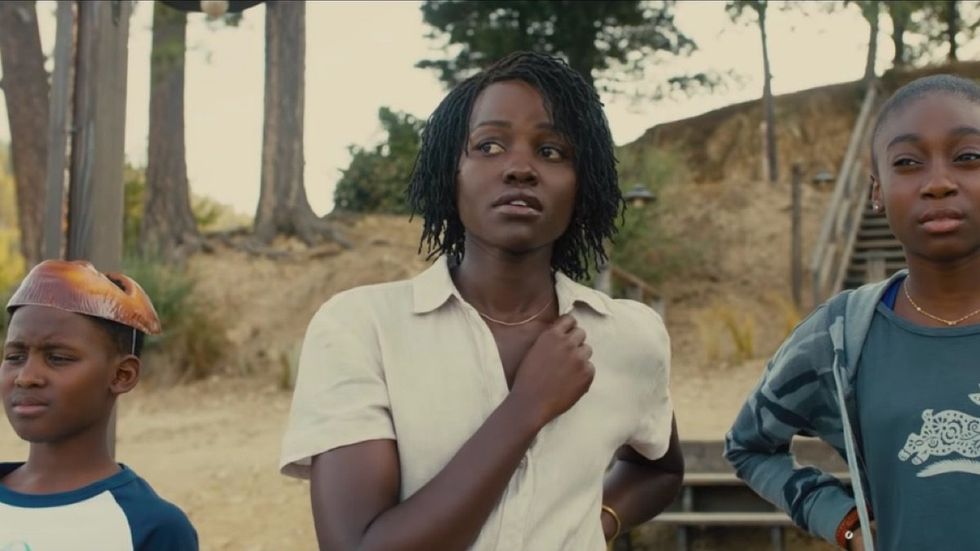 Obviously, I know that's the point. All I'm saying is in dark times like that, whatever little dad joke was thrown in there is so helpful. We all know this is the funniest part of the whole movie. Keep this in mind when things get scary.
7. Can we talk about how creepy and terrifying she is?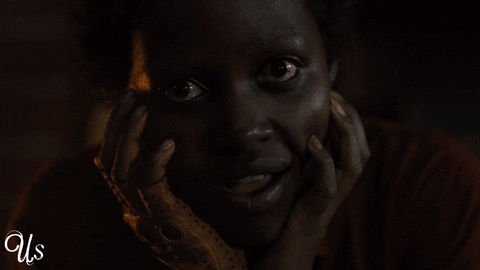 Giphy
I feel this in my soul.
8. The once classic feel good song, "Good Vibrations" is now ruined for me.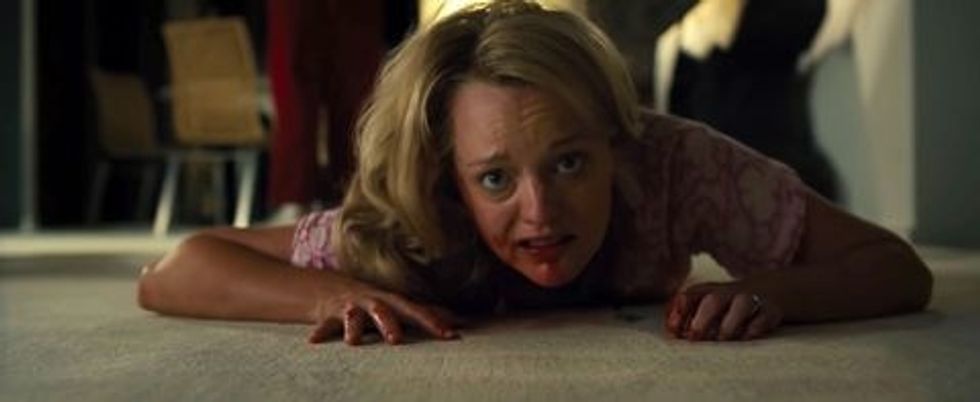 Just like you can't unsee the scene, you can't unhear the song.
9. Why was Adelaide snapping off- beat in the car?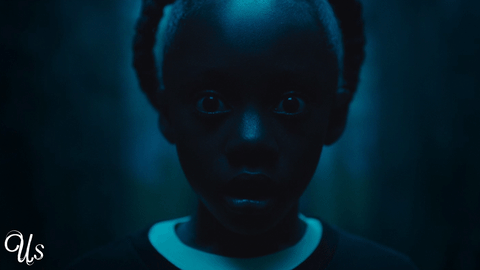 Giphy
We all know at this point that she is actually a Tether (again, sorry for the spoilers). So while they're listening to "I got 5 on it", she tries to help Jason get into the rhythm. But her snapping and beat was way off. And we learned she was a dancer. So wouldn't you assume she would be able to pick up the beat?
10. Finally, Adelaide's outfit in the last part of the movie.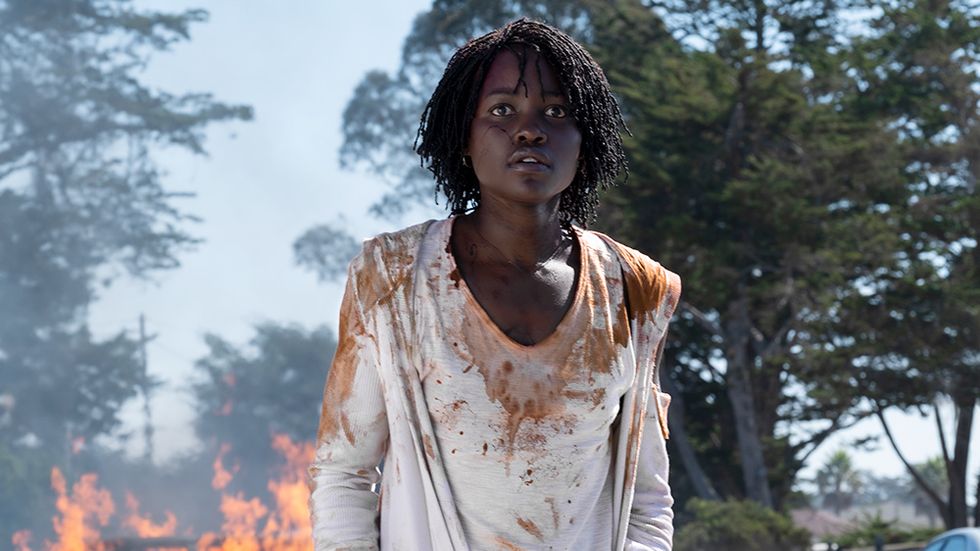 https://variety.com/2019/film/box-office/us-movie-box-office-opening-weekend-jordan-peele-1203170926/
Her clothes were once white and ended bloodstained from the various encounters she faces, matching the red jumpsuits the Tether's wear. This implies the double meaning of her identity.