Yelp reviews are quite helpful but curated lists are more rare. As an avid dessert explorer, I would like to contribute a few suggestions of dessert havens that are not as well known as Max Brenner but still live up to their rave reviews. I do admit to having a chocolate bias, so if you'll just excuse that, I'm confident reading about these places will leave you salivating for more..
1. Bibble and Sip
I came to visit this place two years ago on a nice day with one of my good friends, and we enjoyed a languid 2-hour long breakfast here. Complete with llama decorations and the hum of the cafe, even the long waiting line was not a fuss. In fact, the line was just evidence of the quality of the treats and the reputation this place enjoyed. We relished in our green tea cream puffs, matcha lattes, and more, savoring the weekend atmosphere. The smell of baked treats was a beautiful way to start the day.
2. The Chocolate Room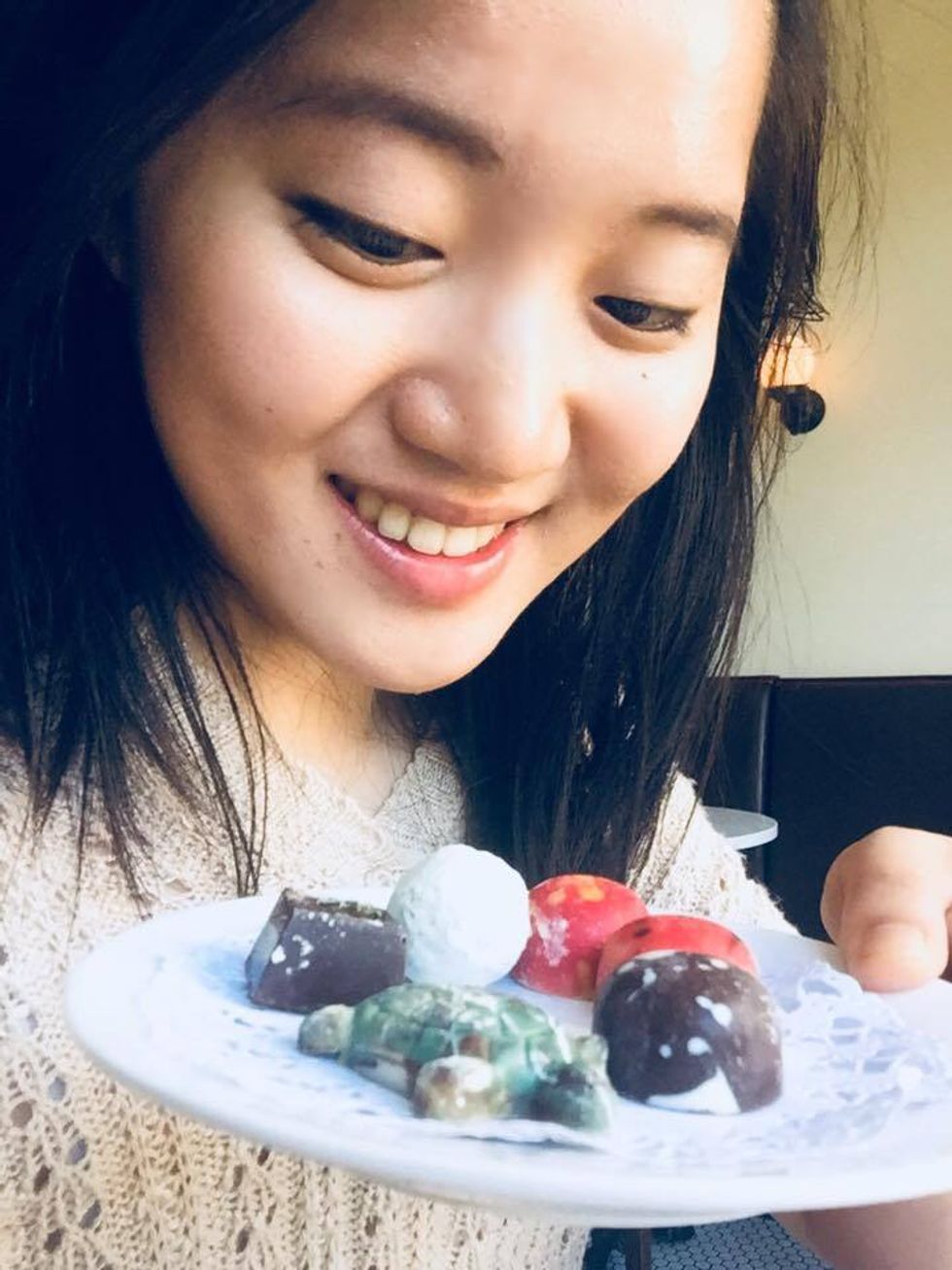 (Note: This one's the only one on the list not in nestled in Manhattan.) I remember how I made a point to go to Brooklyn just to check out this place on a summer day in June. I purposefully chose a table facing the courtyard, while enjoying a large shake and five distinct truffles in solitude. There was a vase of fresh flowers on the table, and the tiles on the floor were Victorian style--this place was classy but not stuffy. The waiter looked at me quizzically and smiled when I asked him to take a picture of me enjoying my treats, but it was a moment I relished in and wanted to document. The truffles were artfully arranged on the plate, with one being a turtle and ladybug. If I stayed longer, I was afraid I'd buy more cute truffles than I could handle, so I didn't.

3. Supermoon Bakehouse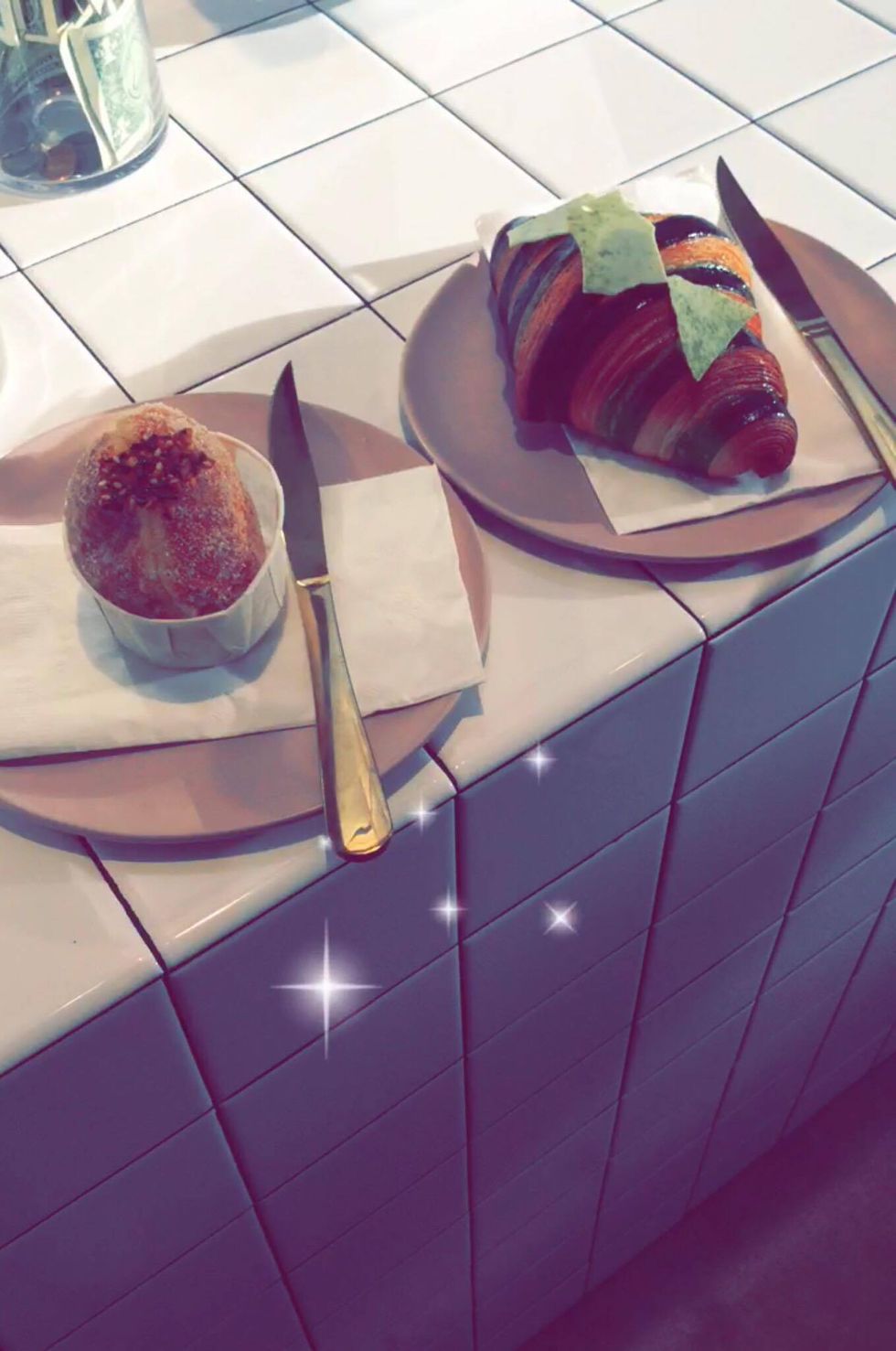 There is a bakery in San Francisco called Mr. Holmes Bakehouse that has a similar decor as Supermoon Bakehouse, and--voila--it's a bakery from the same founder so that makes perfect sense. They arranged the treats in a line in akin to the style of Lady M. My friend and I enjoyed green tea croissants and other goods there. We were sitting comfortably at a small round table in this bakery, which had a simplistic and oddly charming appearance. The buzz of excitement from customers' chattering was incessant. There was a open view of the kitchen and overall the place gave off a fun, artsy vibe.
3. Rose and Basil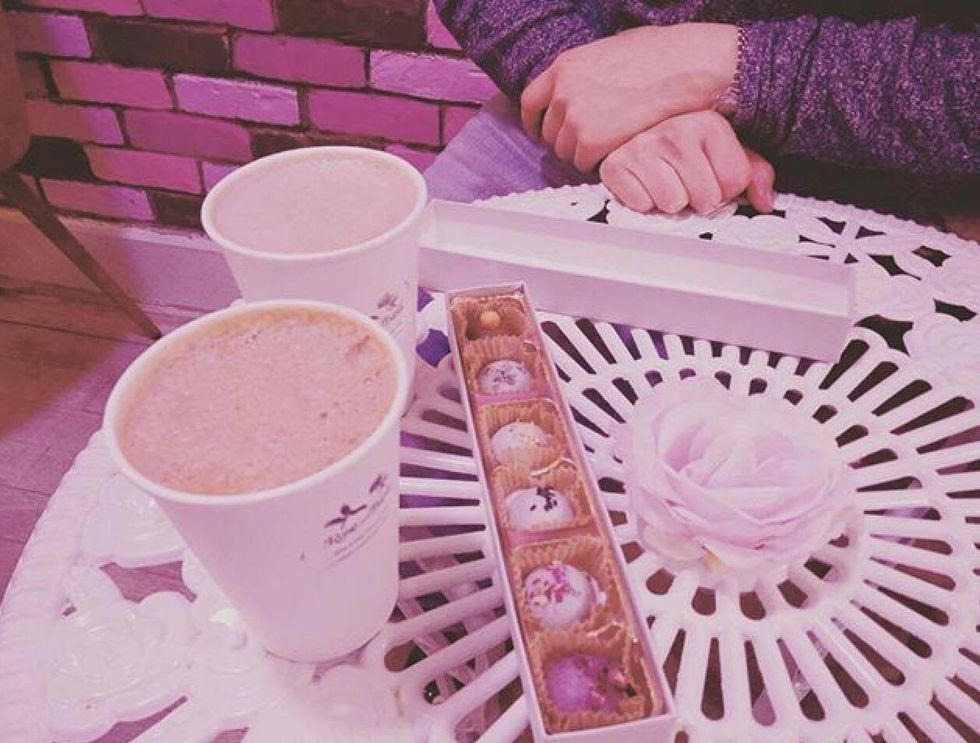 Walking through the doors of this lovely cafe, a friend and I took shelter from the rain and sleet. The alluring scents that wafted through our nostrils and ambient pink lighting that permeated our senses--ah, it brought us to a different world. The store itself smells like rose and sweetness. I tried out some treats from here with my dessert-loving friend, sharing six different flavored truffles with lattes. While the rose-infused truffle reminded my friend of soap and shampoo, the lavender flavor reminded me of those products, so we made light of the situation when we tried those flavors.
4. AYZA Wine and Chocolate Bar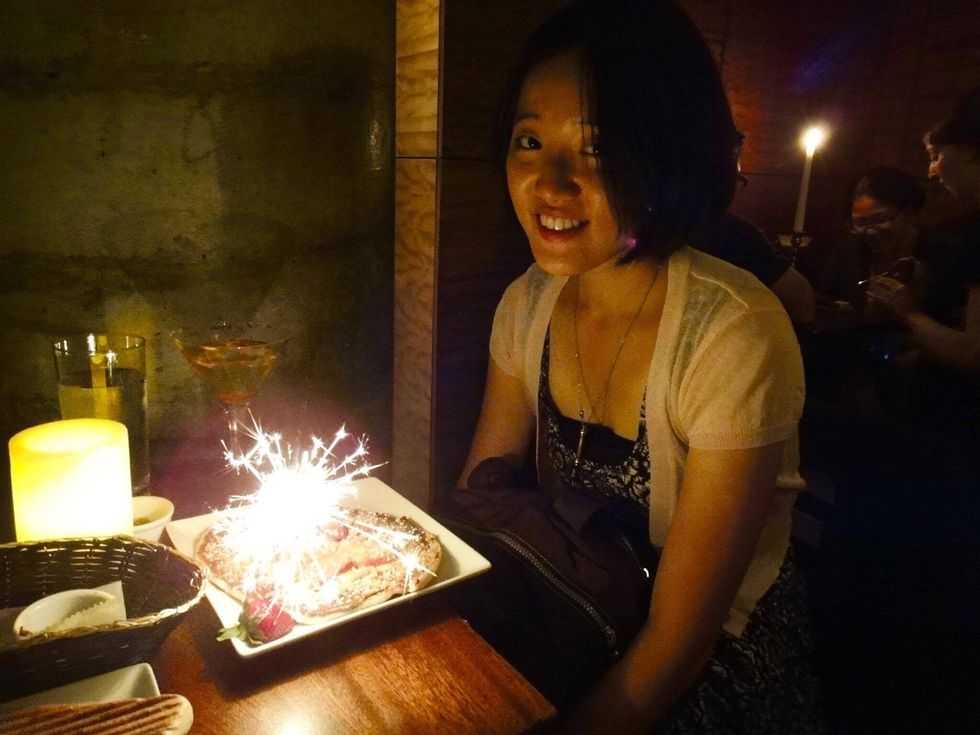 On my 21st birthday, I visited this place because I wanted to try out a chocolate almond martini. I want to try it again because that was the first time I had alcohol, and I wonder what I think of it now after my drink palate has become more refined. Drinks aside, this place is still on my list because I remember the chocolate pizza and truffles being delicious and the atmosphere being on point. They put sparklers on my pizza, and damn, that was a memorable way to celebrate. This is a wonderful date spot!
5. Last but not least: Vosges Haut-Chocolat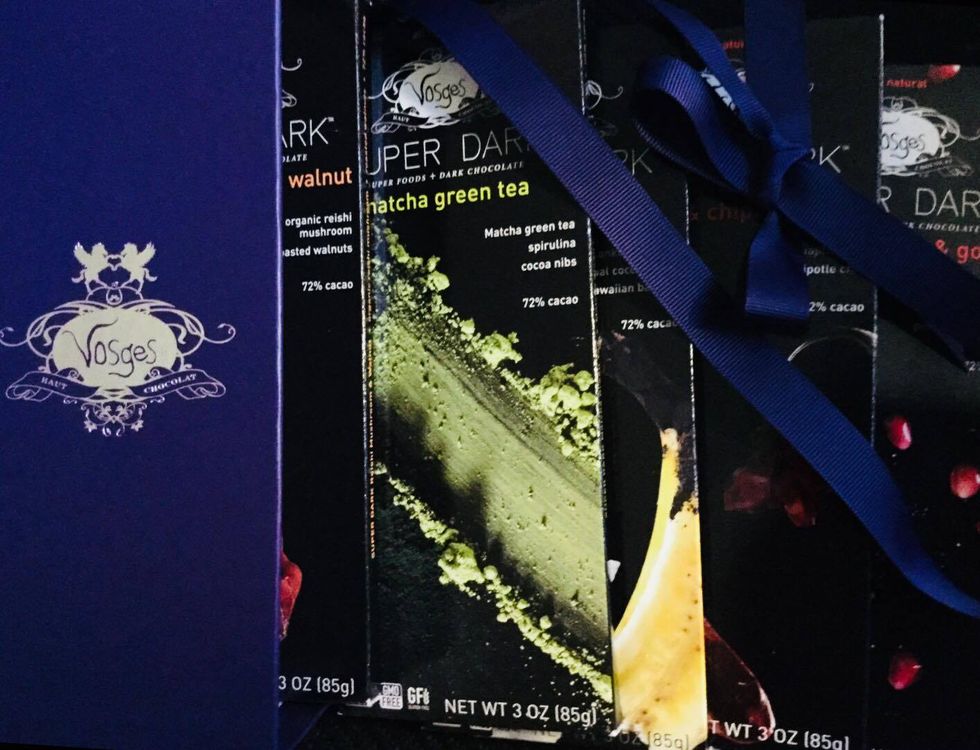 I discovered this place after my amazing friend took me on a personal tour to eight different chocolate stores in Manhattan. The store itself boasts a majestic space with royal purple color. It looks expensive to maintain. It's lavish. It's decadent. The first time I visited, I was too shy to try all the flavors of dark chocolate they had offered. Vosges Haut-Chocolat offers an exquisite and offbeat selection of flavors, and the store associates are happy to let you try different flavors. Some memorable combinations include reishi mushroom and walnut, banana and coconut ash, and my favorite: guajillo and chipotle! The second time I went, I tried all the flavors and eventually splurged money on a whole set of chocolate bars happily.