In mid-November in Missouri, most students at Missouri State University are making their way to class bundled up and doing their best to stay as warm as possible. We are fully aware that alumni are welcome onto our campus, that is not an issue.
However, I do believe that students were not prepared to be walking to class in thirty-degree weather to pass a man in a leopard print bikini going by them on roller skates. He made his way through the Plaster Student Union and multiple locations on campus. If you were on campus on a chilly November afternoon, you more than likely passed him while he was in action.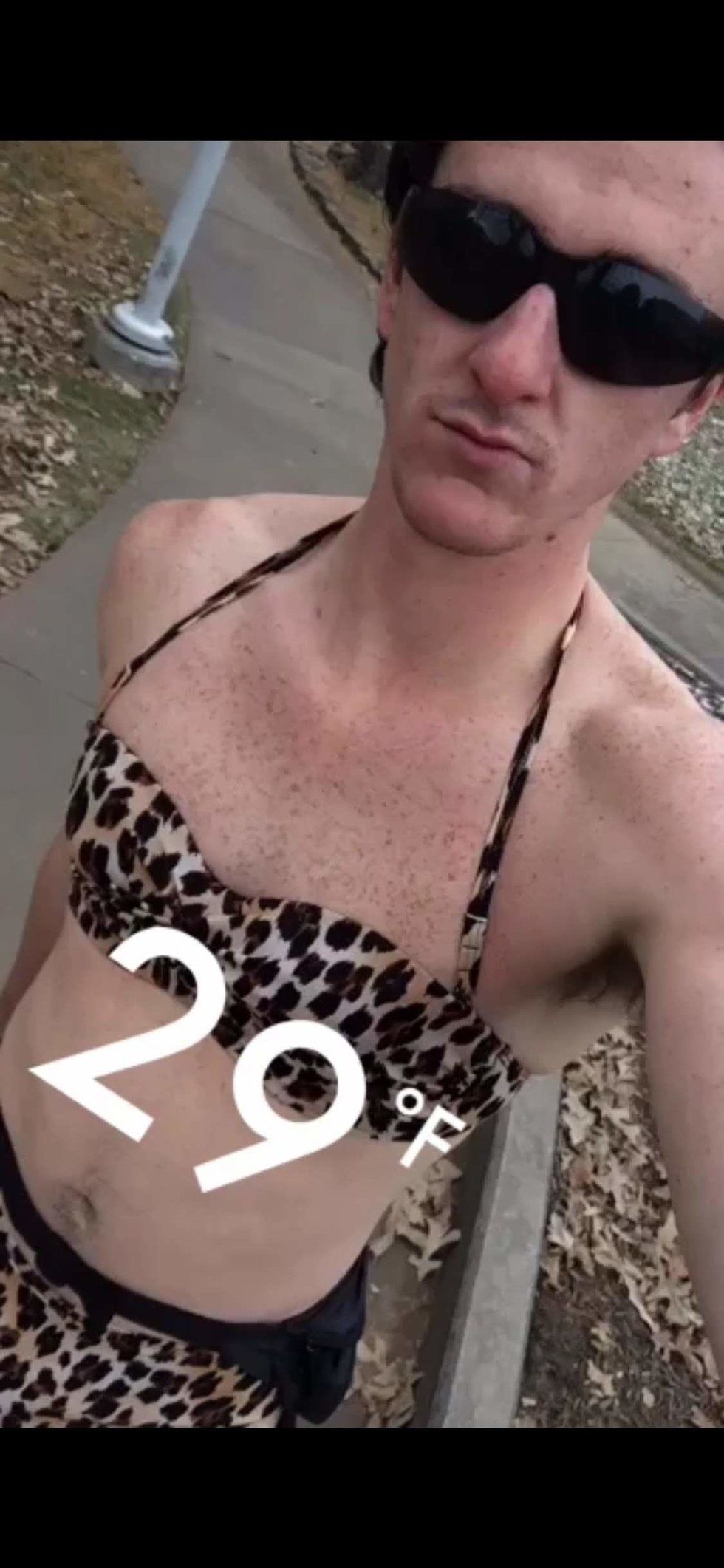 You either hate it or support him, there's no in between. Some people just seemed confused while others got a big laugh out of what he was doing. Via snapchat, Twitter, and even Instagram, all of campus somehow knows what he is up to when he makes his way through.
Welcome to @MissouriState. It's currently 30 degrees outside and there is a guy rollerskating around campus in a leopard print bikini.

— levi smith (@levilevylevi) November 14, 2018
I had a chance to talk to the man behind the skating idea. His name is Sean. He keeps his last name off of social media for understandable reasons. You can find him on social media as @mac.savage69.
He also has met Steve-O who has given him shoutouts and support on social media as well. Sean gets a lot of inspiration The content on his account varies in the appropriateness for the public eye.
An image that he is currently adamant about changing. He's well known on Missouri State campus as the guy with the megaphone at football games and now for wearing a leopard print bikini on a thirty-degree day.
"What made you decide to do that today? Skating around campus in a bikini."
Sean: "I just really enjoy spreading laughs around and seeing smiles on people's faces."
"What are you looking to get out of doing this for social media?"
Sean: "Well I have been trying to change up my image a little bit to do things that are more "appropriate." It's a dream of mine to make a living off of social media which has been tough considering I already have a degree which has led to negative comments from some people. But for every negative comment I get about 20 positive comments, so those people are who drive me to keep making people laugh."
"Are you looking to do anything similar to what you did today, in the future?"
Sean: "There is definitely some similar stuff coming in the future. I finally got a permanent film guy and we are hoping to be doing at least one video a week from here on out."
"I assume you wanna move to a big city and do the big time media influencing?"

Sean: "The big dream is to make it out to California, so I see Arizona as a step towards that. But I always like to keep my options open because you never know what opportunities will come knocking at your door."
"If this all doesn't work out, are you worried about your future career?"
Sean: "Not at all. I think that if all else fails then I still come out of it with a few years of experience running a large social media account, which nowadays is a full-time job. But for now, I'm gonna keep focusing on expanding my audience. I need to go at it full force if I really wanna make it happen so that's what I'm gonna do."
Missouri State has an array of unique people that have attended school here. It's safe to say that Sean is definitely making a name for himself during his life post-grad. Although his method for making a name for himself is very unconventional, sometimes you just have to do it in the biggest way possible.
You can catch him up to his antics really at any time of day and anywhere in Springfield. Just catch him on Mo State campus and in downtown Springfield. Also follow his social media accounts! I've linked his instagram in with the photo credit.