So, something big has come to my hometown. MILK BAR LOS ANGELES. For those of you that don't know, Momofuku Milk Bar was first founded in NYC by chefs David Chang and Christina Tosi. Under the supervision of Chang, Tosi experimented different dessert recipes and concoctions until she solidified the star items of the menu of Milk Bar and took over the business entirely. Ever since I saw the episode about Christina Tosi on Netflix's "Chefs Table," I was eager to try her infamous desserts.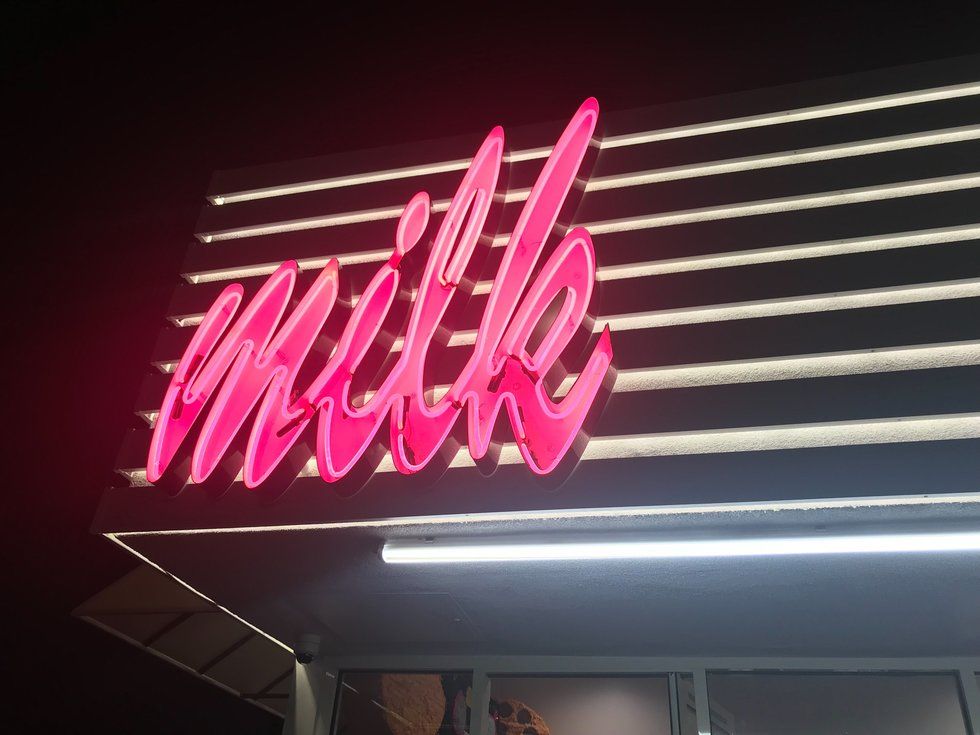 Milk Bar Los Angeles, Store Front Hannah Looney
When my friends and I first pulled up to Milk Bar, I was immediately mesmerized. Pink neon lights, the smell of sweet butter, and the dreaminess of Melrose Avenue all wrapped up into one. The cute little corner shop was something out of a storybook. There were pinatas in the corner adding a festive feel, delicious layered cakes sitting proudly behind a glass display, and cute mini shopping baskets so that customers could pick and choose from the freshly packaged baked goods, like a real grocery store.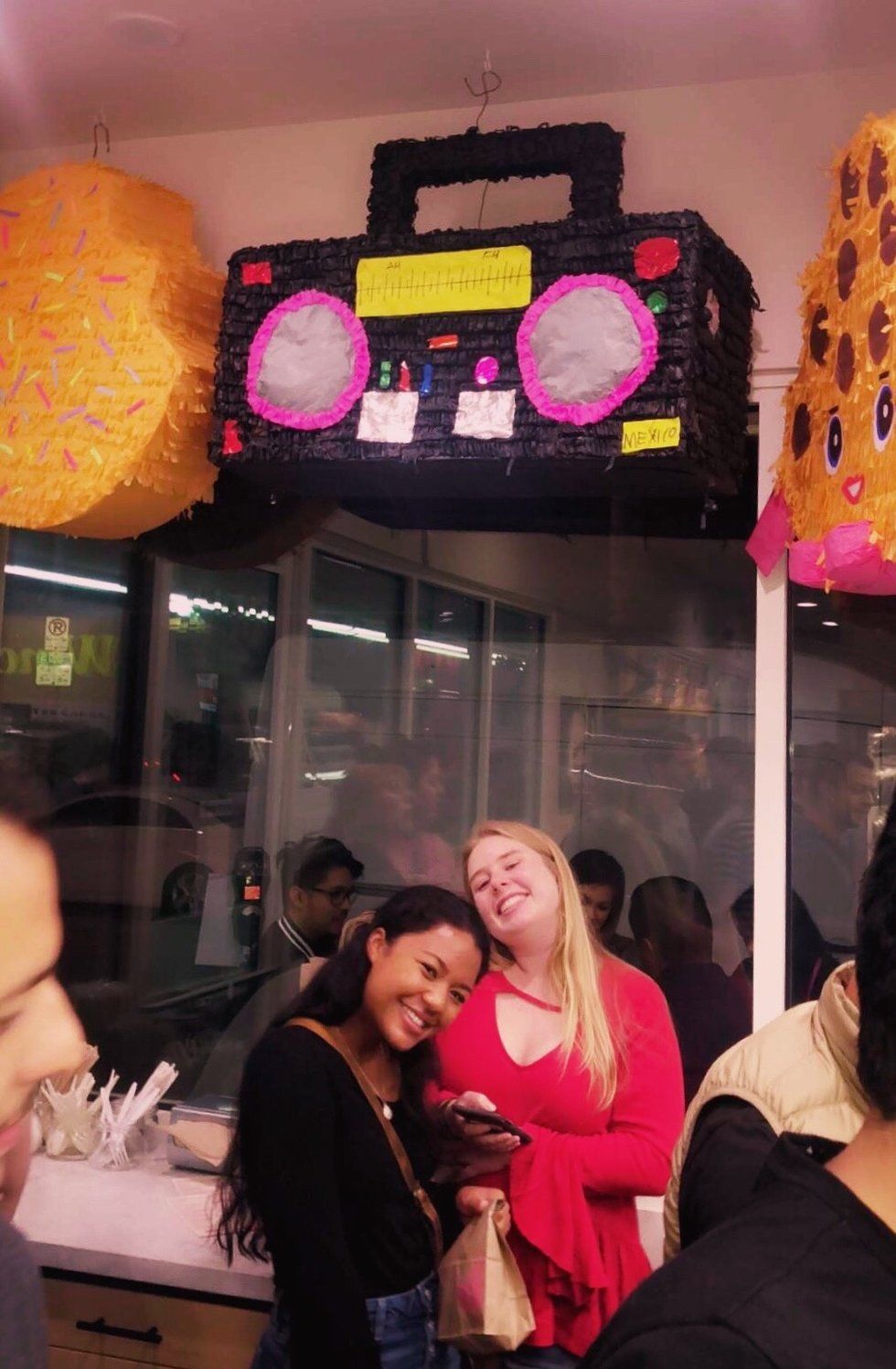 Megan Swengel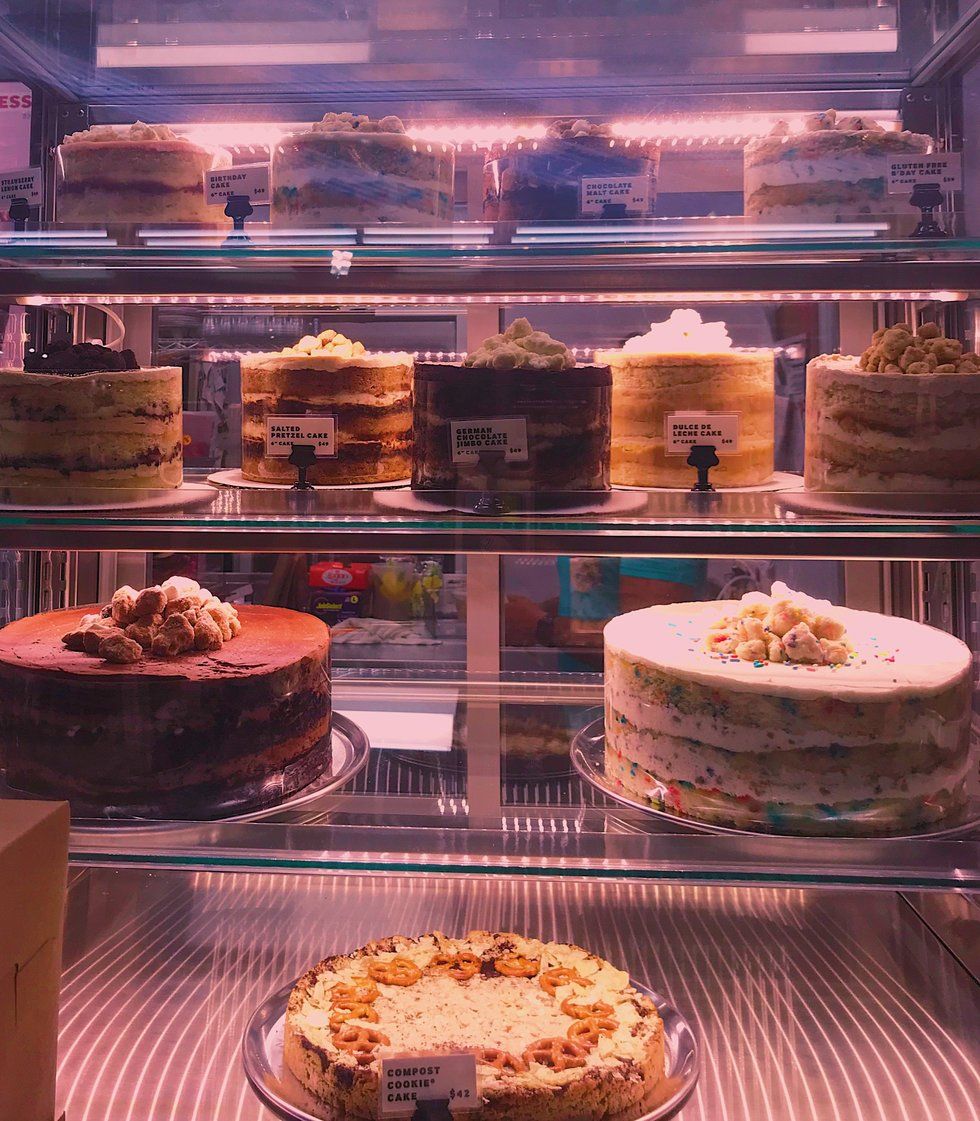 Hannah Looney
While we waited in line, we got samples of the cereal milk soft serve with cornflake toppings. Just like Tosi described it, it tastes exactly like the milk at the bottom of a bowl of corn flakes! Straight out of a morning from your childhood. At first, I was unsure if I liked it but bite after bite I was hooked. At the register, I was greeted by friendly staff members who proceeded to convince me to buy more desserts than I needed.

Here's the what I ordered: the B'day Milkquake, a Compost Cookie, and a heavenly slice of Crack Pie (I know what you're thinking, crack? Like the drug? No—something even better).
The B'day Milkquake consisted of blended Cereal Milk soft serve with chunks of birthday cake truffles and rainbow sprinkles. Let me tell you, it was one of the best ice cream desserts I've ever had. The creamy smoothness of the ice cream plus the crunchy sprinkles plus the soft truffles made the perfect combination of absolute HEAVEN.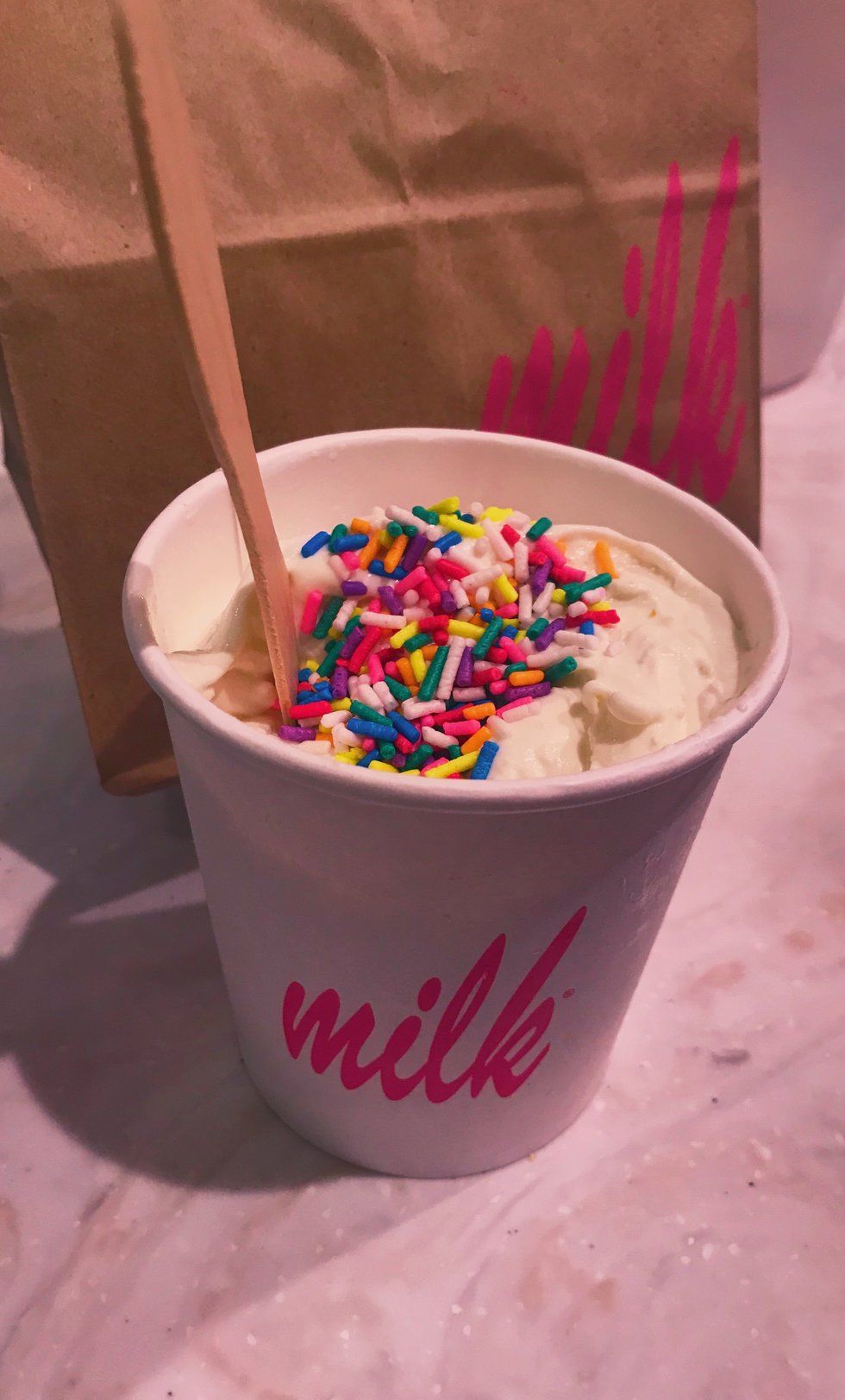 Hannah Looney
Then I ordered the Compost Cookie. This cookie was like nothing that I had ever tasted before. There are ingredients in this cookie that you would never expect: pretzels, potato chips, coffee, oats, graham crackers, butterscotch, and chocolate chips. The combination, at first, seemed a little weird, but honestly, every flavor complimented each other SO WELL. Milk Bar has also mastered how to keep their cookies moist and fresh even after a day.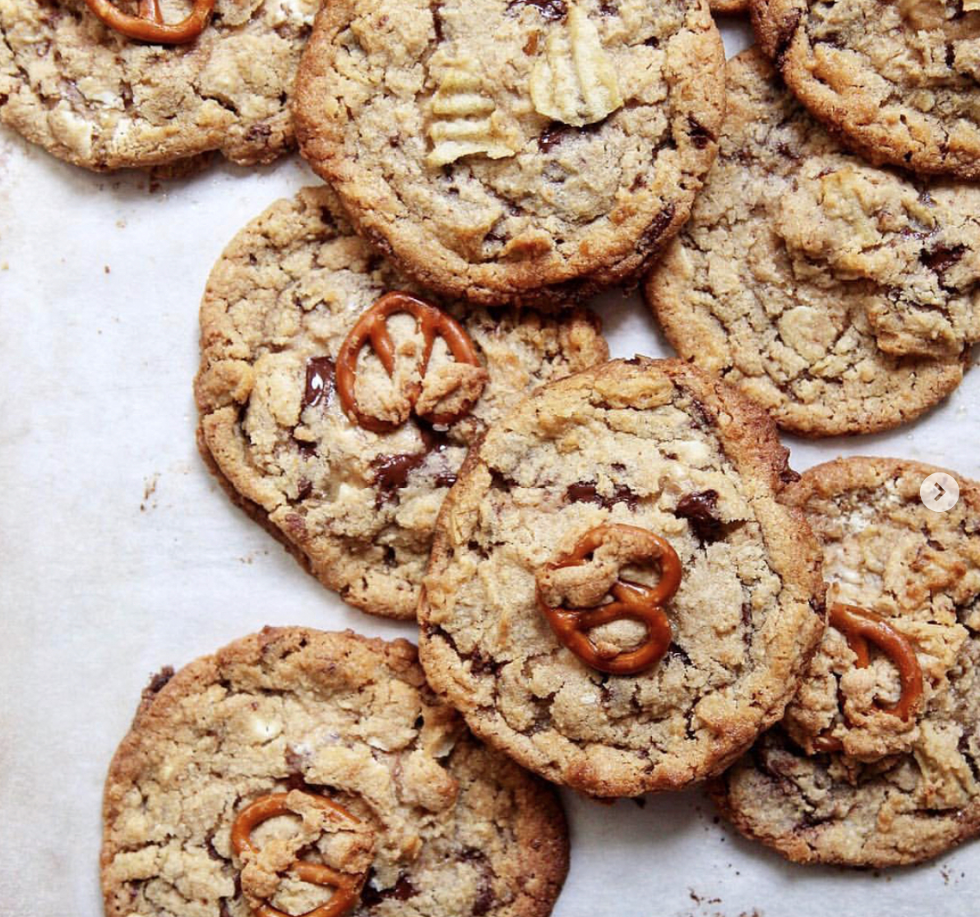 https://www.instagram.com/p/Bm4LMN1HT_F/?taken-by=milkbarstore
Lastly, the Crack Pie. This dessert is not like your normal apple, cherry, or pumpkin pie. It's 10x better. It's addicting. I haven't stopped thinking about when I'm going to go back and buy some more. The crust is made out of chewy, sweetened, oats. The filling is a melt-in-your-mouth brown sugar and butter mixture that is the perfect balance between sweet and salty. All of this is topped with a flaky layer and powdered sugar. I can honestly say that this is one of the best desserts that I've ever had in my entire life… and I've had a lot of desserts.

https://www.instagram.com/p/BnFQYLvnZLB/?taken-by=milkbarstore
Finally, I would like to thank Christina Tosi for sharing her creative and delicious genius with the rest of the world!

So, if you're looking for something fun to do in LA, GO VISIT MILK BAR. Stuff your face with some bomb desserts and take some cute pictures on Melrose Avenue!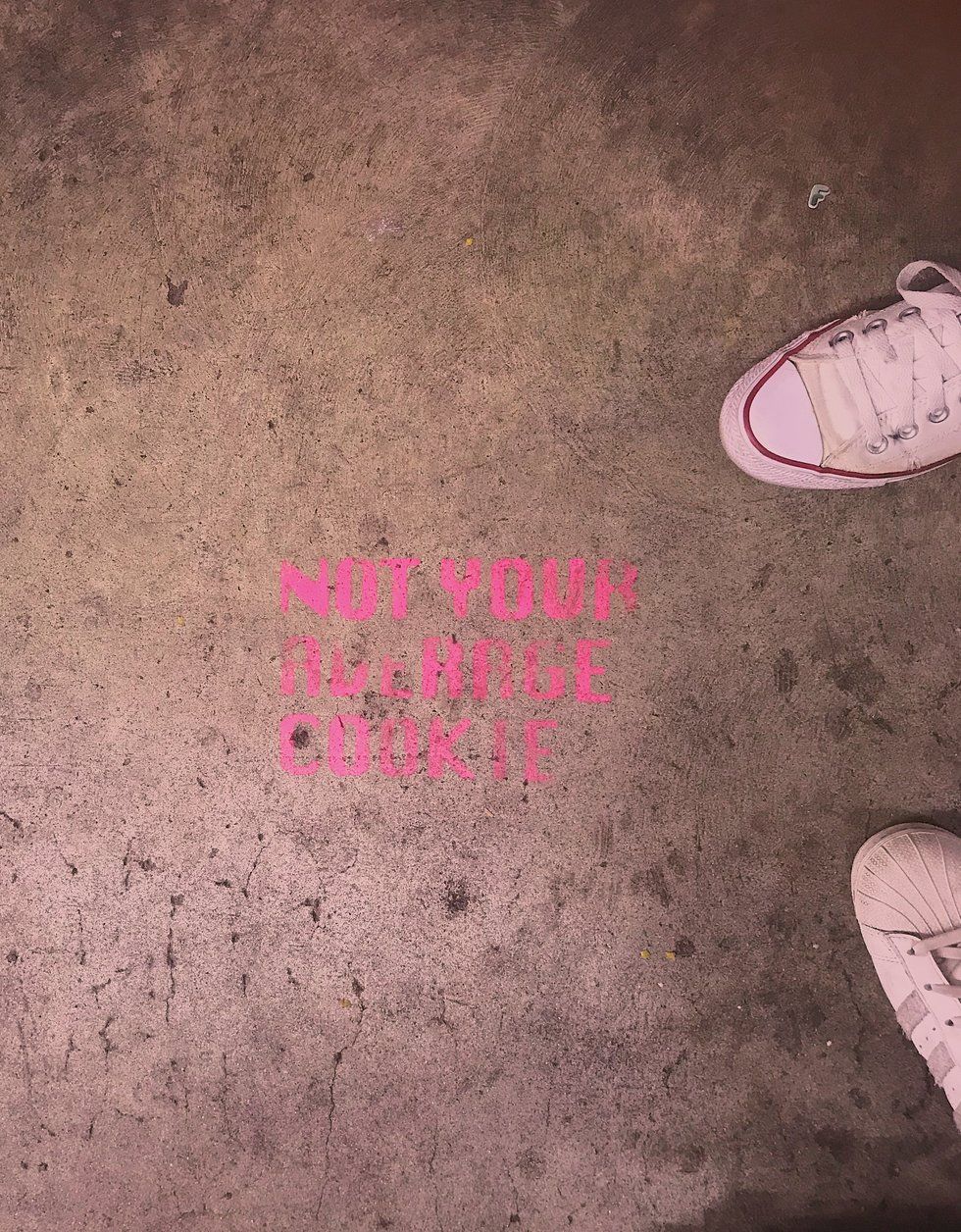 Hannah Looney