New Yorkers have been complaining about the decline of the subway that serves as the city's lifeblood. However, New Yorkers need to prepare for the sequel to one of the biggest capital projects since the Second Avenue Subway… East Side Access. This project is going to bring Long Island Railroad to Grand Central Terminal so it can connect with Metro North Railroad as well as the 4, 5, <5>, 6, <6>, 7, and <7> trains.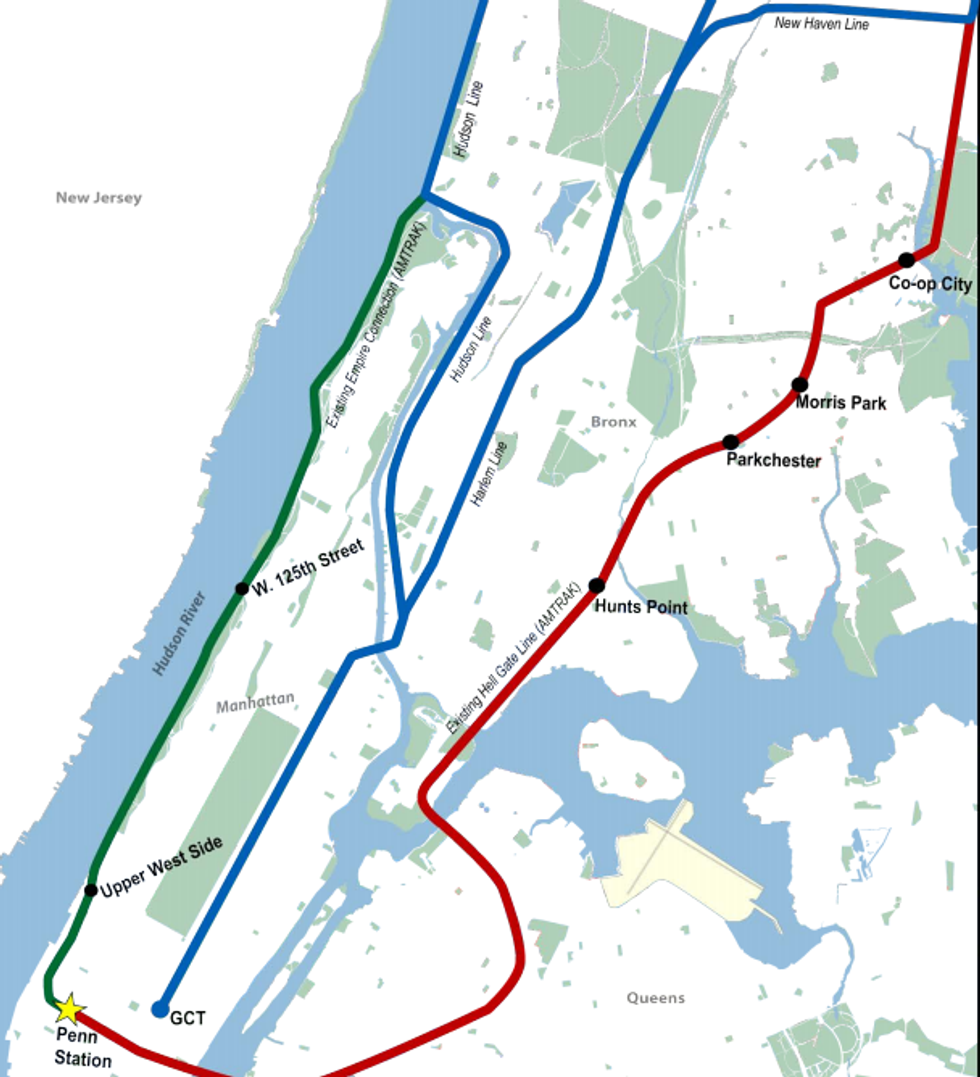 The overall goal of this project was to allow Long Island Railroad commuters the ability to reach the East Side of Manhattan without the hassle of a bus, shuttle or other difficult transfers. In addition to the new terminal, a new station will be created for the City Terminal Branch line at Sunnyside, which will serve as an addition to the yard as well as the entire system. The beauty of this project is that the tunnels to connect to Manhattan are already built. The Long Island Railroad will be connected through the 63rd street tunnels that the F train uses.
Another level of the tunnels was built but never used so M.T.A. (Metropolitan Transportation Authority) decided they could save some money with this route. Long Island Railroad has had the deal to create new tracks to store any excess trains for the am or pm rush hours. This project is going to bring more people into the city at a much faster rate.
Even though this project has faced several challenges, it is on track for completion after 2020. However, once that is completed New Yorkers have to braces for the sequel to this project… West Side Access.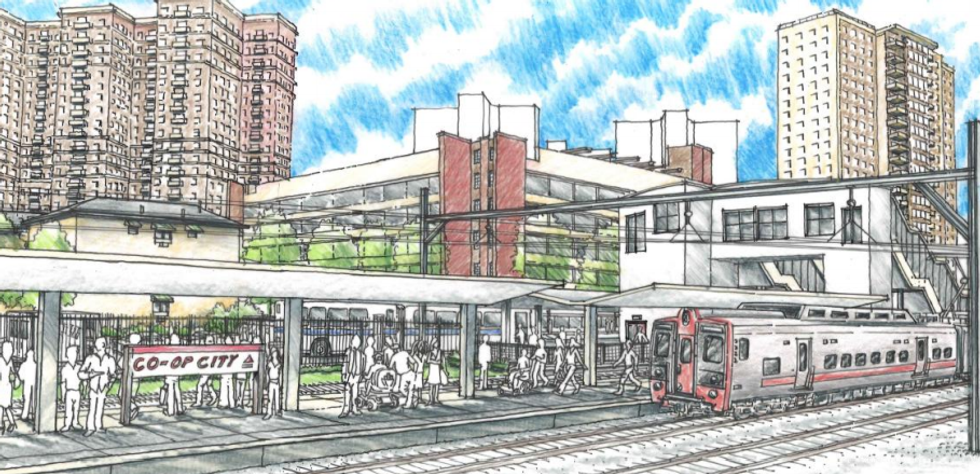 West Side Access is an upcoming project that will bring M.N.R.R. (Metro North Railroad) to Penn (Pennsylvania) Station with the Long Island Railroad, New Jersey Transit, and Amtrak. One major part of the new extension is a station at Co-op City. Metro North has been planning this station for many years because M.T.A. has been dangling a carrot in front of them for years… an extension of the 6-train line to Co-op City which would allow Metro North riders another way of getting to Manhattan.
One thing that metro north could do is bring the Hudson line on the Amtrak's West Side Line. The line splits from Metro North on the Spuyten-Duyvil curve after the Riverdale station. This could have been at least a way to test if the line would be a popular service or a long-forgotten idea. So far, the plans for the Co-op City station are set to be an island platform with two tracks and are mainly made for trains running along the New Haven Line.
Along with the station at Co-op City, more stations will be built at Parkchester, Hunts Point, and Morris Park. The 6 train may be getting some new company with this extension and a new station at Co-op City as well. M.T.A. has released an image showing that the Hudson Line will be extended via Amtrak's West Side Line and will make two new stops as well.
One stop will be called Upper West Side, and the other station will be called W. 125th Street and will continue on to Riverdale station. Now for people on the Harlem line, I am glad to say that the Harlem Line extension will meet up with the Hudson Line. Not much else is known about the extension, but people soon will. West Side Access is still in the developmental phase, and hasn't been completely worked out, but when it is New Yorker's are going to have the information they need.
Hopefully, this project has more traction to it than many of the other capital projects that M.T.A has proposed or even done.