Let me tell you a story.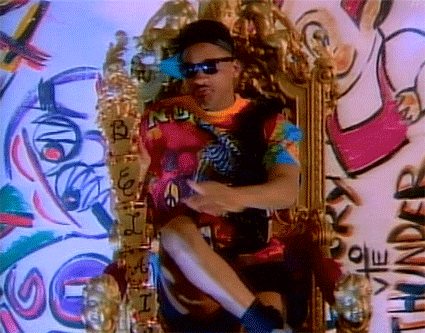 No, this is a different story. (Sorry, Will Smith.) (Also, sorry for that awful attempt at a joke.)
This is the story of a theater major who wanted nothing more than to be in her favorite musical of all times: Anything Goes. There was, however, one major roadblock: this was a tap-dancing musical, and this particular actress could not for the life of her tap-dance.
Herein lies problem number one.
Problem number two? This theater major had a hard time speaking truth into her own life. Sure, when someone else needed a healthy dose of reality, she was ready to pour it out, but she had a hard time prescribing it for herself. She told herself that no one would notice her lack of tap-dancing power because they would be too enthralled by the beauty of her voice. Oh, boy.
Time for a pride check.

You can imagine the dangerous combination of hopes too high and dancing skills too low. When audition day arrived, she came, she saw, and (she thought) she conquered the singing portion; she tried not to focus on the dancing portion.
Quietly. Hopefully. Prayerfully. She waited for a cast list to be posted.
The cast listed was posted.
She didn't make it.
It's me. I'm the theater major doomed with a heart that goes all in only to be crushed in the end. I know, I know: I picked the wrong career field if I can't face rejection. Let's be honest, though; "no" is a hard word to swallow no matter the situation. Whether you hear it in an audition, hear it from a parent, or hear it from a partner, the harshness of being rejected does not sit well in our stomachs.
You know who doesn't reject us? God. In Hebrews 13:5, it says that "...He will never leave nor forsake you." No matter what rejection comes your way, God will never abandon you. He loves your tap-dancing skills! (But, He also gave talent to tap-dance teachers so that you can get better.) Rejection should not lead to giving up; it should lead to a stronger perseverance in whatever the craft may be. It should inspire education and training so that you can grow.
What did I learn from my no? I learned that I need to take tap-dancing lessons! I also learned that humility reflects the heart of God, and I should not be so confident in my voice that I think it can cover the multitude of sins that are my two left feet. (I'm really not an awful dancer; I just struggle with tapping!) But seriously, I learned that it's okay to have an all-in heart because it impassioned me to do my best!
Imagine if, being a theater major, I walked into my auditions halfheartedly and acted as if anywhere was better than that room. That doesn't bring glory to God. Even with my no, I left with a reaffirmation of my God-given passion for what I do; I cannot wait for another audition where I get to put my heart into my work and might or might not walk away with a role!
A no should entice you to work harder and learn more. Rejection should give birth to the beauty of a comeback. No means try again. But maybe this time, try again with some tap-dance lessons.