My 20th birthday was the 22nd of September.
I have been reflecting a little more than I normally did on the past. But today, on one thing specifically. I had a friend ask me, "what it's like to be married at 19?" While she said she didn't want to be nosey, she knows I'm an open book.
She's also been a great friend, even though we have never had less than 100 miles between us. I have gotten this question a lot, and I know Ben has too, and trust me, it has not always been asked in the nicest tone and manner.
Being married at 19 was never my 'plan' but seriously, who really follows their plan.
I never thought I would find a love like this. Here is the most important part with this, being married feels right, heck, this is our path and what we are meant to do.
Being married is teamwork. It is not always easy, but that is the beauty of it. Life is an adventure, and my adventure with Ben is life and again it feels perfect. Marriage is work, but it's work that we both love.
Ben doesn't have the easiest job in the world. I worry about him every day. I know that there is going to be a day when he comes home and tells me he is going to have to go who knows where for who knows how long, and I dread that day. I also know there is going to be a day when he comes home and tells me it's time to move to who knows where for his next assignment.
But it makes us enjoy every day. Labor Day week and the following week, I only saw him when I brought him meals. But we took advantage of our time together. You bet we took five minutes just to sit in silence and cuddle. Nothing beats his hugs and kisses. It doesn't matter how bad he might smell or how dirty his uniform is, I cherish every hug and kiss.
All the time I hear, "You give the best hugs." It makes me smile because his are my favorite.
There are good days and bad days.
You just have to take them as they roll. My favorite thing that Ben does is he refuses to let us go to bed mad or upset. We have been up until one or two a.m. talking and communicating so whatever we are not agreeing on doesn't affect us. Sometimes, we might lack in communication. Most of those times we are already thinking the same thing, we just did not express it the best. I mean, all and all, we are the same person.
I'm not just the stereotypical housewife either.
Yes, I cook all the meals, most of the time, Ben helps out with something. The only reason he doesn't cook is that he kind of does it wrong. But he also knows that I love to cook and bake. So, for the most part, he stands in the kitchen with me and always offers to help if I need it.
I pack his lunches because I want to.
Most of the time everything around the house is teamwork. I make his lunch so he can work and not have to get up even earlier. We clean together, we even do laundry together. That's one of the wonderful things about us, 95 percent of the stuff we do in the house is teamwork.
Along with being married, I'm doing all of my schooling online to finish my Applied Management Degree. In a couple of my classes, I am the only married one. It really does make me think a little bit differently about some of the things going on. Some of my discussions are a lot longer because I pull from being married or in Kansas.
The only thing I don't like is just because I am married people in my classes treat me like I am twice their age when mostly I am younger than them. Being married did not change who I am. I'm still extremely sarcastic, I still love NASCAR and farming, and I'm still Sydney. Just because my last name changed doesn't mean that I did too. The only real change is that we got married and became the same person. What's wrong with that? That's right, nothing, there is just more of us to love.
Our relationship may be a lot different than most. But we are a lot different than most people, too.
Both of us are pretty old-souled. And Ben's job is a lot different than most. We got to know each other more than from the two times we had met, started going out and fell in love all while he was 14 hours ahead. But none of it felt the slightest bit weird.
All of it felt right, and it is right.
It has not always been easy, and it won't always be easy. But we are both for sure we can make it through anything because we always have each other, and we don't let the other fall or slip through the cracks.
When he got home in April, we both knew then way better than before, we can't be without each other, it's not possible. We are the other's person that they can't live without. Ben is the glue that holds me together, and the eraser to everything bad that has ever happened. When he was home we had even half-joked about getting married, even though now after we have talked about it, we were both dead serious.
After he was home in April, he was stationed in Kansas. When I came out Memorial Day weekend I got the surprise of my life. On the 27th of May, he told me while we were fishing and he was down on one knee, "I can't catch many fish today, but can I catch you?"
Through my tears, I asked if he was serious. Mainly because it was everything I could ever want, he is everything I could ever want. He smiled and said, "Yes, will you marry me?" And through even more of the happiest tears, I could have, I said yes.
We both knew that we didn't want to be apart.
Ben even took into full consideration my schooling, and if I were to transfer when it would be best for me. I swear you can't get any more perfect than him. And on July 2nd, I stole his last name, and he stole my heart all over again.
So, if you're wondering, being married at 19 is not weird. I'm two years out of high school, highly successful in school, and have the man of my dreams. Being 19 and getting married was in my plan, I just had no idea. Neither of us did. A year ago at this time, we were just starting to admit to each other how we feel about the other. I know I was scared out of my mind.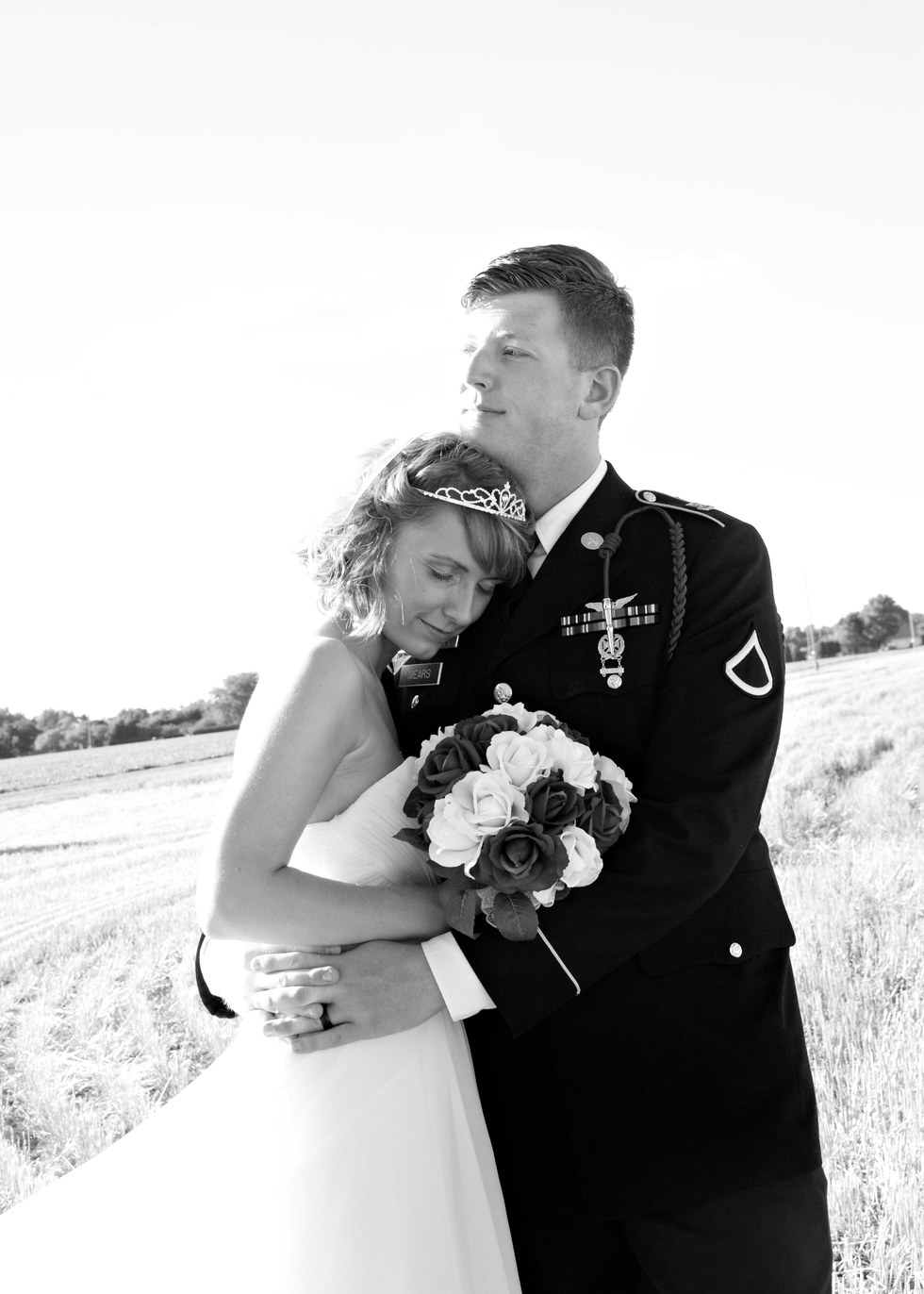 Here is the best part about it all, for my 19th birthday, my wish, was to be lucky enough to be with Ben and eventually marry him so we did not have to be apart like we was then.
Birthday wishes really do come true.
Cover Image Credit: EMusselman Photography and Design