Mojito Mondays, Tipsy Tuesdays, HUMP DAY, Thirsty Thursday & Mug Night, Fu*ked Up Fridays/F.A.C., and The Weekend. Every day of the week there is a reason to go to the bars.
Typically, and by typically I mean all the damn time, when people say they are going to "the bars," they mean Welch Ave. Located across the street from campus, Welch is the college bar heaven of Iowa State University. The music that you can feel in your fingers, the lovely freshmen girls who didn't dress for the Iowa weather, the stranger that becomes your best friend, and everything that a newly 21-year-old could wish for is on Welch Ave. The District, Mickey's, Sips, AJ's: all very wonderful drinking institutions.Despite all that Welch has to offer, I am here to make an argument for Main Street.
Without further adieu, here are the top six reasons to spend your *insert alternative drinking day of the week here* on Main Street.
6. Winos are Welcome
[rebelmouse-proxy-image https://media.rbl.ms/image?u=%2Ffiles%2F2015%2F10%2F10%2F635801004158471491-1245370945_p.gif&ho=http%3A%2F%2Fcdn1.theodysseyonline.com&s=831&h=13b7c18e5fa1a9b4601ac91e3f753b0f61efe9b1b9c374596a20df94552b1fb7&size=980x&c=2782359893 crop_info="%7B%22image%22%3A%20%22https%3A//media.rbl.ms/image%3Fu%3D%252Ffiles%252F2015%252F10%252F10%252F635801004158471491-1245370945_p.gif%26ho%3Dhttp%253A%252F%252Fcdn1.theodysseyonline.com%26s%3D831%26h%3D13b7c18e5fa1a9b4601ac91e3f753b0f61efe9b1b9c374596a20df94552b1fb7%26size%3D980x%26c%3D2782359893%22%7D" expand=1]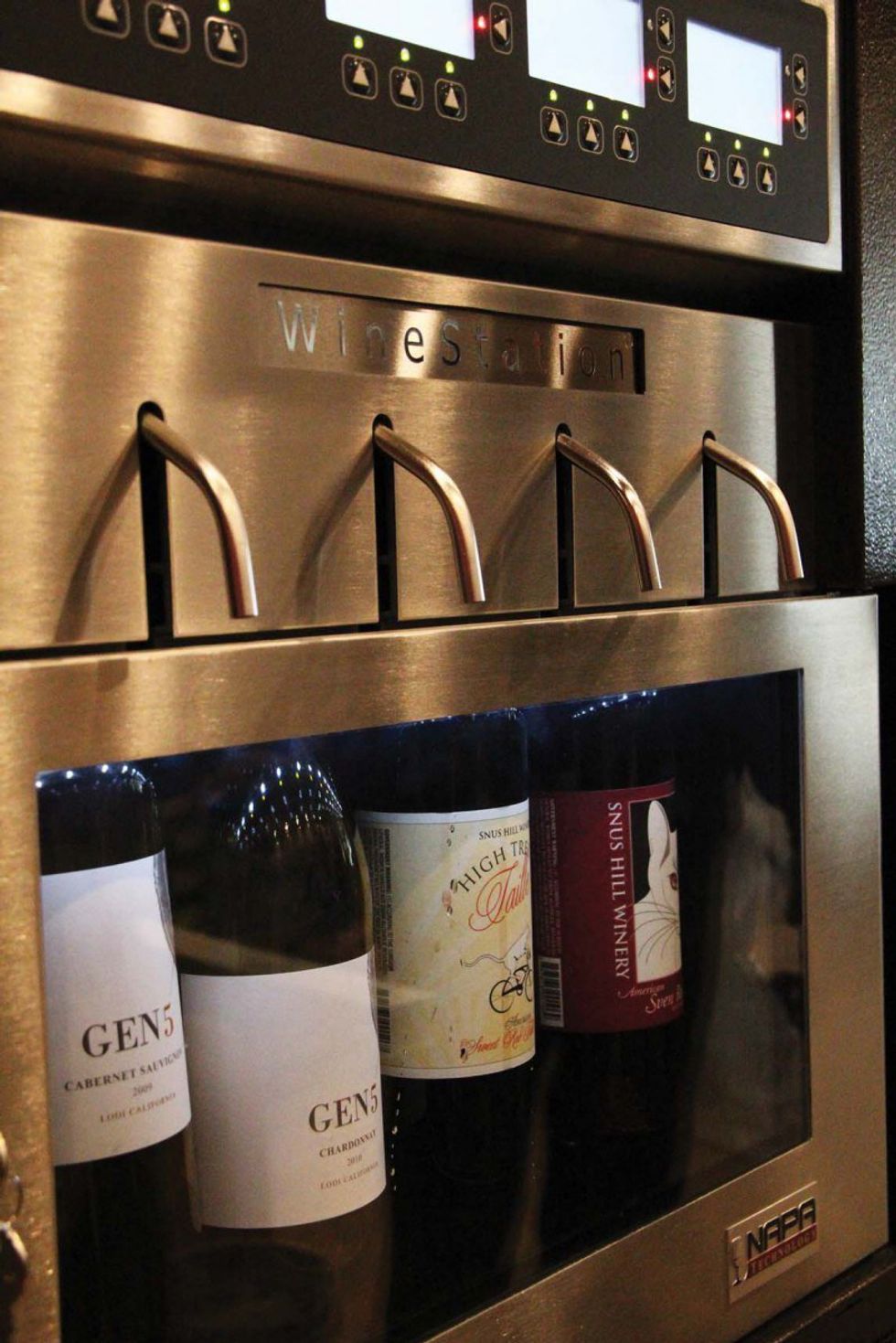 Do you enjoy self-serve frozen yogurt places (OrangeLeaf, Pink Berry, etc)? Imagine that, only with wine instead, and you have Della Viti. Iowa's first self-serve wine bar exists on Main Street. Walk in, load some money on your wine card, and sample the 50-plus bottles of wine available for you to sample. Della Viti is perfect for the wine enthusiast who knows what they like, or the wine ignorant who needs to try more.
*Recommendation: Go on Wednesdays when all wine is 25 percent off!
5. $1 Pint Night at Olde Main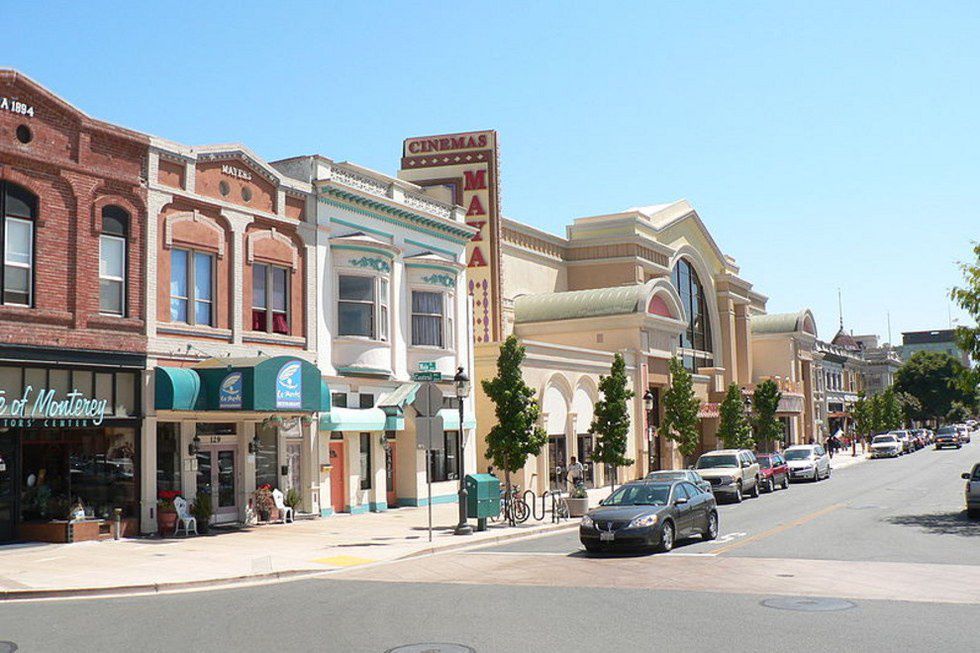 I was first introduced to Olde Main beer when I was bartending in Des Moines at the young age of 18. It is possible for a young bartender to accidentally spill beer into her mouth while working, and Olde Main beer stole my young underage heart from the first spill. Olde Main Brewing Company is a triple threat: bar, restaurant, and brewery all-in-one. While I would recommend going there any day of the week, Wednesdays are the best night to go; all pints are only a dollar, and it's a dollar well spent. The Dinkey Wheat, my personal favorite, is named after the Dinkey train that used to run from downtown Ames to the ISU campus. Other beers include The Clone, Long Face, and Sodbuster.
*Recommendation: Try the Monkey Bombs, made with the in-house brewed Root Beer.
4. Release Your Inner Hipster at Bar La Tosca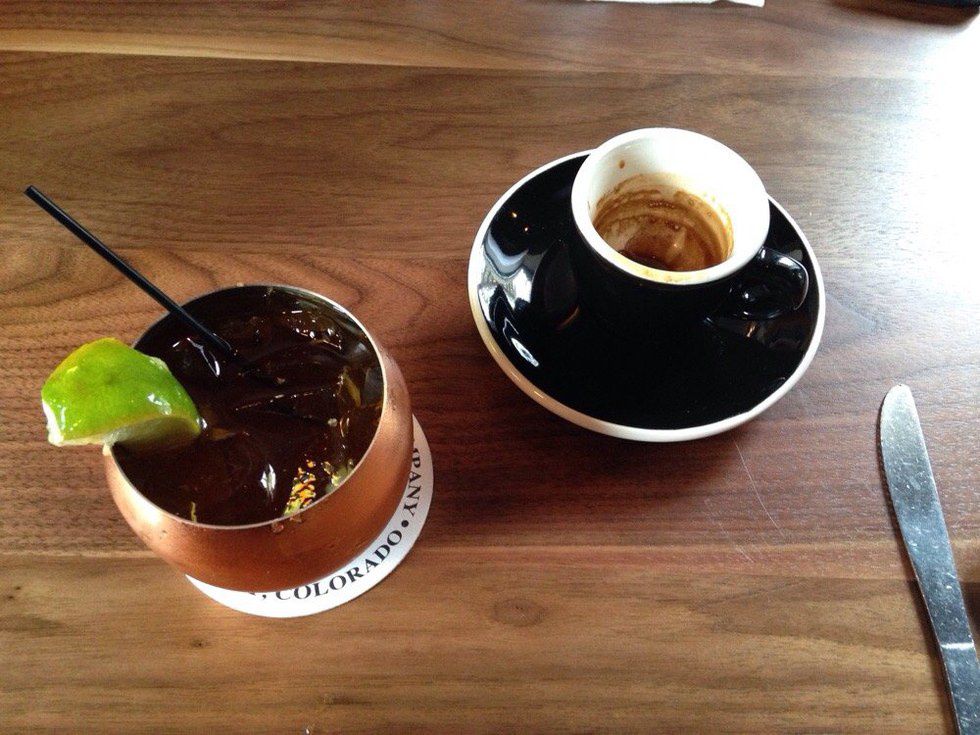 Bring your hipster glasses and enjoy the extremely underrated Bar La Tosca. The Italian-ish restaurant features small plates and craft cocktails. Occasionally, the menu even offers flatbreads. While the food is delicious, the drinks are to die for. The deliberately made craft cocktails are the antithesis to mug night cocktails. My favorite is the Moscow Mule, made with fresh ginger and top-shelf vodka, and served in the cutest copper cup.
*Recommendation: Check their Facebook page for live music and food and wine tastings.
3. You Can Still Get Super Dog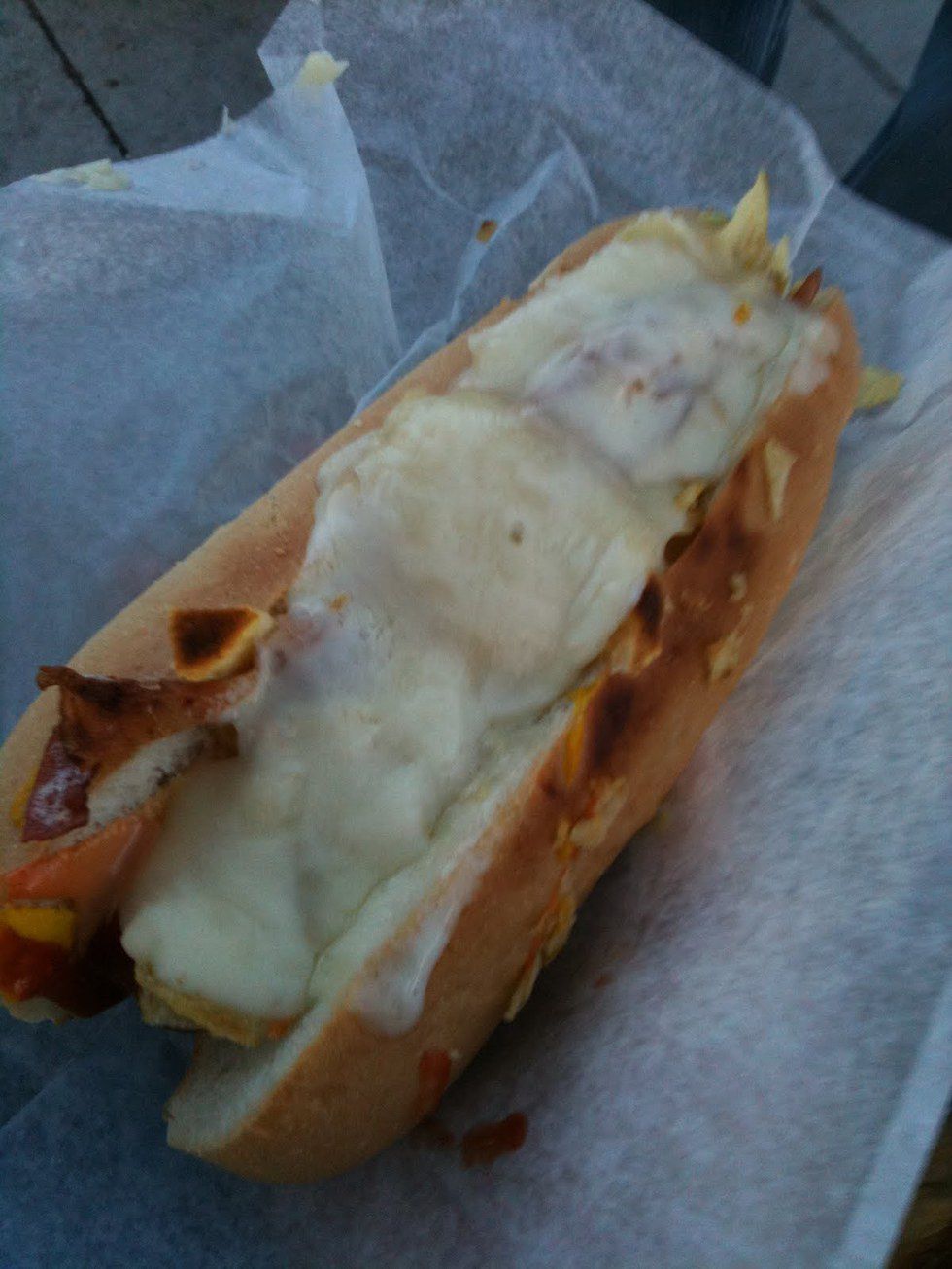 The end of the night comes around and you're starving? Don't worry! The manna that rains down drunken college kid heaven is available on Main Street, and the line is half as long as the Welch location.
2. Forget "Netflix and Chill." Get Local Beer and Chill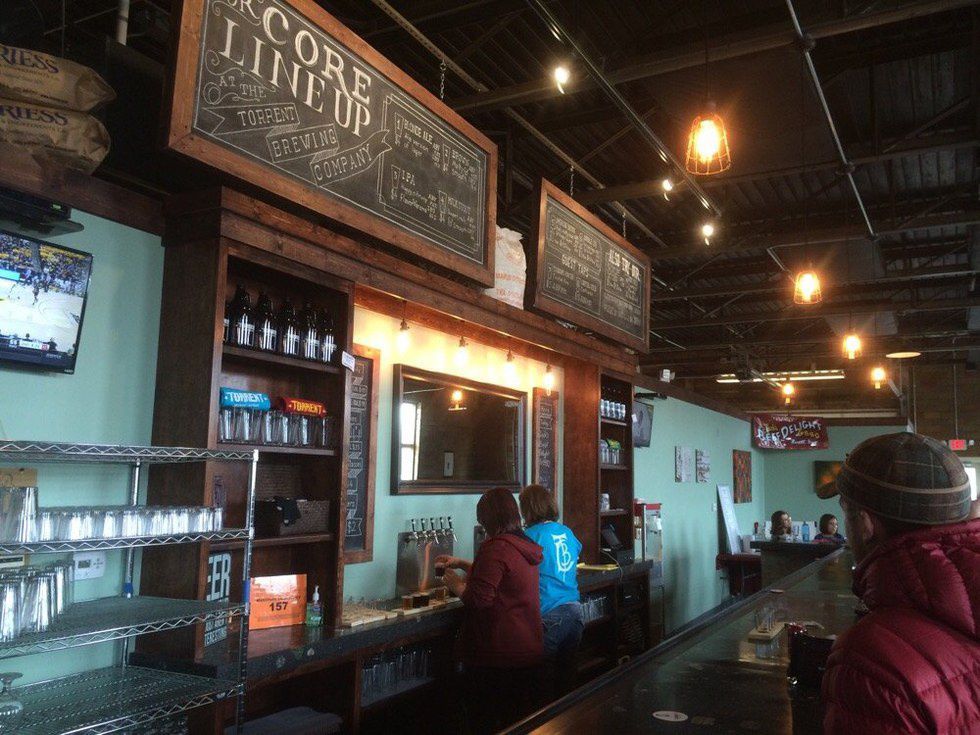 Torrent Brewing Company is a small family-owned brewery that is the definition of minimalistic. The McCormiks, Ames residents, began brewing beer in their kitchen, and have been growing their business ever since. The converted warehouse is pleasantly simple, with half of it brewing beer and the other half serving locals. A single pool table sits in the corner and tables are scattered around the rest of the open room. The beers don't have fancy names but instead, go by numbers. There is something mildly humorous about ordering a No. 1 and getting a delicious craft beer instead of a greasy ass burger. Torrent isn't a party bar, but a relaxing and chill place to enjoy a drink and hang out with some friends and actually converse with them.
Recommendation: Check the hours. The McCormicks brew beer Monday through Wednesday and are usually closed on those days.
1. Honey and Pizza Crust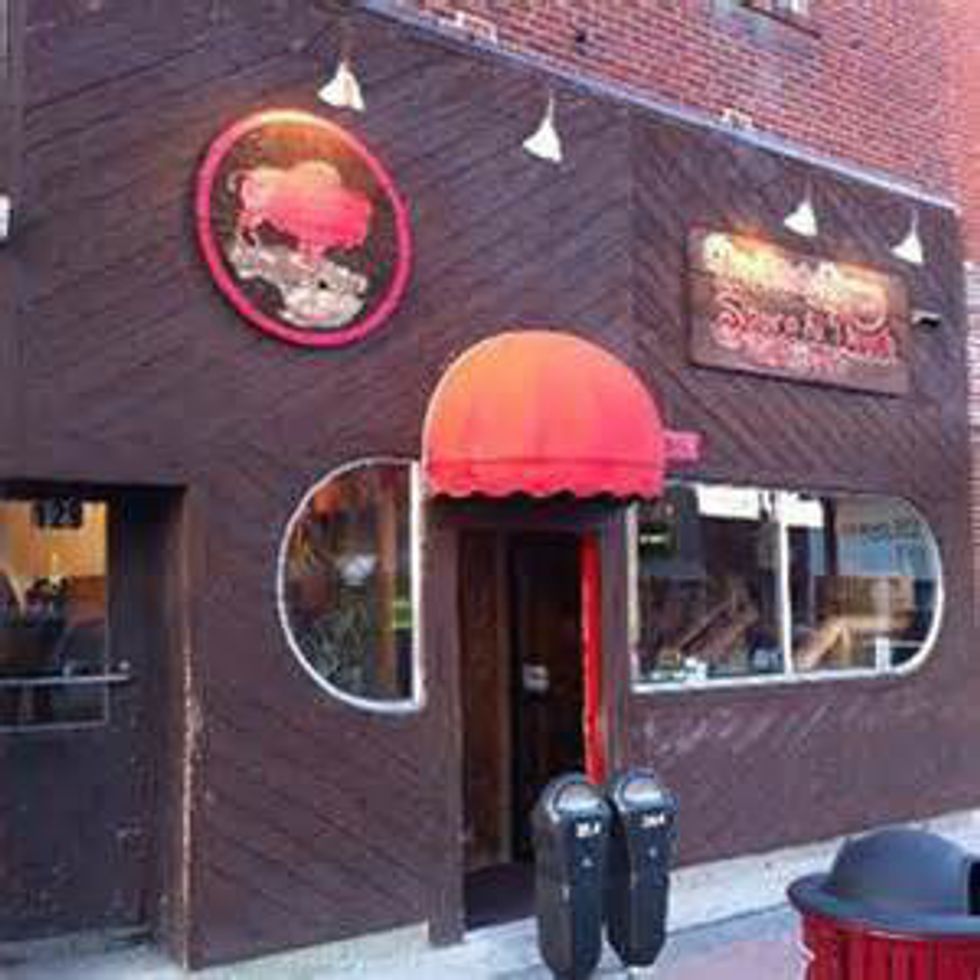 Don't get me wrong, I love superdog (see #7), but Great Plains Pizza while drunk is ah-mazing (it is also ah-mazing sober). Great Plains Sauce and Dough Company has the best pizza in Ames, no contest, and don't give me that Jeff's Pizza nonsense. Granted, it will take around 45 minutes for your to get your order, but it's well worth the wait. My favorite is the Denver Style Prairie Special. What pushes Great Plains from great pizza to the best pizza is, 100 percent no doubt in my mind, the crust. The thick doughy crust is a carb-lovers dream and made even more delicious with the addition of honey. You just can't find this kind of stuff on Welch.
Honorable Mentions
The Farmers Market
Corner Pocket
London Underground
Café Diem