2020 is your year! It's time to eat those veggies, get 8 hours of sleep at night, drink loooooots of water, and work on your health and fitness! It's time to move your body in whichever way makes your body feel some TLC. Go for a long walk, do some yoga, take a HIIT class, lift some weights, go for a bike ride, anything to get your blood flowing and let your body know you're thankful for everything it's capable of doing.
Now I don't know about you but I definitely have better workouts when I look CUTE and my workout gear can keep up with me in the gym. I know what you're thinking: "but I can't afford Lululemon!" Girl, me neither. I am here to share my tried and true dupes that will put your wallet at ease and keep you looking as fierce as ever. As a college student, you can find me in athleisure practically every day of the week, and these deals can help you keep your wardrobe stacked so you can continue to only do laundry every other week (don't worry, I'm right there with ya) without running out of leggings!
1. Lululemon Aligns - ColorfulKoala patterned leggings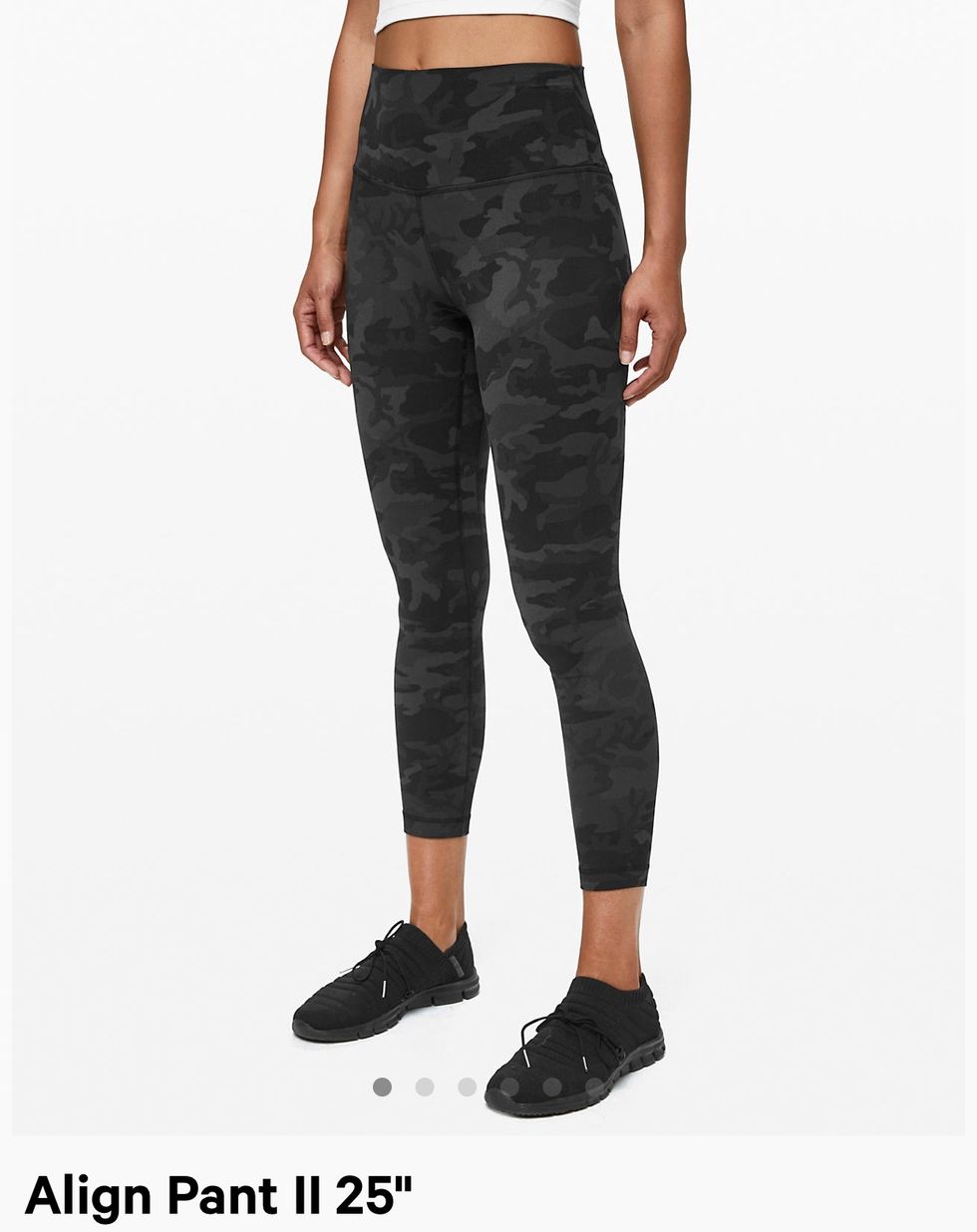 https://shop.lululemon.com
First up, the coveted Lululemon aligns. These bad boys go for $98 a pop - yikes. After conducting the utmost amount of research I am happy to report that I have found a dupe that will get the job done! ColorfulKoala leggings on Amazon, specifically the patterned ones, will give you the align look for less than ⅓ of the price. They go for $30 bucks and I couldn't be happier with my camo ones, especially since camo seems to be the color that goes the quickest on Lulu's website. They have the extended gusset seam and booty contour in the back just like aligns. They are a little less soft, more slick-feeling, and so far have not pilled at all. I am a 4 in lulu and the S fits me perfect! (I also got a pair of the solid color ones for $22 and they are waaayyy slick, so much so that I wished I had sized down to an xs fyi.)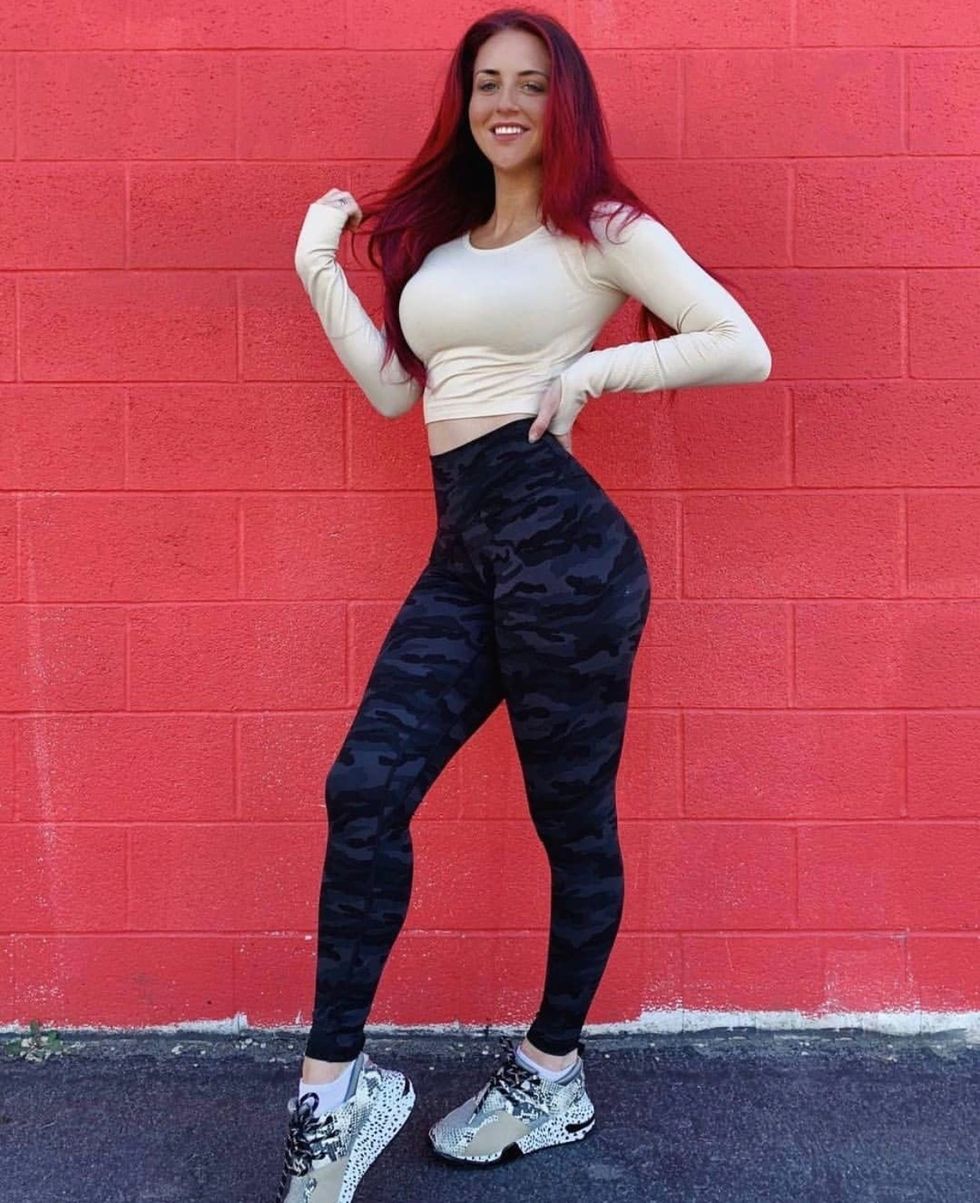 https://www.instagram.com/colorfulkoala/
2. Flow Y bra - CRZ Yoga bra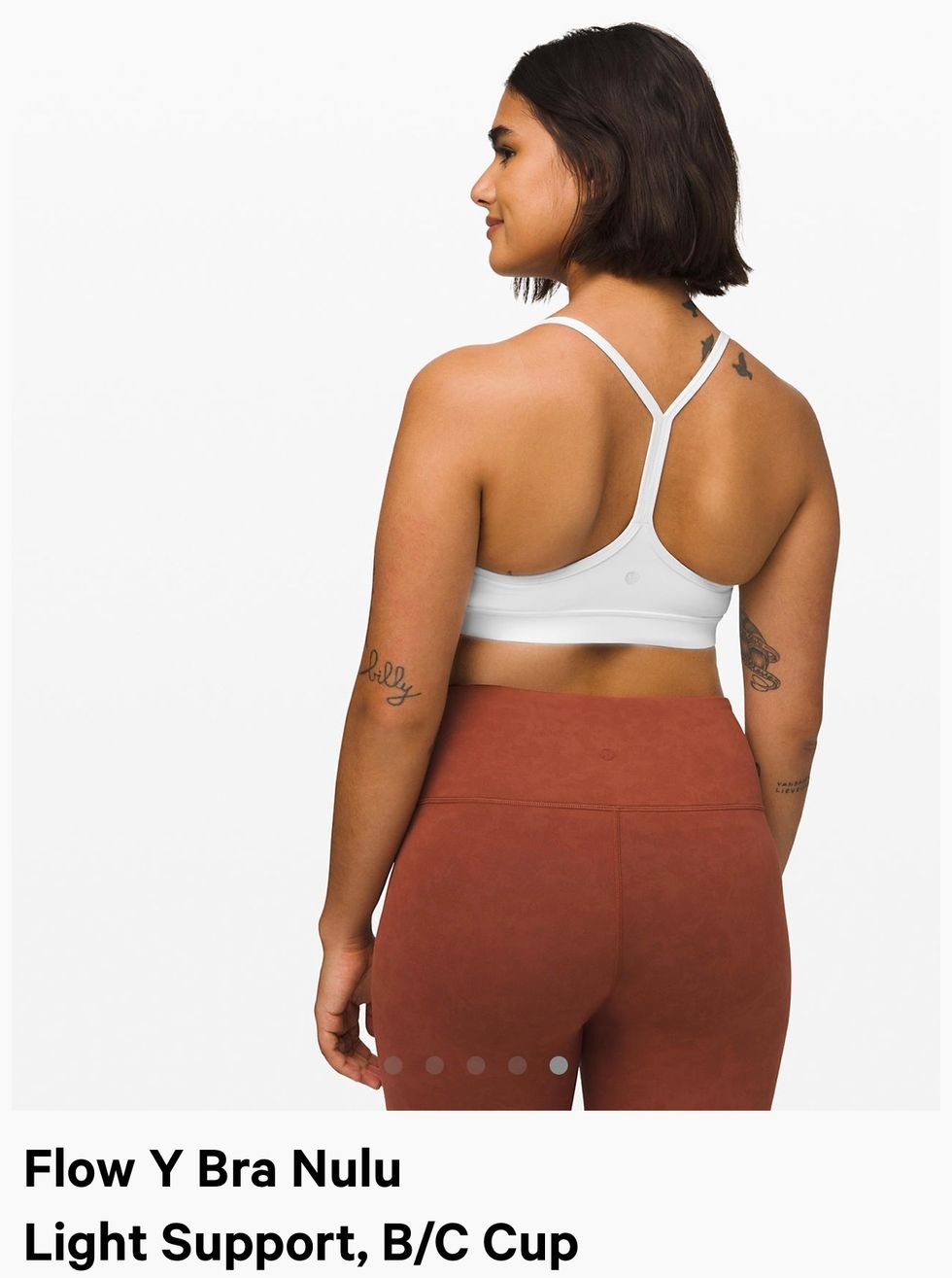 https://shop.lululemon.com
I mean come on did they just copy and paste here? These bras are identical, down to the branding placement. The Flow Y bra goes for $48, and this CRZ look alike goes for only $22! The Lulu bra is made of Nulu fabric, the softest in the game, so CRZ's is definitely not as soft, more of a stretchy spandex feel. This almost makes them a little more supportive! I am a 6 in Lulu bras and the M fits me best!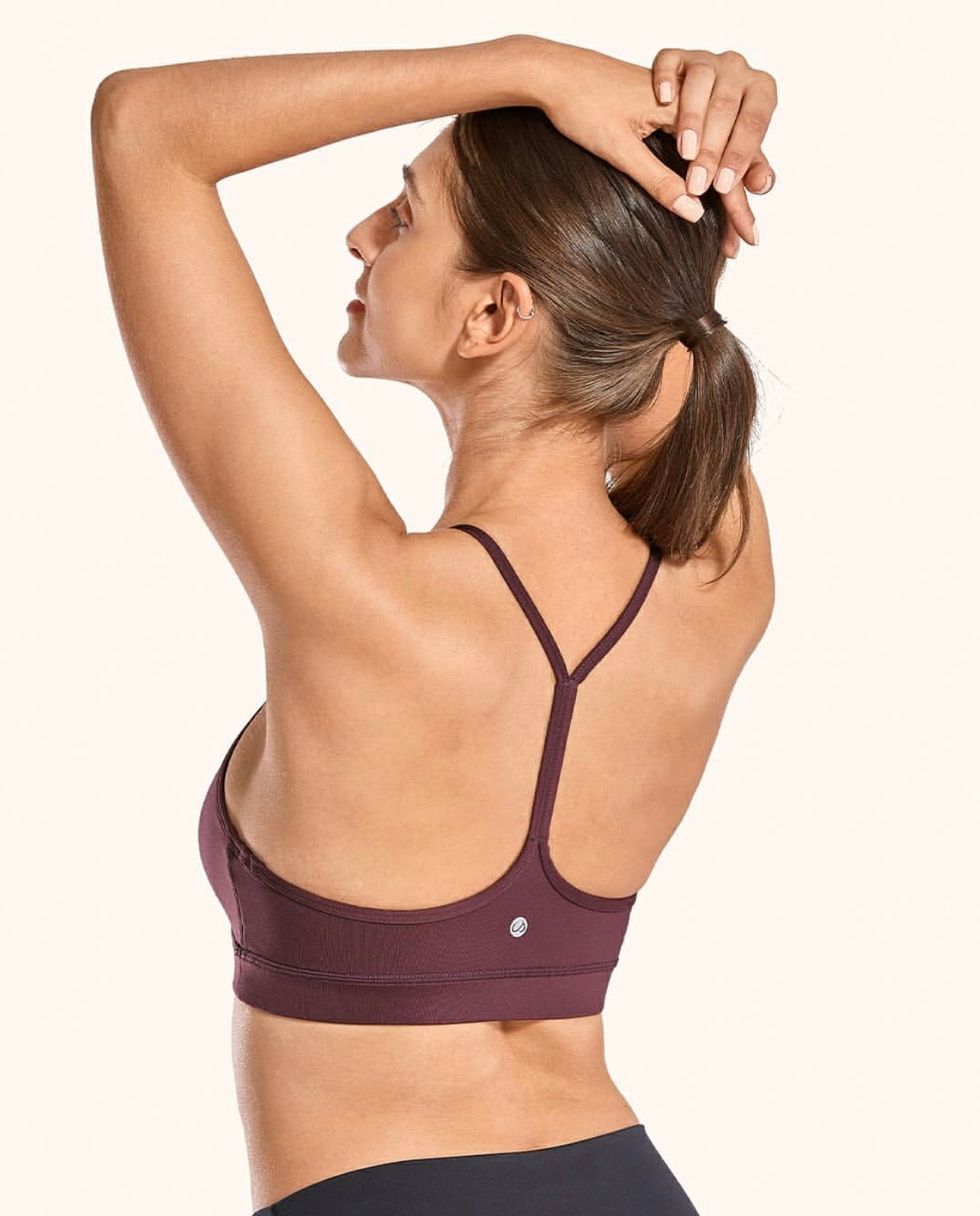 https://www.instagram.com/crz_yoga/
3. Free to be Bra Wild - Queenieke Free to be Bra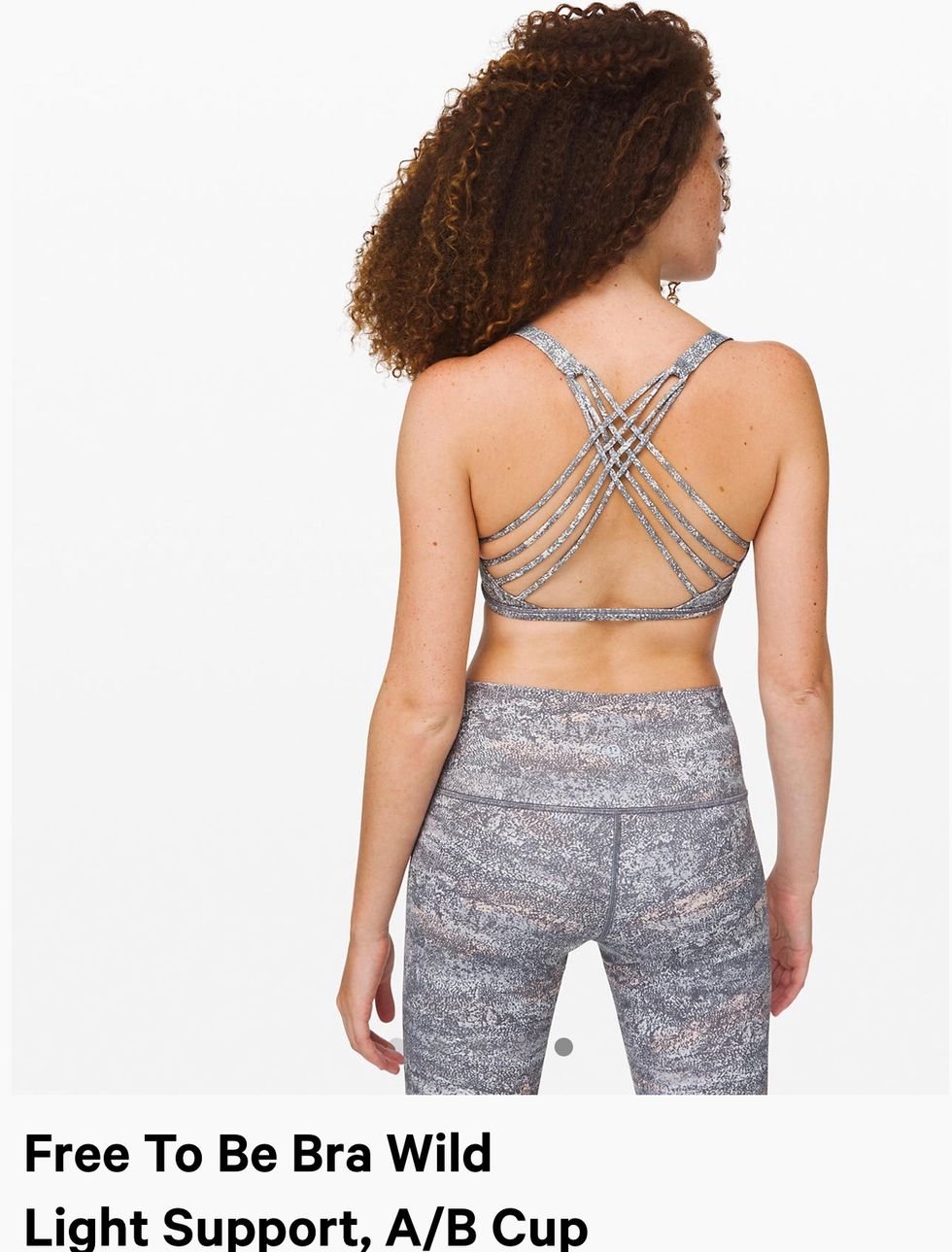 https://shop.lululemon.com
Copy and paste strikes again, even with the name. Queenieke is not trying to be subtle with this dupe. The free to be wild bra is is also $48 and Queenieke's on Amazon is only $21! Both of these bras are definitely light support, but very cute and comfortable. The Queenieke straps are a little bit thicker look wise, but the support is roughly the same! Once again the M is the best fit for me (34B).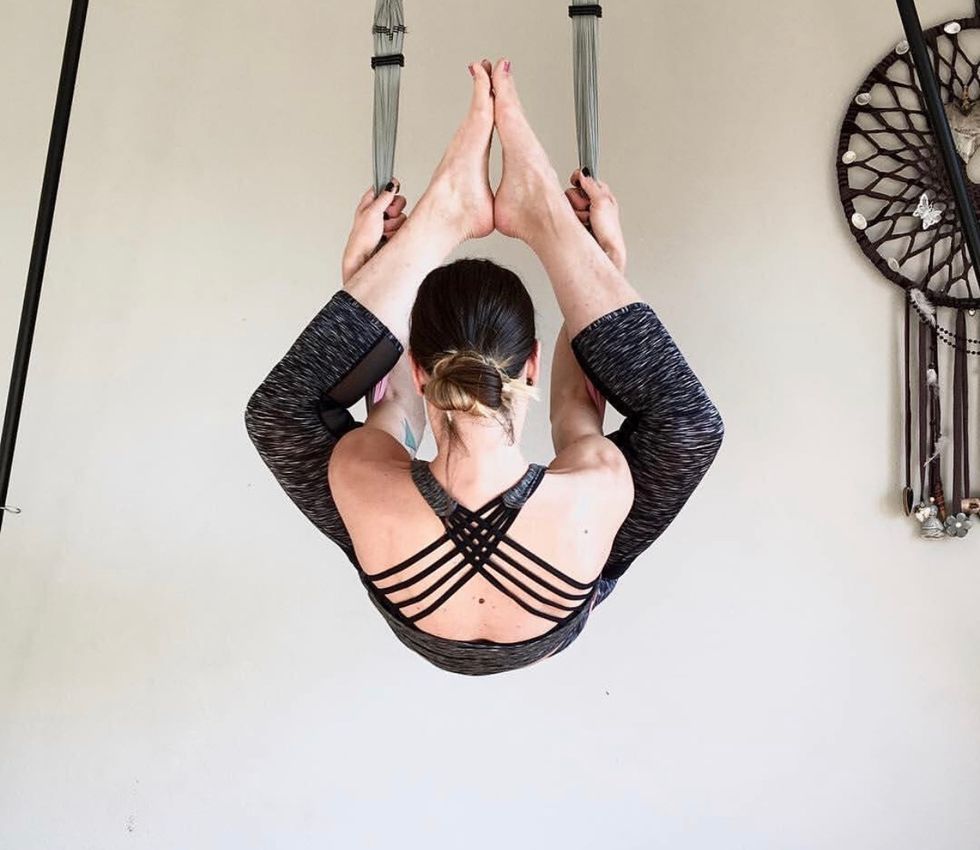 https://www.instagram.com/queeniekewomen/
4. Swiftly tech - CRZ Yoga Seamless Tops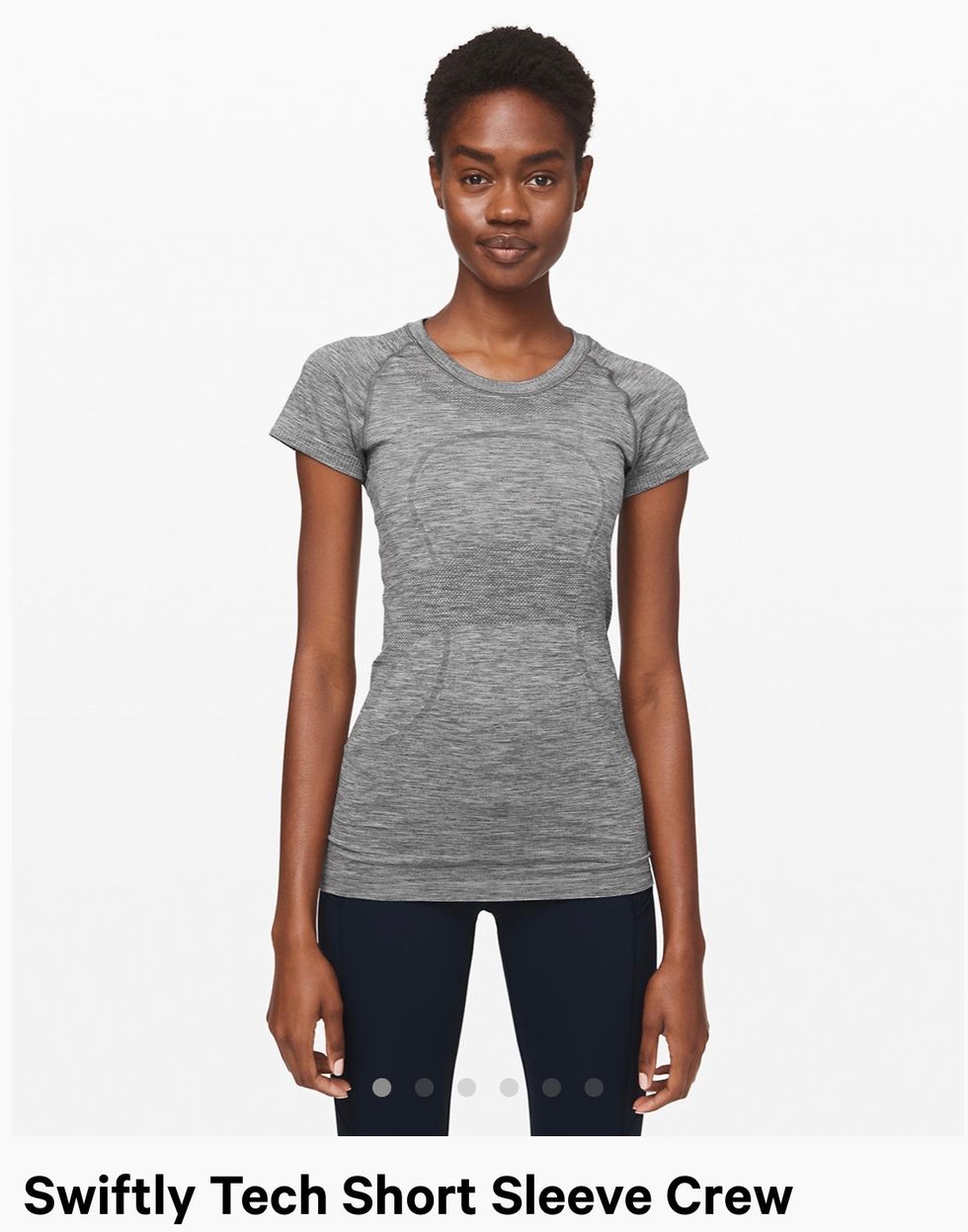 https://shop.lululemon.com
These swiftly tech shirts are my jam. They are so breathable, sweat-wicking, comfy, and EXPENSIVE! I have never and will never pay full price for these shirts, so I knew I had to get a few staple colors like black and white elsewhere. CRZ Yoga strikes again with an amazing dupe - a seamless shirt perfect for working out, going to class, running errands, literally everything. Lulu has swiftly tanks ($58), swiftly shirts, ($68), and swiftly long sleeves ($78), and fortunately for us, CRZ offers all three of these options as well for only $16, $18, and $24 respectively! I am a 6 or 8 in these Lulu tops depending on whether I want a fitted or looser look, and a M fits me best in the CRZ tops! They are not as thin or stretchy as the Lulu tops, so I would recommend sizing up. I am a S according to their size chart but that would 100% be way too tight on my arms.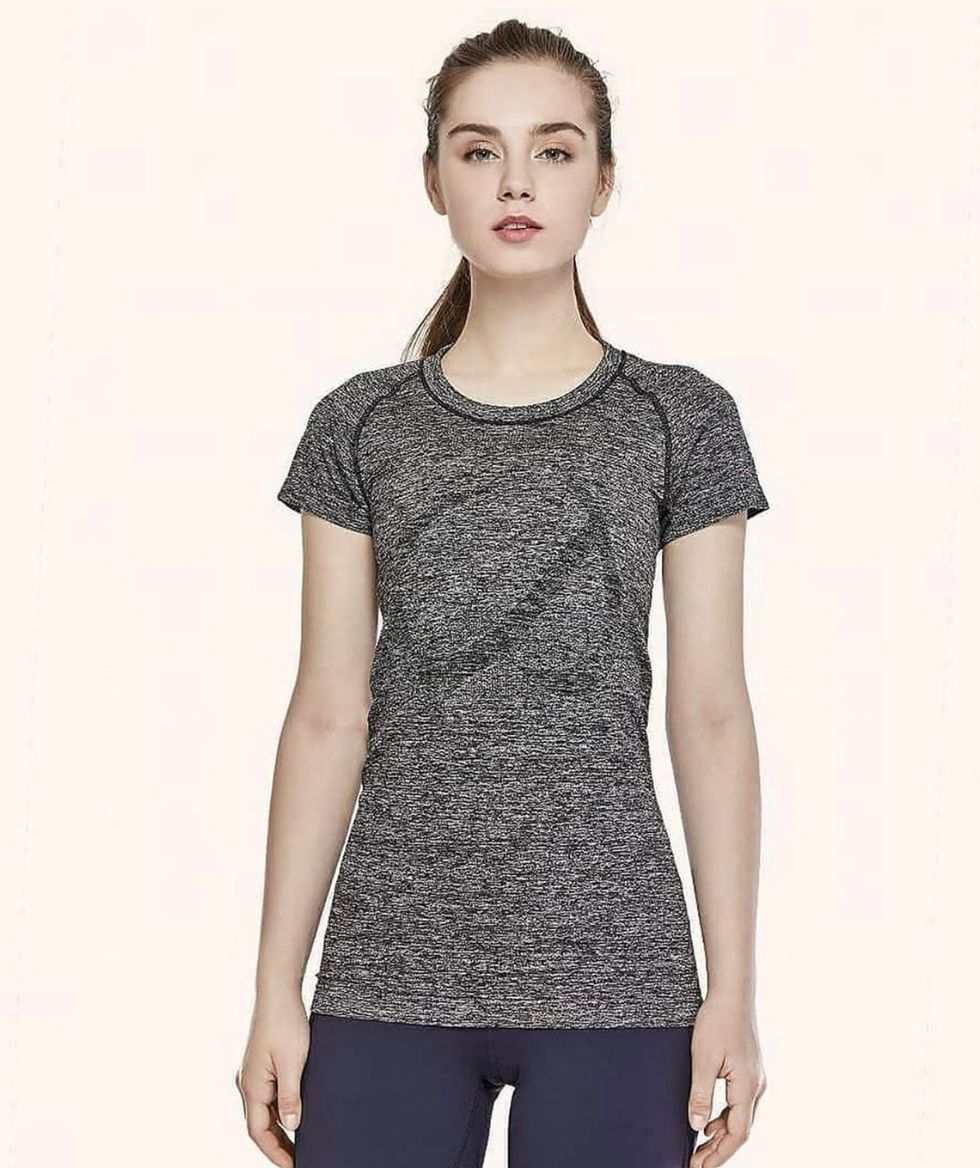 https://www.instagram.com/crz_yoga/
5. Define Jacket - 90 Degree by Reflex Full Zip Runner's Jacket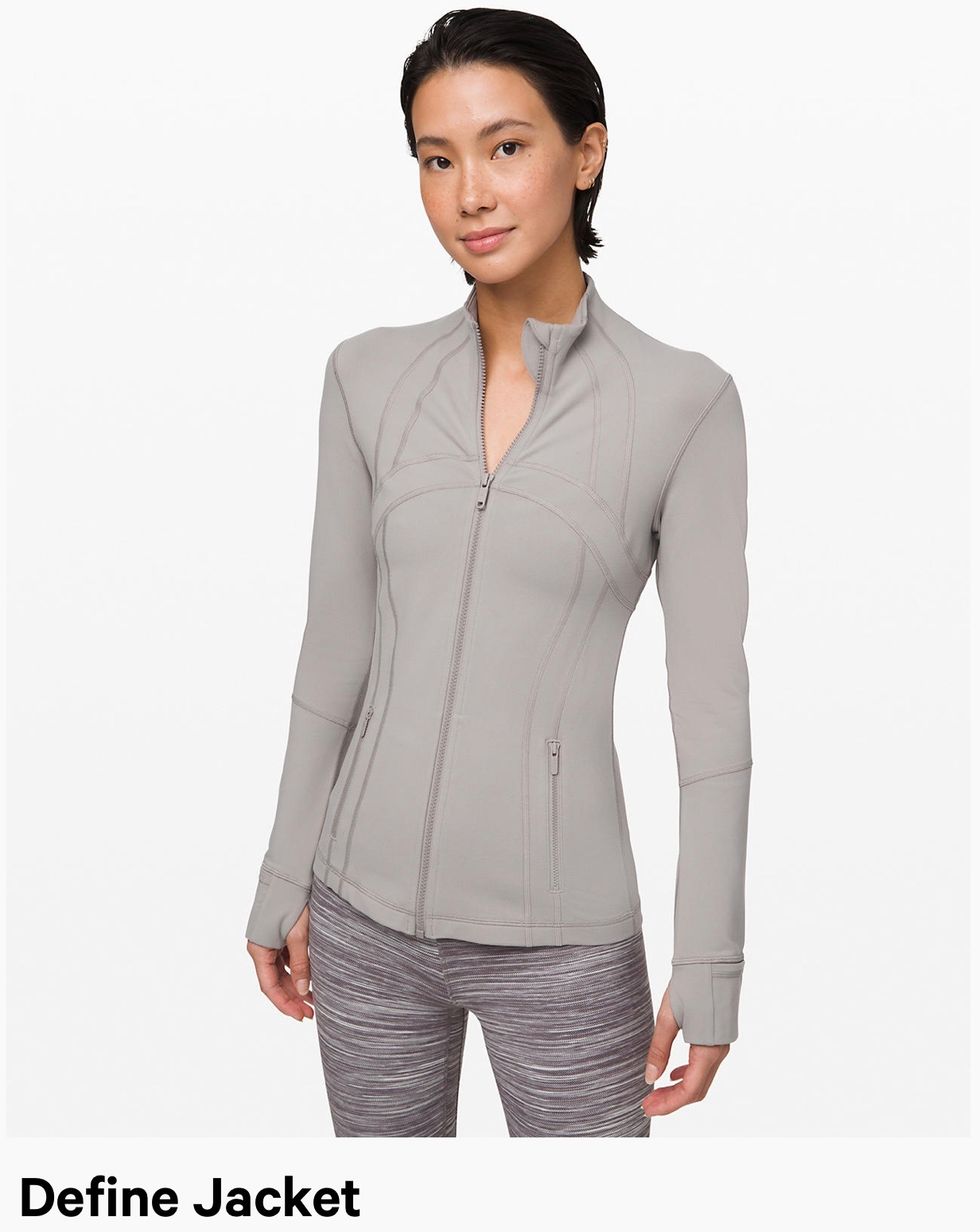 https://shop.lululemon.com
Ah yes the famous define jacket, going for a whopping $118. I am not a proud owner. It's a pretty darn good thing 90 Degree makes a jacket that looks amazingly just like it, down to the thumbholes and flap on the back! I have two of these jackets, one of which I found for only $20 at TJ Maxx! They tend to carry this brand so keep your eyes peeled!!!! This jacket is $45 on their website. I have a M in this jacket and it's perfect for when I wear thicker clothing underneath, but sometimes I wish I had gotten a S, so it's up to you when it comes to how tight you like your jackets!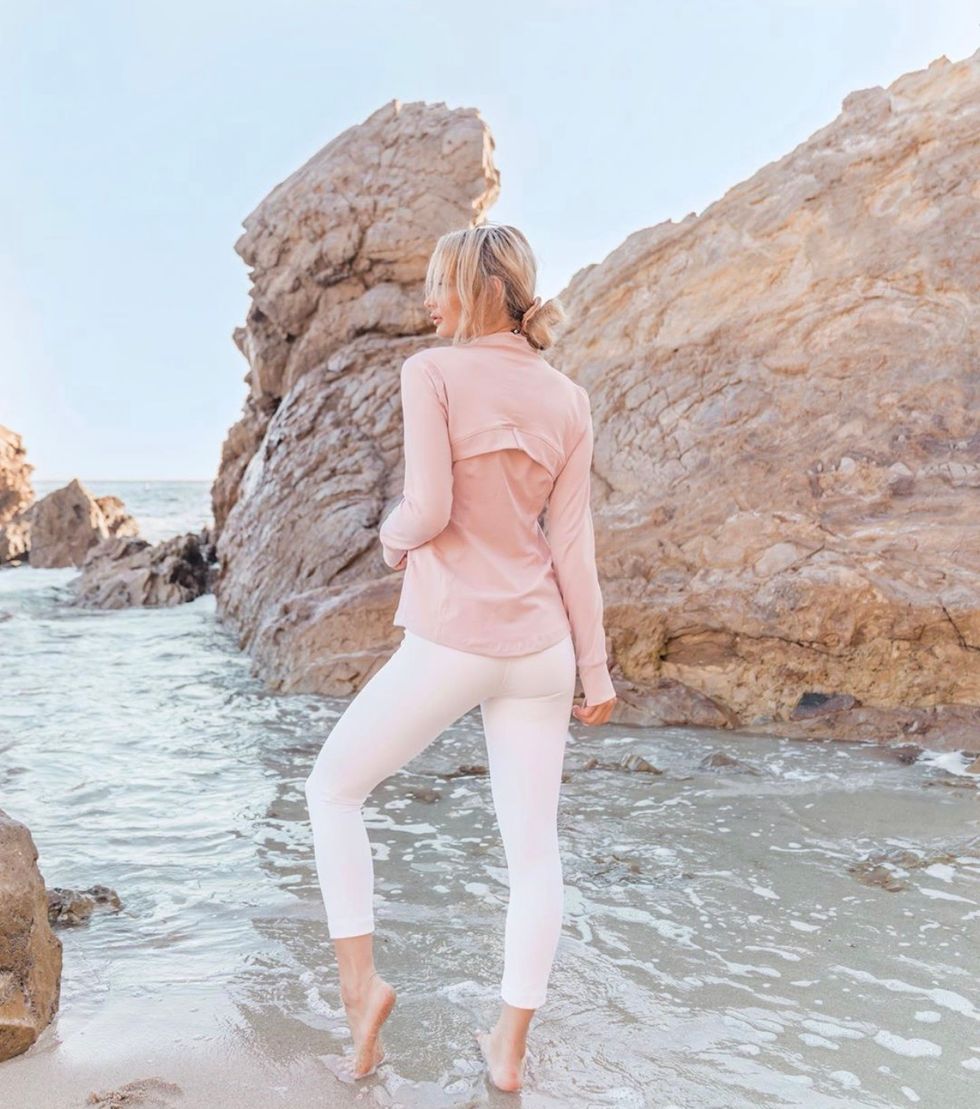 https://www.instagram.com/90degreebyreflex/
Happy shopping all you cute little workout peeps!