I absolutely love going to record shops. They have a certain vibe to them that makes the experience so great, especially the ones that you randomly stumble upon.
Depending on the record shop you go to, some can also host really cool acoustic sessions with bands. It's always been a lowkey dream of mine to own a record store just so I can do that.
Personally, I prefer listening to bands and alternative artists rather than rap- don't get me wrong, I still love Kendrick and all that. But record shops are filled with my favorite kinds of music!
There's something about flipping through pieces of vinyl and seeing all these old bands that bring back a lot of nostalgia for me. I've always wanted to collect types of vinyl but I decided to expand my CD collection instead since I'm a broke college student.
Another thing that's great about record shops is the way they're decorated. You immediately walk in and feel a cool vibe, and they're always spinning a good vinyl in the background.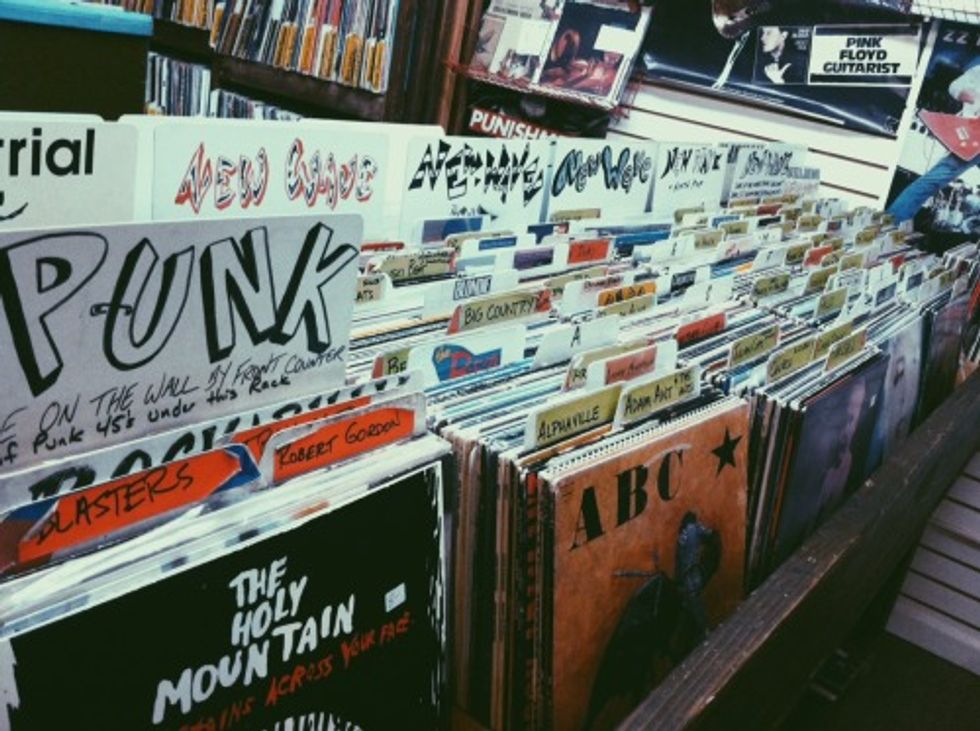 If you want to expand your music taste, I highly recommend finding a record store by you and checking it out! The people that work at these shops are really cool and can probably introduce you to some awesome new artists.