Every band starts small. There were times when even the most immense arena-filling groups were just an idea—a few basement recordings, a few errant riffs. We live in an age of great opportunity, but also one of oversaturation. Sometimes it feels like there's just too much music floating around to even grasp!
At times like this, we must turn to our local music scene. Odds are somebody you know is in a band, and I'd be willing to bet their music is worth hearing. Therefore, I have decided to review releases from two or three local D.C., Maryland, and Virginia-based bands and artists every two weeks. Welcome to my soapbox, and happy listening.
---
"Σ [Sigma]" (EP) by Fourth in Line


"Sigma" is Fourth in Line's debut EP. The Falls Church-based progressive metal band wastes no time on the seven-track release—each song is layered and bursting with personality. One of the most amazing accomplishments of this EP is its level of polish. The local music scene harbors a slew of hastily and sloppily recorded releases from heavier, more technical groups. In a refreshing display, "Sigma" is meticulous, careful, and exceptional.
The five-piece flexes their musical prowess on each track, but keyboardist Nik Hokaj steals the show. The opening track, "Rho," sets a mystifying atmosphere, and a barrage of buzzing sawtooth synths await on every following song.
The vocal tracks hearken to progressive metal band Opeth's brand genre-defying melodic movements. I'm reminded at times of contemporary death metal band Ghost, albeit with more active and involved arrangements.
Even if you're not a fan of this brand of music, the riding rhythms and melodies keep you from skipping a track. It's a local metal band's EP that dares to be more than the sum of its parts, and it truly feels momentous. Take the time to listen to this one.
Fourth in Line is quite active on Facebook, and "Sigma" is available for free on Bandcamp.
---
"Little Things" (Single) by Blue Skies and Death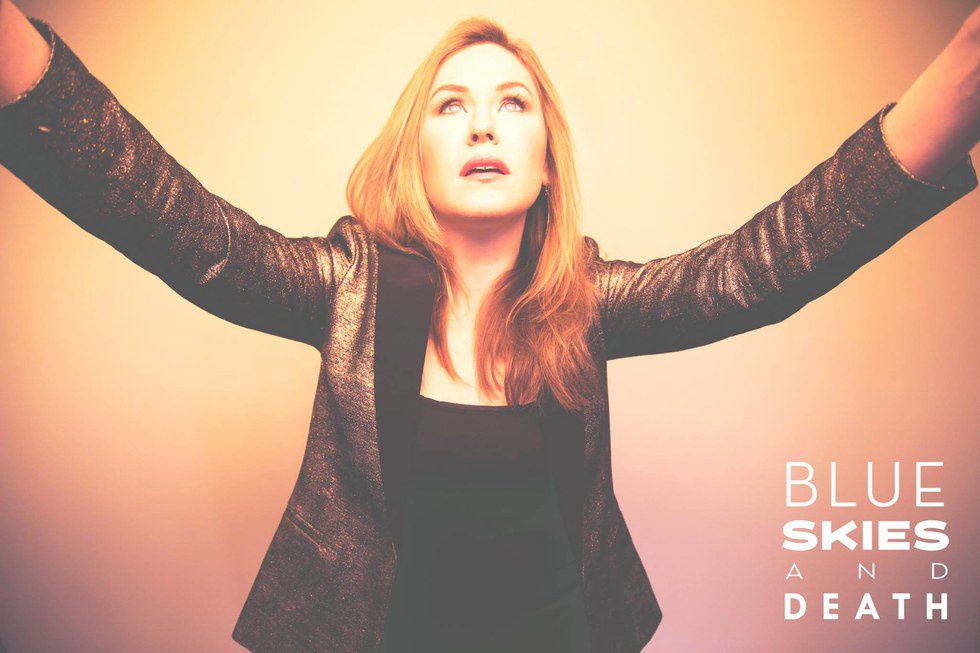 If you've read my writings on Weezer, you'd know I'm a huge sucker for hooks and bridges. You might be able to guess I'm a sucker for syrupy powerpop. The surprise is that I freaking love synthpop. "Little Things" has all of this and more.
D.C. power-synth-electro-etc. group Blue Skies and Death comes off as an absolutely dominant twosome. "Little Things" oozes with textured keyboards and boomy drums, and the vocals literally soar through a larger-than-life chorus.
This is a huge track in its arrangement, its performance, and even its length. Most pop tracks rarely edge much over three minutes, and those that do usually overstay their welcome. Blue Skies and Death overcome this challenge by altering the song structure just enough to remain familiar but varied.
There's a level of nuance to this track that many bands at all levels fail to maintain. And really, I could write an entire article on how this song masters the art of an affecting bridge. It's straightforward and simple, but it leaves me feeling like something happened to me. I think that you experience this song rather than listen to it.
After hearing "Little Things," all I can really say is I eagerly await more upcoming releases from this duo. I'm also a bit curious to see a live set and how the arrangements compare. Ultimately, my interest is locked in. Any fans of pop, or just good music in general, should give this a shot.
"Little Things" is available on most streaming programs, including Spotify. Check out Blue Skies and Death on Facebook, and dig their interactive website.