Wondering how you can support local restaurants that are offering carryout, delivery, and in some cases dine-in options in Cleveland, Ohio. Here is a list of 10 local restaurants still serving food (as of 5/31/2020) I chose a variety of cuisines and locations in the area. All of these are restaurants that I have ordered from in the area and enjoy. (Not listed in any particular order.)
1. Joe's Deli - Rocky River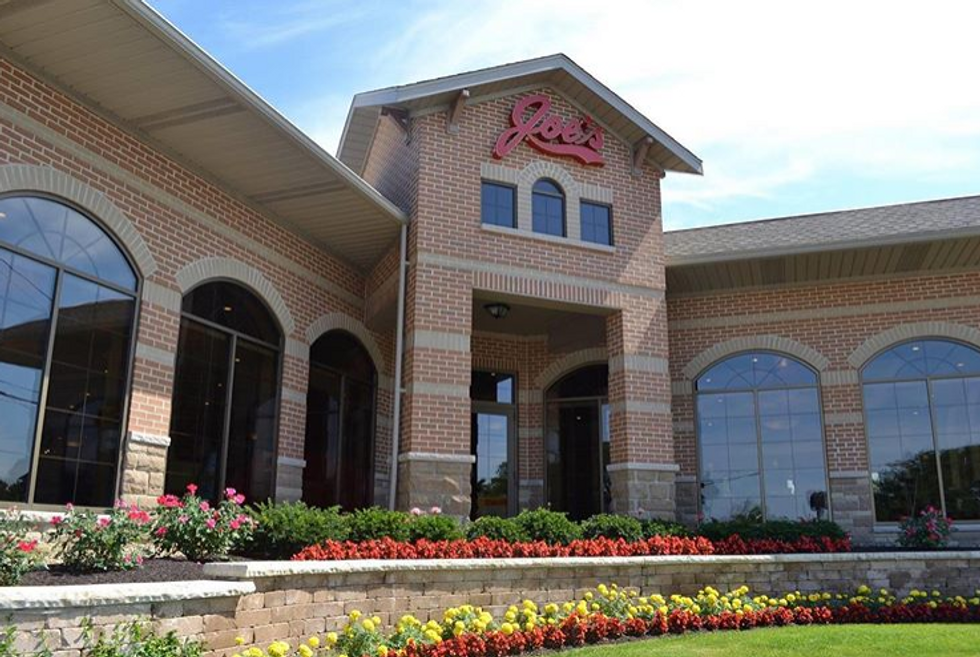 Photo of the front entrance to Joe's Deli in Rocky River, OH@joes_deli_rockyriver
Joe's Deli has been serving Lebanese food, deli favorites, and lots of delicious pastries since 1977. Joe's offers lots of classic American favorites as well as some delicious traditional Lebanese dishes. If you order from here, don't forget to try some of their baked-in-house pastries that are sure to make your mouth water.
They are currently open for online and phone order carryout Monday through Saturday 10 a.m. to 9 p.m.
2. Shinto Japanese Steakhouse & Sushi Bar - Strongsville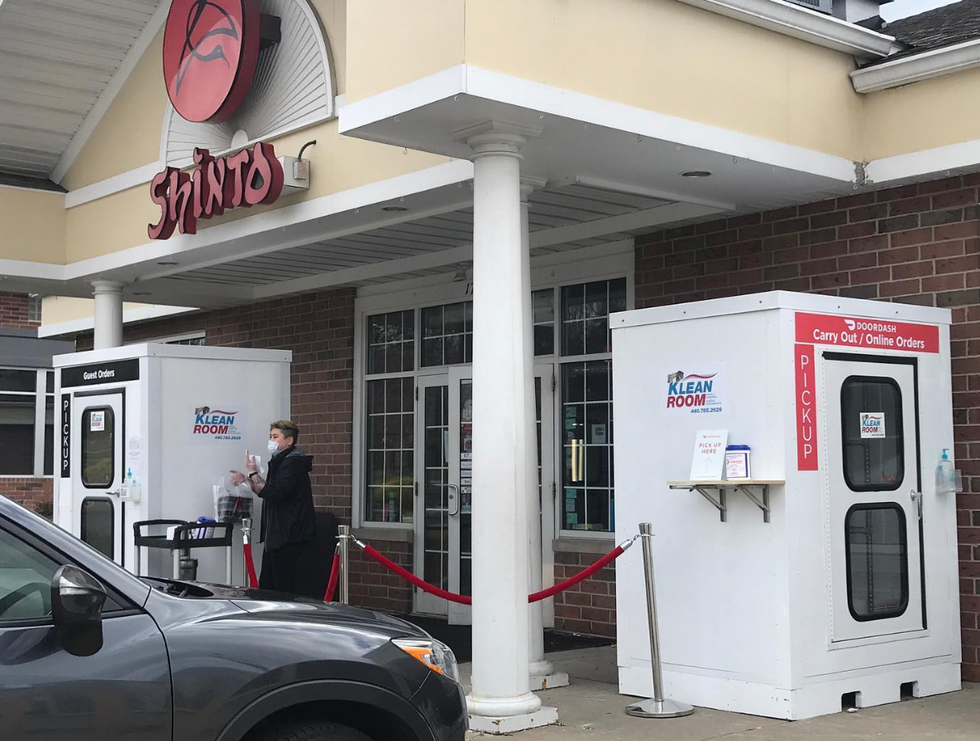 Shinto Japanese Steakhouse & Sushi Bar Facebook
Shinto is mainly a hibachi and sushi lounge restaurant, with a large variety of your favorite sushi rolls and lots of delicious Japanese appetizers. Since the beginning of quarantine, they've been using Klean Rooms to transfer delivery food to customers in a safe and easy manner.
Starting June 1st, they are opening for dine-in (and will still continue offering carryout.) Their hours, according to their Facebook, are: Monday through Thursday 3:30-9 p.m., Friday 3:30-10 p.m., Saturday 1-10 p.m., Sunday 1-9 p.m.
3. Forage Public House - Lakewood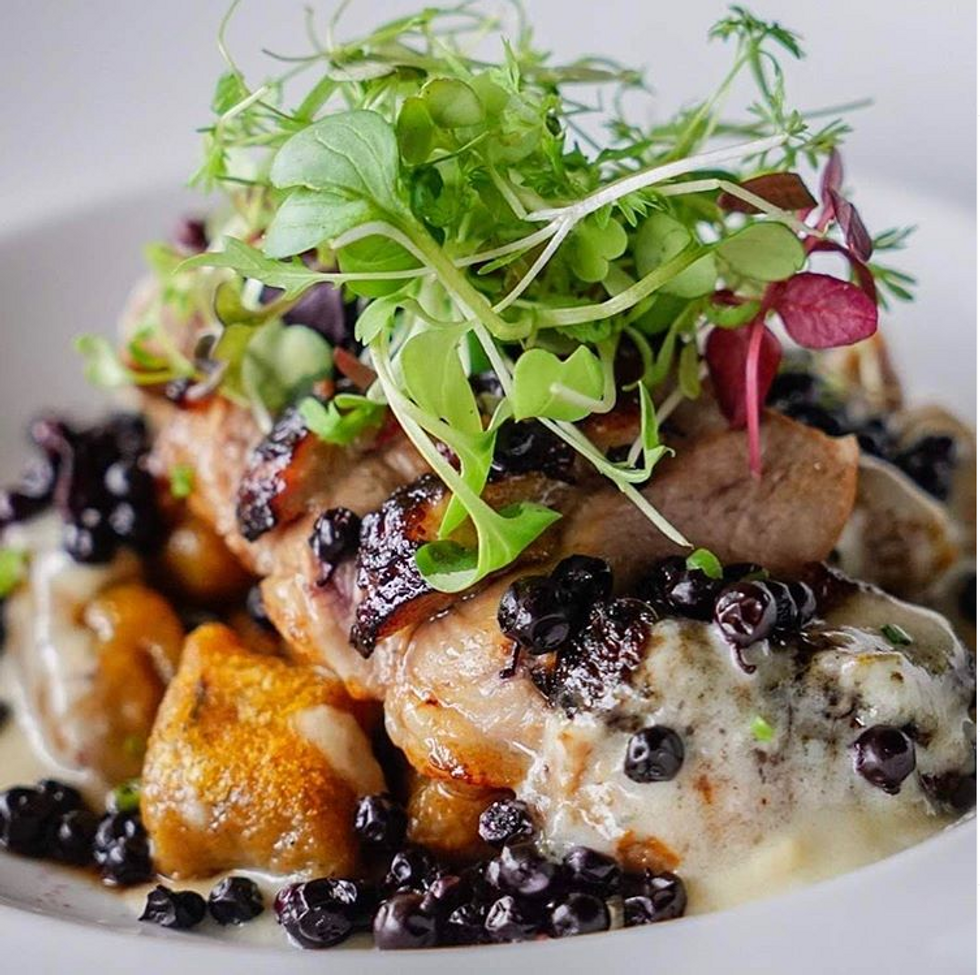 @dorgaepublichouse
Forage Public House just reopened on May 15 but has been one of my favorite spots in the area for years. Forage is a Farm to Table restaurant that focuses on using quality ingredients to make delicious, creative gifts.
They're offering carryout and delivery Sunday-Thursday 11-9 p.m. and Friday-Saturday 11-9:30 p.m., as well as dine-in.

4. Danny Boy's- Multiple Locations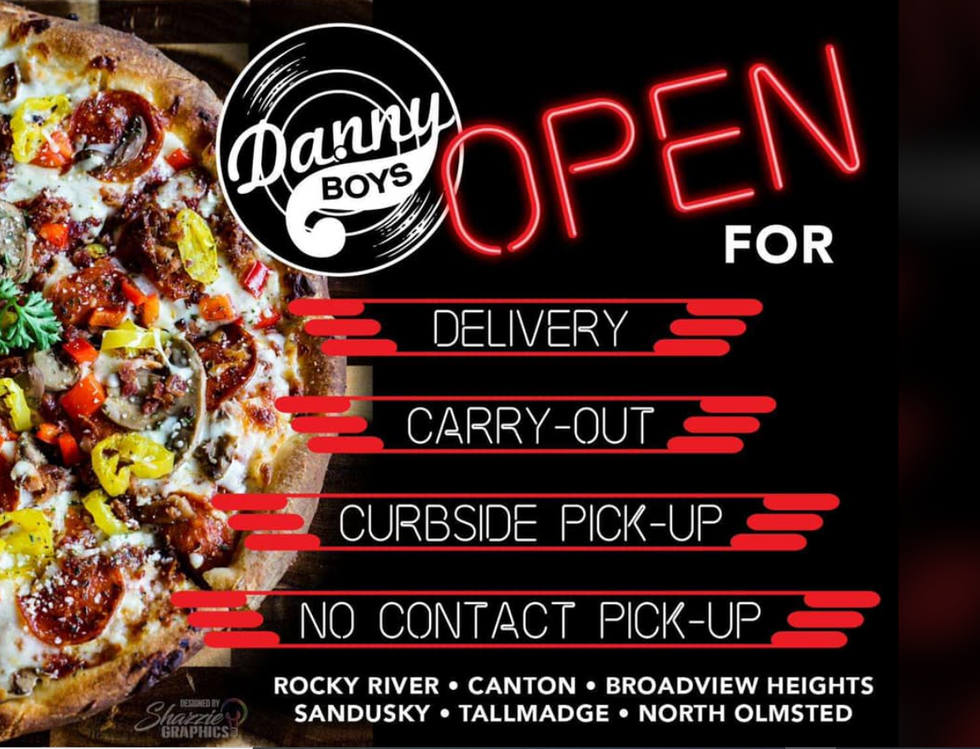 Danny Boy's Original - Rocky River, OH Facebook
Danny Boy's is a Northern Ohio Pizza Restaurant with locations in Rocky River, North Olmsted, Sandusky, Canton, Broadview Heights, and Tallmadge.
They offer a variety of styles of pizza including deep dish, thin crust, calzones, and even gluten-free! They also offer salads, sandwiches, and a large variety of sides and appetizers. Click this link to find out when the location nearest you is open for carryout, delivery, or dine-in.

5. Al Pita Mediterranean Cuisine - Rocky River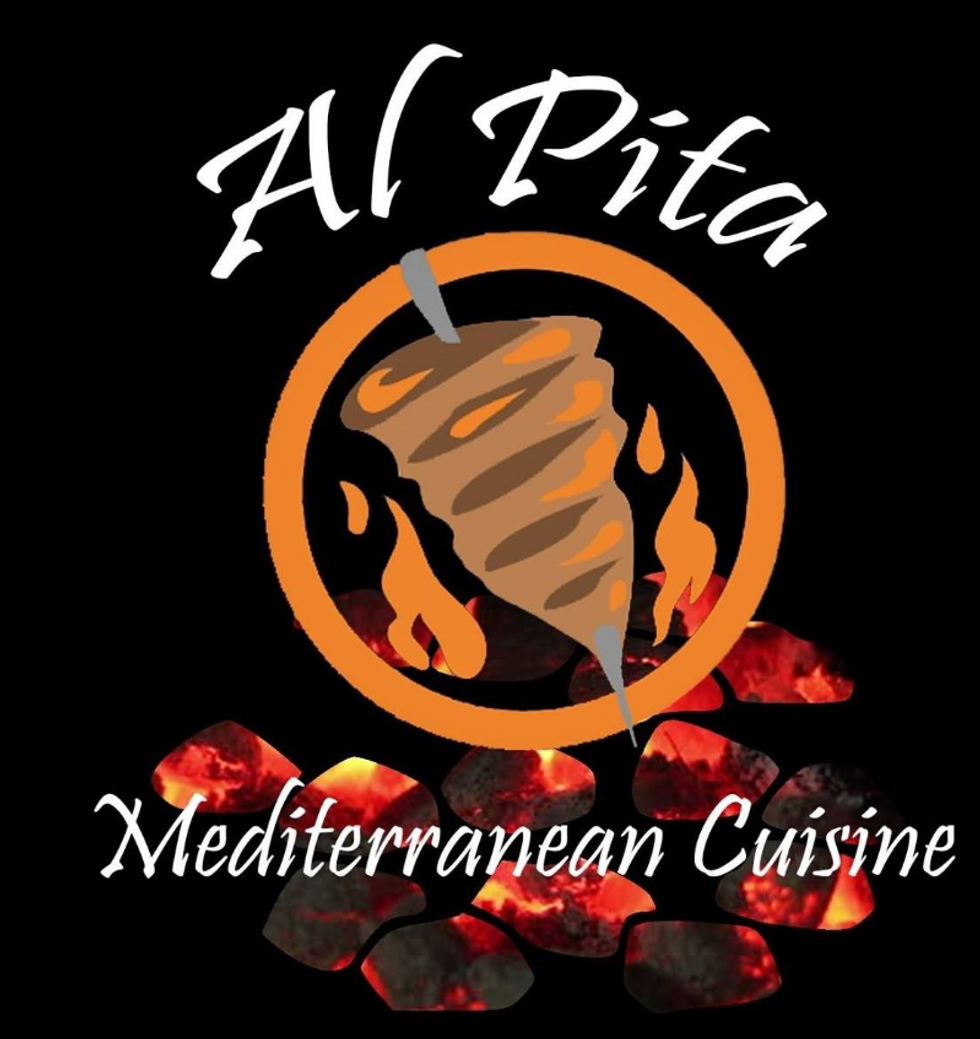 Al Pita Mediterranean Cuisine Facebook
Al Pita is a Mid-East and Mediterranean cuisine restaurant that offers a variety of high quality, delicious dishes. Al Pita offers many vegetarian options, as well as plenty of options for meat-eaters.
They have been open for delivery during quarantine but also opened up for dine-in on May 21. Al Pita is open Monday through Saturday 11 am - 10 p.m. and Sunday 11 a.m. - 9 p.m.
6. Melt Bar & Grilled - Multiple Locations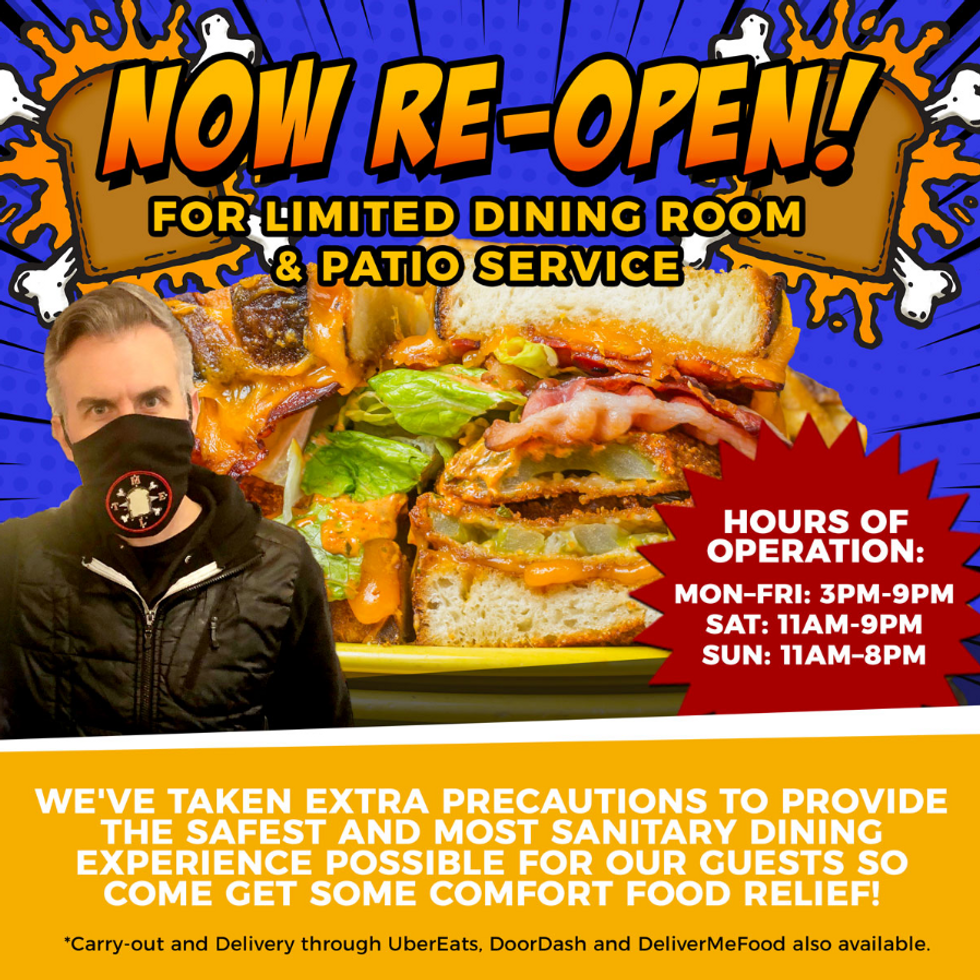 Melt Bar & Grilled Facebook
Melt Bar & Grilled has 10 Ohio locations, including several in the Cleveland Area. They recently opened for dine-in (while still offering take-out) and most locations are open Monday through Friday 3-9 p.m., Saturday 11-9 p.m. , Sunday 11-8 p.m. Melt offers comfort and bar food for EVERYONE with separate gluten-free and vegan menus available.

7. Stancato's Italian Restaurant - Parma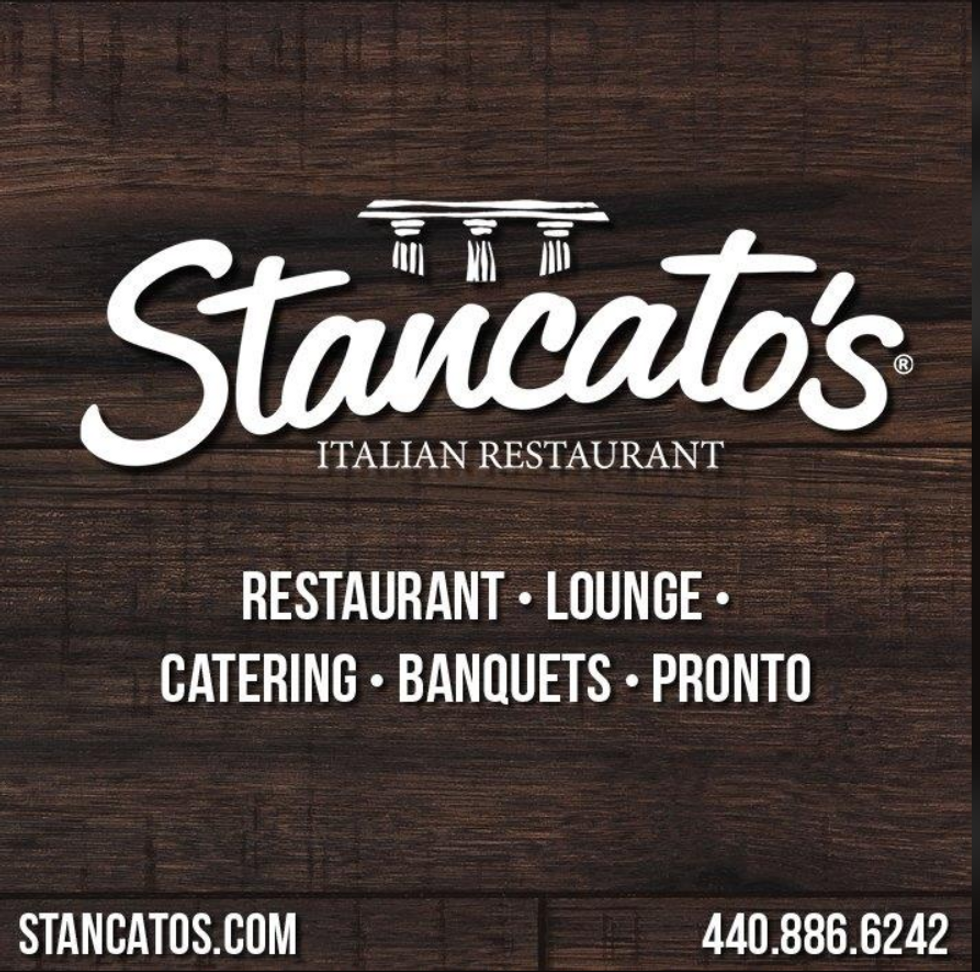 Stancato's Italian Restaurant logo Restaurant - Lounge - Catering - Banquets - Pronto Stancatos.com 440-886-6242 Stancatos Facebook
Stancato's is a family-owned and operated restaurant that serves authentic Italian cuisine. With everything from mouthwatering appetizers to submarine sandwiches and other classics. Their fresh-baked pizza is delicious. Pronto (online ordering) and catering available 9 a.m. - 11 p.m. for pickup and delivery.

8. Szechwan Garden - Lakewood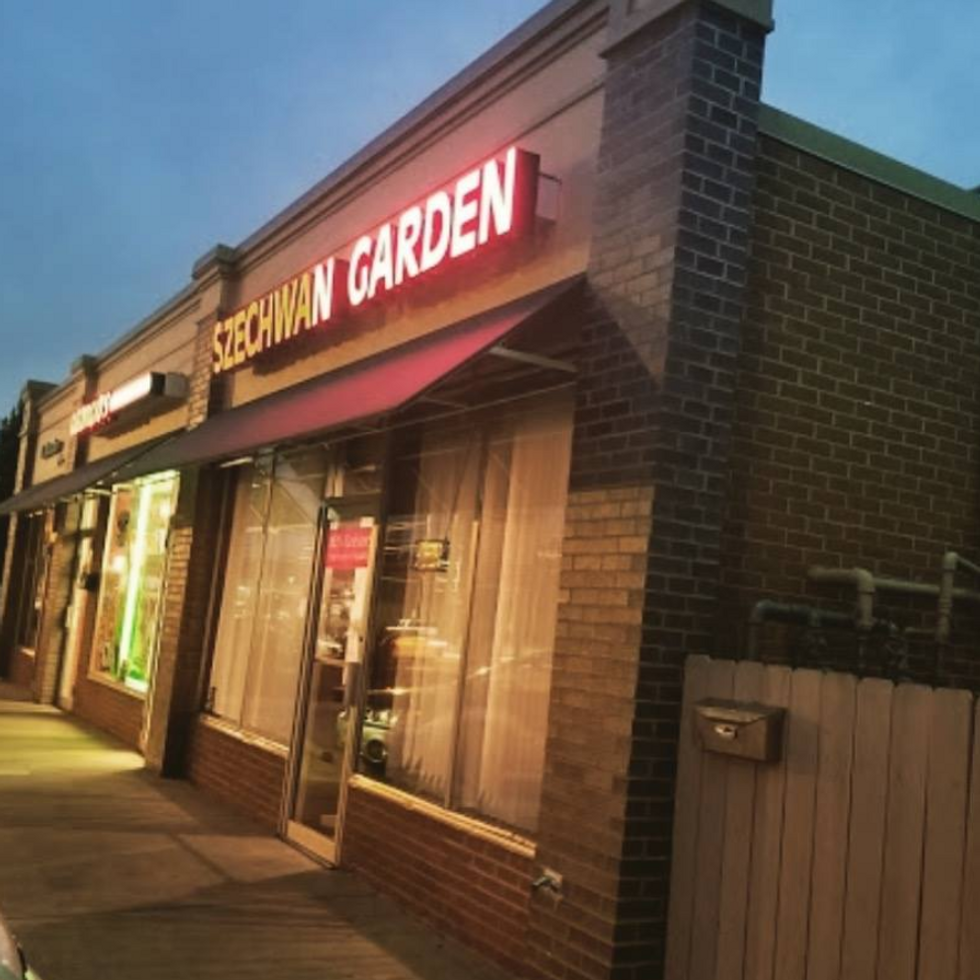 Front of Szechwan Garden BuildingSzechwan Garden Facebook
While Szechwan Garden is only open for delivery, it's sure to satisfy people with varying dietary needs. They have an entire section on their menu called "Zen Cuisine" which is all vegan "meat" options. Szechwan Garden also offers lots of traditional dishes and classic appetizers.
Their hours are: Monday 4:30-9:30 p.m., Tuesday-Thursday 11:30-2:30 p.m., 4:30-9:30 p.m., Friday-Saturday 11:30-2:30 p.m., 4:30-10:30 p.m., Sunday 4-9 p.m.

9. Ohio Pie Co. - Brunswick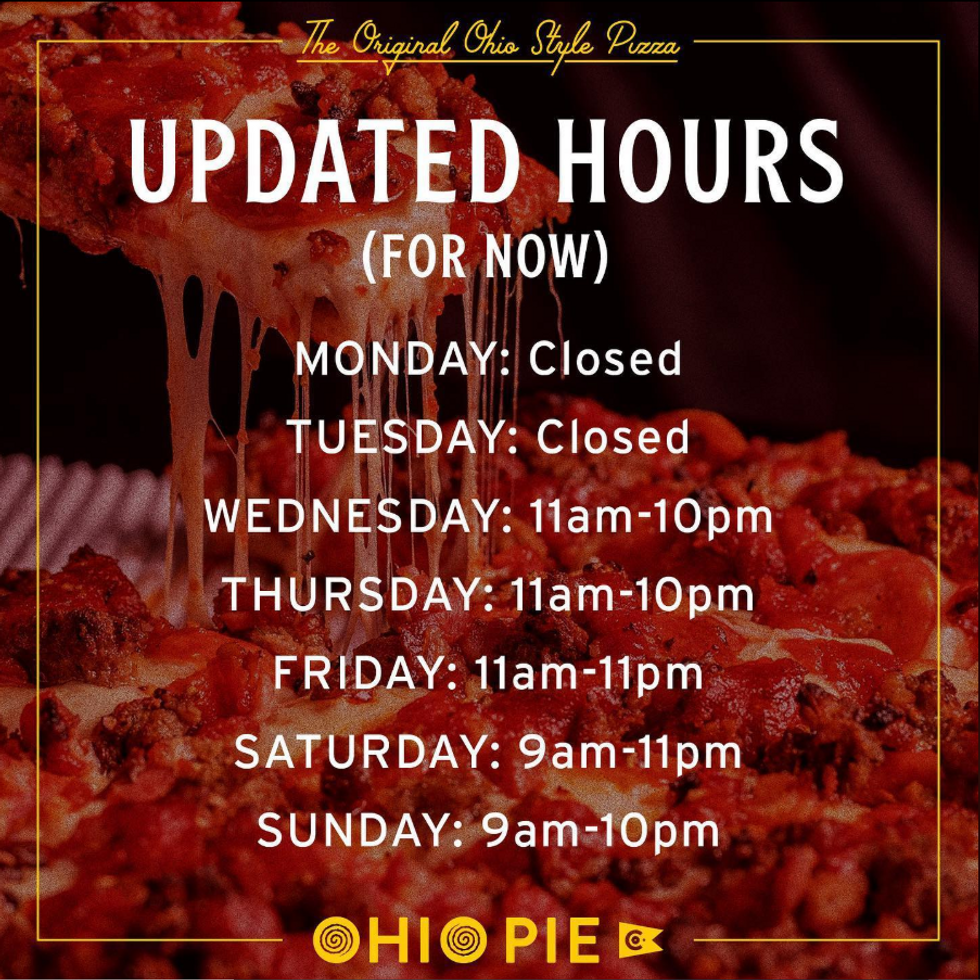 Update Hours (For Now) Monday: Closed Tuesday: Closed Wednesday 11am-10pm Thursday 11am-10pm, Friday 11am-11pm, Saturday 9am-11pm, Sunday 9am-10pm Ohio Pie (Pizza background on graphic)Ohio Pie Co. Facebook
Ohio Pie Co. is open for pickup and delivery. They offer a wide variety of delicious pizzas and offer vegan toppings for pizzas. Their cookies, baked in-house, are a must add to any order.
Ohio Pie Co. is open Wednesday-Thursday: 11-10 p.m., Friday 11-11 p.m., Saturday 9-11 p.m., Sunday 9-10 p.m.

10. Ohio City Burrito - Multiple Locations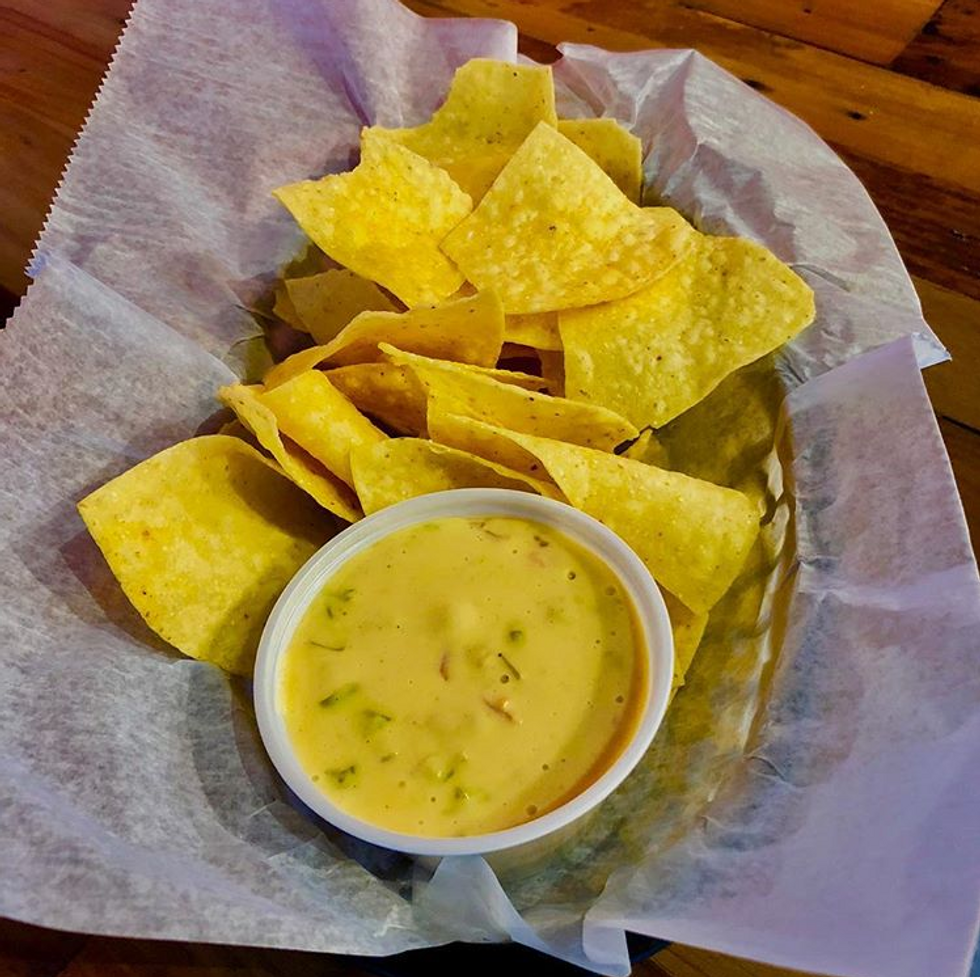 Ohio City Burrito's Chips and Quesoocburrito Instagram
Ohio City Burrito has locations Downtown, Lakewood, and W 25th that are all currently open for delivery and pickup. They have a variety of delicious nachos, tacos, and burritos.
They have some good vegetarian options and really good queso. Click here to see their most up to date hours.